Beautiful Living Room Ideas
Location: Frisco, TX
Designer Credits: Dee Frazier
Project Overview:
This traditional Texas home is located in Frisco TX. With great architecture, we helped our interior design clients transform their entire home. Especially with beautiful living room ideas to leave them with a sophisticated space for entertaining and functional for hanging out with the family!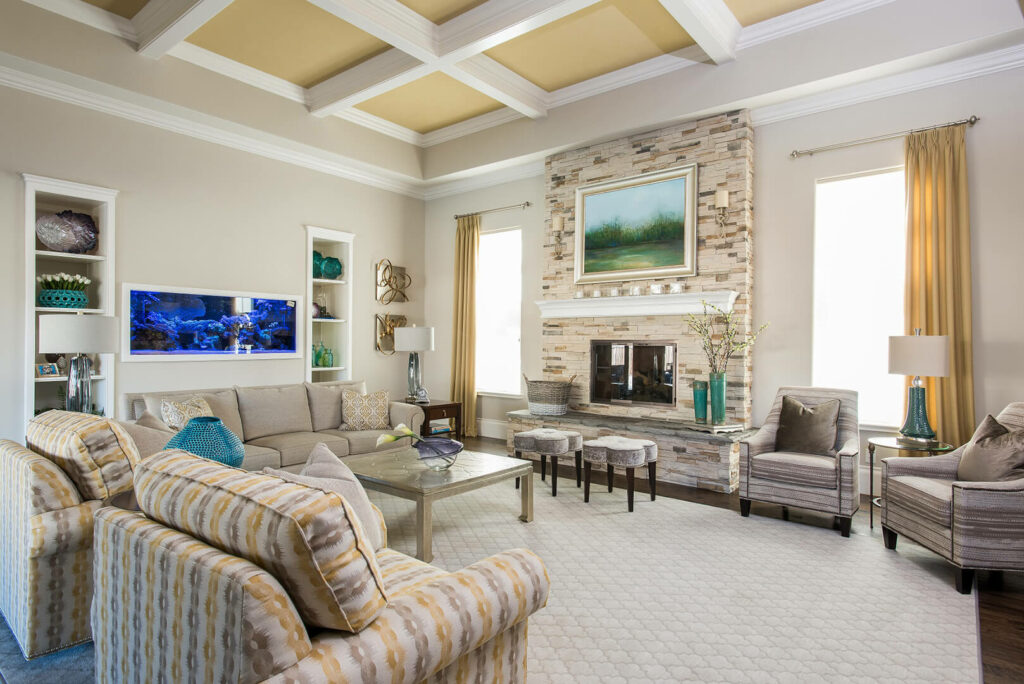 Shabab and Barber moved into their new home and after starting to buy furniture to fill their 8,000 square feet home, they realized they needed help. The living room was the first room we worked in as it was the space their family spends so much of their time. The clients wanted their living room to be beautiful for entertaining yet livable for them and their three children.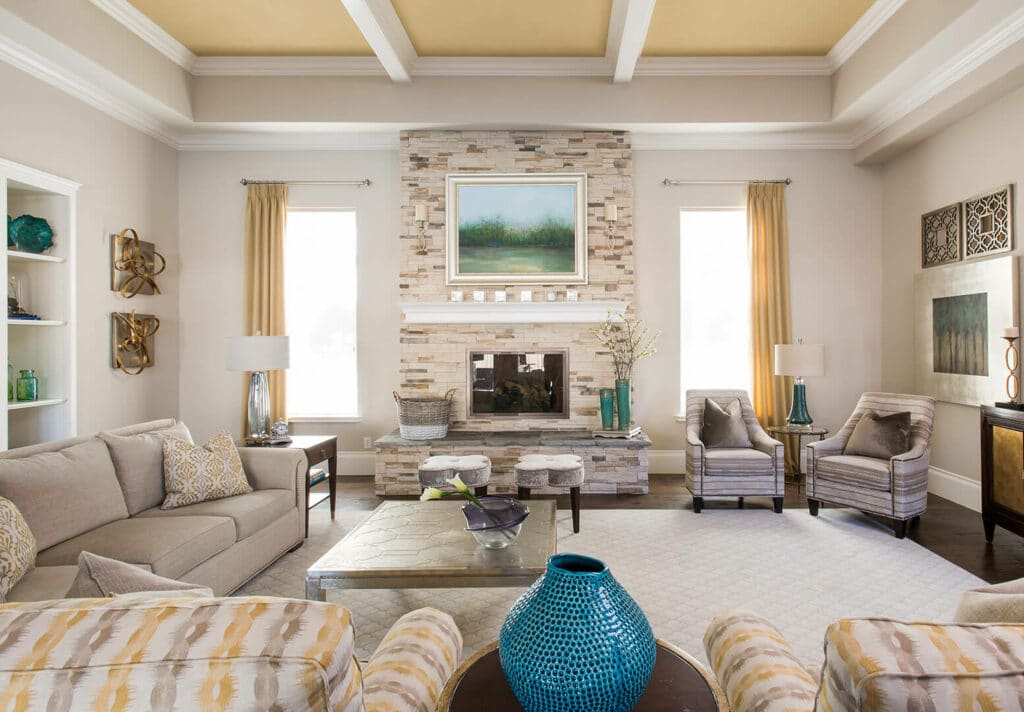 As the paint color was new with the home, the clients decided not to repaint but wanted to add color. Additionally, they were unhappy with the structure built of the fireplace and the way the builder had finished it.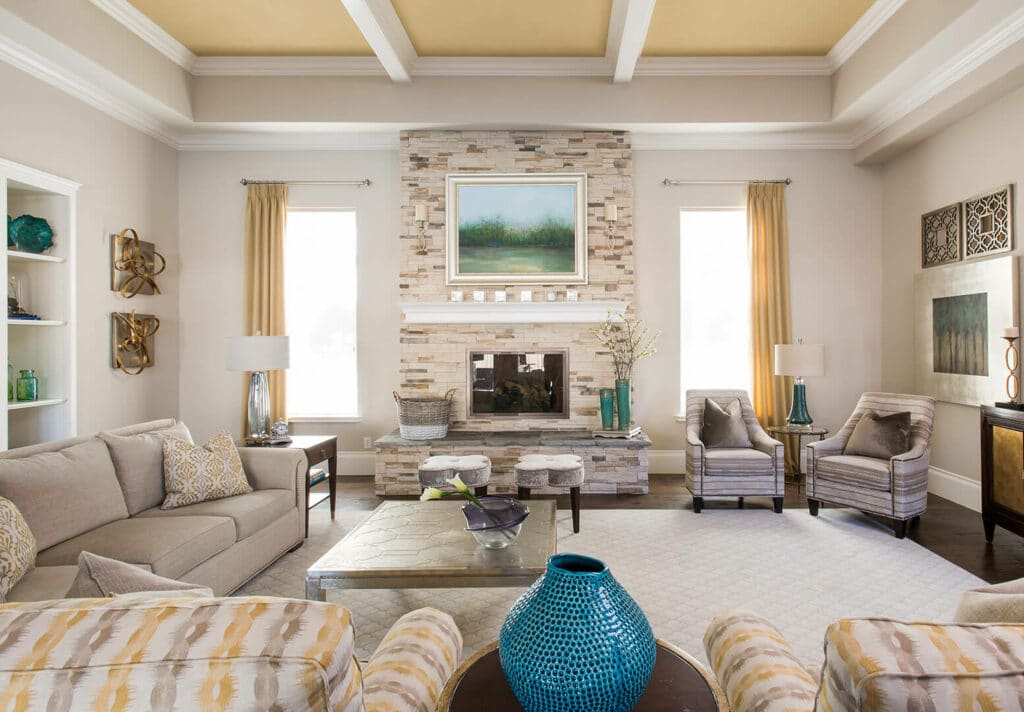 To tackle the fireplace, I designed a new look that would make it the focal point of the room. The exterior of the home is finished with a stone, so I decided to reface the fireplace with stone, bringing the outside in. By extending the stone up to the ceiling, we bring the viewer's eye up to the beautiful beamed ceiling.
Yep! We had a little something in the wall to work around. Read all about how we helped work through a little "Couples Design Therapy."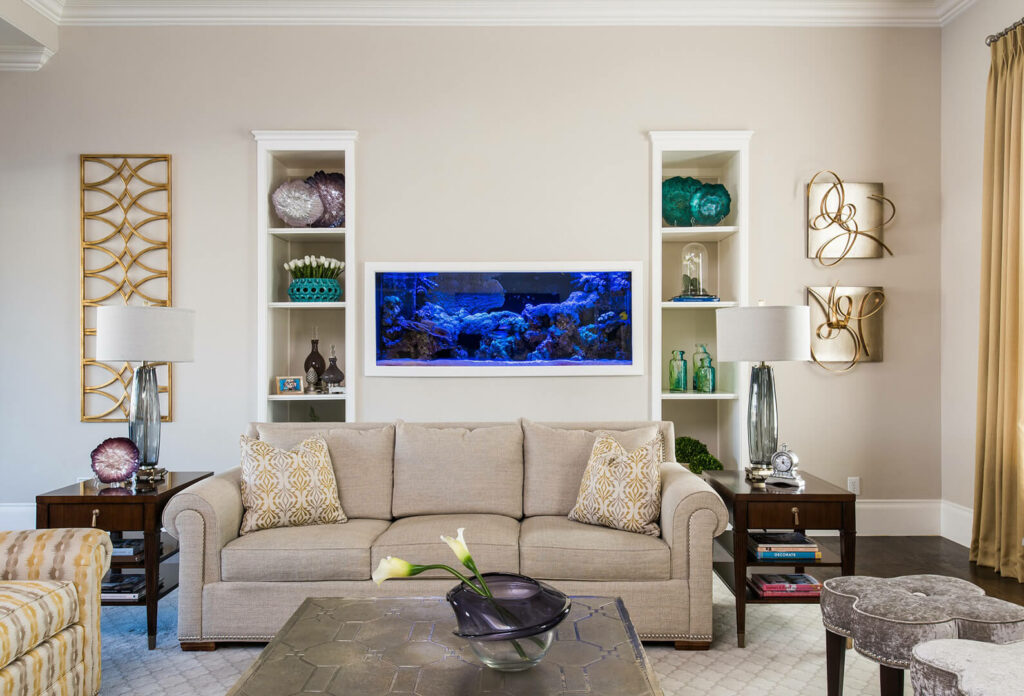 For the colors of the room, I decided to play off the warm and gray in the already purchased furniture, I added some blue-green and violet accents. Additionally, I selected to paint the ceiling in a faux suede gold to emphasize the architectural detail. I carried the gold through the window treatments to soften the windows and continue the color down the wall.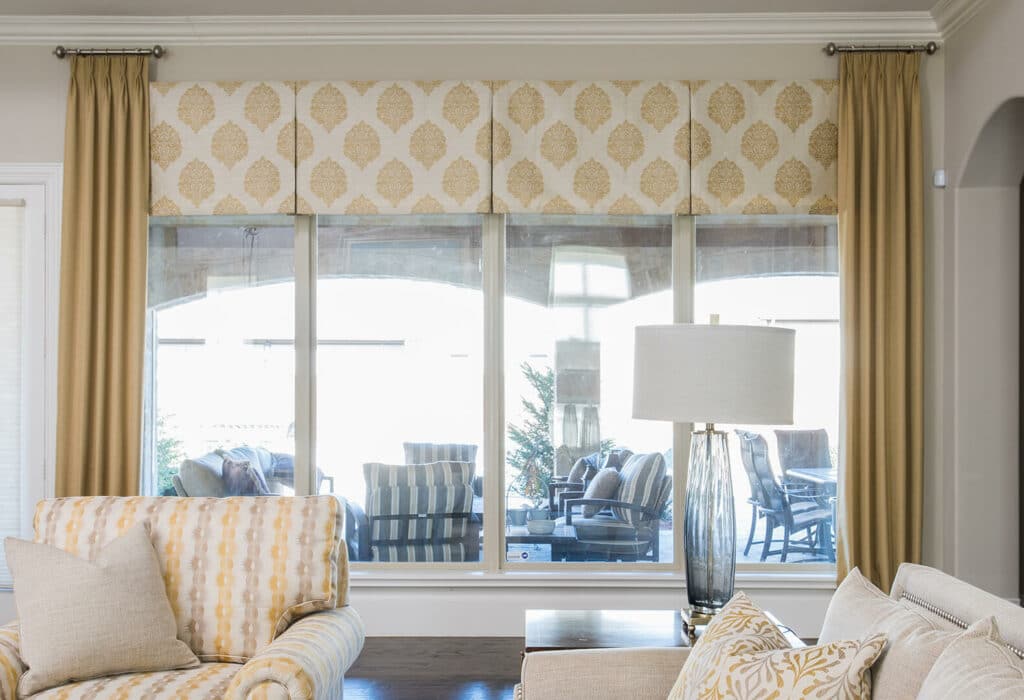 I selected and added further pieces that were more in scale and unique, to enhance the layout and function of the room. The silver cocktail table with the unique design and the gold faux on the front of the console continues to add the pop of the color through the room.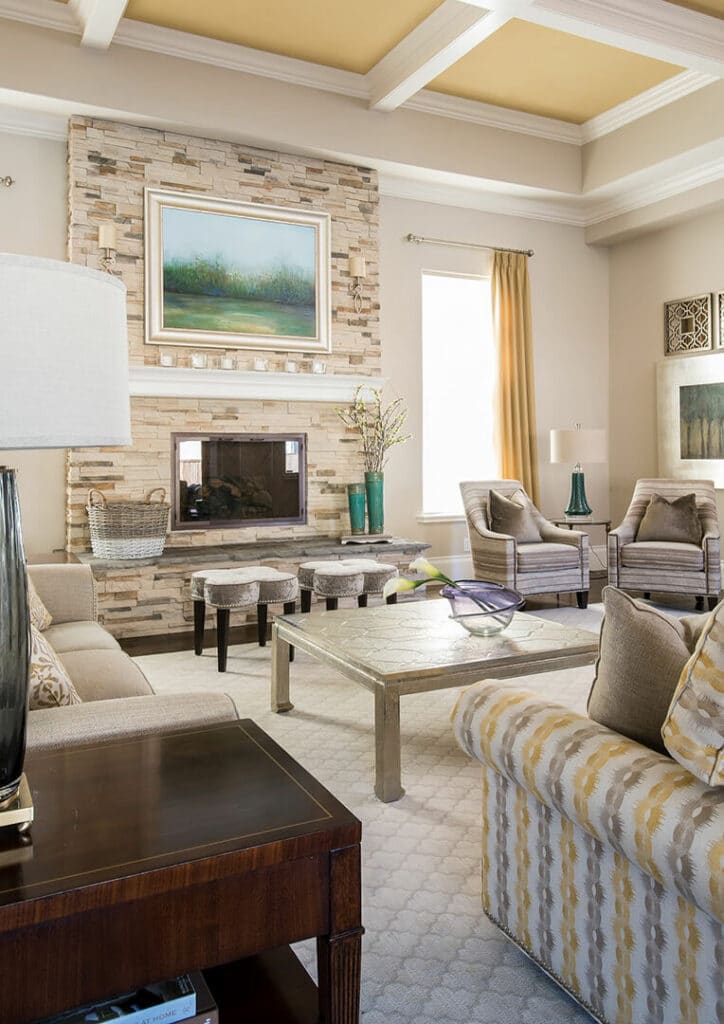 Lastly, I added accessories in violets, golds, and blue-greens to bring a beautiful look to the shelving surrounding the fish tank and throughout the room.
Read more about this living room and how our Dallas Interior Design Firm helped this couple with a little design therapy.
Want To See More Beautiful Living Room Ideas? 
Click here to see more beautiful living room ideas.