Take-Aways From Cathy Kincaid's Kips Bay Designers Showhouse Dining Room Decor Ideas
Cathy Kincaid's dining room was inspired by a combination of rooms including Alidad and Veere Grenney that have caught her eye over the years. A veteran to show houses, Kincaid made a shortlist of her most trusted resources before starting on the interior design of her most recent showhouse room – Kips Bay Decorators Showhouse Dining Room decor ideas. 
After you view the Kips Bay Decorators Showhouse Dining Room decor ideas, you'll be able to skip to the other rooms. See the links at the bottom.
1. Don't Be Afraid To Mix Styles of Dining Room Sets.
"Antique Furniture Works Perfectly With Modern Contemporary Art" ~Deanna Frazier
Gerald Bland's exquisite antiques including a Georgian Gothic Three-Part Mahogany Octagonal Dining Table which will be topped with Julia B. linens and porcelain lusterware; a pair of Adam Gessoed Arm and Dining Chairs; an Adam Gesso and Faux Porphyry Demilune Console Table; and a Sheraton Mahogany Sideboard.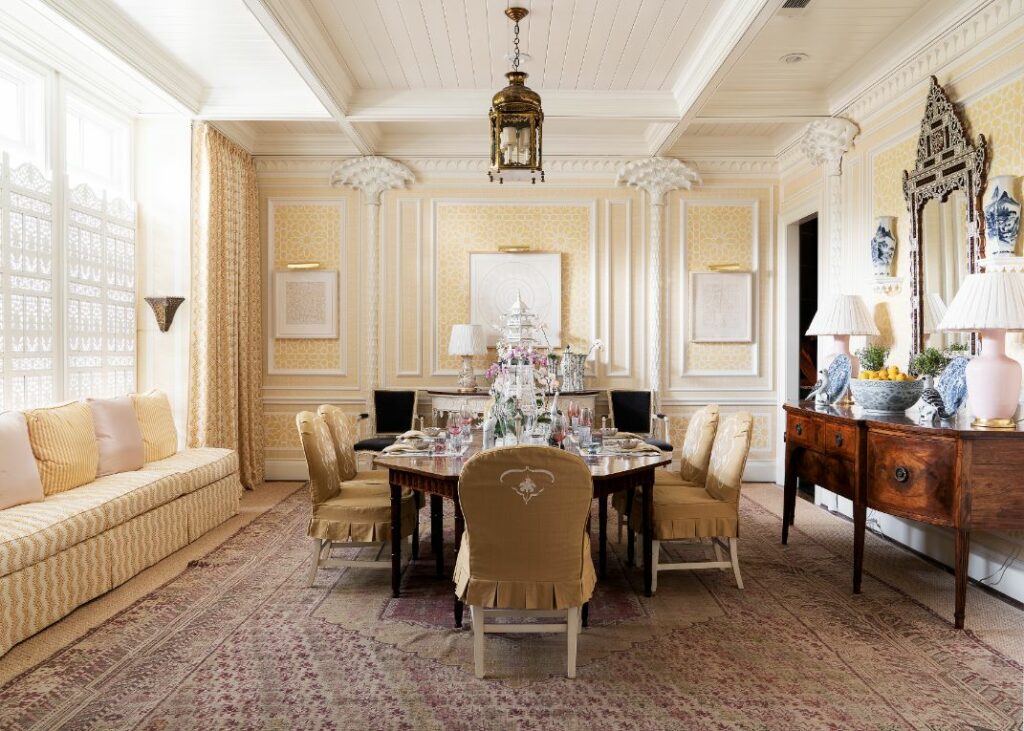 2. Use Mirrors To Cast Light. 
A Syrian inlaid pearl bone and ebony wall mirror from Newel casts natural light in this showhouse dining room. You can use any mirrors to cast or reflect light in a dining room or another space in your home.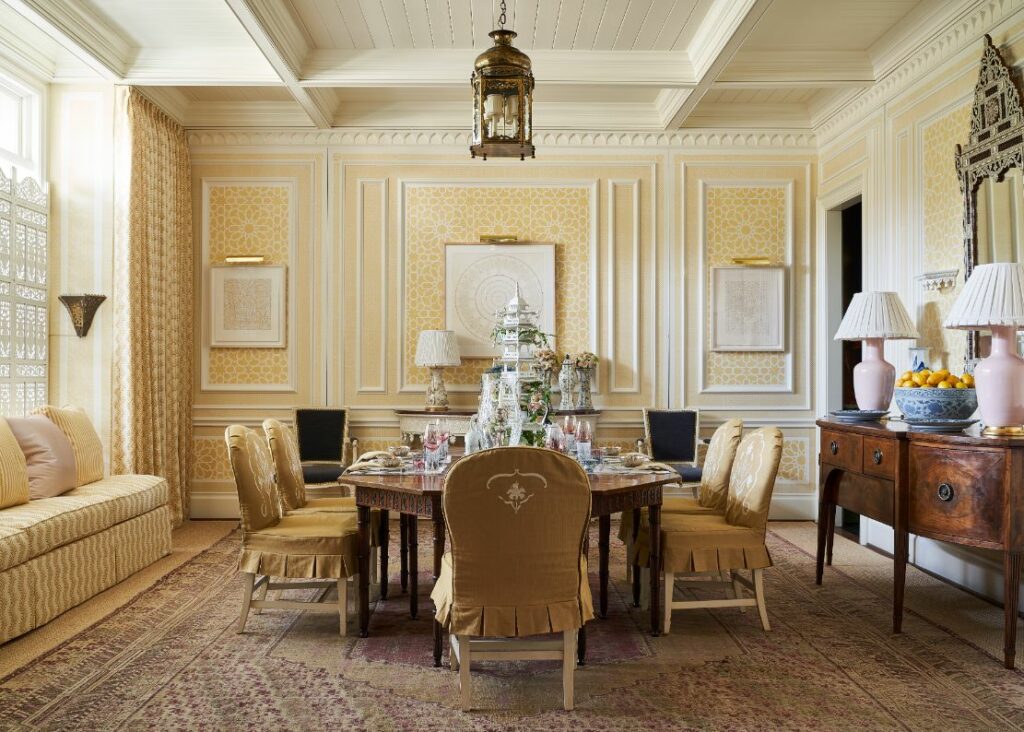 2. Use Contemporary Art To Modernize a Dining Room.
Modern contemporary art simply updates any rooms. Visit P.S. This Rocks to discover a few ways to create your own modern art with inspiration from Art Basel Miami Beach. In Kips Bay Dallas Decorators Showhouse,  Kincaid has selected contemporary artwork from the Talley Dunn Gallery in Dallas, TX.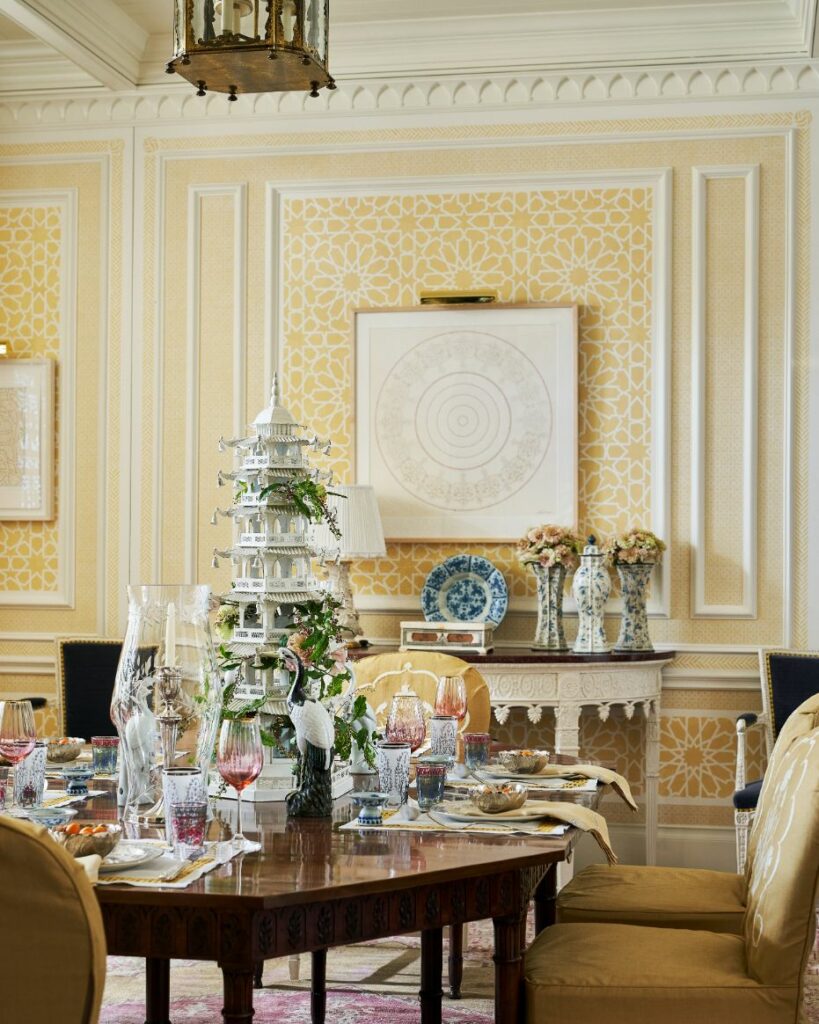 3. Stencil Walls Instead of Wallpaper. 
Barry Marin Painting stenciled the walls in an intricate pattern of panels brilliantly designed Alex Eskenasy Design.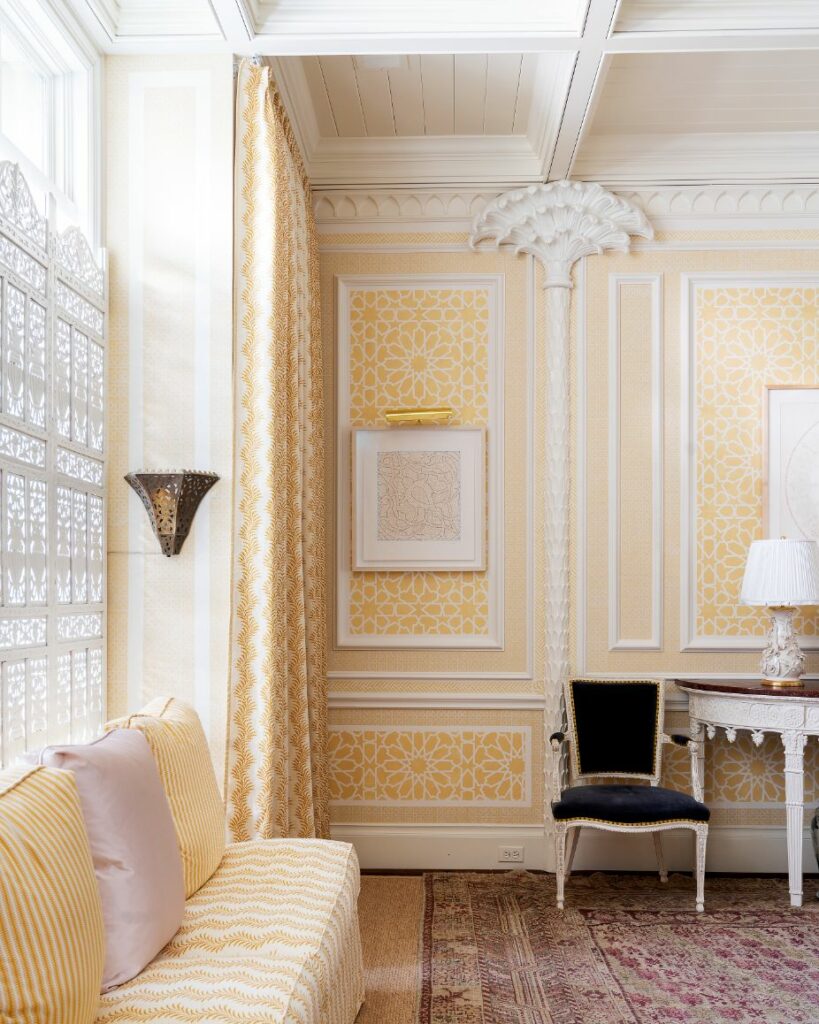 4. Use Bronze To Balance Colors Tones – Incorporate Vintage Moroccan Lanterns as Sconces. 
Adding a touch of bronze in the Vintage Moroccan inspired lanterns that flank the banquette helped to balance the bronze & wood tones in the room. 
5. Plaster Majestic Palms In The Corners.
Casci Plaster one of Dallas' oldest and most respected plasterwork companies, will custom plater majestic palm trees in the corners.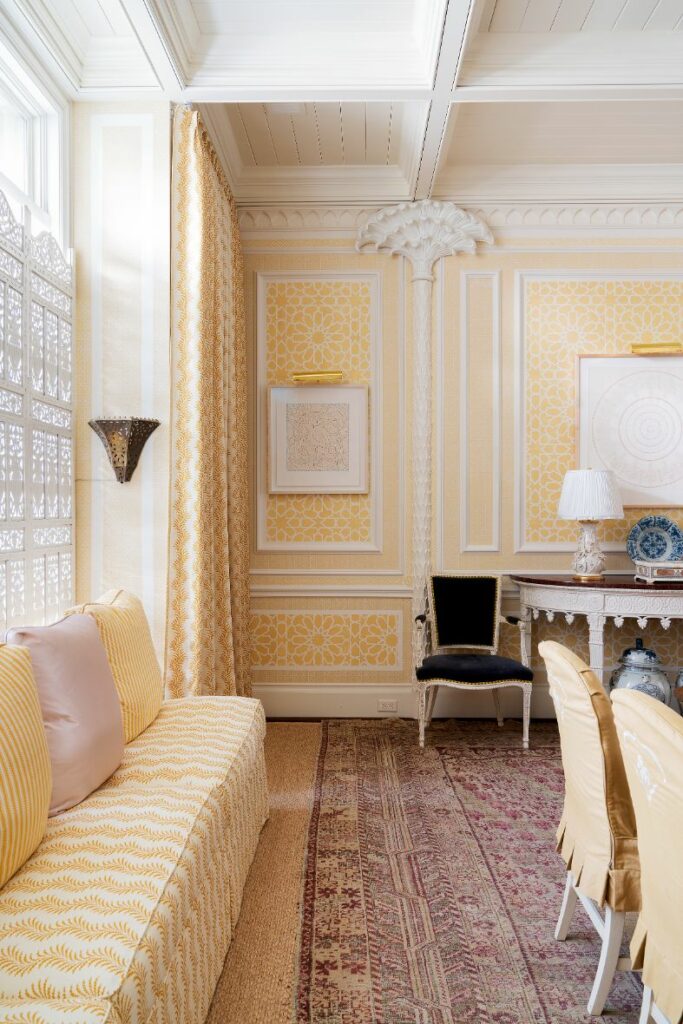 6. Add Beautiful Antique Rug Over Sisal Rug. 
An antique Oushak rug from Doris Leslie Blau anchors the room. 
7. Mix The Same Hues of Fabric To Create Depth & Interest.
The Soane Britain series of yellow and white fabrics ranging from prints to wovens to abstract stripes.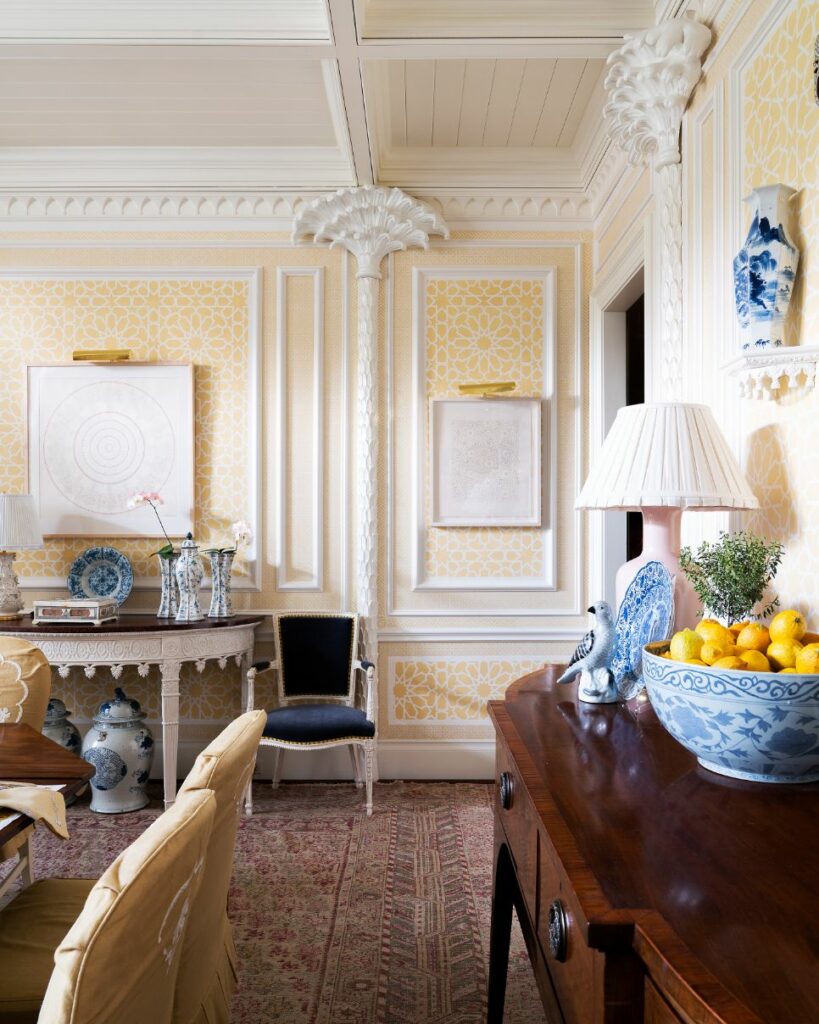 8. Use Carved Screen Panels For Window Coverings & Privacy.
In lieu of traditional curtains, Kincaid opted for painted Moroccan screen panels set unto the window.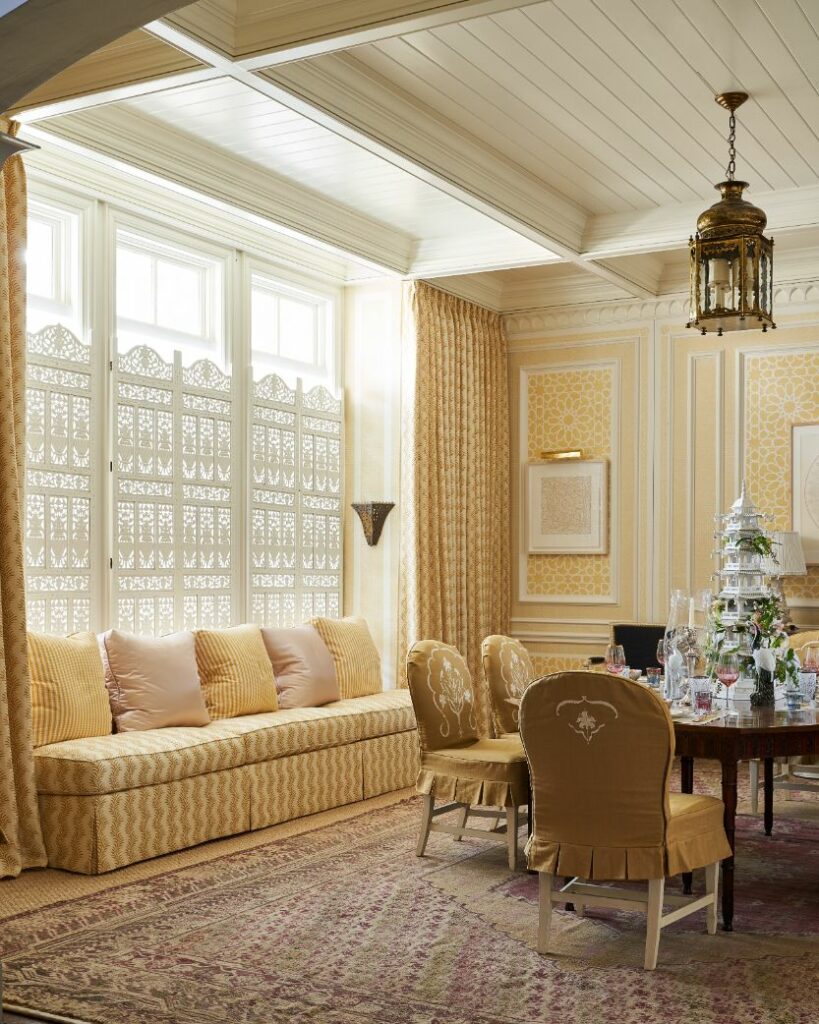 9. Dining Room Chair Slip Covers.
Cathy Kincaid debuted her capsule collection of signature embroidered pieces for Penn & Fletcher with a set of custom-embroidered slipcovers for the dining chairs. Almost all dining room chairs can easily be slipcovered. 
10. Topkapi Lantern Above The Dining Table.
A beautiful Topkapi Lantern hangs above the dining table.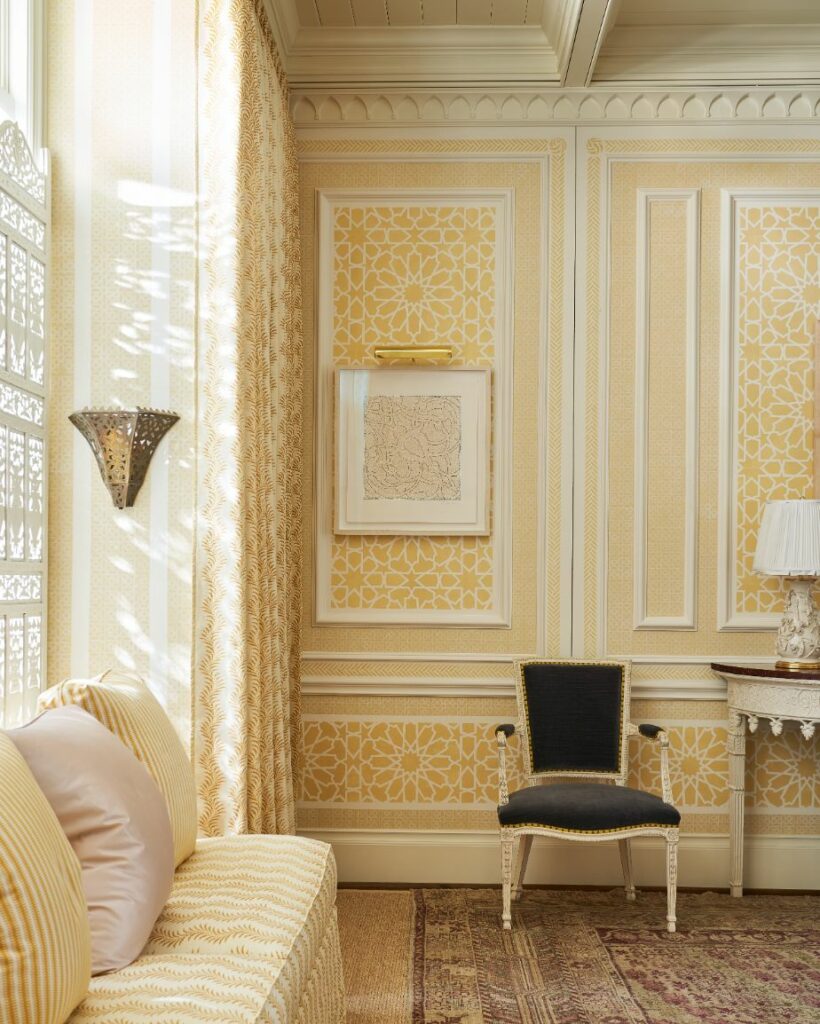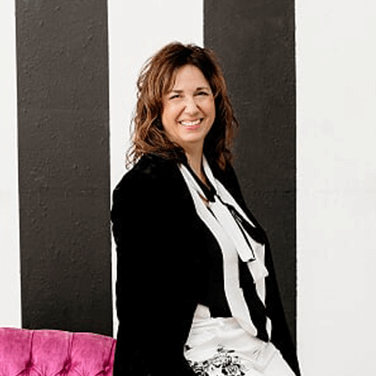 Chief D'KORator, Voted "Best of Houzz" for Dallas Interior Designers, Early Riser, Coffee Lover, Gardening Guru, Estate Sale Maven, Mover, Shaker, Wife, & Mom