Kips Bay Showhouse Dallas 2020 With Award-Winning Interior Decorators
Hello friends! I have a lot to share with you today. In case you're like a lot of people and were practicing social distancing, quarantining in the later part of 2020,  I thought you might have missed the beautiful luxurious Kips Bay Dallas Designers Showhouse 2020.
For those of you new to my interior design blogs, I am Award-Winning Interior Decorator Dee Frazier of Dee Frazier Interiors based in Austin, TX. I have the pleasure of taking you through the inaugural Kips Bay Decorator Showhouse 2020 in Dallas, TX, where multiple designers took a room and redecorated it or renovated it to benefit Kips Bay Boys and Girls Club. Check out all of my interior designer blogs.
Be sure to scroll through and click on each of room interior design photos to go inside each room to see all of the Kips Bay Showhouse Dallas photos.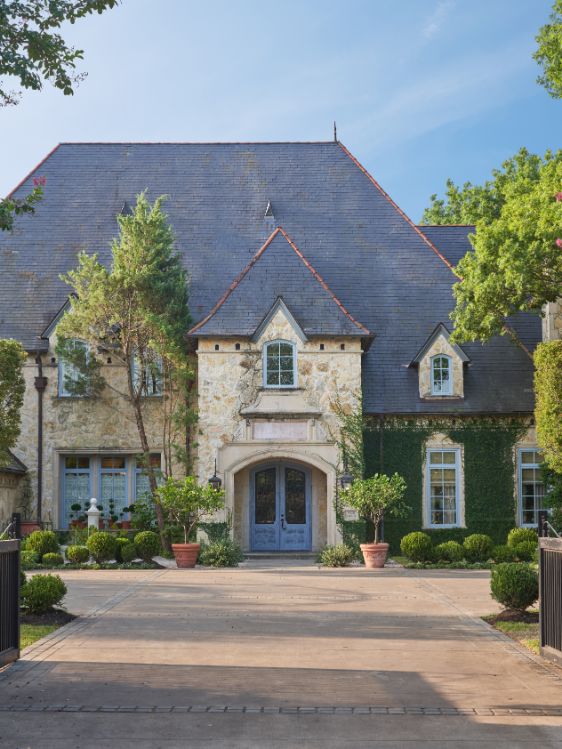 The inaugural Kips Bay Decorator Show House Dallas officially opened to the public on Friday, September 25th, at 5828 Woodland Drive in Old Preston Hollow's Historic Woodland Estates neighborhood.
How long did it take the designers to complete each room?
The house showcases the creativity and design expertise of twenty-seven of the nation's most acclaimed interior designers, architects, and artists. Each designer was given approximately seven weeks to transform their assigned space in the home.
How long was the Kips Bay Dallas Showhouse Open?
For the next month, design lovers from around the nation, visitors, and locals will have the opportunity to tour the completed Show House.
3-D Tour of Kips Bay Dallas Showhouse
For the first time, the Show House offered a Kips Bay Dallas 3D virtual video tour for those who could not attend in person or if they want to donate. Visits to the house were booked in advance per COVID-19 requirements.
Finally, now you can also scroll through all of the showhouse rooms below or see all Kips Bay designer showhouse room photos and tour all of the rooms with my thoughts on each one.
Keep Scrolling To See an Overview of Each Designer's Room – Click on the room inspiration photos to go in each room. You're going to LOVE them! 
What cities have a Kips Bay Decorators Showhouse?
The Show House, which is also held annually in New York City and Palm Beach, doubles as the nation's leading design event of the year and Kips Bay Boys & Girls Club's top fundraiser.
How Much Money Does Kips Bay Showhouses Raise?
For nearly half a century, top interior designers have come together to raise more than $25 million for the Kips Bay Boys & Girls Club of New York, which provides young people with educational and developmental programs in the city.
Did Kips Bay Dallas Showhouse Benefit Local Dallas Charities?
The Kips Bay Decorator Show House Dallas will also benefit local charity Dwell with Dignity, a nonprofit agency dedicated to creating soothing, inspiring homes for families struggling with homelessness and poverty, and The Crystal Charity Ball, another Dallas-based organization whose mission is to aid, support and make contributions to children's charities in Dallas County.
Who Are The Chairs of the Kips Bay Dallas Showhouse?
The Kips Bay Decorator Show House Dallas Chairs include Steele Marcoux, Christopher Peacock, Jan Showers, and Vice-Chairs Jean Lui and Chad Dorsey.
Front Landscape by Lamberts Sponsored by Sewell Lexus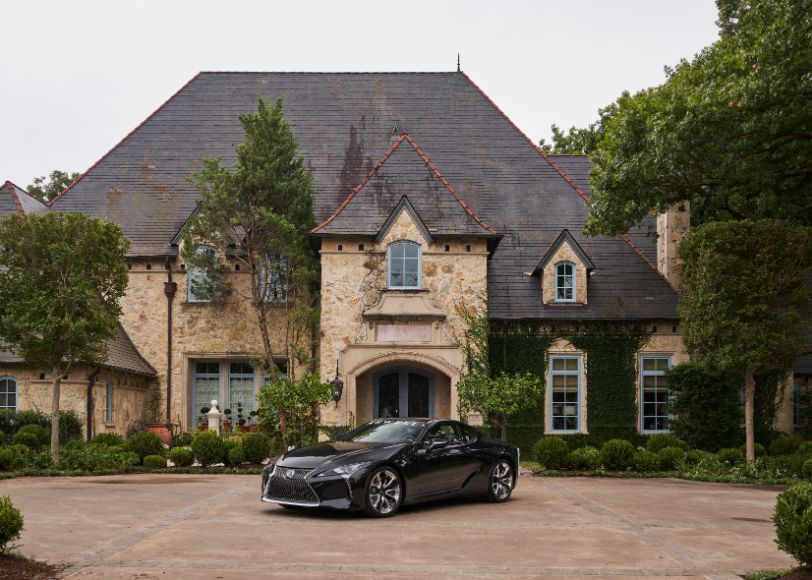 La Petite Loire Valley Entry Gardens
Lambert's designed the front gardens to focus on the homeowners' daily ritual of returning home from the pace of big city life to the authentic sights and sounds of the Loire Valley in the French countryside.
Landscape Architecture Before & After
To start, Moore Tree Company removed struggling, overgrown trees that obscured views of the home. The landscape at the entry to the home was kept low and minimal, primarily composed of cloud-form pruned Boxwoods, groundcover, low plantings, and gravel to highlight the architecture.
Secondary Driveway
The secondary driveway spur that goes to the left of the home has been enhanced by the placement of a wood and steel pergola that mimics and reinforces the flat arch over the home's doorway and recalls similar elements in Monet's garden and the vine-covered structures found at Chateau de Villandry in the Loire Valley.
Lambert's new Hyacinth Bean Vine-covered structure provides a leafy green tunnel that creates a shady reprieve and turns the driveway axis into a long vista, terminating with a view of an antique French limestone cartouche, backed by a Holly screen wall.
The Vintner's Meadow, an axial garden to the right side of the parking court, counterbalances the tunnel on the left and pays homage to the Loire Valley region's vineyards. It is defined by the crisp edges of two crescent-shaped sculptural berms, which have been planted with meadow-like species, punctuated by a scattering of fall-blooming bulbs. A clipped Holly hedge is a strong juxtaposition to the meadow plantings in the foreground and defines a circular lawn panel.
A bosque of four pleached Trident Maples, underplanted with drifts of cloud-form Boxwoods, anchors the four corners of the auto court, reinforces the sense of space, and artfully frames one's view of the chateau-style home's entry.
The garden's overall character is enhanced by handcrafted painted mahogany planter boxes and a custom bench by Buxus Bespoke Garden Furnishings.
Benjamin Moore Black Window Frames on a Luxurious Dallas Estate
Black window frames on the home's front were repainted in a Benjamin Moore color reminiscent of a light French blue.
French Limestone Fountain & Gravel Terrace
Pittet Architecturals provided the hand-carved circa 1900 French limestone fountain to serve as an anchor for the dining room view court. The hushed crunching sound underfoot of a small Lambert's Blend gravel terrace, which surrounds the fountain feature, enhances the tactile experience and reinforces the French countryside's essence for the homeowners without their ever having to leave Dallas.
Come on, let's go inside…
The Interior Design of Kips Bay Dallas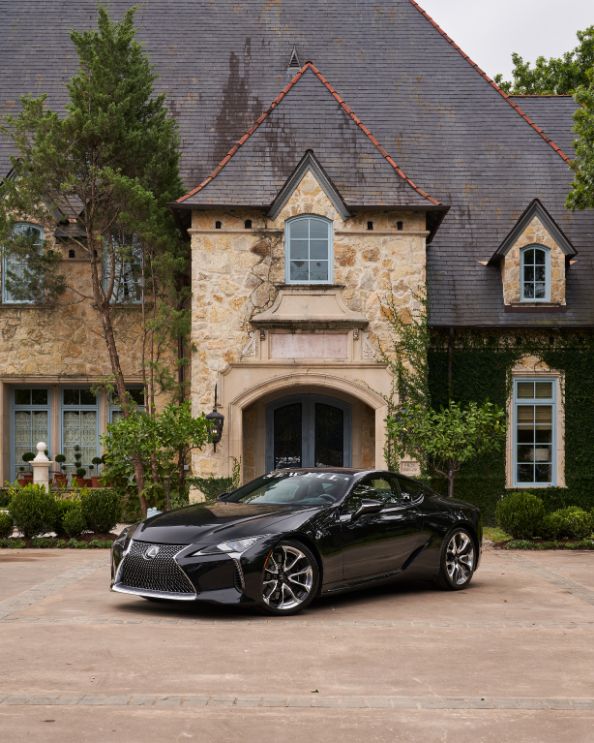 The Back Staircase and Downstairs Landing, named Emerald Garden, is designed by Melissa Morgan of M Interiors in San Antonio, Texas. Morgan's design seeks to serve as more than an area of transition, but rather as a tranquility and reflection place.
Morgan says, "My aim was to elevate this space and make it a celebrated destination that can serve as the heart of the home and have meaning, rather than merely connect one to other spaces in the house."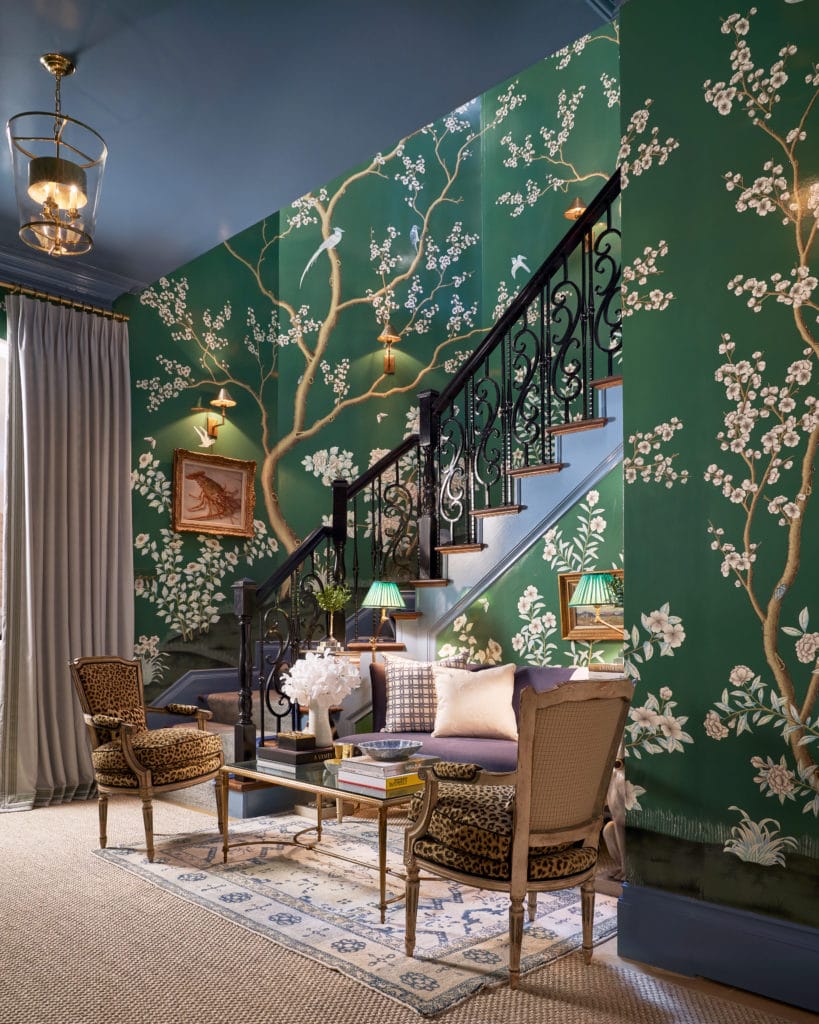 Her choices of unique furnishings and accessories, a blending of new pieces with antiques, stylish textiles, and a mix of contemporary and classical art highlight an appreciation for detail and the ability to create a timeless interior design aesthetic. Emerald Garden references the magnificent, custom wallcovering by Gracie Studios. Applied to walls and up the stairs, the saturated green is balanced with deep blues against flowering trees.
A joyful cast of characters–birds, cicadas, woodpeckers, hedgehogs, daisies, ladybugs, bees, butterflies, favorites hand-selected by Morgan, punctuate the background. Richly detailed and sweeping in scope, the surface offers a delightful storytelling component and lacquer application, an added sheen. A custom runner, sisal floor covering, and Oriental rug from Retorra brings a delicate warmth and rich neutral tonality to the room.
The spacious landing at the stairwell base is well suited as an area for seating and contemplation. Morgan's choice of a refined settee by Hutton Home is coupled with a pair of Louis XVI-style fauteuils upholstered in Claremont leopard fabric.
The inspired Italian 18th-century walnut writing table from Robuck is accompanied by a Dmitriy & Co. desk chair in Holland & Sherry blue leather, a perfect locale for writing letters, taking coffee, or enjoying a moment to compose thoughts.
A pair of blue porcelain lamps and custom shades, both from Vaughan, offer a graceful compliment. A gilded gold mirror from Embree & Lake serves as a focal point and reflects the impactful wallcovering and surroundings. Morgan's decision to install a pair of draperies from The Shade Store brings symmetry and depth to this elevated and inviting space.
Partners for the back staircase and landings include Gracie Studios, Retorra, Vaughan, Holland & Sherry, Galerie des Lampes, David Iatesta, David Sutherland, Culp Associates, George Cameron Nash, Holland & Sherry, Robuck, Embree & Lake, Claremont, Samuel & Sons, The Shade Store, Benjamin Moore, IG Art, Forbes & Lomax, Milan Design & Build and Three Branches Floral.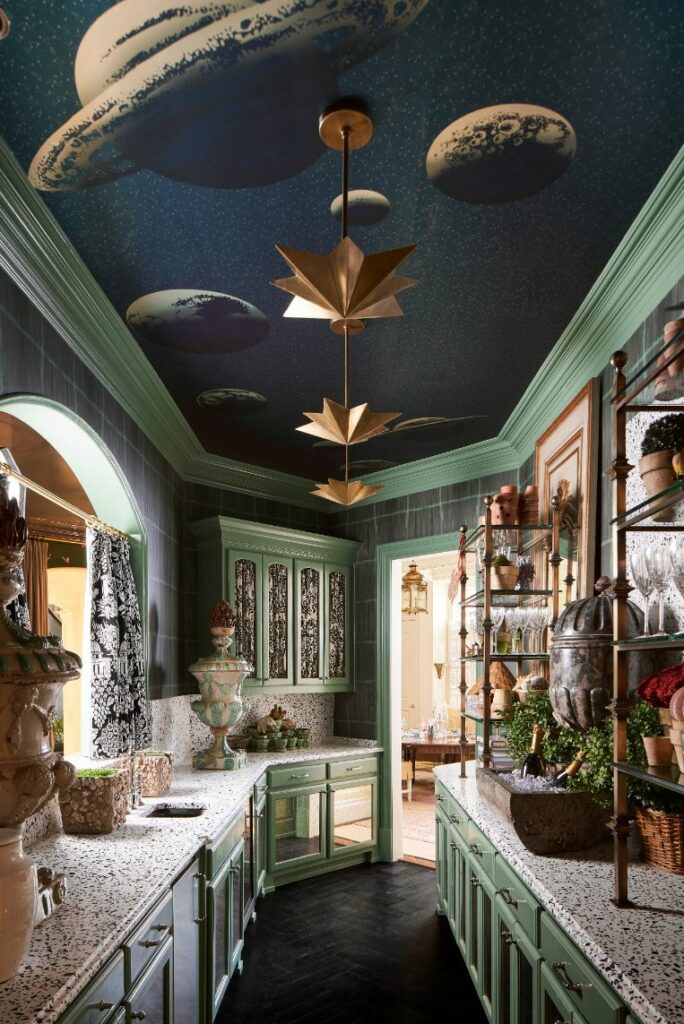 Inspired by the Smashing Pumpkins, see the photos of this amazing larger-than-life butler's pantry bar.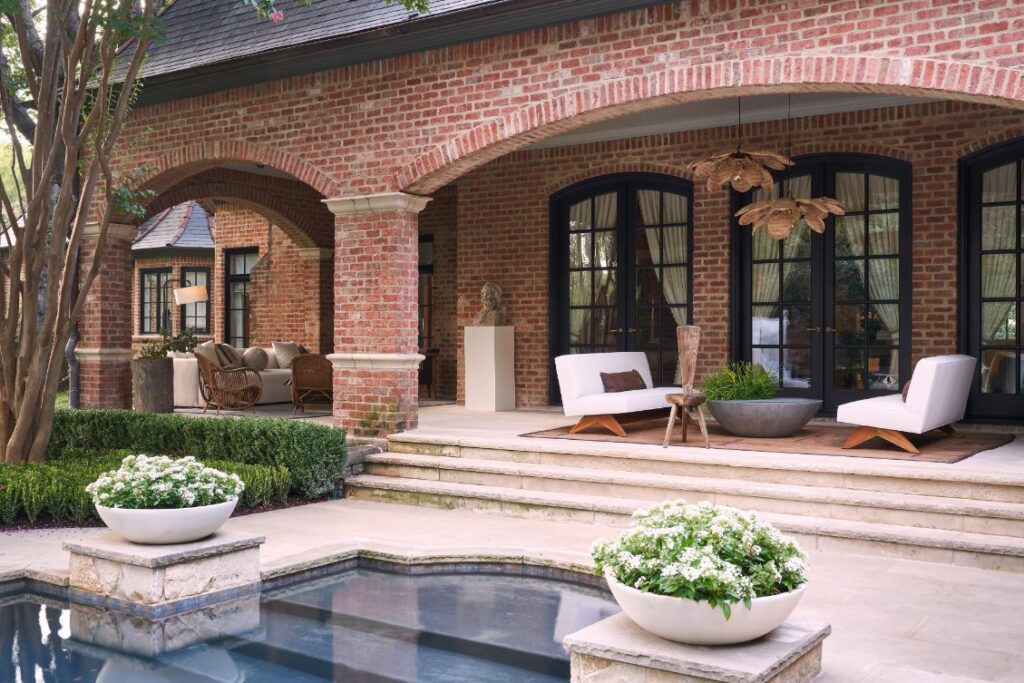 View all of the stunning photos of these amazing veranda ideas. I love the simplicity.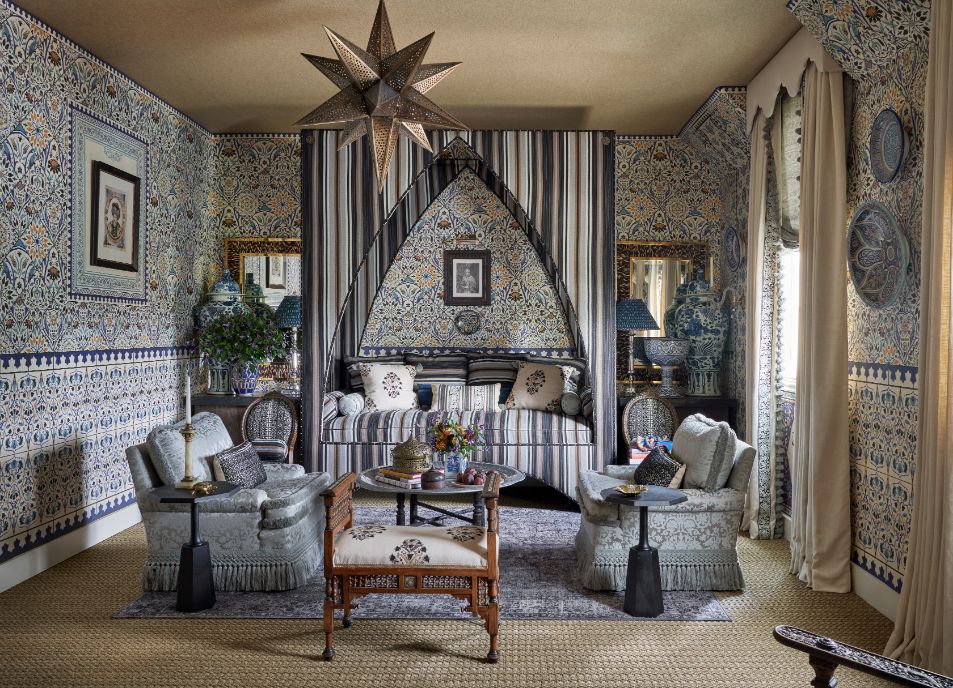 There's a great story and a huge lesson in patterns when it comes to this layered pattern bedroom. You'll love the lesson and can use it in your own home.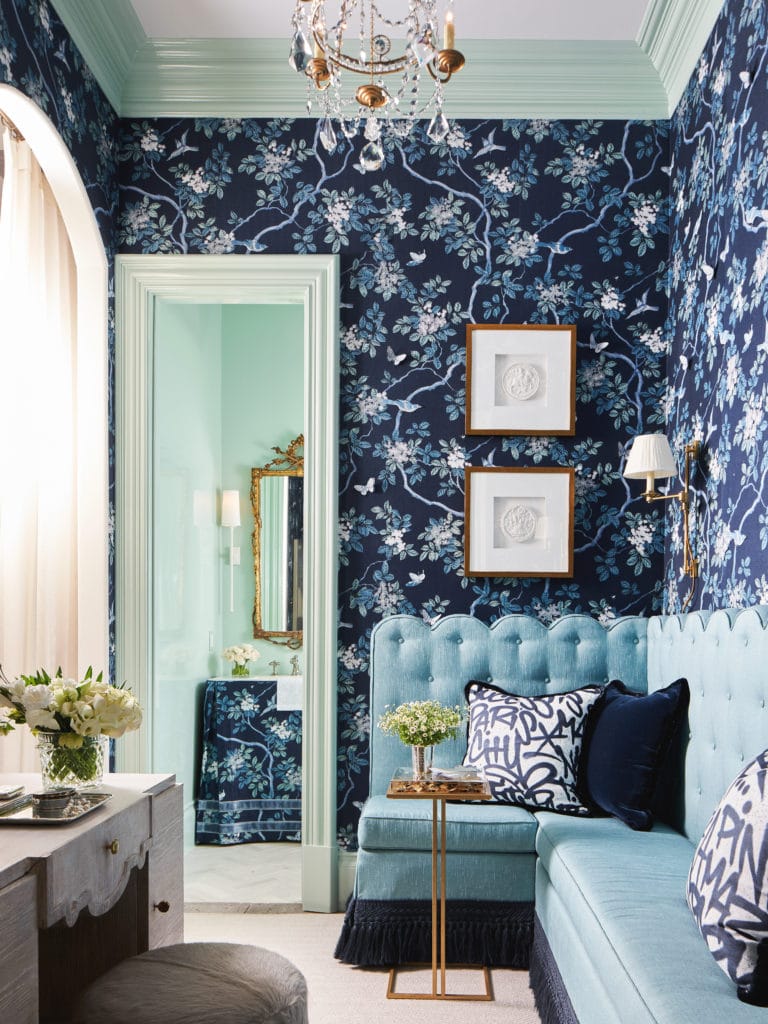 Girls love to gossip, and Traci made a place for them to go! Check out the rest of the photos of this gorgeous powder blue & navy powder room.
Downstairs Guest Bedroom by Dina Bandman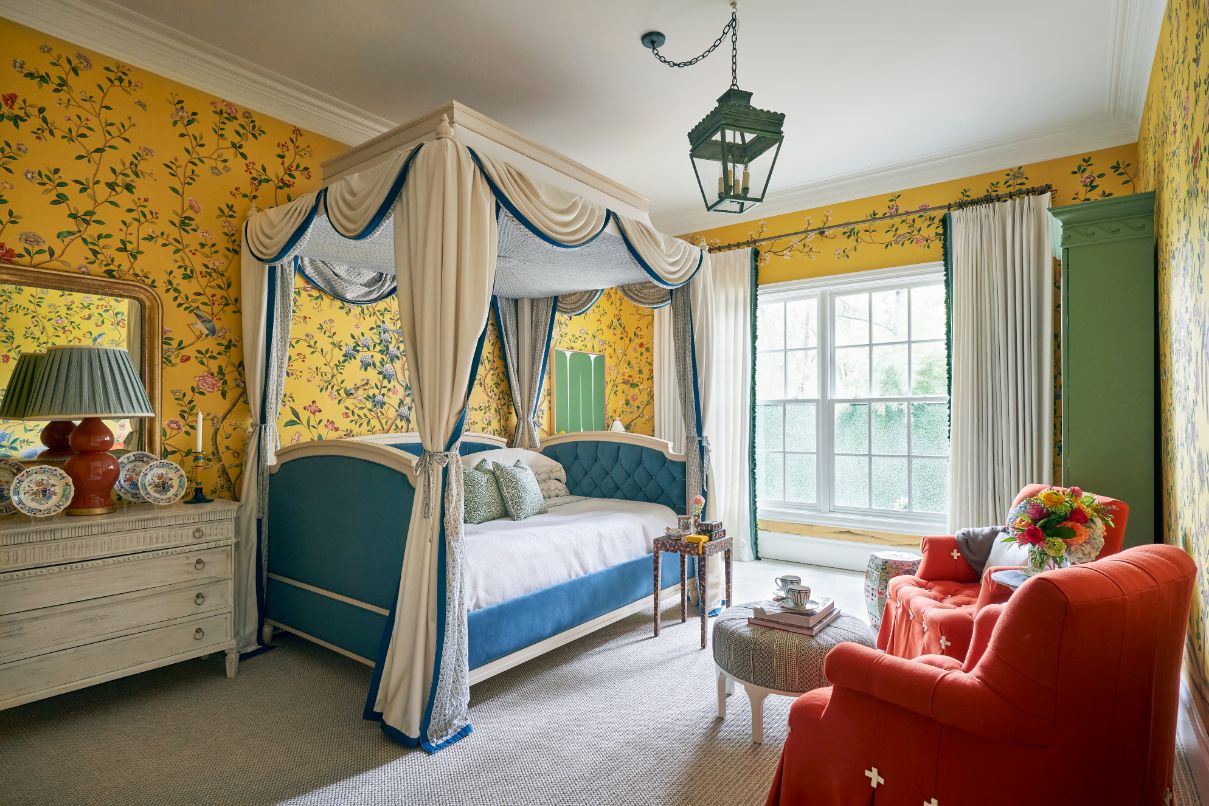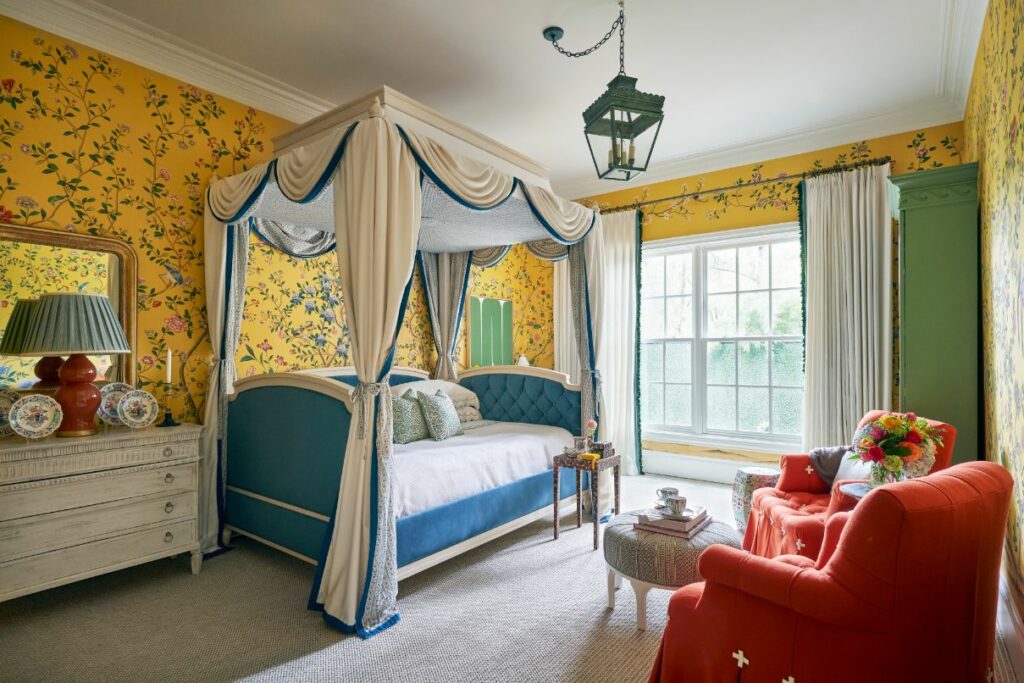 Click here to check out the other photos & find amazing >>> guest bedroom design inspiration.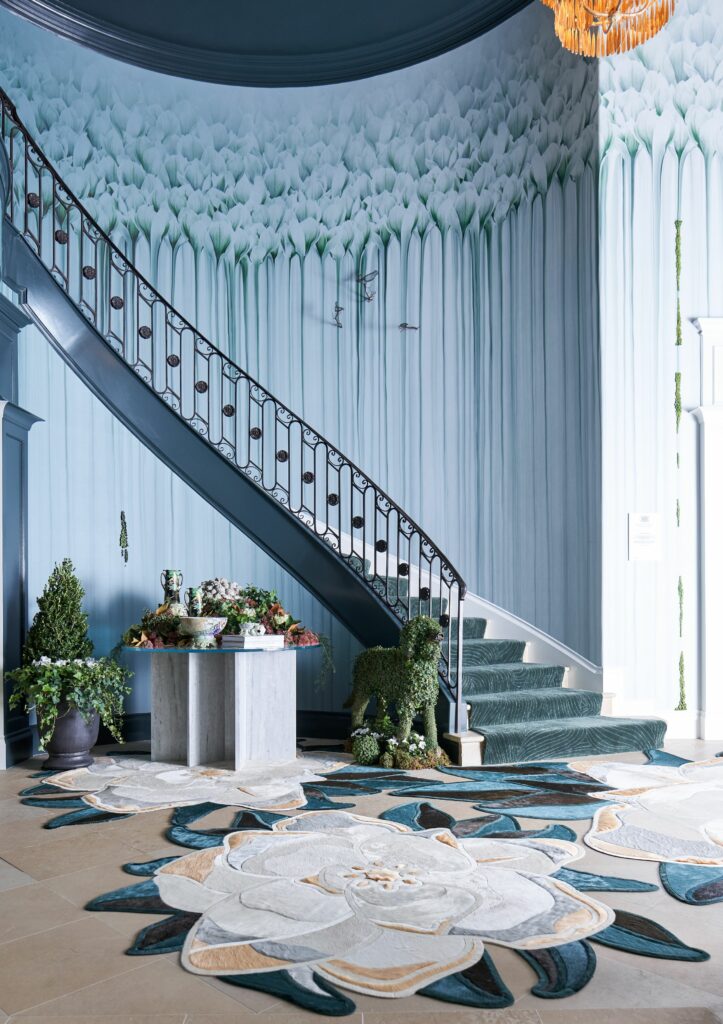 Click here to see all of the photos and get >>>amazing designer inspiration for your entry foyer.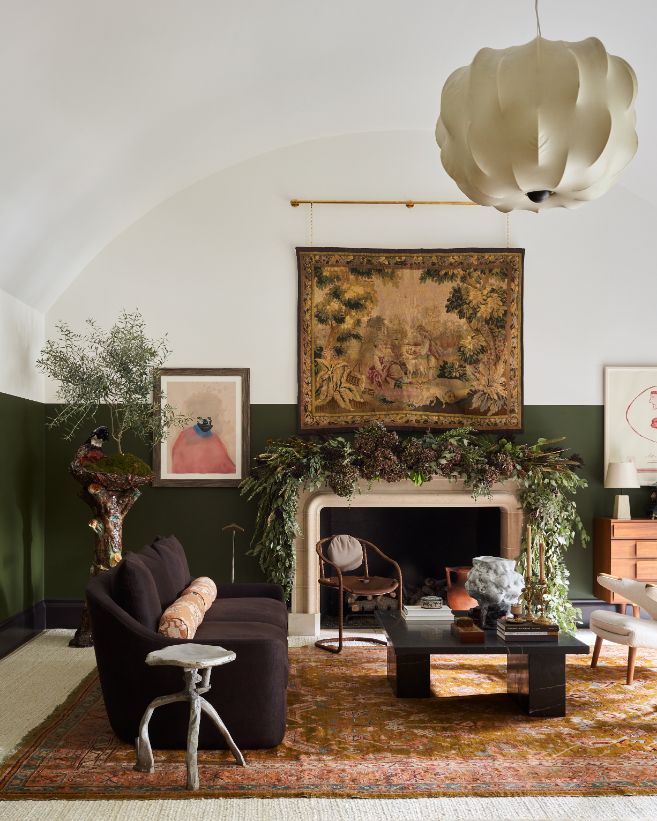 Scroll through the family room photos for more interior design inspiration.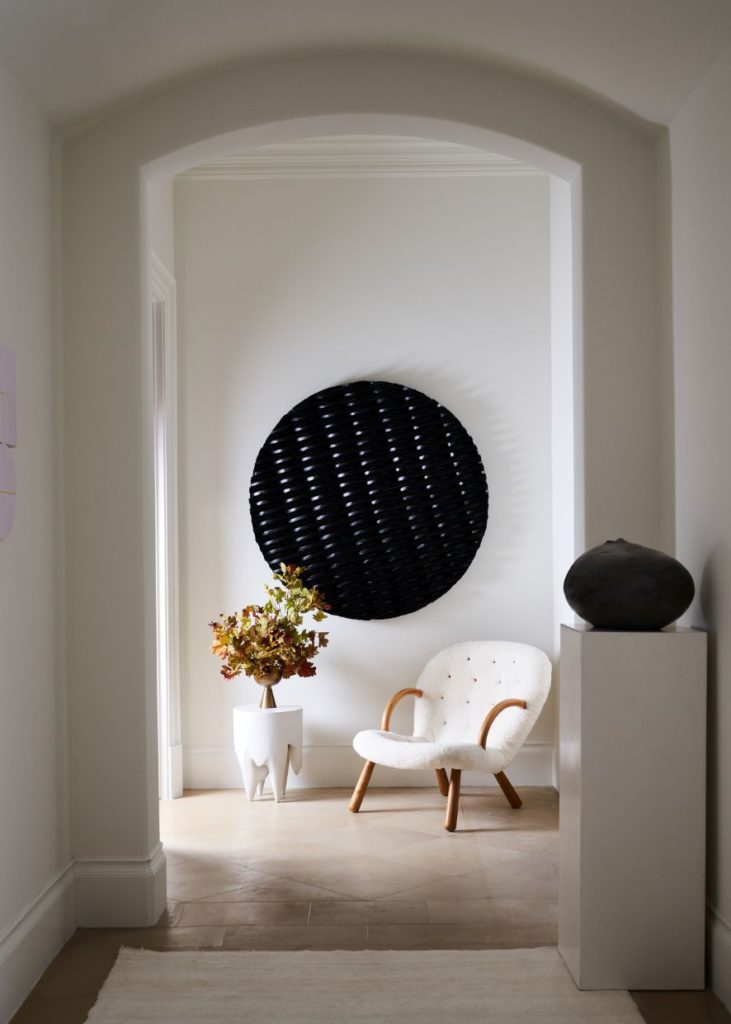 Definitely check out all of the photos of the beautiful art gallery & powder room.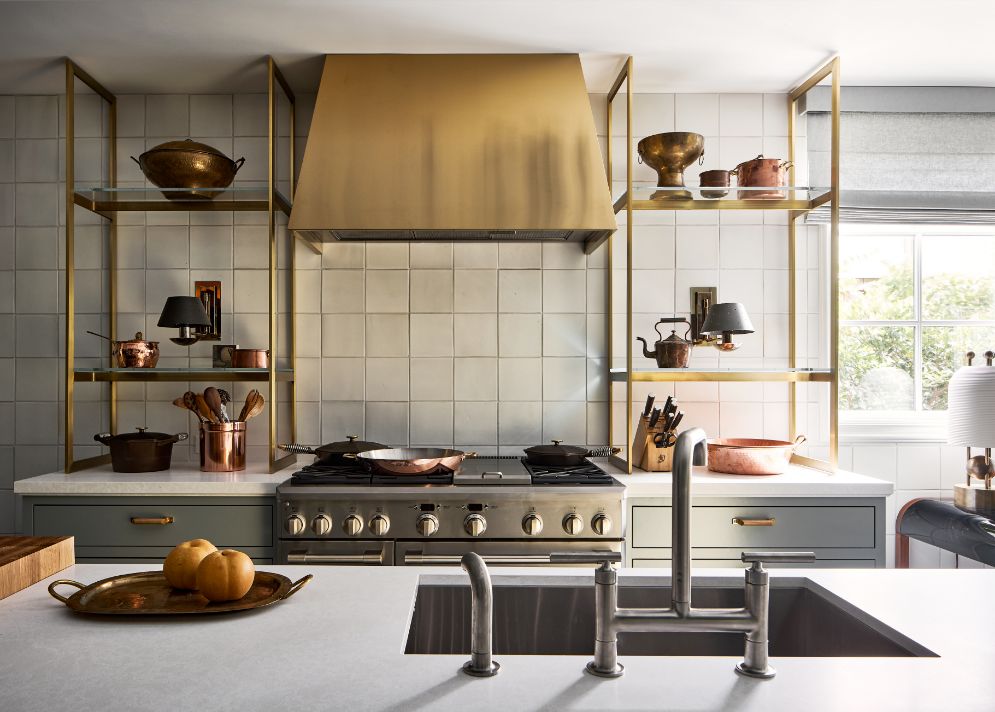 View all of the luxury kitchen design photos of this beautiful luxury kitchen – this photo does not do this room justice, yet it's beautiful. Wait until you see the rest.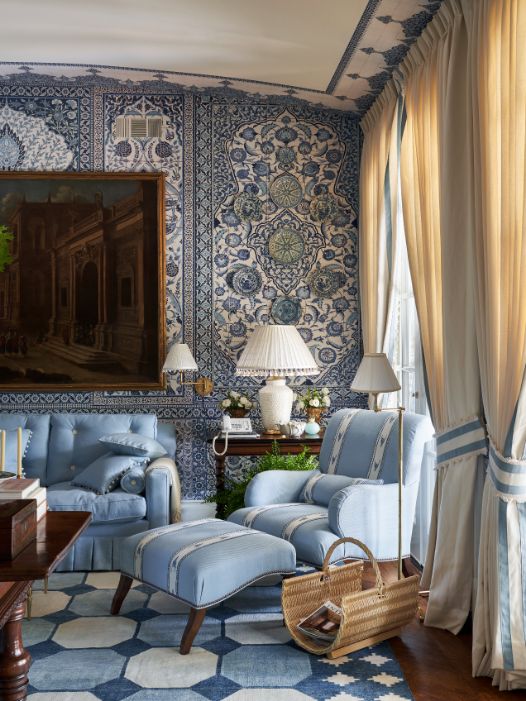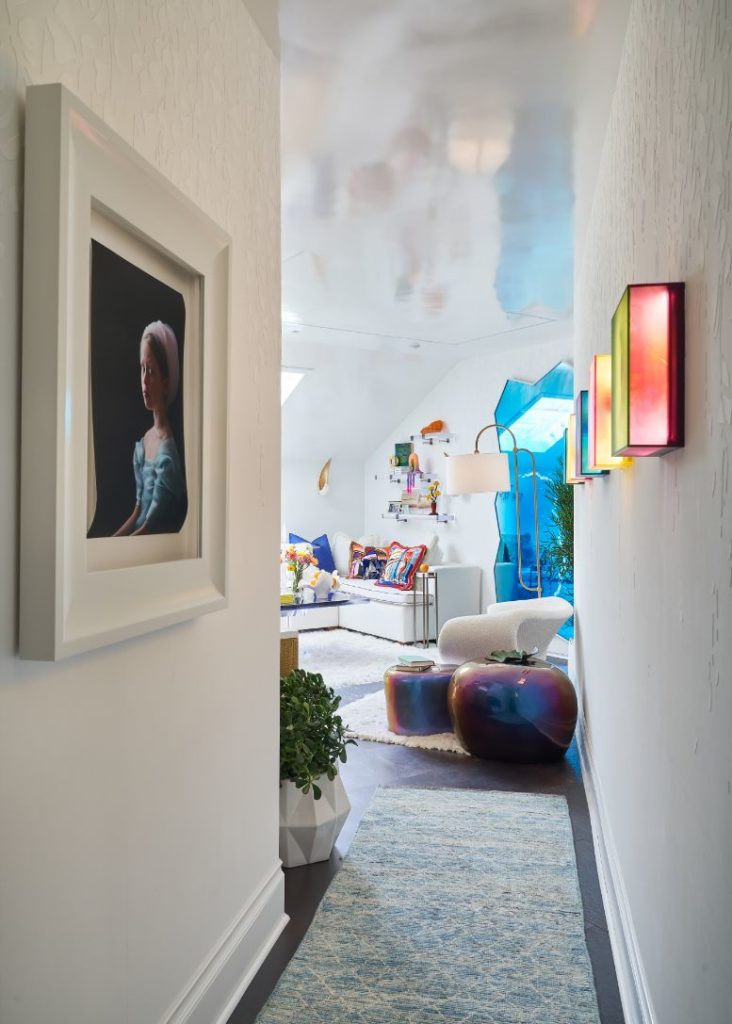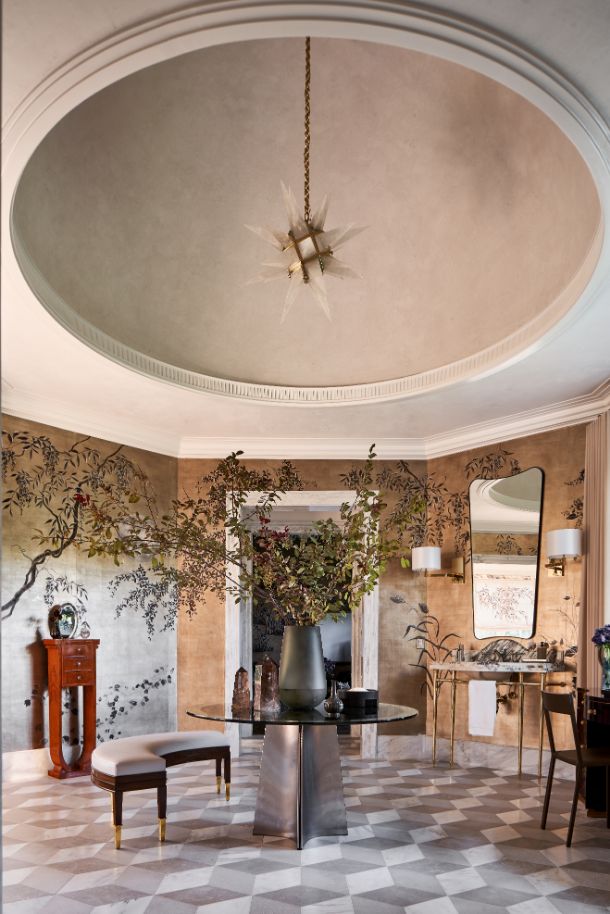 See all master bathroom ideas.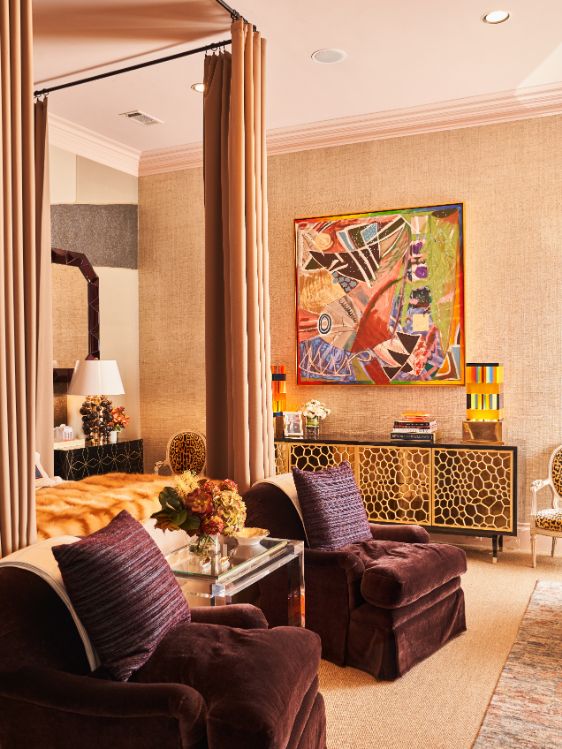 See all of the master suite design Ideas & photos.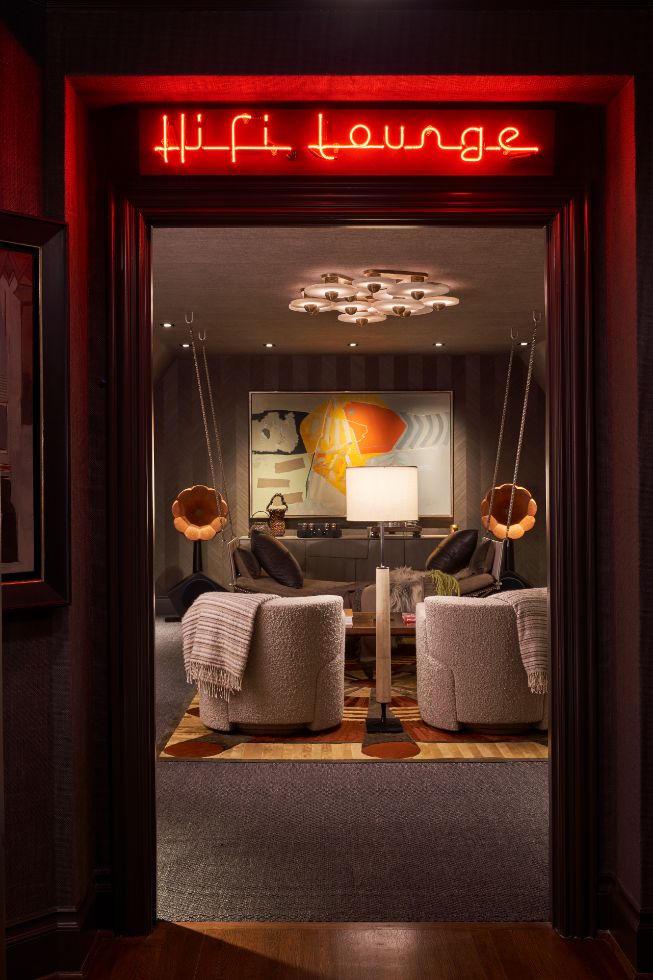 See all the photos and details about this amazing art deco-inspired media room, complete with a Mad Men-style bar.
Beautiful Mudroom | Wall Art Ideas & Flooring Pattern Ideas by Erin Sander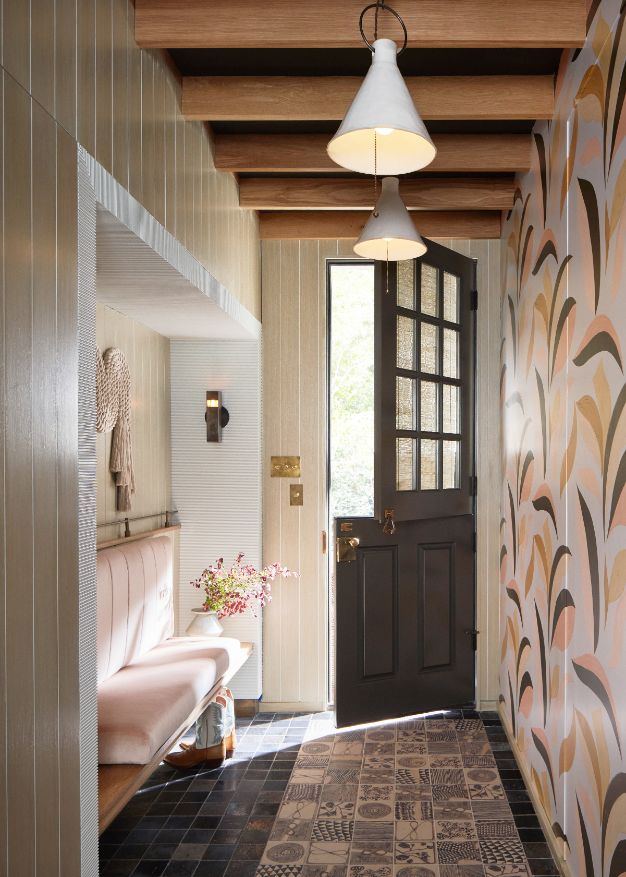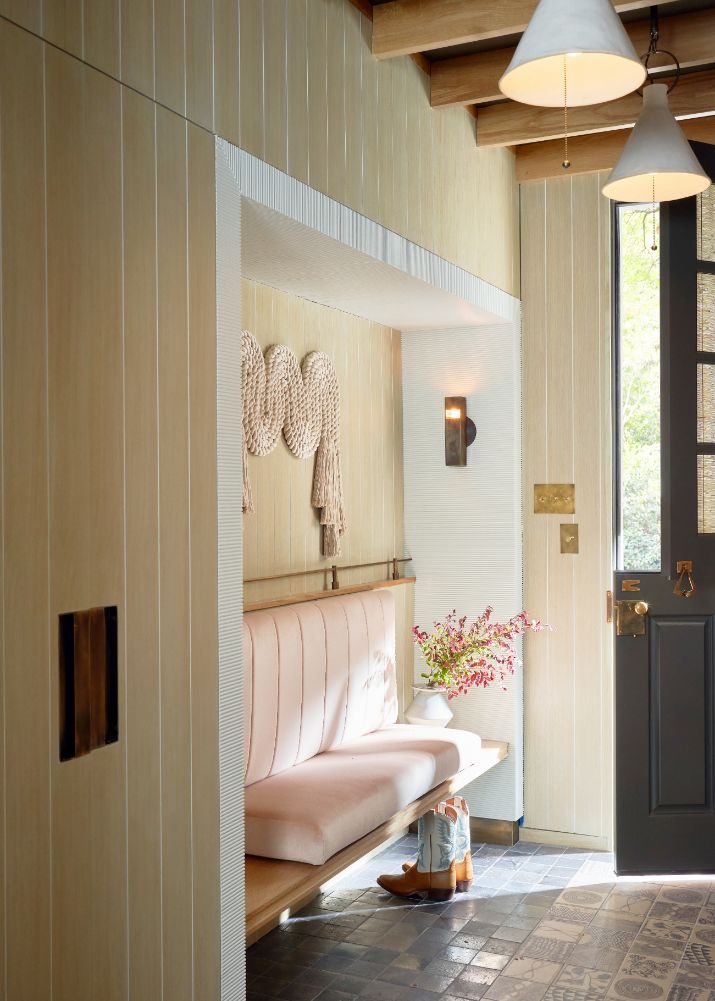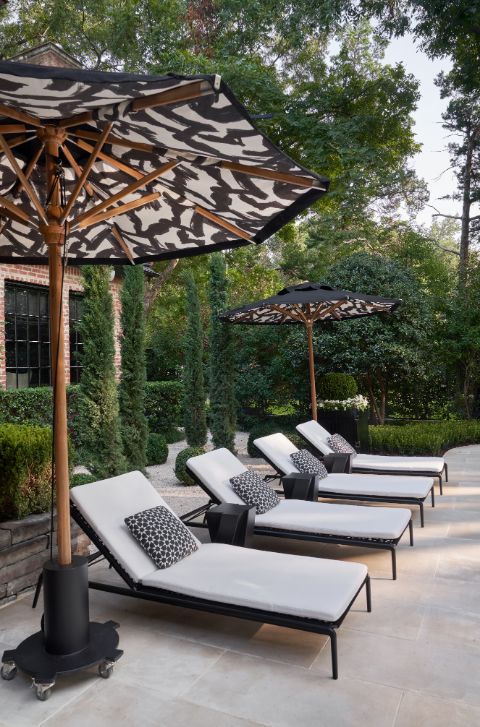 More Art Deco Inspired Screen Porch Photos
See all photos of this beautiful classic boys bedroom design by Trish Sheats.
Jan Showers did an amazing job on the lady's study inspired by Grace Kelly. Click here to see all of the lady's study ideas & photos.
Discover how to paint rooms with angled ceilings, plus you're going to love seeing all of the photos of this beautiful guest bedroom.
Go inside the amazing hall bathroom to get more ideas – click here to see all of the hall bath ideas & photos.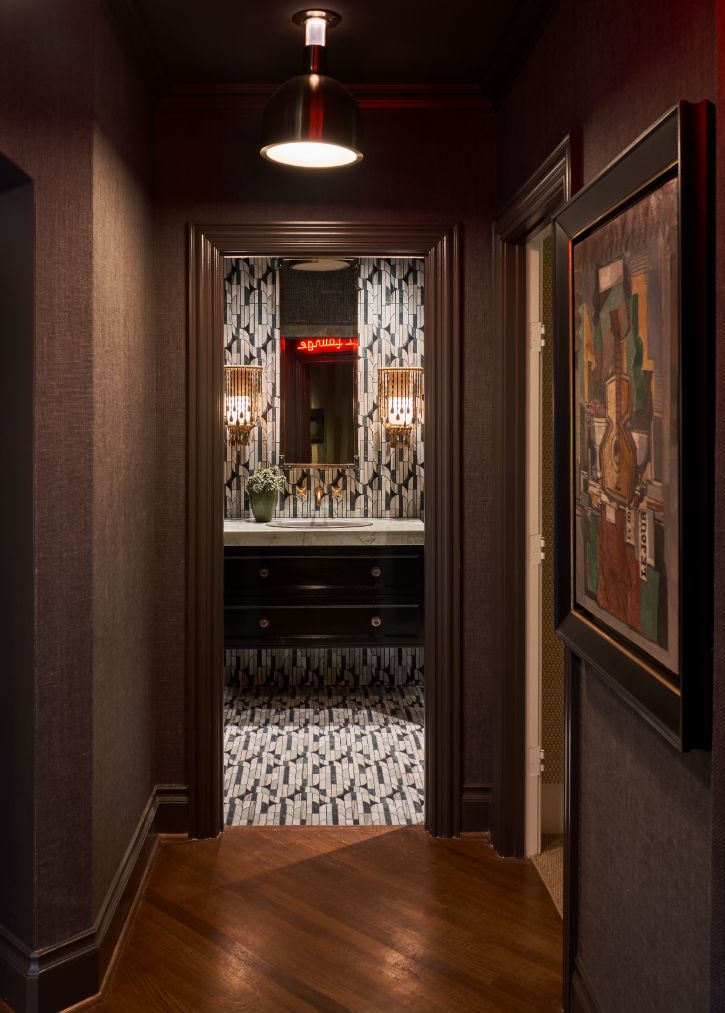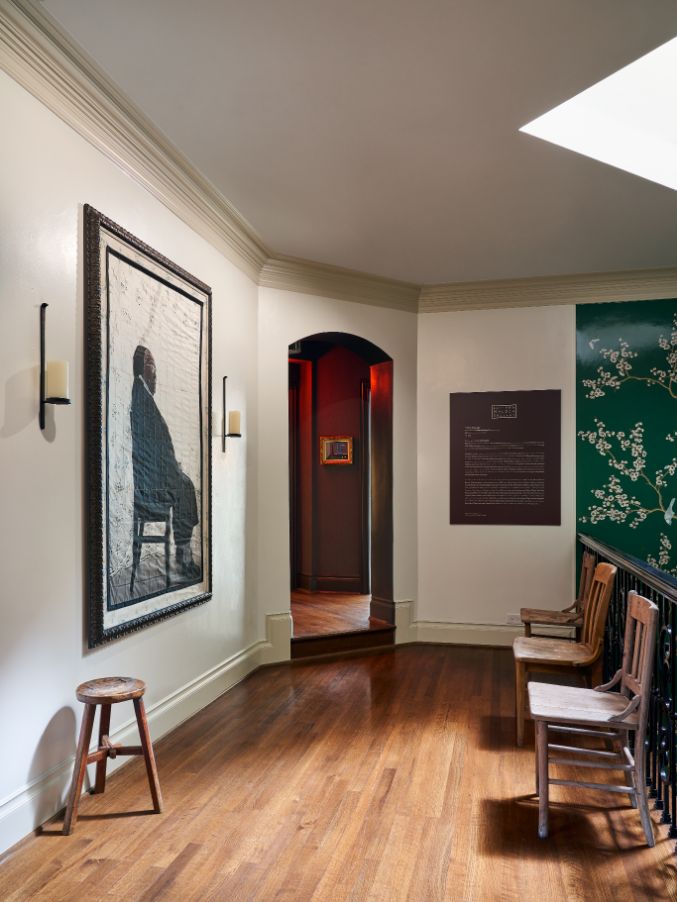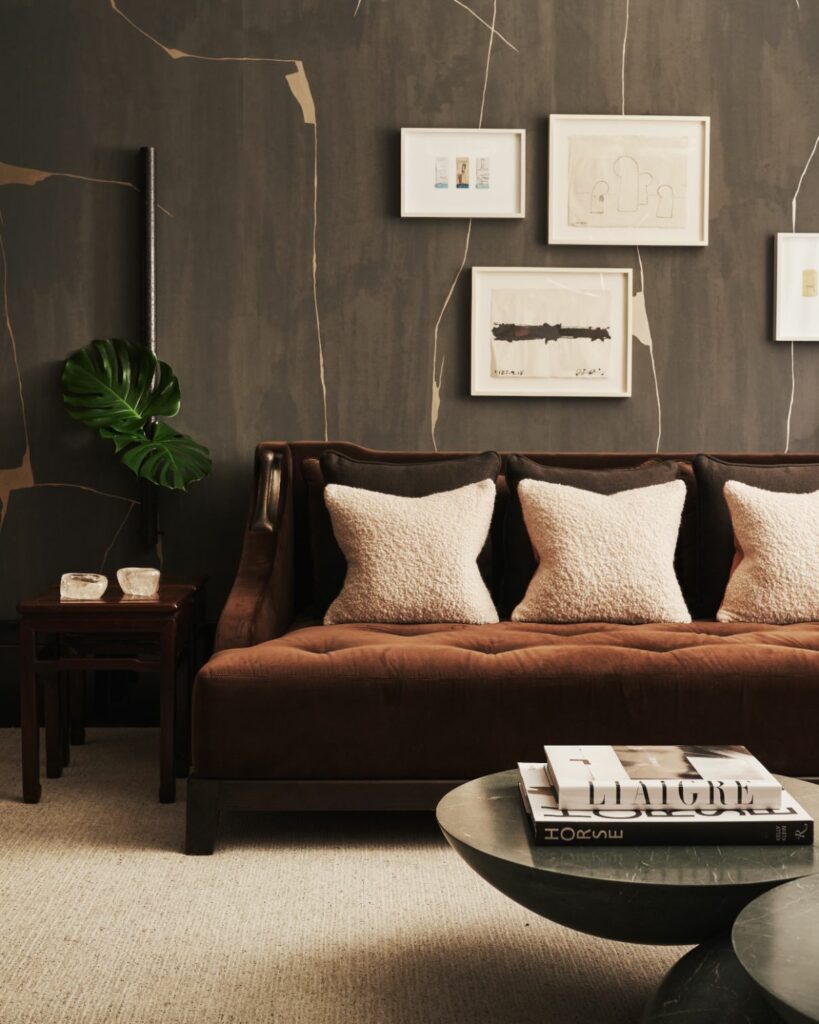 See all of the photos of the upstairs living room.
This incredible showcase of talent wouldn't be possible without this year's global and local sponsors. The brands contributing to the Kips Bay 2020 Decorator Show House Dallas include Arteriors; Benjamin Moore; Bevolo Gas and Electric Lights; Brendan Bass Showroom; Briggs Freeman Sothebys International Realty; Caitlin Wilson Design; Cambria; Kohler; Materials Marketing; Monogram/GE; Perennials and Sutherland; Retorra; Sewell; Stone Boutique; Susan's Jewelry; Tatum Brown Custom Homes; The Container Store; The Rug Company; The Shade Store; and Zephyr Gin.
I hoped you enjoyed the inaugural Kips Bay Dallas showhouse. I would have participated myself but I had sooo many great projects going on that I couldn't work it in. I wanted you all to enjoy the tour as much as I did.
Click here to see all of the Kips Bay Dallas Showhouse Photos & be inspired by my future interior design blogs by subscribing to my weekly interior design inspiration. Click here for a complimentary Dallas design magazine subscription. 
Here's to wishing you an amazing home design experience. Check out also interior designer blogs.
X~
Dee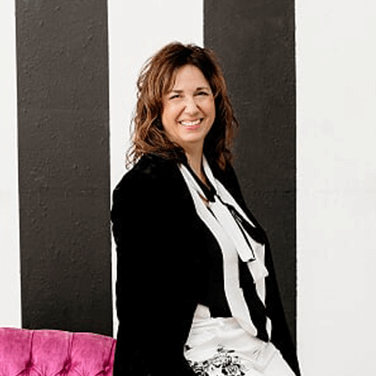 Chief D'KORator, Voted "Best of Houzz" for Dallas Interior Designers, Early Riser, Coffee Lover, Gardening Guru, Estate Sale Maven, Mover, Shaker, Wife, & Mom