Interior Designer's Diary
FROM THE HOME RENOVATION PLANNING PROCESS TO HOME DECOR INSTALLATION DAY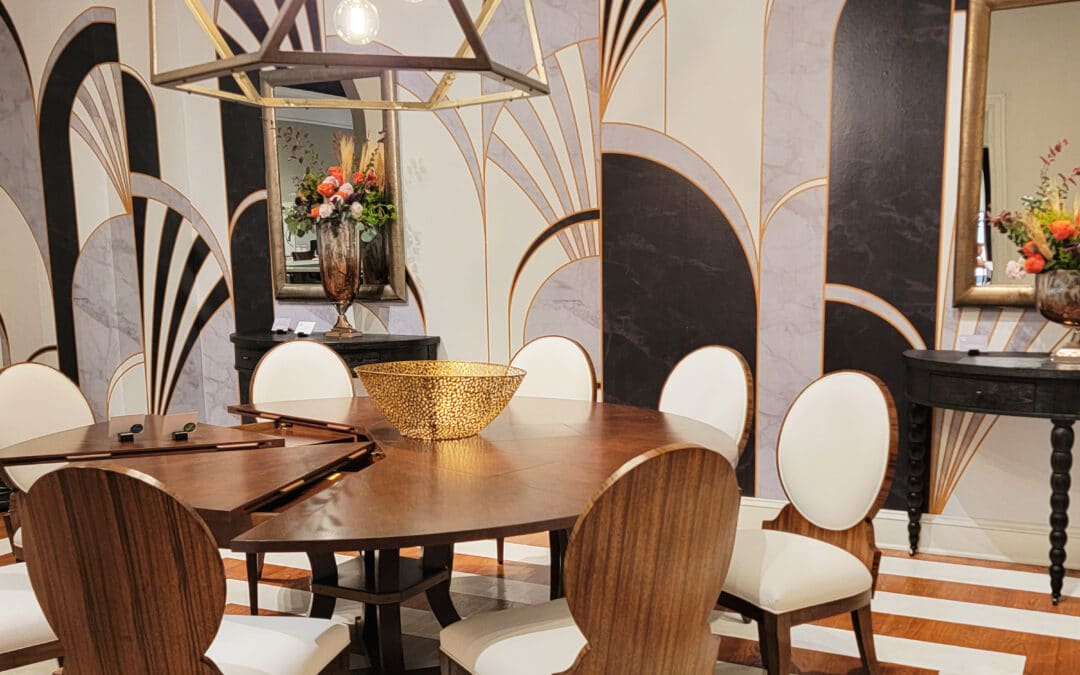 Black & White Interiors Trends With Amazing Art Deco Silhouettes & Patterned Bone Inlay Focal Furniture Black and white home furnishings are clean and are used for more modern and organic home interiors. In this post, you'll find the best of black & white...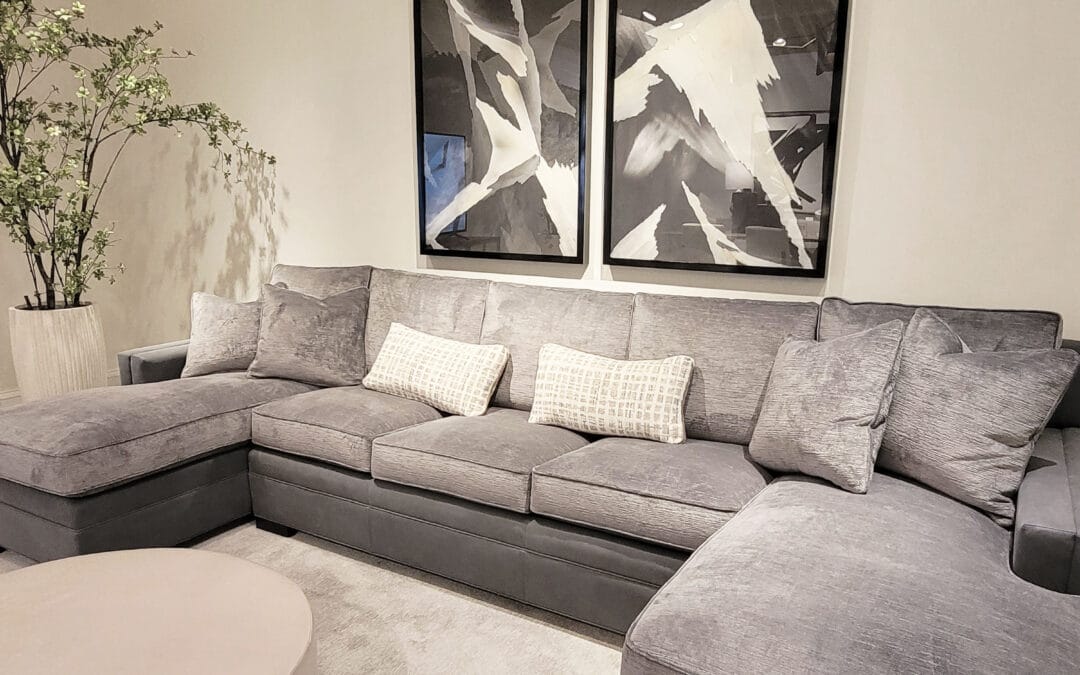 Mix it up! Use interesting upholstery fabric & hydes. Creating interesting upholstery is somewhat of a lost art. Or at least it was until High Point Market 2021. We saw unusual mixes of upholstery fabric placement, including leathers, hides, and textures. There...
Awesome Luxury Pool & Luxurious Backyard Ideas from Kips Bay Dallas Showhouse Melissa Gerstle's magical 'magari' garden concept evokes lavish glamour without feeling stuffy or untouchable. Backyard Patio Ideas Like its namesake, indicating a strong wish or desire,...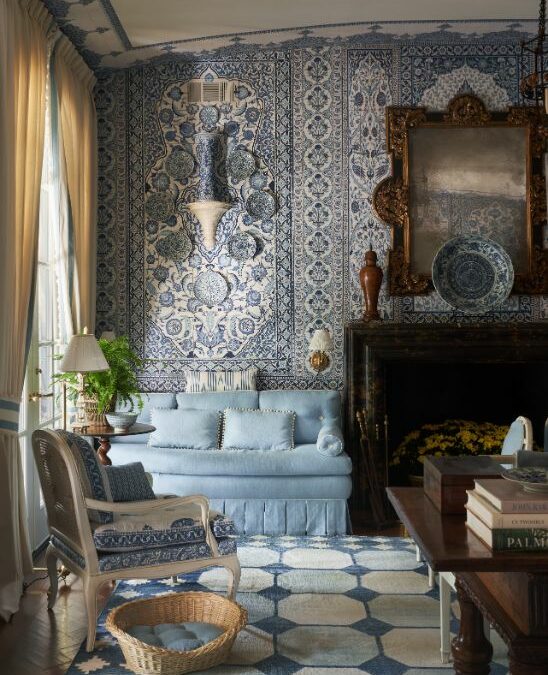 Kips Bay Classic Blue & White Luxurious Living Room Ideas by Mark Sikes Dubbed "Casa Fiorentina", the beautiful layered pattern blue & white formal living room in Kips Bay Dallas is simply stunning. Interior designer Mark D. Sikes envisioned a beautiful living...
Our Interior Design Projects & Home Renovations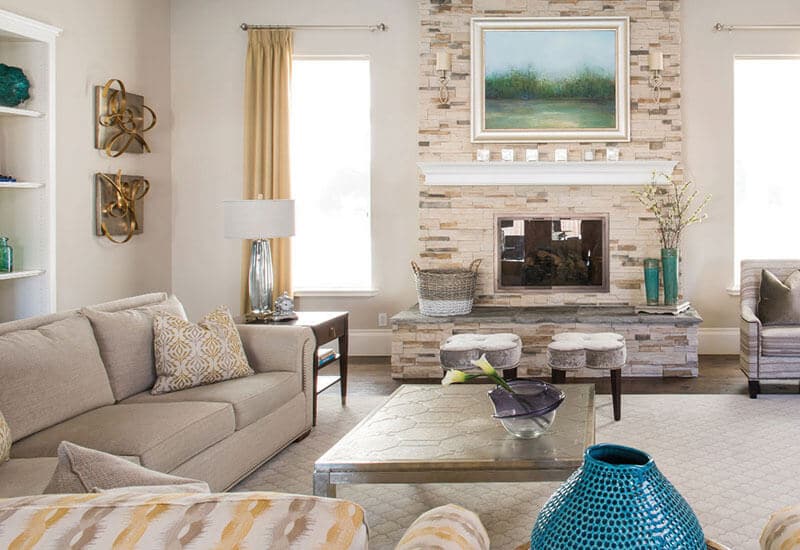 DESIGNING FOR THE SEXES – NATURAL HUES & BLUES MAY SAVE YOUR MARRIAGE TOO
Opposite may attract, but sometimes they clash. It's not uncommon for Dee Frazier's Dallas Interior designers to be asked to provide "design therapy" for couples.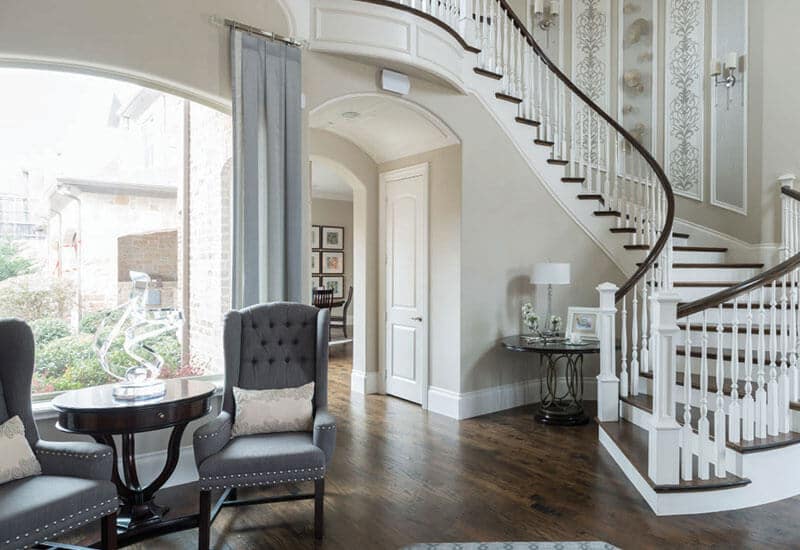 WAYS YOUR INTERIOR DESIGN CAN CREATE CALM SERENITY IN 2020
To further balance the homeowner's opposite tastes in color during a recent Dallas home renovation, Dee Frazier and her Dallas interior designers created an artistic foyer. Click to see the details and ideas for the foyer stair area.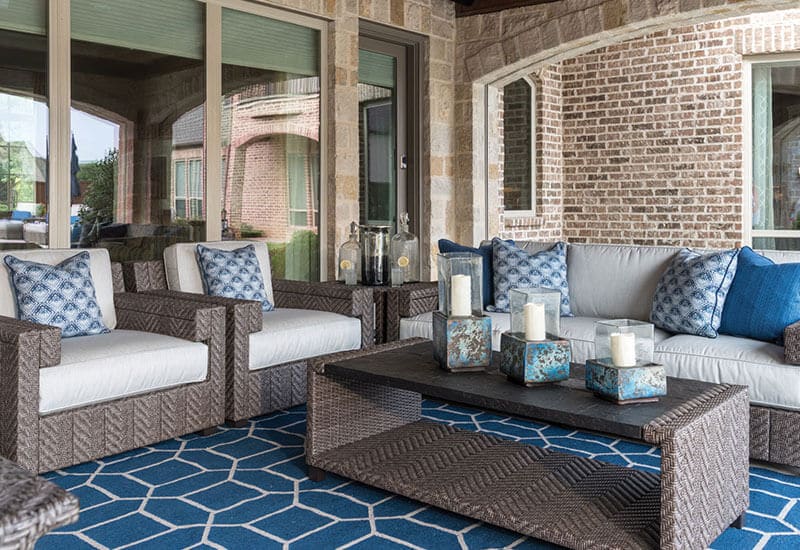 HOW TO TRANSFORM YOUR POOL DECK FOR SUMMER EVEN IN THE MIDST OF A PANDEMIC
Carrying the cool blues from this Dallas home renovation to the outside to the pool area was a natural fit. In the midst of a pandemic, creating a well-designed pool area and a beautiful garden is essential to your family's health.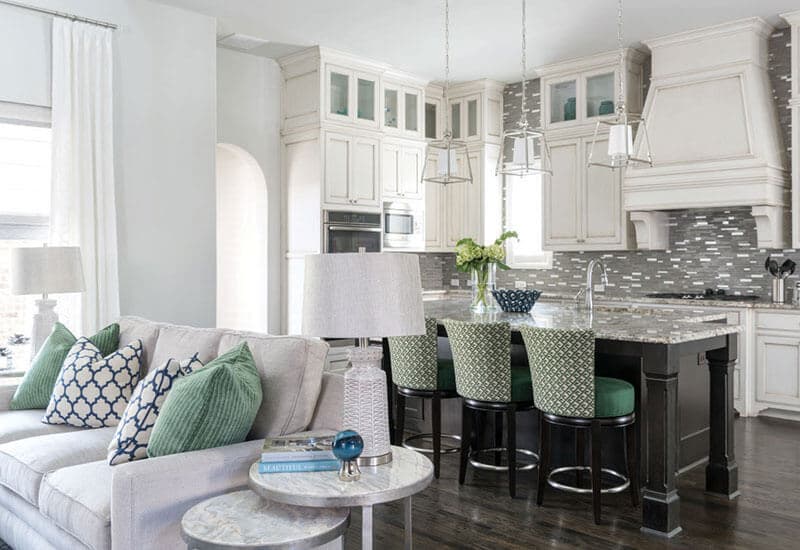 CALIFORNIA TO DALLAS, TX RELOCATION INTERIOR DESIGN STORY + DREAM ROOM WINNER
Whether it's a move across town or the country, home relocation services can be stressful. More people on Houzz and Home Advisor vote Dee Frazier & her Dallas Interior Designers to help alleviate the stressful relocation process. Click to learn how Dee & the Dallas Interior Designers helped a family move from California to Dallas, TX.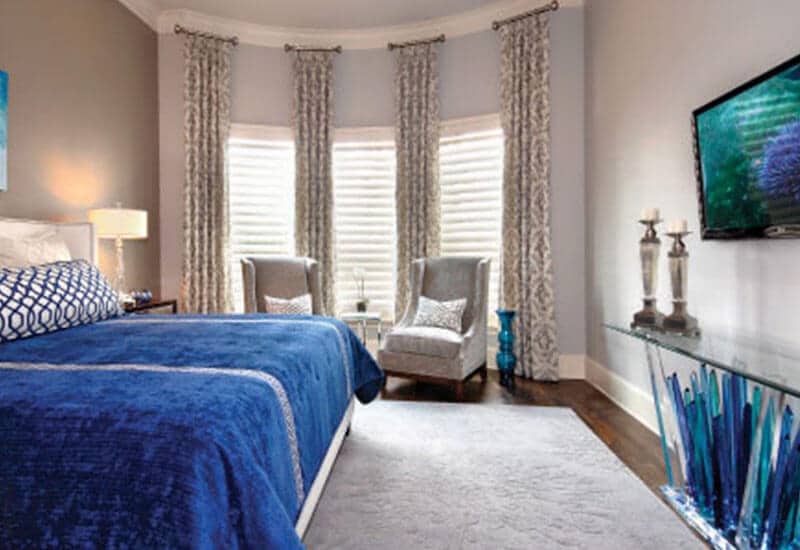 OCEAN DREAMING OF DEEP SEA DIVING IN THE CARIBBEAN VIA DALLAS, TX
When receiving the request from a daughter to help her recently widowed mother in her retirement home, Dee Frazier and her Dallas Interior Designers quickly discovered the mom's passion for scuba diving. Click to see the custom furniture, a hand-painted foyer that is Houzz famous, & the modern home interior design used in this Dallas, TX home.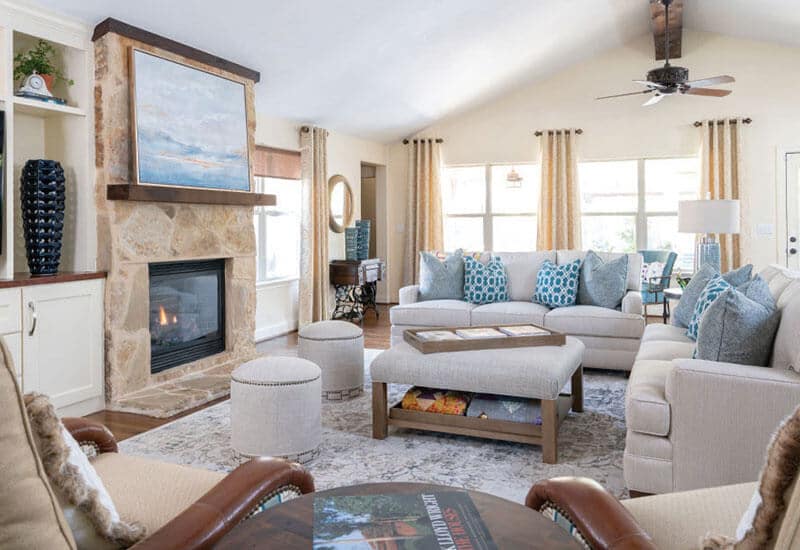 TRANSITION TO RETIREMENT | HOW TO DOWNSIZE INTO A RETIREMENT HOME
Some of my Dee Frazier and my interior designer's clients are retirees. We love taking a trip down memory lane to help transition retirees into their Dell Webb or other retirement properties in the Dallas Metro Area. From understanding privacy to determining where to place family heirlooms, our retiree clients love us, and we love them. Click to view a recent award-winning interior designer home in Dallas, TX retirement community.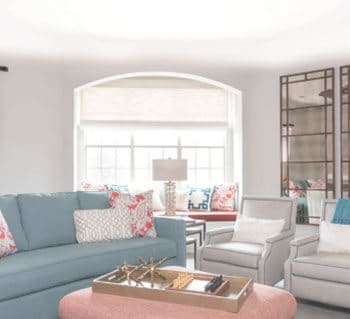 TEENAGE STRANGER THINGS GAME ROOM DREAM | HOW WE INCORPORATED STRANGER THINGS TO AN DALLAS INTERIOR DESIGNERS HOME RENOVATION
When Dee Frazier and the best interior designers in Dallas TX began this home renovation, the teenagers wanted it to be the "Stranger Things" style. The parents wanted beautifully transitional. See the interior design & home renovation plan and the after photos.
Dallas Interior Designers Homes by Me
My Interior Designer Story
FROM TARGET CORPORATE TO BEST INTERIOR DESIGNERS DALLAS TX  & INTERIOR DESIGN FIRM OWNER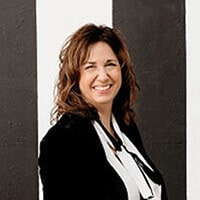 From CEOs to stay-at-home parents, frequent entertainers to absolute introverts,  you'll love my interior design inspiration blogs.
Hello! I'm Dee Frazier! For over 10 years I've designed for residential interior design clients and completed more luxury home renovations in Dallas TX than most designers complete in their career. Dee Frazier Interiors has creative ideas for every lifestyle and personality type.
My Dallas interior designer firm's innovations are as endless as the Texas plains, with each design tailored to the client's unique needs and aesthetic preferences. We create ideal environments that flow seamlessly with our client's lifestyles.  Our award-winning interior decorating & interior design home renovations & condo renovations are located throughout the Dallas metro area in Dallas proper, Plano, Frisco, Allen, Flourmond, Southlake, & more. 
In each of the interior design blogs here on D'KOR HOME, you'll find beautiful home design photos and details on our favorite home design projects along with updates on global design trends. 
Find me on most social media @DeeFrazierInteriors or follow the blog specifically @DKORHOME. If you need decorating assistance with anything from a single room to your entire home or condo in Dallas, Houston, or anywhere else in South Texas, we are happy to lend our Dallas interior design experts, a few pairs of renovation hands, and lots of Dallas interior design and construction experience. We treat you like family and your home as if it were our own. 
Dallas Interior Designers Homes by Me
Go Inside our favorite & BEST Interior DeSIgnERS DALLAS TX Projects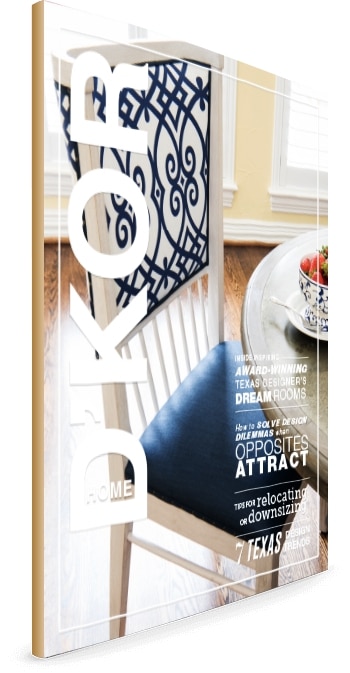 Flip Through Our Dallas Interior Design Magazine
Do you love home tours and showhouses as much as we do? If so, you're going to love D'KOR HOME – our very own magazine! Flip through the pages and let us know which house you like the best!
Dallas Interior Designers Inspiration
D'KOR HOME, DALLAS INTERIOR DESIGNERS