The loft at the inaugural Kips Bay Decorator Show House Dallas was a hidden space away from the rest of the home.
Dallas designers gathered to create an amazing home to raise money for Kips Bay Boys & Girls Club. The loft is definitely a space for the family's teens. Sherry Hayslip's goal was to design a contemporary place to get away and find peace from the chaos of our everyday lives.
The loft is a place to chat with friends, unwind, play games, enjoy an after-dinner drink, or sit and look at the clouds and let your mind wander. If true wealth is health and time, space isn't far behind, and this area is the perfect bonus to the house.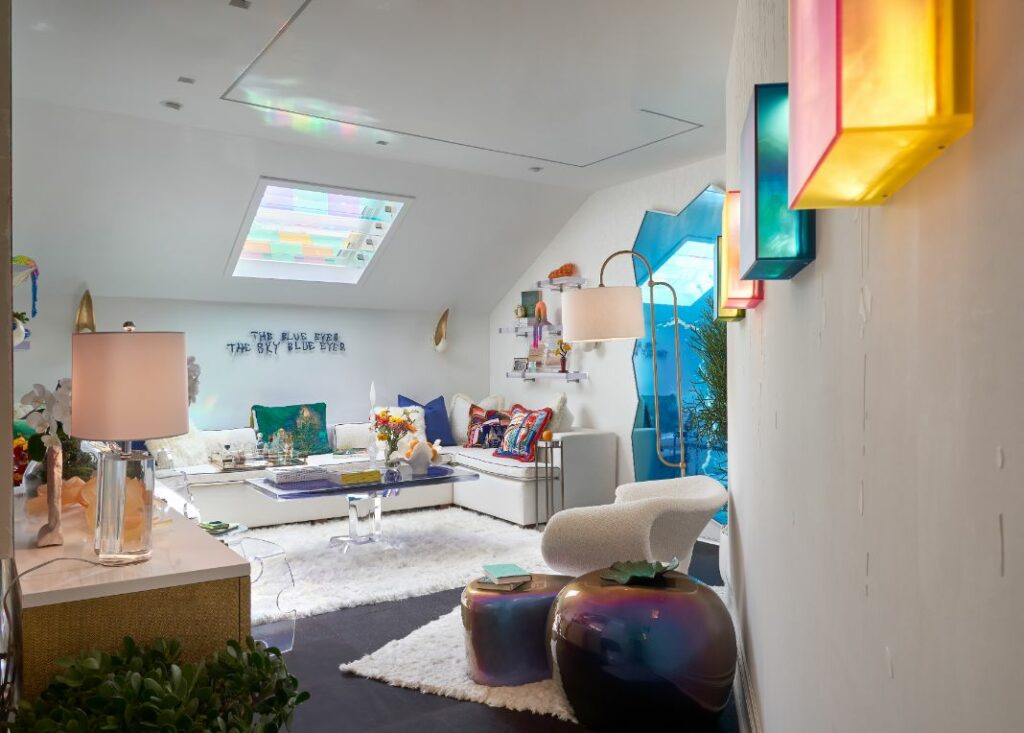 "When I first visited the loft, I was immediately drawn to the clouds as I gazed through the skylight. The room doesn't have windows, so it was like a single frame of the Texas sky – the centerpiece of the design. The submerged series of art boxes and the custom skylight art shine by Artist Carmen Menza." says Sherry Hayslip.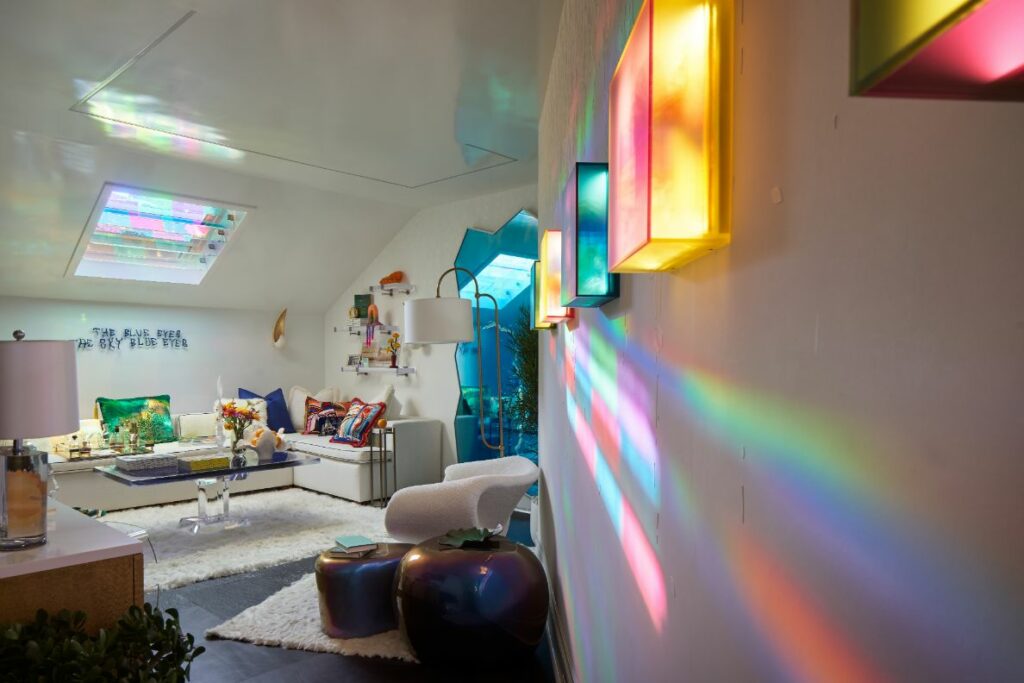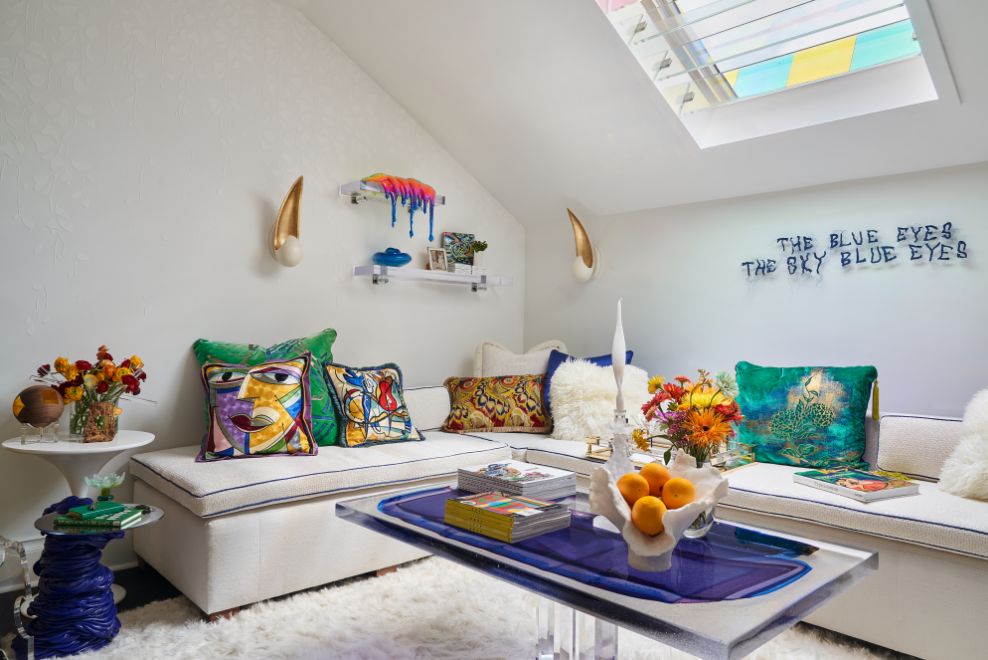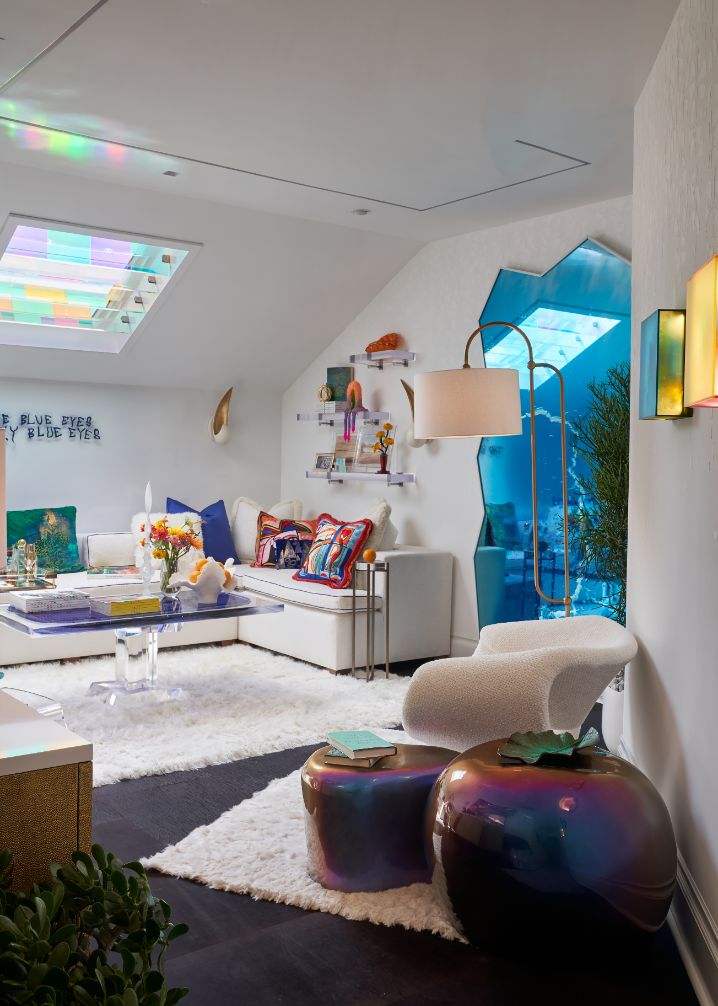 Other talented local artists' pieces are incorporated throughout the space as well – I'm passionate about supporting the Dallas art scene. Phillip Jefferies was gracious to provide a new wallpaper from its specialty collection.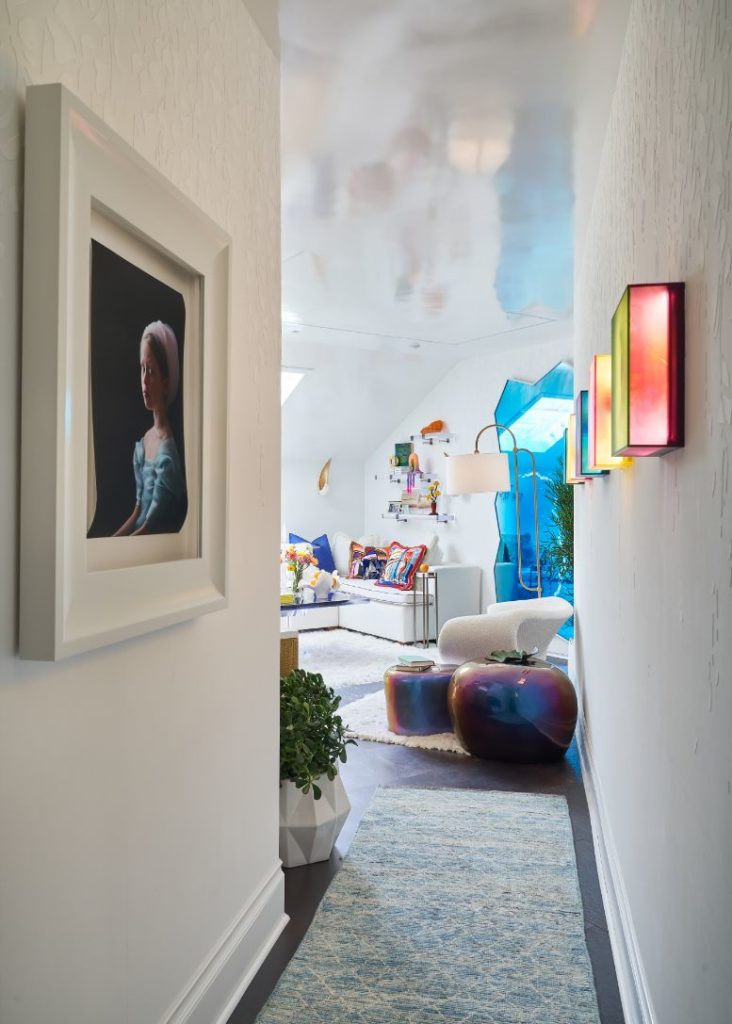 Many other generous vendors and sponsors partnered with Sherry Hayslip including Arteriors, Benjamin Moore, Cambria, Dan Lam, Edelman Leather, Garden Gate, Jeanne Sanders, Joan Winter, Kravet, Perennials, Phillip Jefferies, Rebecca Carter, Sabina Fay Braxton, Stallings Art Services, and The Rug Company.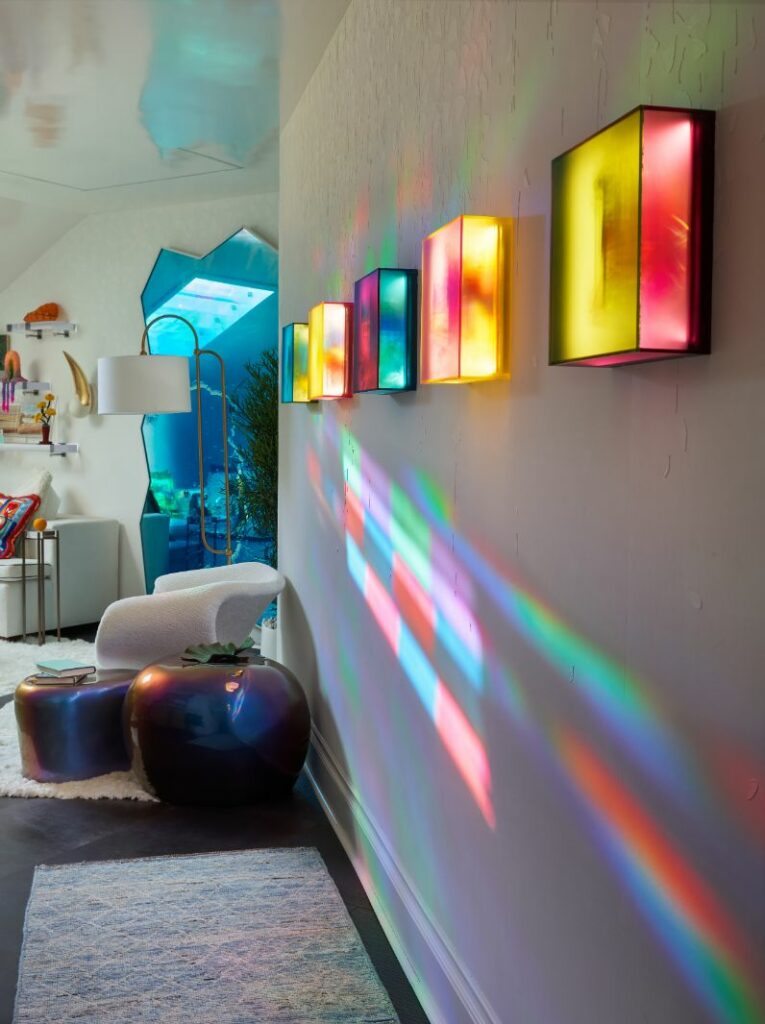 I hoped you enjoyed this beautiful backyard at Kips Bay Dallas.
Click here to see all of the Kips Bay Dallas Showhouse Photos & be inspired by my future interior design blogs by subscribing to my weekly interior design inspiration. Click here for a complimentary Dallas design magazine subscription. 
Here's to wishing you an amazing home design experience. Check out also interior designer blogs.
X~
Dee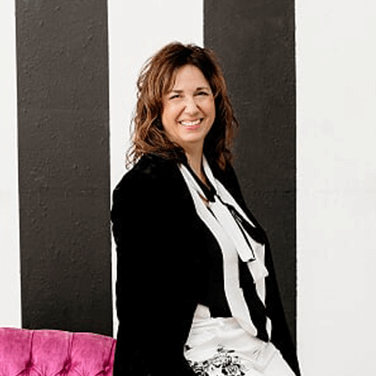 Chief D'KORator, Voted "Best of Houzz" for Dallas Interior Designers, Early Riser, Coffee Lover, Gardening Guru, Estate Sale Maven, Mover, Shaker, Wife, & Mom