Replicating & Relocating from California to Texas
Whether it's a move across town or across the country, relocating can be stressful. Austin interior designer, Dee Frazier of Dee Frazier Interiors helps alleviate that stress by communicating with clients via live video conferences, giving detailed presentations, and expediting the mailing of samples to ensure the cherished lifestyle a family is leaving is replicated or even improved upon in their current dream rooms.
While the phrase "man's best friend" is often applied to dogs, it's safe to say that furnishings, fabrics, and rugs don't have the same opinion of them. When a client with dogs and kids recently moved from California to Texas, Dee and the team included performance fabrics and highly durable surfaces in the design to ensure mom's stress was reduced. Knowing that materials from the Decorating Den Interiors LIVV Collection would be her ally in the neverending battle against table rings and pet paw scratches gave her tremendous peace of mind. So did her confidence that DFI would oversee the smallest of details like the alignment of granite and countertop seams. Check out my interior designer blogs.
"Consciously selecting textiles and surfaces to fit one's lifestyle is essential."
Lori Yusten, Senior Designer, Dee Frazier from Dee Frazier Interiors, Austin Interior Design Stud.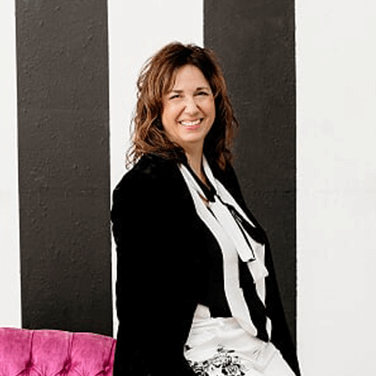 Chief D'KORator, Voted "Best of Houzz" for Dallas Interior Designers, Early Riser, Coffee Lover, Gardening Guru, Estate Sale Maven, Mover, Shaker, Wife, & Mom