Dallas Designers & Dallas Interior Design Firms, We're Here For You…
Dear Dallas Designers, Interior Designers From Afar or Stranded Home Remodeling Home Owners: 
There are a lot of great interior designers throughout the United States and globally. We realize how hard it is for you to catch a flight, find childcare for your children, and to make it to your interior design projects on time. As award-winning Dallas designers, we want to help you.
When my Dallas interior design studio receives a call from someone let down my other Dallas Interior Design Firms, I'm saddened. Some Dallas designers would be happy to have the business. I am. I'm grateful, especially in the midst of a pandemic. Others are stranded and not able to fulfill business and family obligations.
Many Dallas Interior Design Firms are going out of business. Some are leaving customers hanging. All while customers are hanging in limbo wondering whether or not they will receive their home furnishings or services or if their home remodeling project will be finished. Will their dream bathroom remodel or kitchen remodel be completed this year?
With my years as a trained graphic designer and with over 20 years helping others excel at Target, I am looking forward to using both my design & project management business knowledge to help other designers and interior design firms in America keep moving. Yes, even my competition, even my fellow Dallas Interior Design Firms.
What We Are Doing To Help Other Dallas Interior Design Firms
I am fortunate to have a Senior Interior Designer, Lori Yusten and a remarkable staff who are all working from home at the moment. In the process, we are preparing installations for designers nationally and globally who can't fly to Dallas. While times are tough for everyone, we see this as.a little way we can help fellow interior designers.
Here's how we are working during COV-19 and moving forward:
1. Sign an NDA & Non-Compete.
If you're a homeowner who's been stranded by a contractor, don't worry…this Step 1, does not really apply to you.
Together with other national interior design firms, our Dallas Interior Design Firms sign an NDA with other design firms. The NDA is a non-disclosure agreement that ensures we will not speak of this arrangement with the homeowners. Technically we are white labeling ourselves to help fellow designers. The non-compete affiliation clause is added for two purposes.
First, so that other design firms understand that we are not trying to steal their clients. As designers we work really hard for clients so taking them from each other is simply not cool.
Secondly, we have an affiliation clause which states if a client asks for more work, we get to fulfill that project too; this is only fair because our project management and seamless installation services are often the reason clients move forward with more work.
After reading this post, other Dallas interior design firms will most likely follow suit, however, we are confident that our services excel far above those of others. Our team is large and our contractors are simply the best. Hence the reason, our Dallas Interior Design Firm Dee Frazier Interiors is consistently Voted Best of Houzz for Design & Service.
2. Conduct Skype Meetings With Our Dallas Interior Design Firms.
Via a Skype or Hangouts call, we meet with other design teams to obtain the full scope of their projects and where they are in the process. We determine how to best help them fulfill orders and project manage the entire interior design installation.Some designers have not been able to start on projects they've committed to, it's okay. We'll work with you to "white label" aka. be your "Dallas Interior Design Firms". Designers, you are still in the driver's seat. We are temporarily lending our well bodies and design expertise if needed for your projects.Just for the fun of it, here are a few photos of our Dallas designers & residential interior designers 'social distancing' and working remotely…
Dallas Designers On Calls With Clients & Other Interior Designers Across The United States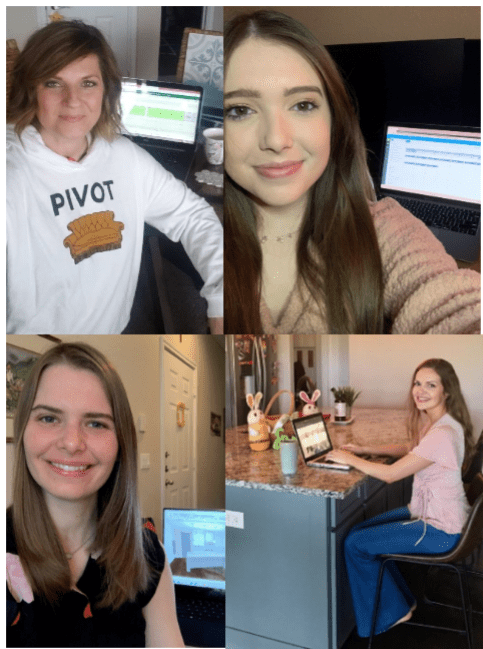 3. Fulfill the Interior Design Project Scope.
Without hesitation, we have begun doing everything necessary to help other interior designers get their jobs completed on time. Here are just a few of the ways we've helped other boutique interior design firms:
4. Site Visits & Meetings.
We have made numerous site visits to take measurements and either Messenger, FaceTime or WhatsApp, designers while we're there.
5. Create White Label Interior Design Plans.
For designers taking care of sick family members or with children at home, we've drafted house plans in CAD and other formats with their emailed changes.
6. Home Decor & Window Treatment Installations
From Home Furnishings and accessories to Home Remodeling, we've installed custom cabinets and accessories down to the last detail – all via FaceTime or other video conferencing so the designer is involved in the entire process. Check out Home Design Trends 2020
7. Home Remodeling Project Management Services.
A couple of interior designers have contractors that are not able to complete a home remodeling project. Our contractors are lending a helping hand.
How can our Dallas Interior Design Firms and Dallas Designers in four Dallas Metro locations help you during these trying times? Click. here.
Drop us a line to let us know. We are here for you.
Thanks so much for reading! Are you on social media? If so, follow me and my interior designers and interior decorators on Instagram, Facebook, Pinterest, Twitter, or Linkedin. You won't believe some of the fun stuff that goes behind the scenes of our residential interior design projects. 
X-
Dee & your Dallas Designers
P.S. Click here to tour 20+ Amazing Plano, Frisco, Allen & Dallas, TX Interior Design Projects
P.S.S. View our latest issue of D'KOR HOME design magazine. 
P.S.S.S. In case you're wondering….the feature image of the bedroom project used on this post is from a recent master bedroom & master bathroom remodel that was featured in Luxe Magazine, Dallas, TX issue.
P.S. Ready for a home renovation or home remodel? Book a complimentary appointment with our Luxury Dallas Interior Designers or Kitchen Contractors.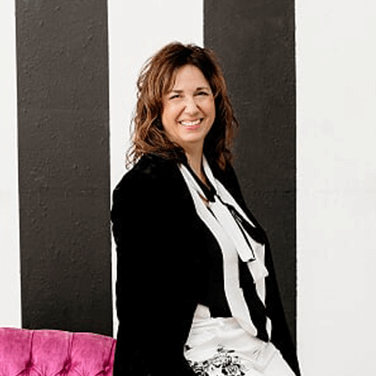 Chief D'KORator, Voted "Best of Houzz" for Dallas Interior Designers, Early Riser, Coffee Lover, Gardening Guru, Estate Sale Maven, Mover, Shaker, Wife, & Mom