While in the midst of a worldwide pandemic because of Coronavirus, let's make the best of the situation. Easter is around the corner! In case you're already losing track of time, Easter 2020 is Sunday, April 12th. Last night, I was gathering Easter home decor & decorating ideas including Easter brunch or lunch table centerpiece ideas for my family.
Pinterest came to the rescue so I've rounded up all of the best and most beautiful ideas I found. I hope they come in handy for you too!
You are going to LOVE #47! See if you agree that it's one of the cutest things I've ever seen!
Scroll through this blog post to find my favor
     1. Super Creative DIY Easter Foods
     2. Phenomenal Easter Home Decor Ideas
     3. Easter Centerpiece Ideas
     4. Spring & Easter Wreath Ideas For Your Front Door
To make your life easier, as you scroll through, please click each image to be taken directly to the recipe or how-to.
1. Super Simple Easter Vegetable Trays
Sorella Collective on Instagram created this beautiful simplistic vegetable tray. Selecting fruits and vegetables such as cucumbers, cauliflower, radishes, orange tomatoes, and snap peas along with keeping some leafy greens give the tray a sense of Easter.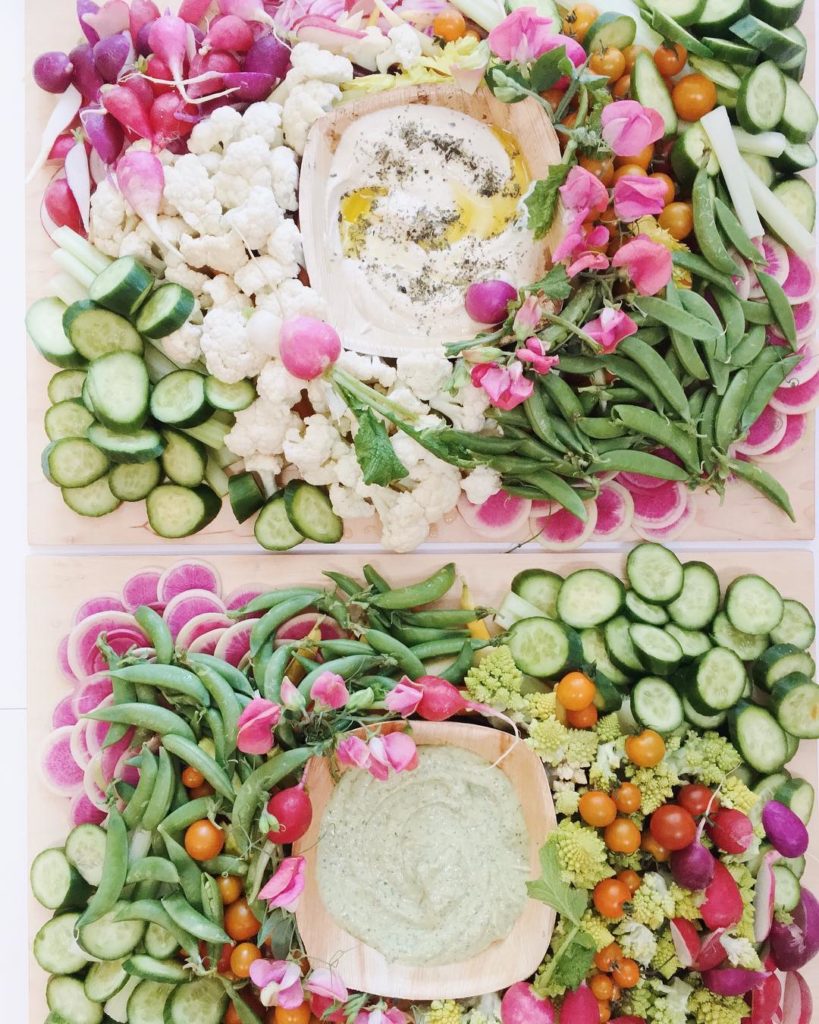 2. Make Bunny Rolls With Your Kids
Skip to my Lou made me smile when I saw her creative idea to make your Easter brunch, lunch or dinner extra special. Plus the kids will smile. I have not tried them yet, but she says, "they are great with just a pat of melted butter, yum! Or if you're looking for more casual Easter dinner ideas, slice these little bunny bread rolls open for the cutest sandwiches ever!"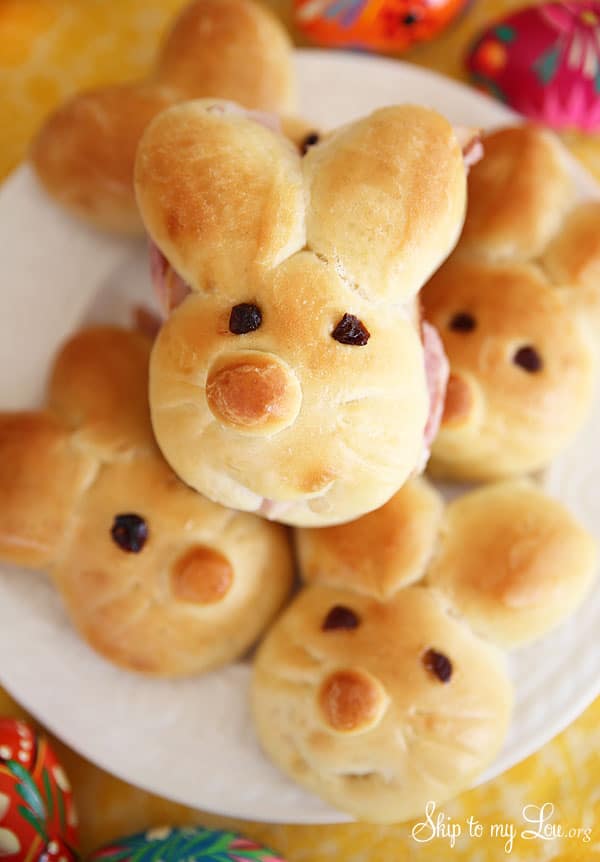 3. Decorate a Spring Butterfly & Rose Cake
There's no way I can replicate this beautiful cake by Julia Kedyarvara. I thought it might inspire you to put your artistic skills to use in painting fondant icing to create an Easter cake masterpiece. After all, most of us have nothing but time in our homes so why not order in or try making fondant icing and having a little fun.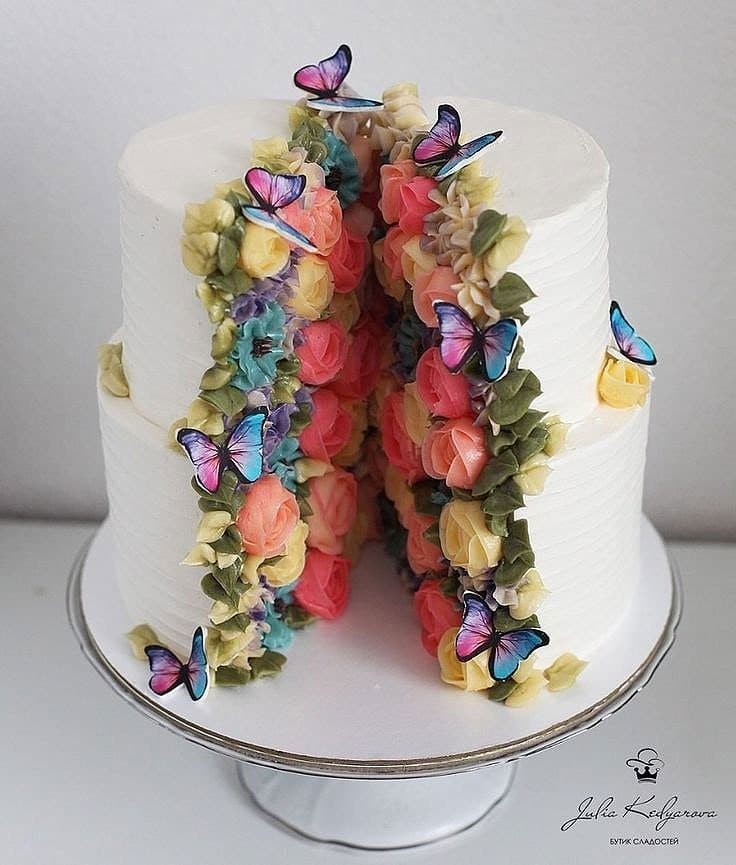 4. Use Cookie Cutters To Be Creative. | Alice In Wonderland Easter Card Cookies.
With almost any kind of sugar cookie or butter cookie dough, go on Amazon and order some cookie cutters and food die. Have a blast making Easter cookies with the kiddos.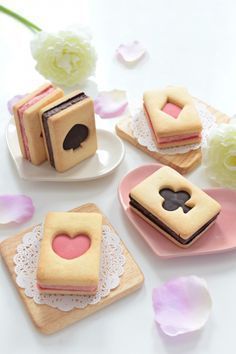 5. Easter Chicks Deviled Eggs
Cincy Shopper created these super cute Easter Chicks Deviled Eggs. Cincy says, "they are so simple to make and look so darn cute! Whip them up quite quickly for your Easter dinner side dish or appetizer."  Click the image to see how she made these.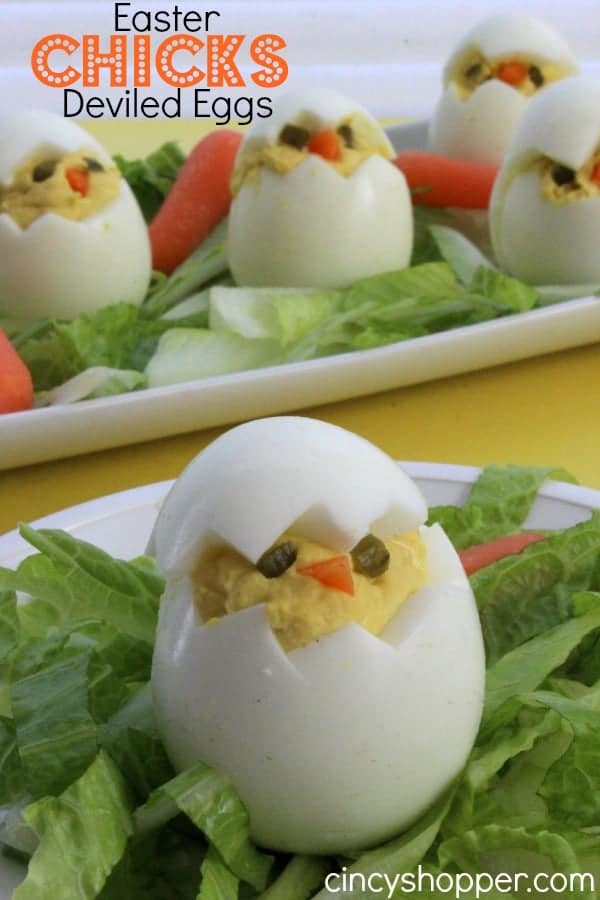 6. Peep Fruit Sticks | Easter Snack Ideas
Sometimes it's hard to slow kids down long enough to eat between Easter games and activities. Here is a cool way to create a healthy, easy to grab Easter snack. Thank you Amee's Savory Dish for the beautiful idea.
7. Add Easter Eggs & Decor With Everyday Table Linens & Dinnerware
If you read my Christmas table centerpiece and Christmas decor blog posts, you know how much I love incorporating holiday decor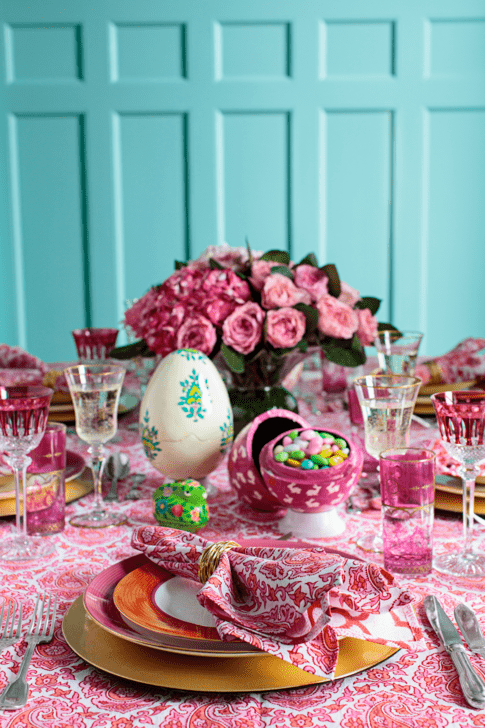 8. Make Easter Bunny Napkin Rings.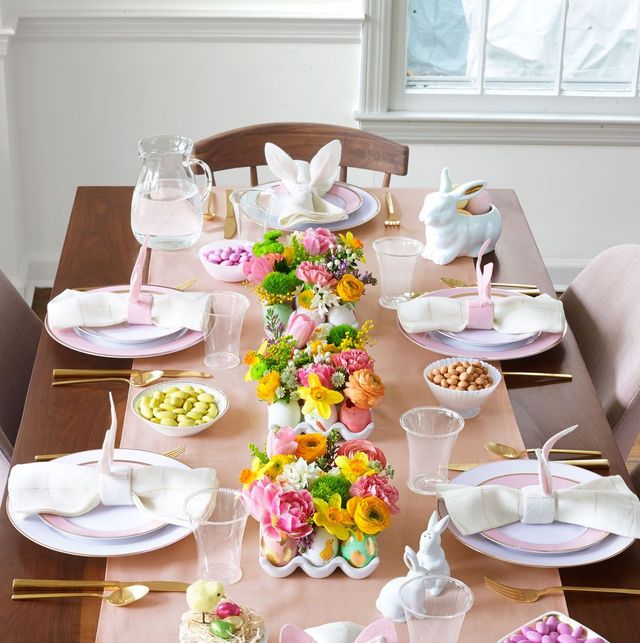 10. Use Real Carrots With Yellow & White Daisies In A Plain Glass Vase For a Conversational Easter Brunch Centerpiece.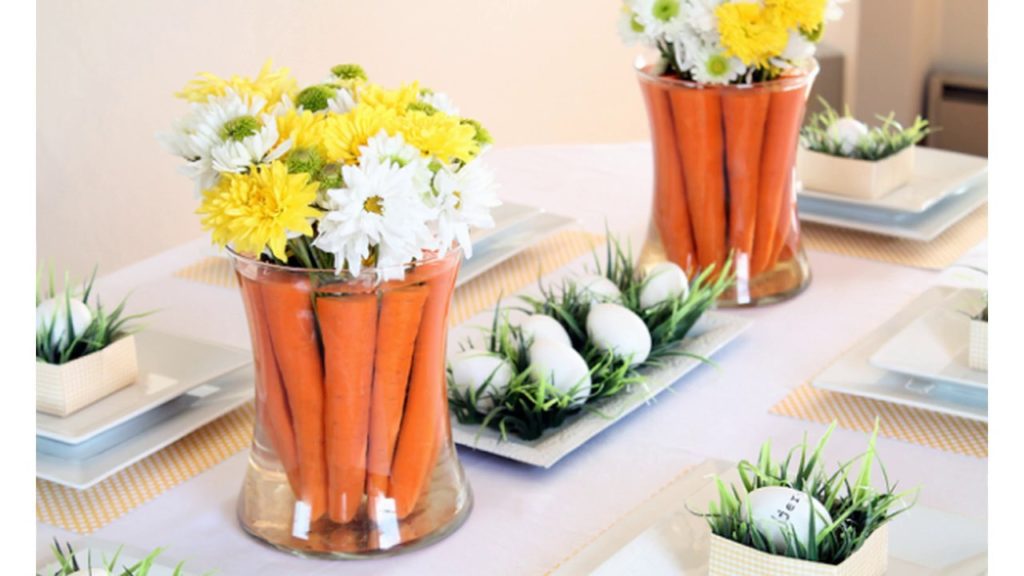 11. Write a name on an egg at each place setting.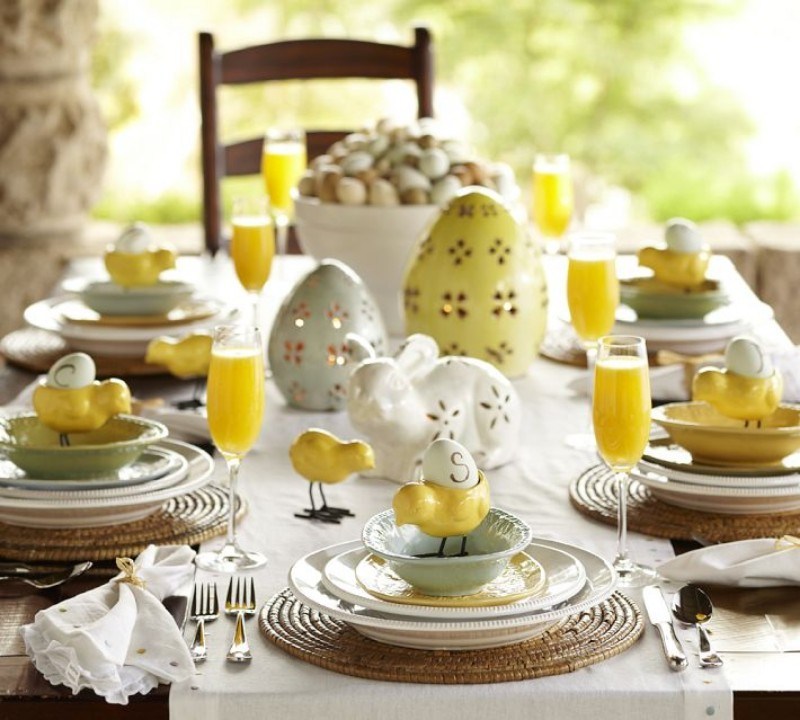 12. Top off cupcakes to decorate Easter cupcakes.
Prima Co. in the UK says these cute Easter bunny cupcakes in decorative paper cupcake holders take approximately 65 minutes to bake and decorate twelve. "As far as Easter cupcake ideas go, these adorable lemon cakes topped with delicious buttercream, chocolate bunnies, and mini eggs are perfect," says Prima Co. Click the link for her recipe but please keep in mind that UK ingredients are different that ingredients in Europe so please use a US recipe for your cake, otherwise it could go flat!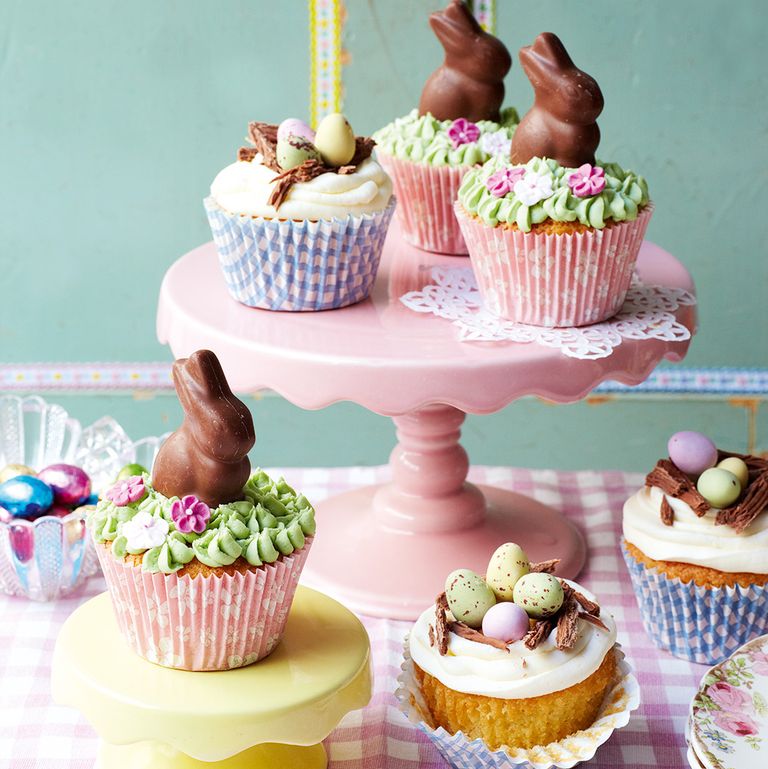 13. Add basket textures & beautiful Easter brunch dessert plates. |
Using these awesome basketweave chargers mixed with solid dinnerware with inexpensive dessert plates say "Easter". Yet…there is very little "Easter" decor on the table. The basic potted white tulips mixed with textures and bunnies make a BIG statement for such easy changes. Thank you for the lovely suggestions Home With Holliday.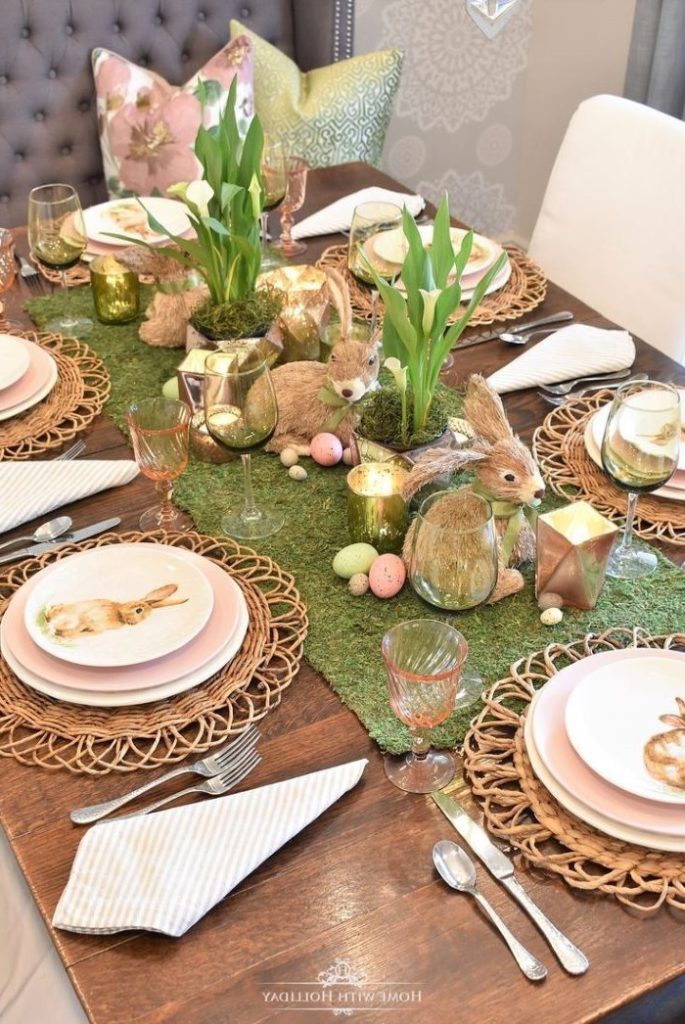 14. Italian style Easter egg rolls – make the perfect asset to Easter Brunch.
Pennies on a Platter says, "Italian Easter Bread is a soft sweet bread with an Easter egg baked in the middle and topped with sprinkles. This simple braided bread recipe includes easy step-by-step photos and a video. Your guests will be impressed and enjoy having their own edible Easter nests!" Click on the photo to get her recipe.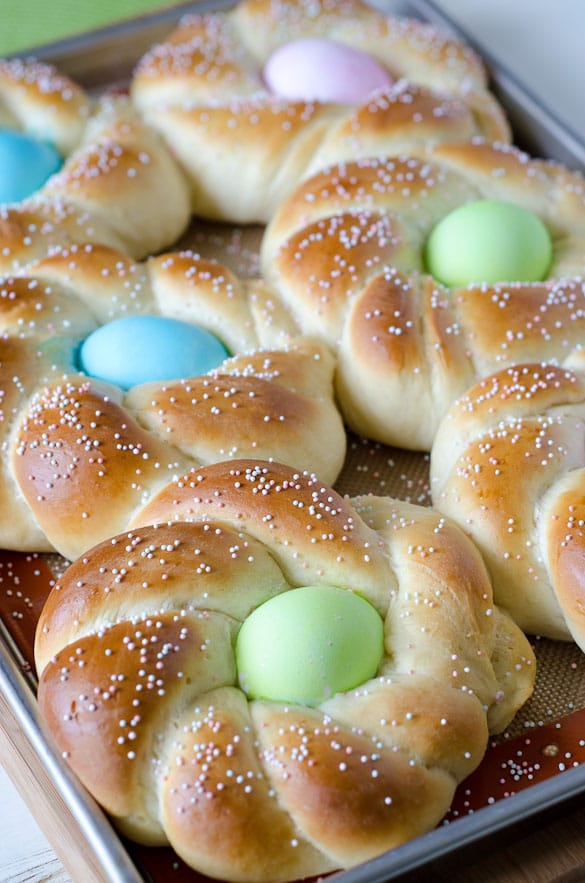 15. Make an eggstra cool fruit pizza. | Easter Egg Shaped Pizza
Sugar Hero is helping us all add an eggstra dose of healthy sugar combined with a little sugar cookie crust with her Easter Egg Fruit Pizza. Perfect to serve it for breakfast, brunch, or as a light dessert. The combination of fresh fruit, strawberry cream cheese frosting, and sugar cookie crust is refreshing and delicious!

16. The grown-up Easter egg hunt party tray.
Add anything your heart desires with a tray like this. From pretzels, cheeses, olives, nuts and fruits. Just don't forget the leafy green carrots and easter egg chocolates surrounded with rosemary – those make the entire tray "Eastery".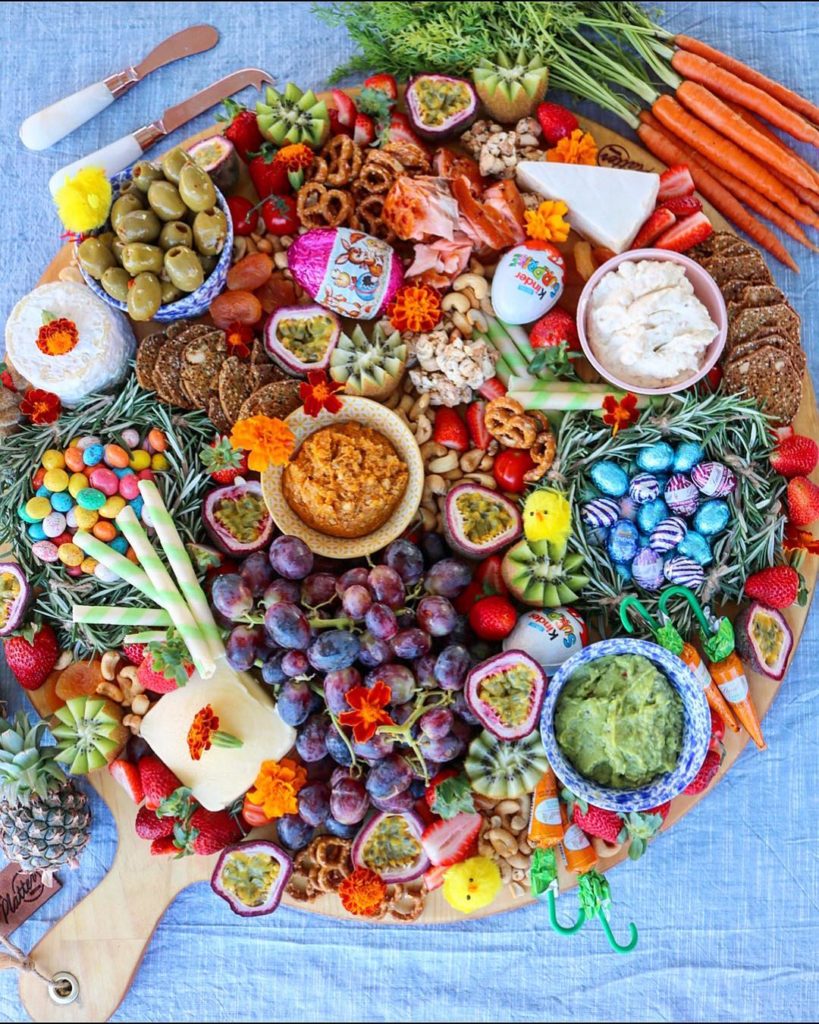 17. Create a tulip carrot door wreath.
Thanks to The Cottage Market, I bring you one of the most creative Easter decorating ideas wreath ideas I've seen to date. Click on the photo to learn how to make your own.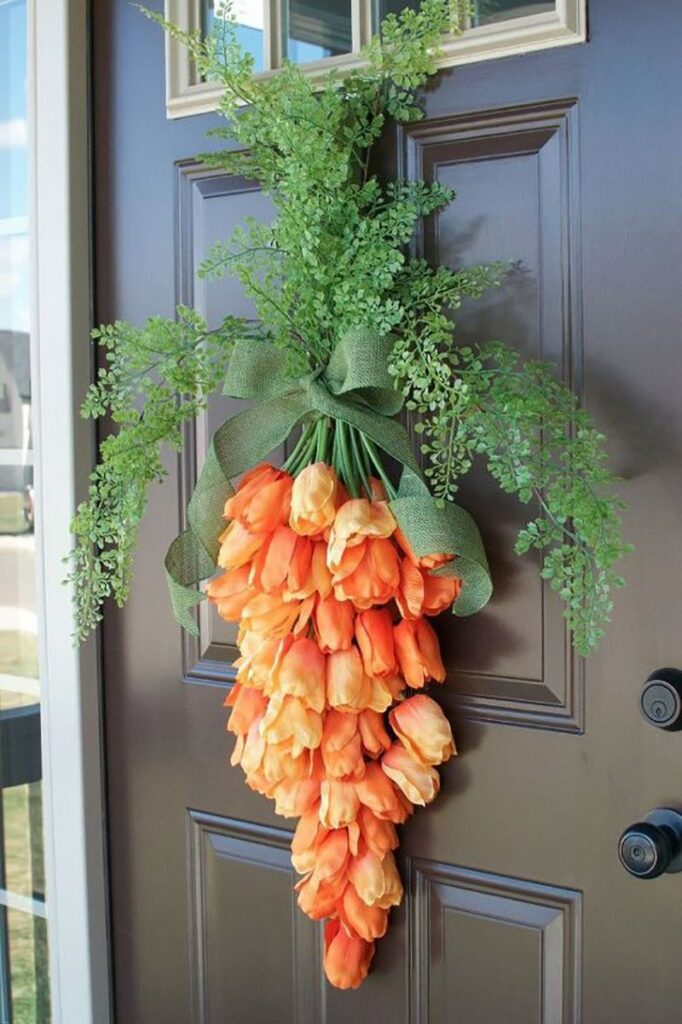 18. Highlight your everyday decor that could be "Eastery".
Thank you for the beautiful cloche suggestion Agils Home!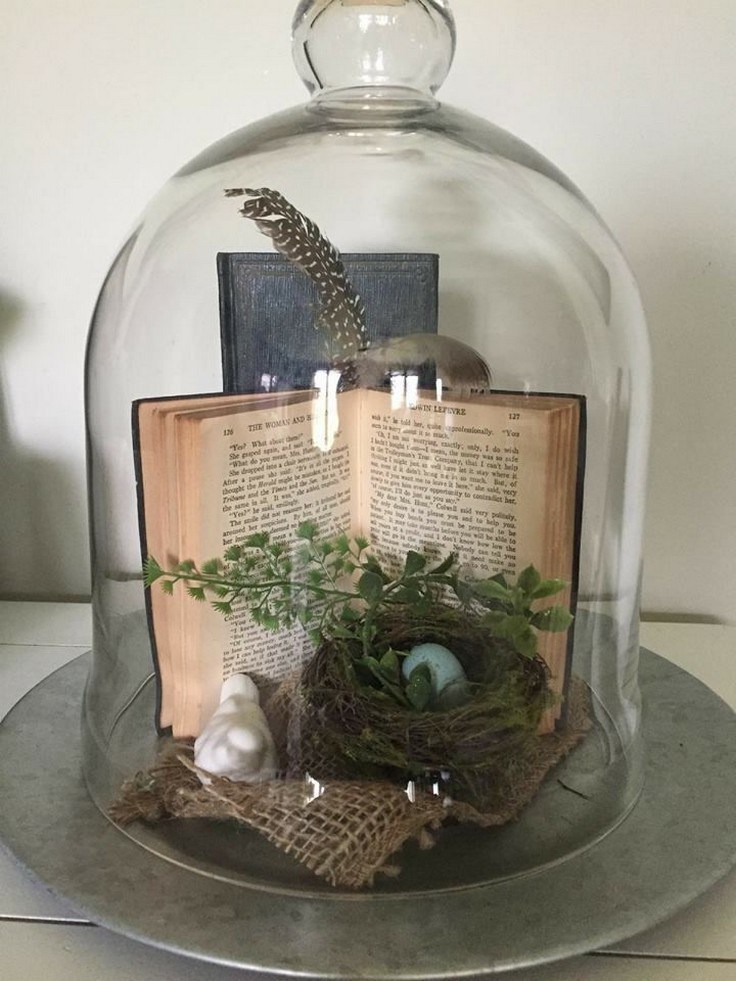 19. Use colorful fruits or Easter eggs as bases in clear vases with fresh flowers.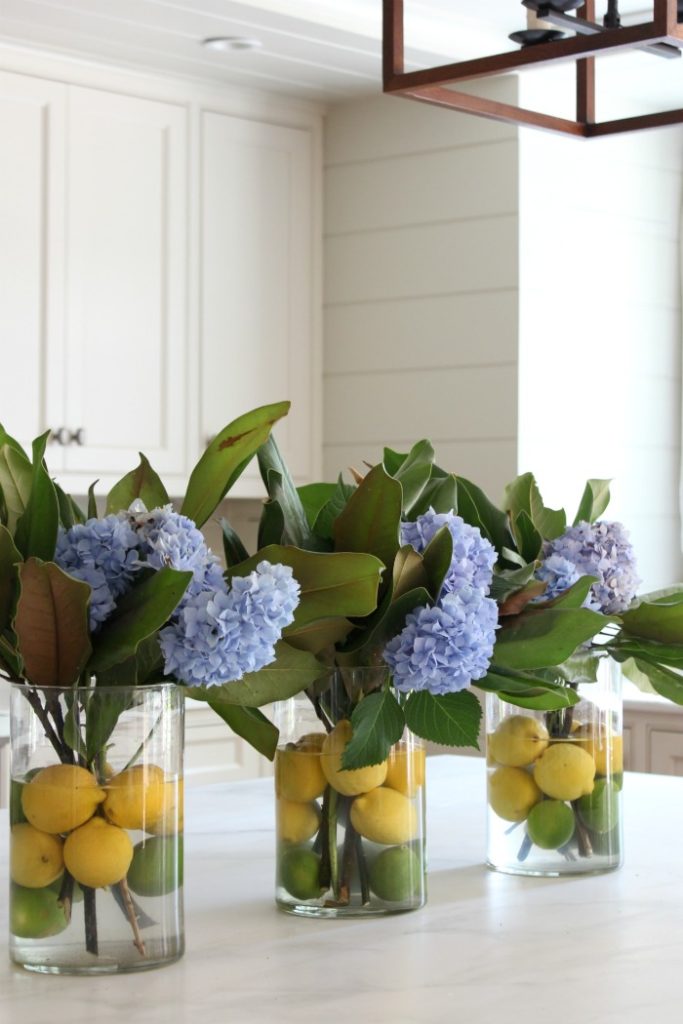 20. Easter Bunny Pancakes
With a little luck on the right size pancake circles and a few cutting techniques, DIY Candy's super cool Easter Bunny Pancakes can put a smile on your kid's faces. Click here to learn How To Make Easter Bunny Pancakes.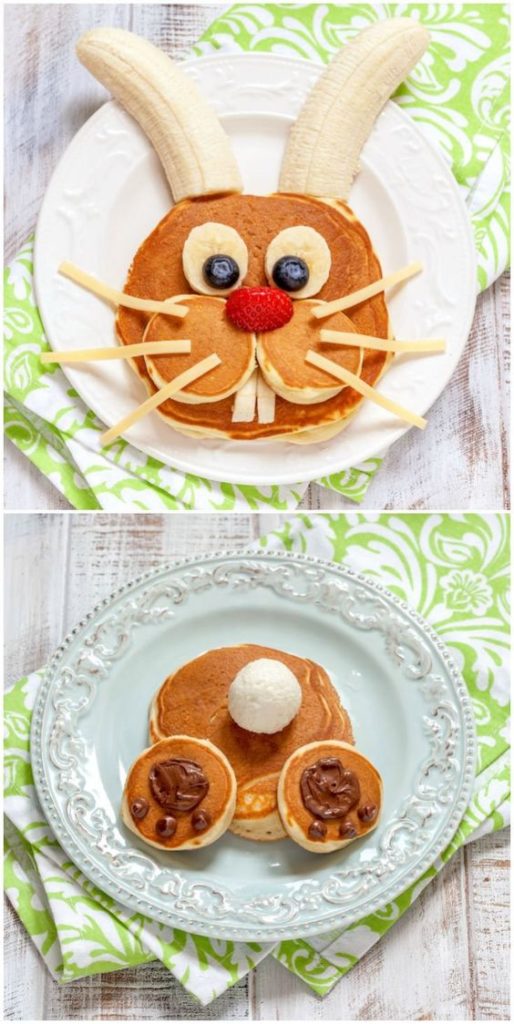 21. Use cookie cutters & candy to create beautiful Easter platters.
Sugar & Charm's beautiful cookie & candy tray could be a fun project with the kiddos. Grab a couple of Easter shaped cookie cutters and have a little fun decorating cookies with the kids.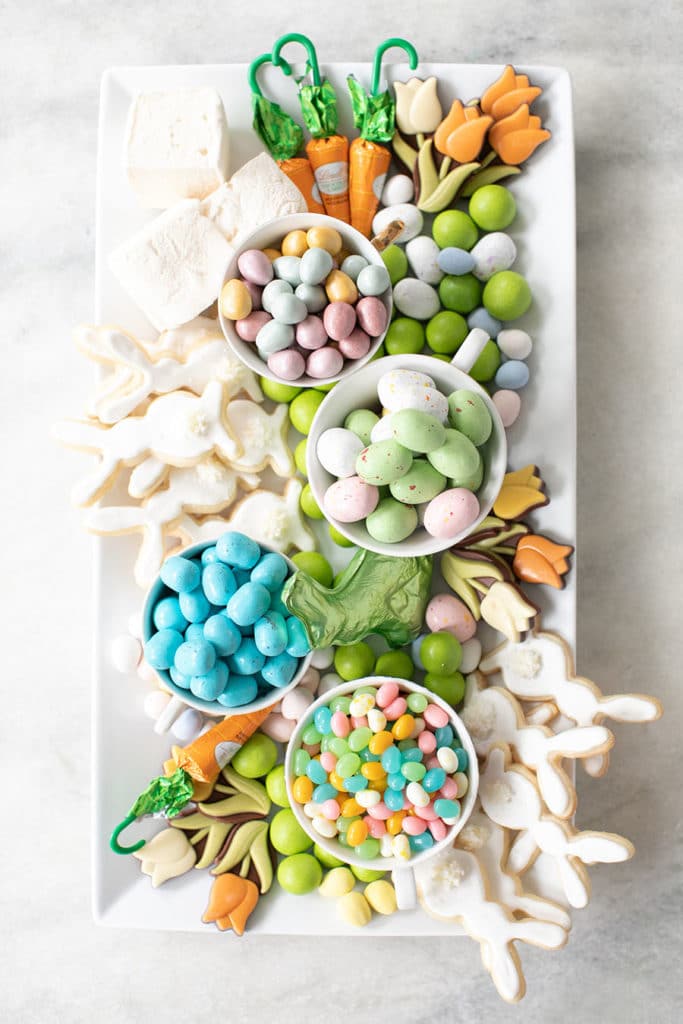 22. Organic Tulip Arrangement.
Take a pot of tulips, and put them in a large glass vase. Surround the tulip's pot with organic white and brown eggs.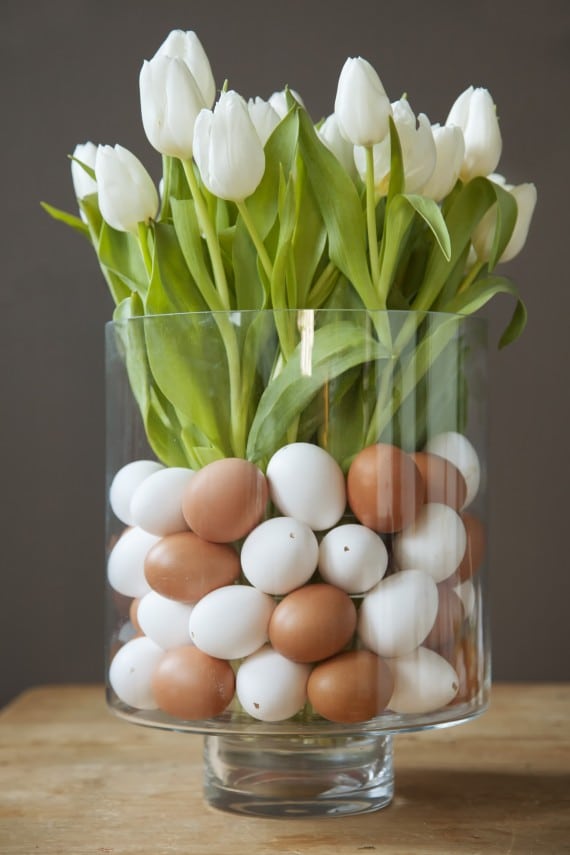 23. Bird's Nest Inspired Easter Brunch Table.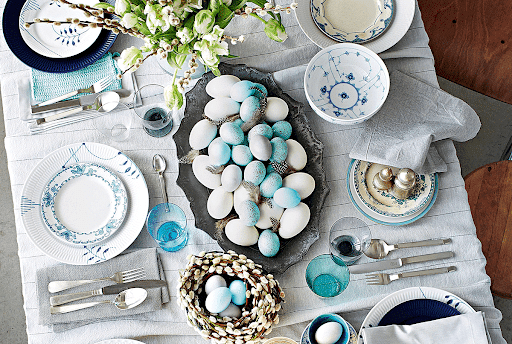 24. Easter Candy Centerpiece Idea.
Like the tulip idea above, surround a second glass vase with candy or eggs.

25. Use colorful table linens.
26. Colorful Easter Egg Floral Centerpiece Idea.

27. Gardening Easter Brunch Ideas.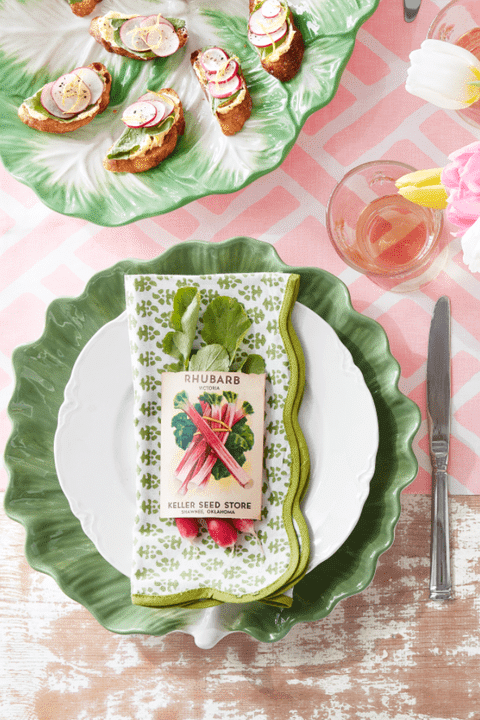 28. Blue & White Gardening Easter Home Decor Ideas.
If you saw my personal kitchen interior design, you'll know why I love this table so much.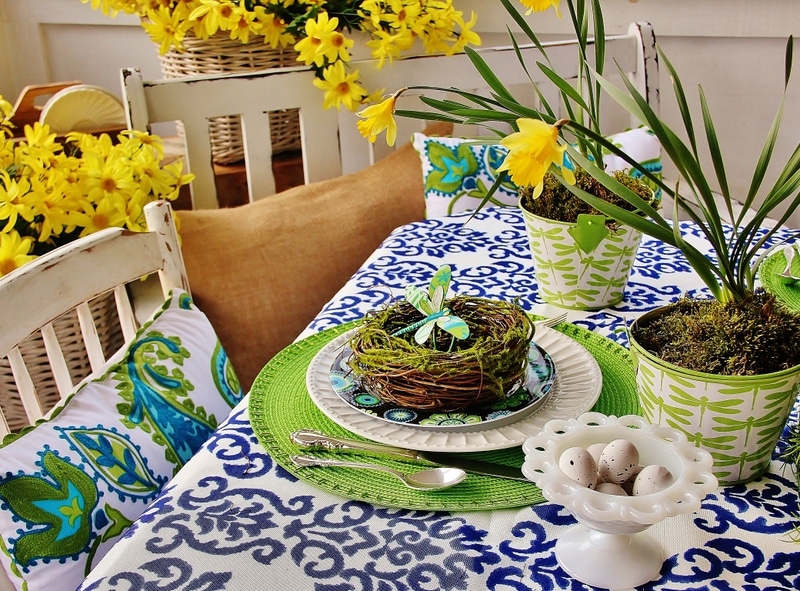 29. Gardening Easter Brunch Ideas Using Milk Glass.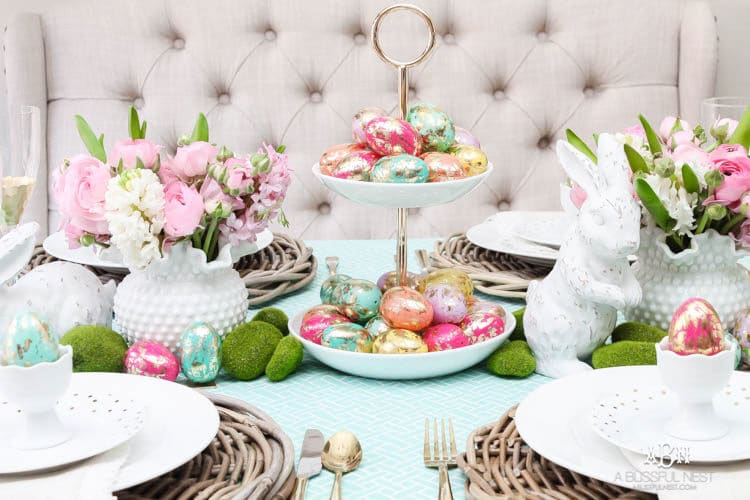 31. Cabbage Gardening Easter Brunch Ideas With Yellow Accents.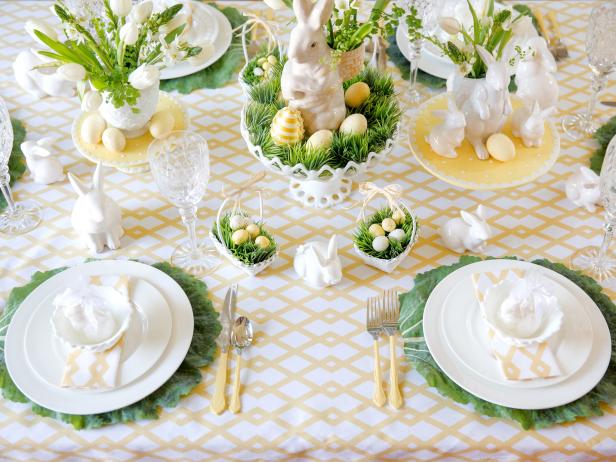 32. One Hour Easter Dinner Idea.
Chelsea Messy Apron says, "An ENTIRE Easter Dinner made in under an hour! Two sheet pans hold all the food that is baked at the same time!! This Sheet Pan Easter Dinner consists of: roasted Parmesan asparagus, honey-butter roasted carrots, pineapple brown sugar ham, cheesy au gratin potatoes, and a toasted baguette." I can't wait to try this Chelsea!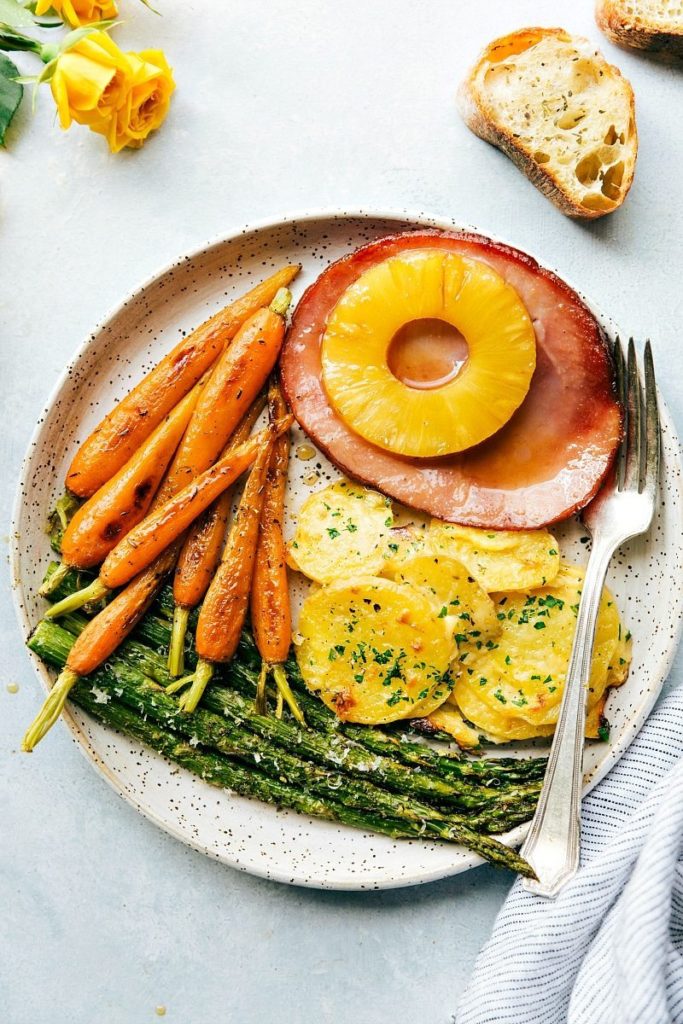 33. Shabby Chic Easter Centerpiece & Easter Brunch Ideas.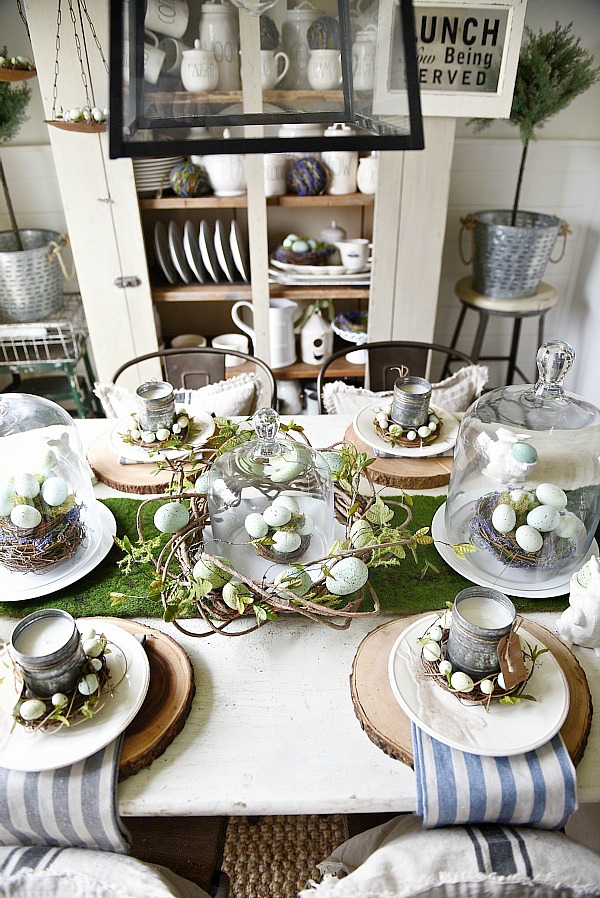 34. Shabby Chic Easter Home Decor & Table Centerpiece Ideas.
This Bunny Cut-Up Cake idea by Homan at Home is such a great idea. It takes one cake mix, two round cake pans, a little cutting, and the result is an adorable bunny!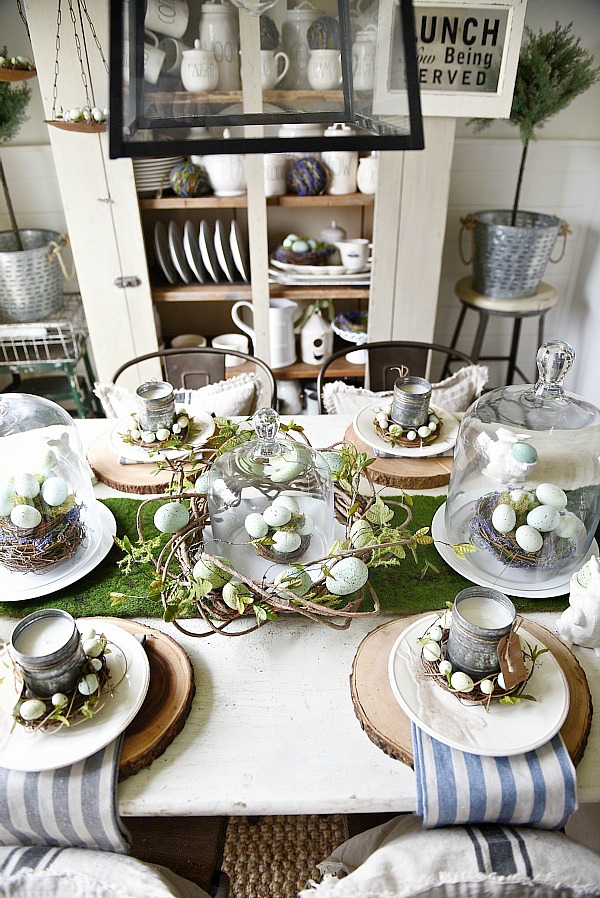 35. Green & Pink Easter Centerpiece & Easter Brunch Ideas.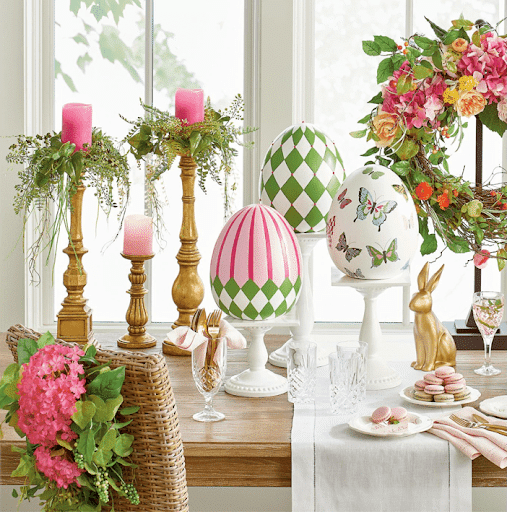 36. Artificial Grass Green & Pink Easter Centerpiece & Easter Brunch Ideas.
Natalie from Notey says, "Thanksgiving may be all about the turkey, but when it comes to Easter brunch we must admit that is not all about the food. It is more about the colorful and festive." I agree with you Natalie! Beautiful idea! Thank you for sharing.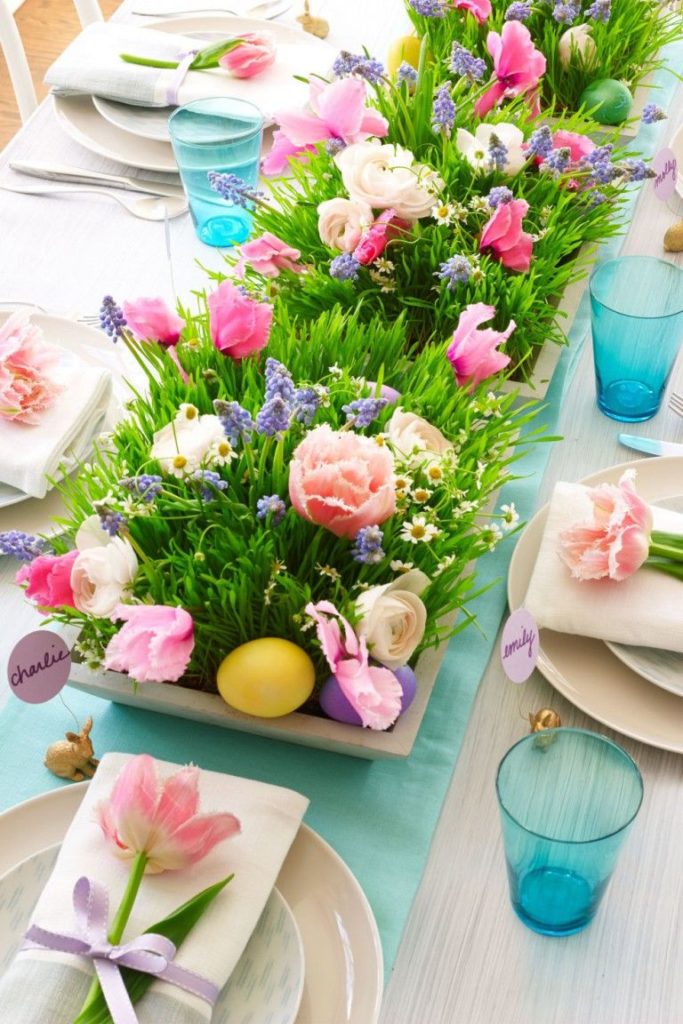 37. Little Chic Easter Bunny Rolls.
Click here to learn how this German blogger made these adorable Easter chic rolls.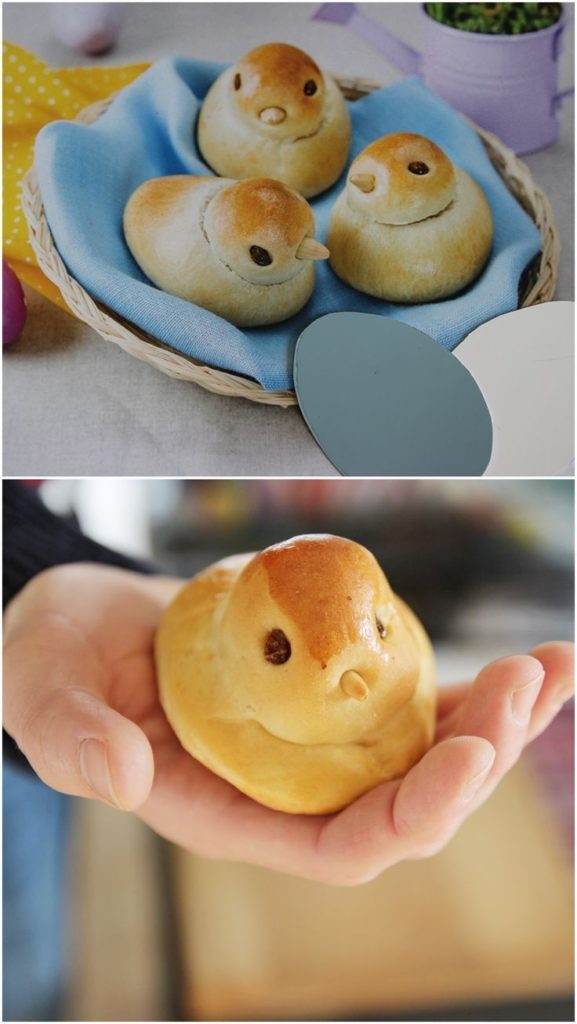 38. Use cookie cutters to cut shapes into fruit.
Click here to see how German blogger Archzine cuts Easter fruit trays.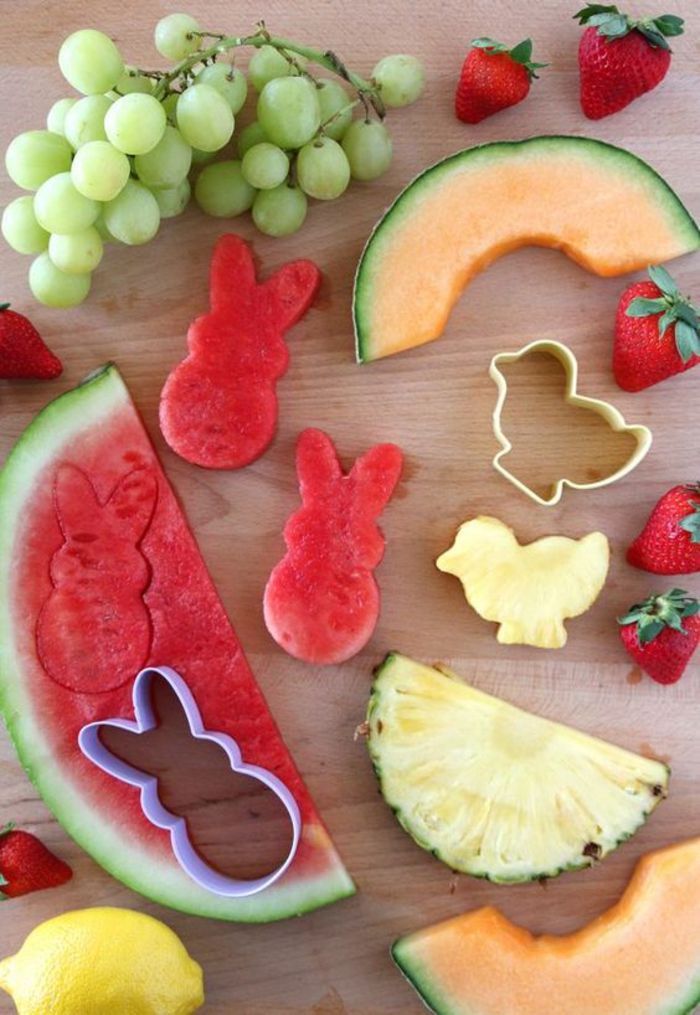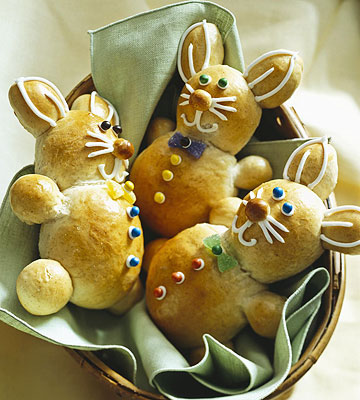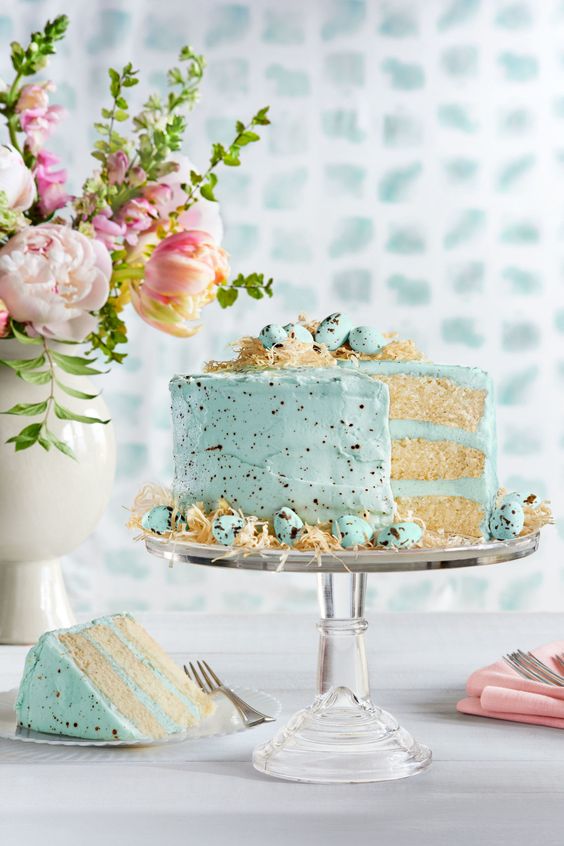 42. Easter Egg Salad Makes The Perfect Easter Brunch Table Centerpiece Presentation.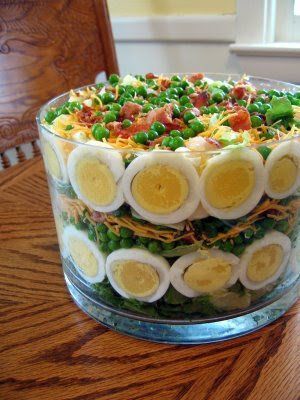 43. Easter Egg Hidden Candy Cake.
Taming Twins outdid themselves with this adorable Easter pinata cake idea.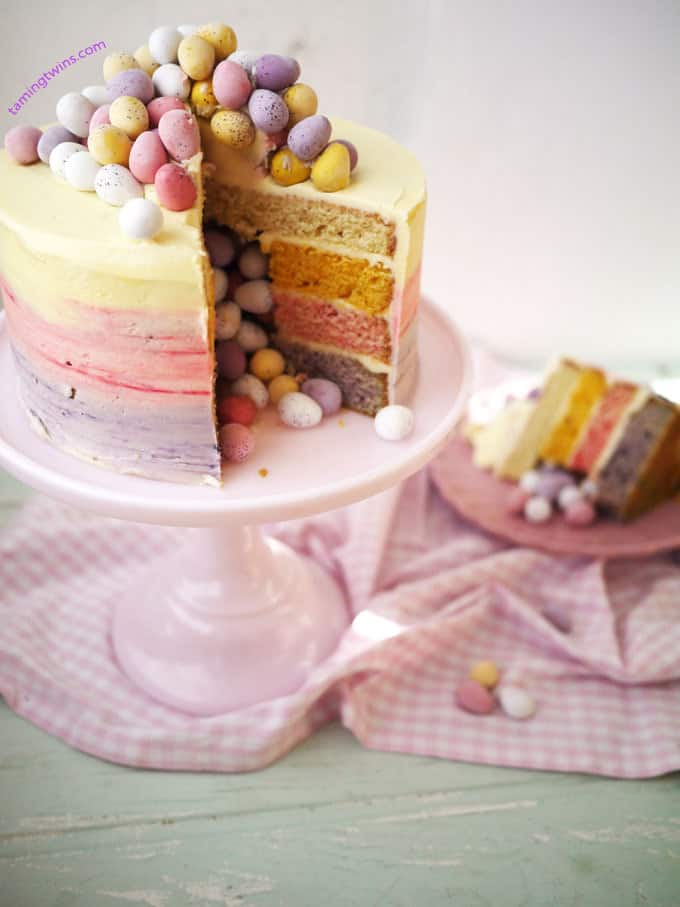 44. Milk Glass & Garden Easter Home Decor Ideas.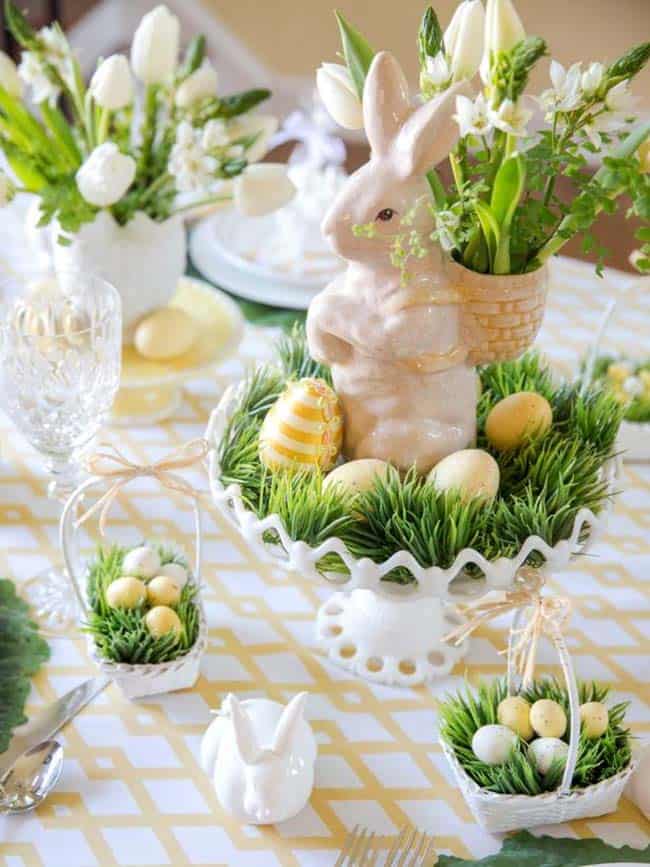 45. Easter Carrot Cake Cupcakes.
Complete with cream cheese frosting. Click the image to grab the recipe to these amazing Easter carrot cake cupcakes.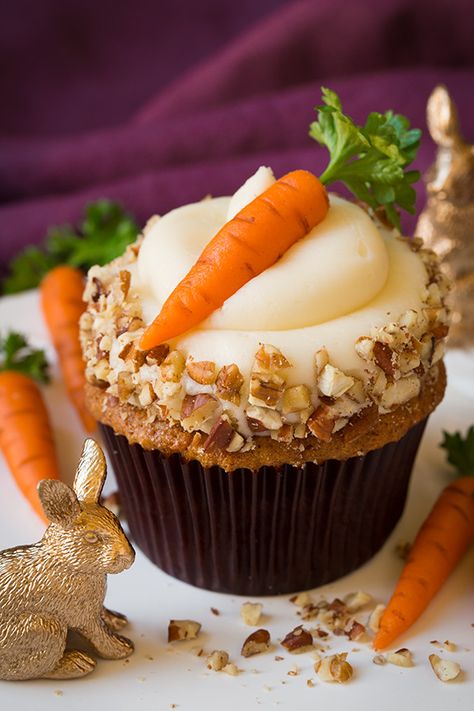 46. Red, Pink & Teal Easter Table Centerpiece & Easter Home Decor Ideas.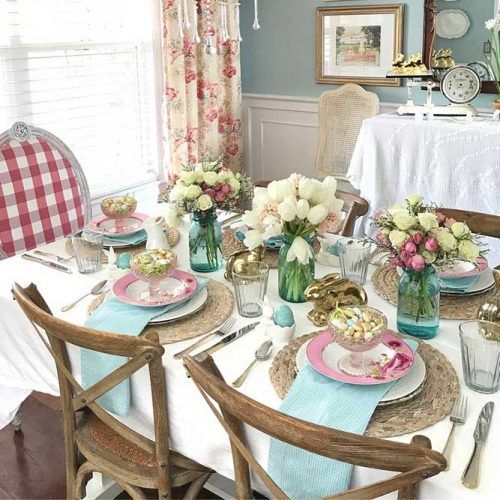 47. Decorate Plastic Utinels. | Easter Table Centerpiece & Easter Decor Ideas.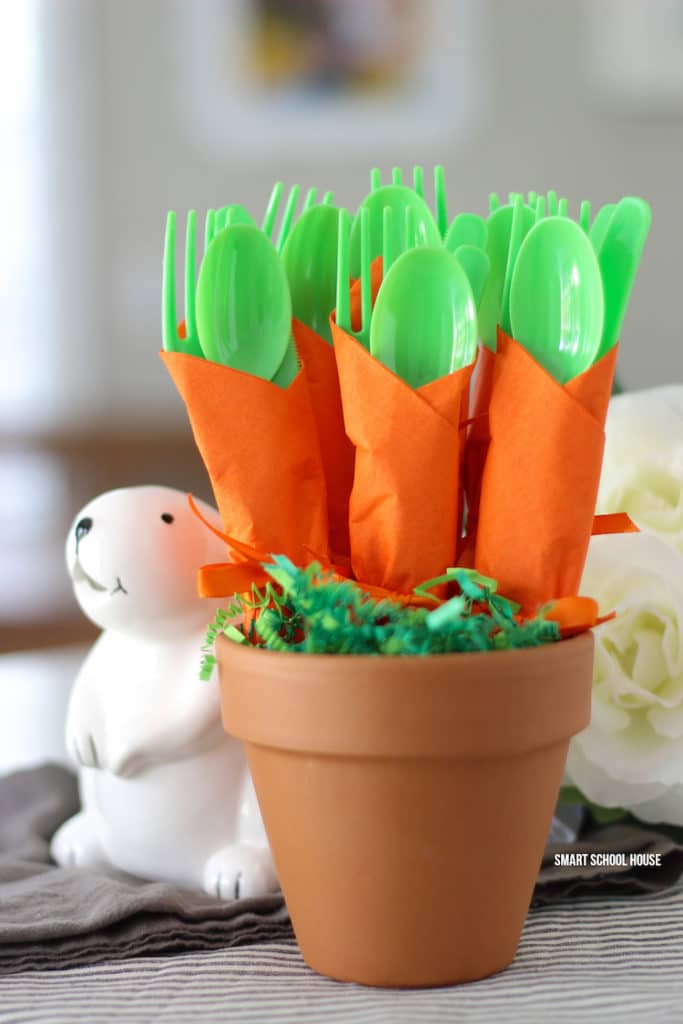 48. Rabbit Hole Petit Cakes.
A special shout out to Hike and Dip for the cutest Easter cakes I've ever seen. Be sure to check out their blog for their recipe ideas.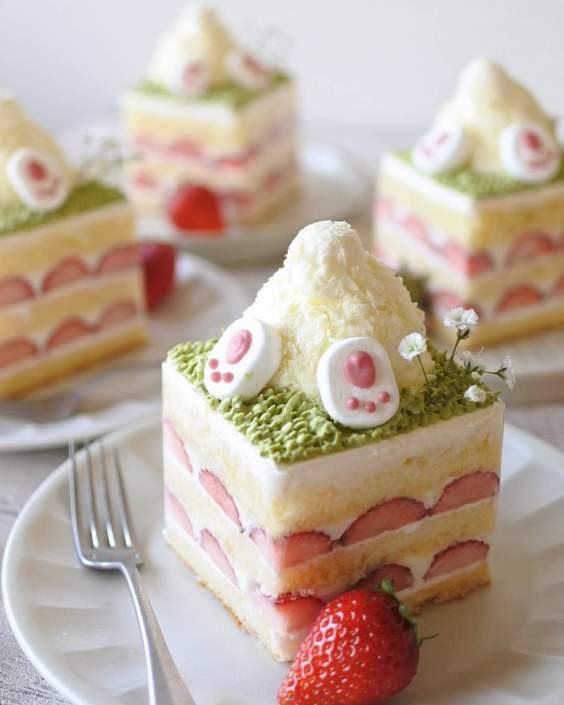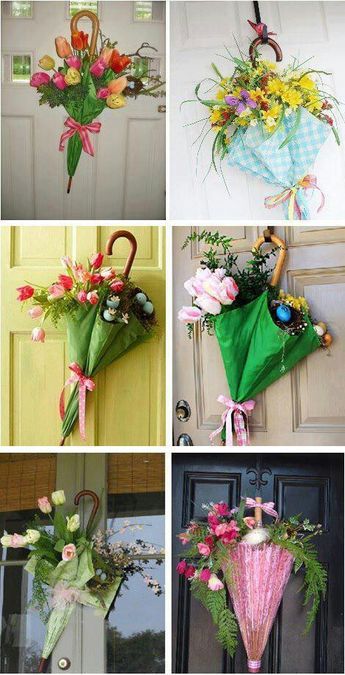 50. Tulip Easter Door Wreath.| Easter home decor ideas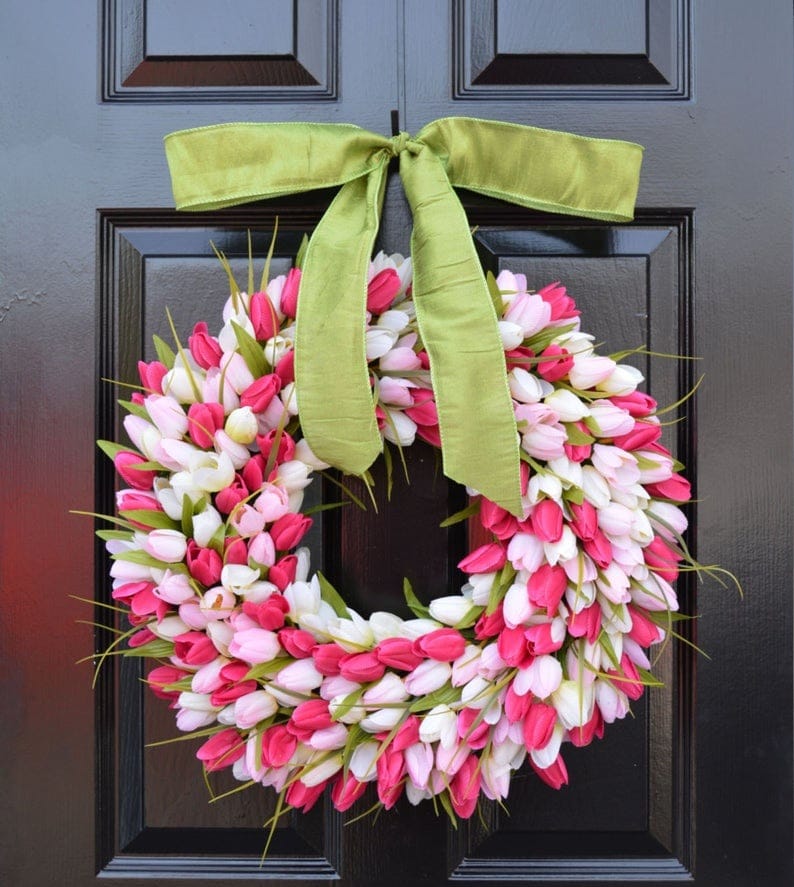 What did you think about these Easter home decor ideas and Easter brunch ideas?
Please let me know…which idea was your favorite. Leave me a comment below.
Happy Easter everyone! Stay safe and protect yourself and your family. I realize we are in weird times, but don't let the news get you down. Take advantage of any free time you may have. My team and I are blessed with tons of residential interior design projects. Click here to see my Dallas interior design firm's most recent home design projects. 
P.S. Ready for a home renovation or home remodel? Book a complimentary appointment with our Luxury Dallas Interior Designers or Kitchen Contractors.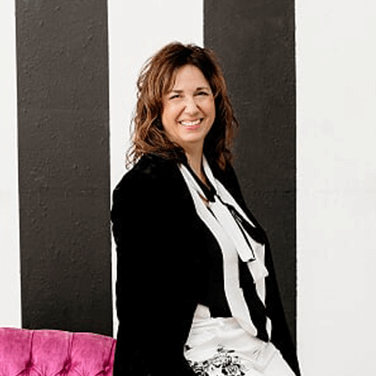 Chief D'KORator, Voted "Best of Houzz" for Dallas Interior Designers, Early Riser, Coffee Lover, Gardening Guru, Estate Sale Maven, Mover, Shaker, Wife, & Mom