Awesome Luxury Pool & Luxurious Backyard Ideas from Kips Bay Dallas Showhouse
Melissa Gerstle's magical 'magari' garden concept evokes lavish glamour without feeling stuffy or untouchable.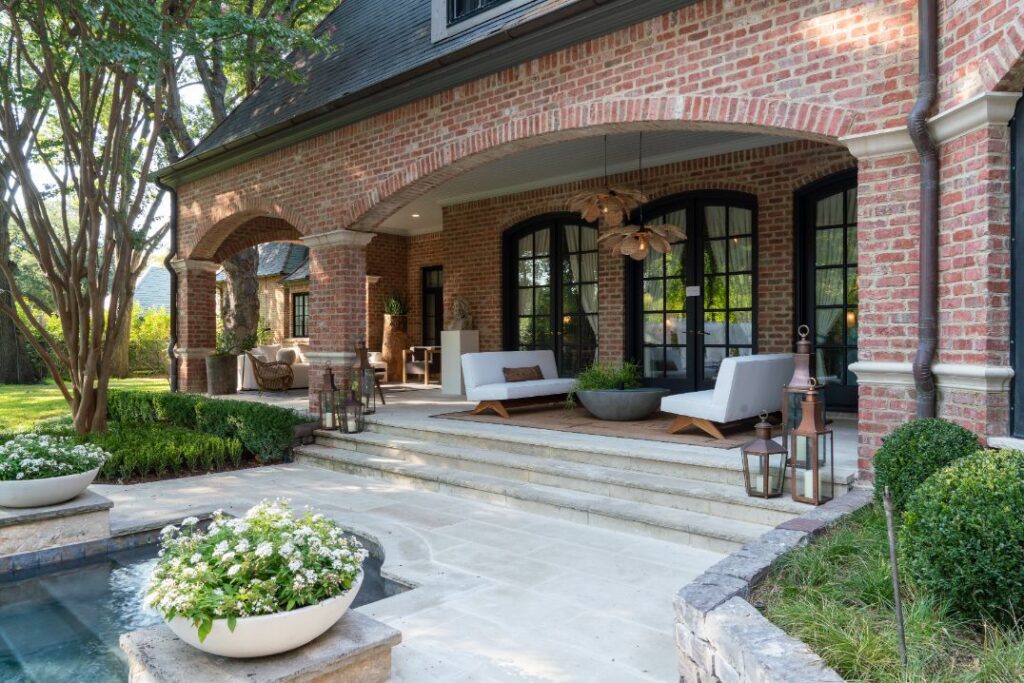 Backyard Patio Ideas
Like its namesake, indicating a strong wish or desire, the grounds showcase all possible and dream-worthy in garden design through a study of shapes and negative space, where the interplay of softness and hard edge creates an intriguing contrast. Inspired by the Italian gardens of Villa Caprarola, each piece and plant was selected to create dramatic tension and visual interest. In contrast, planning the next idle pastime.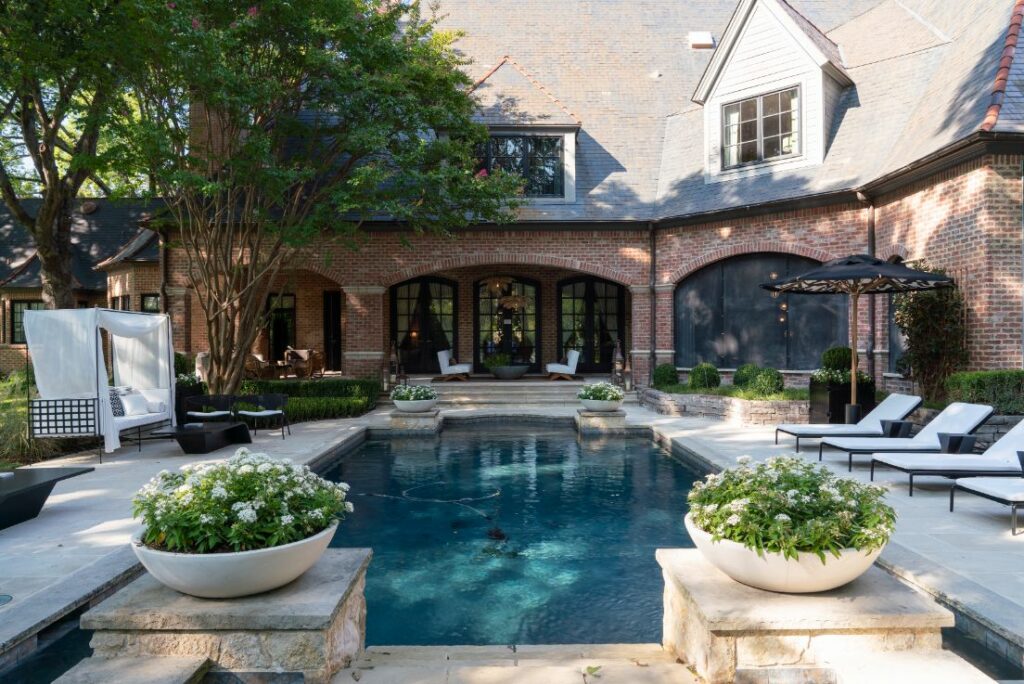 Backyard Landscape Ideas & Backyard Design Ideas
A romantic woodland backdrop invites passersby to camminare con Passo leggero (trip lightly) while lounging poolside or strolling the grounds.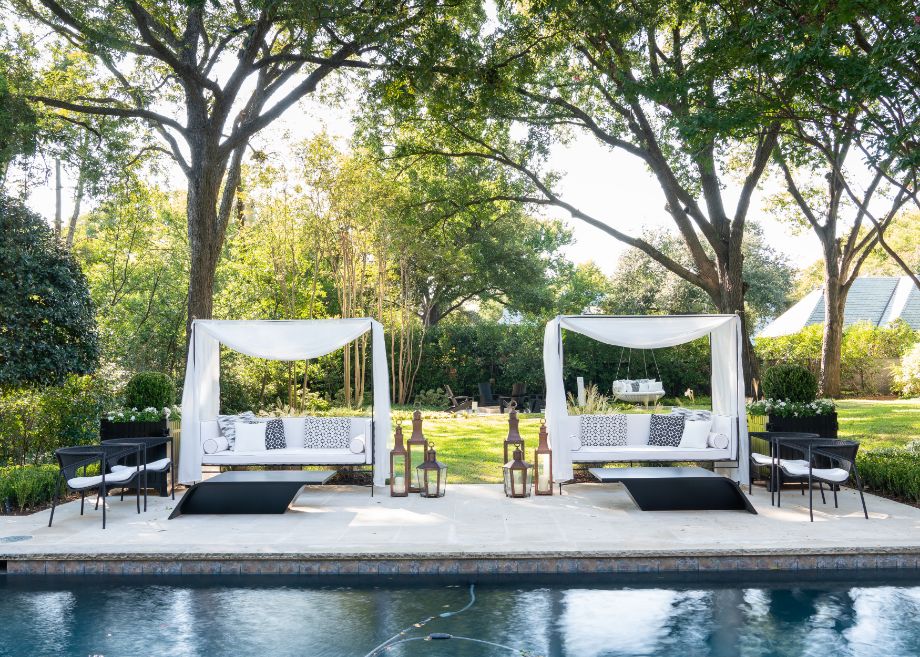 Backyard Pool Ideas

Backyard Firepit Ideas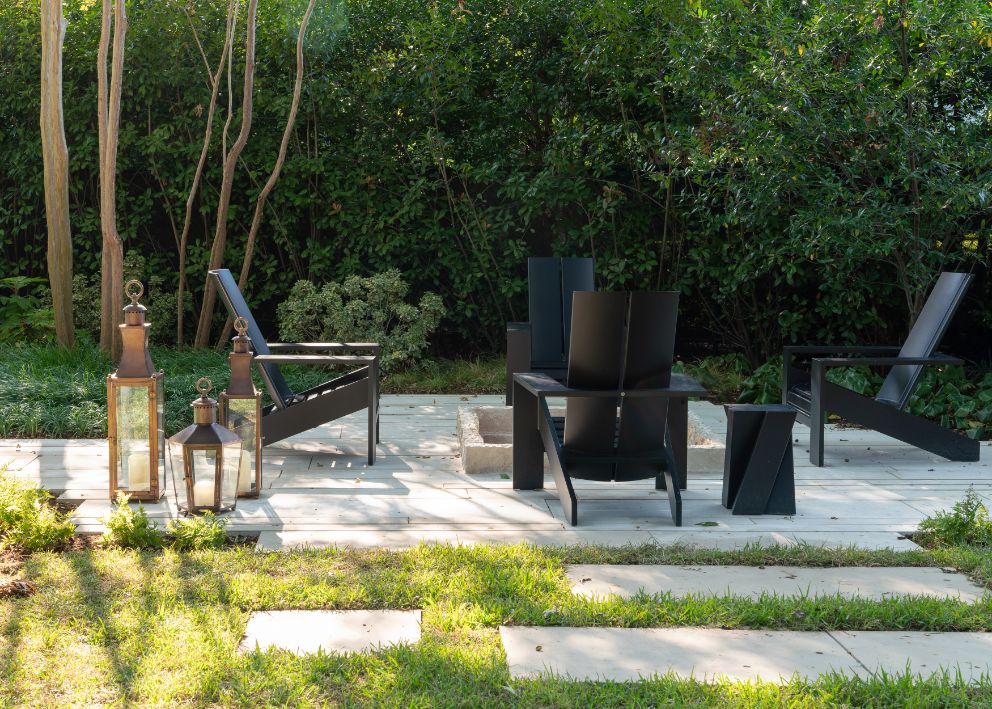 Backyard Lighting Ideas & Lantern Lighting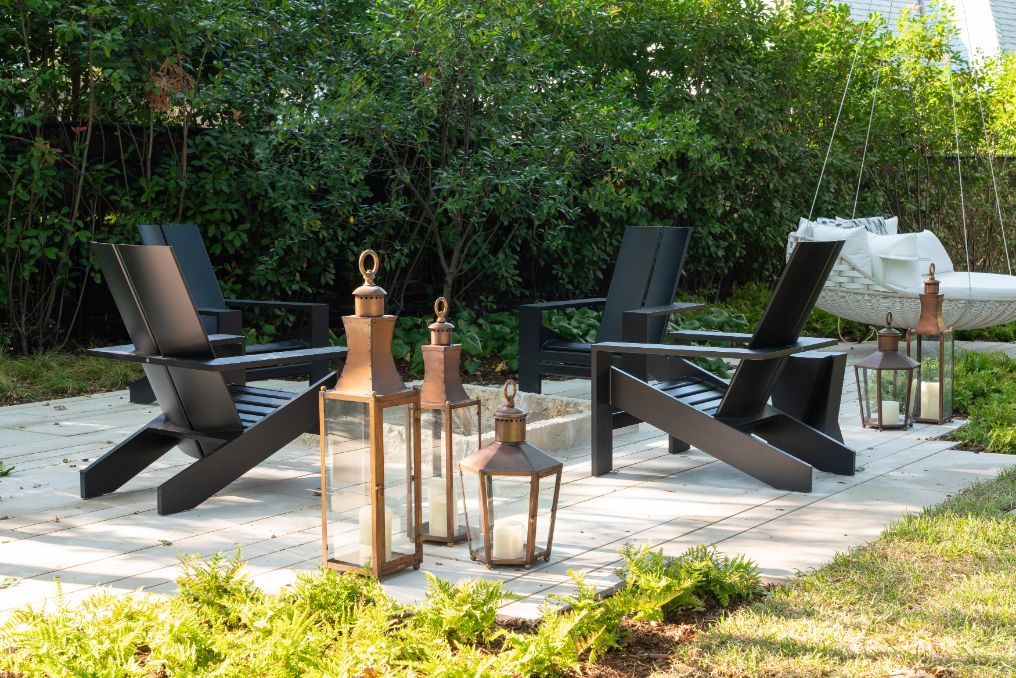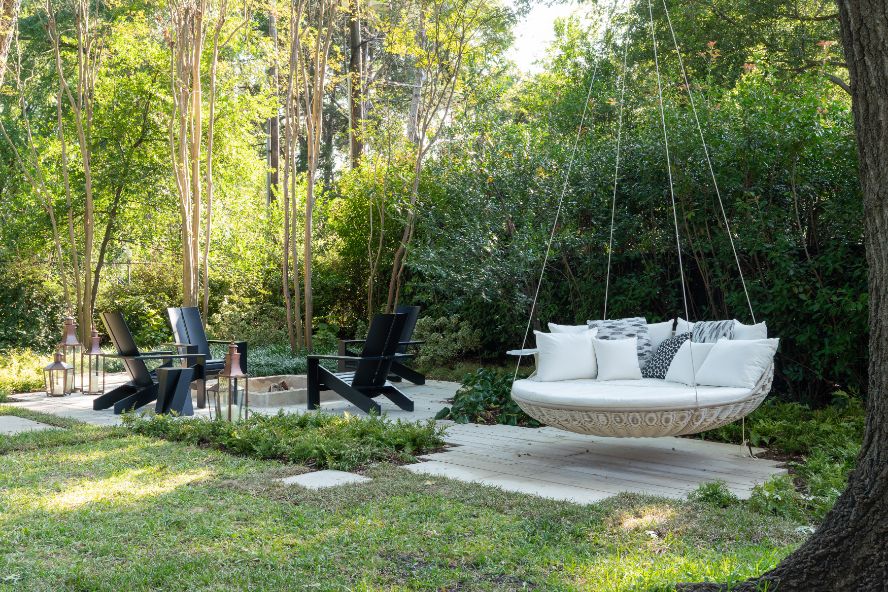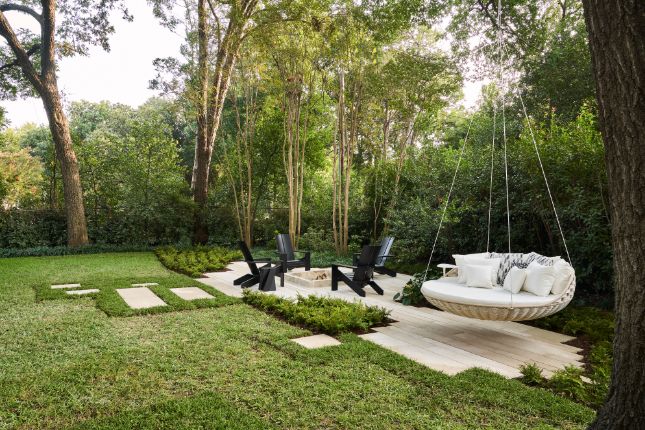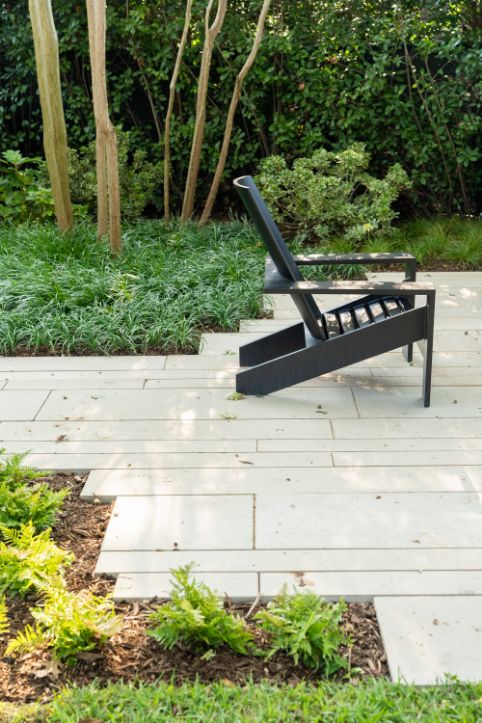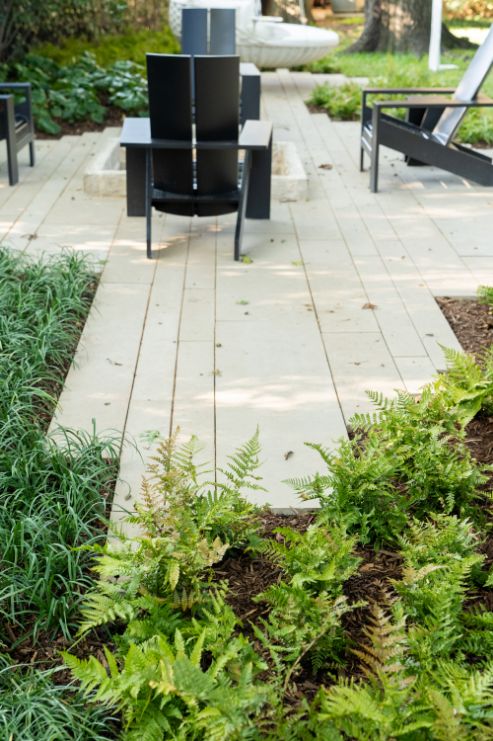 Outdoor Daybeds with Crypton Home Fabric | Luxurious Backyard Ideas
Sumptuous textures and contrasting accents throughout––including custom cocktail tables and lounge chairs outfitted in black and white––provide a nod to the golden era of Hollywood. An outdoor patio and pool deck with intimate daybeds offer ample settings for effortless mingling and conversing both in shade and sun.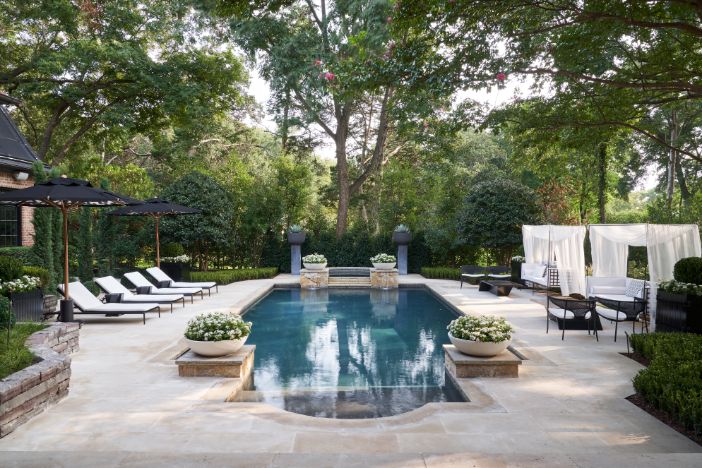 Modern Urns Filled With Agaves
Modern urns filled with sculptural agaves, Italian Cypress trees, finely-manicured topiary, and an espaliered Magnolia tree along a feature wall are just an example of the flora greenery reflecting the Villa's decadent past.
Artistic Outdoor Poolside Designer Umbrellas with Shifman Mattress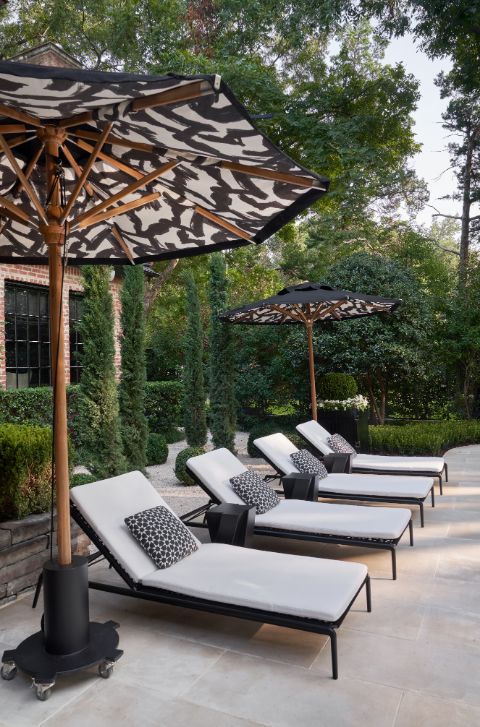 Sculptured Landscape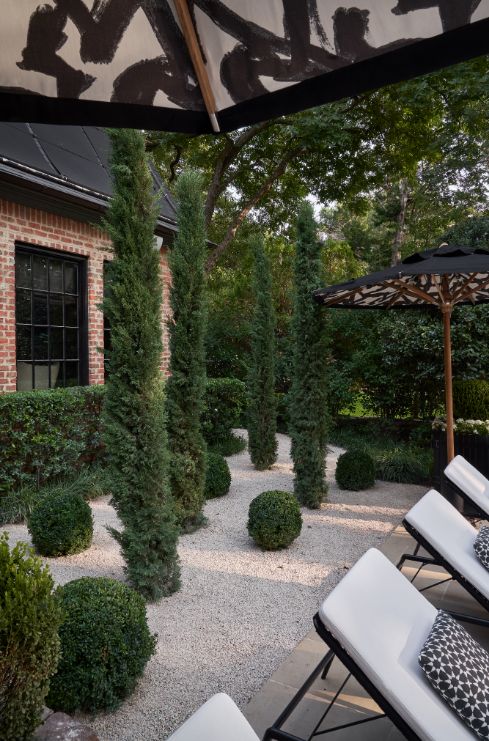 The beautifully sculptured landscape with AREA by Edwards Fields feels good in relaxing.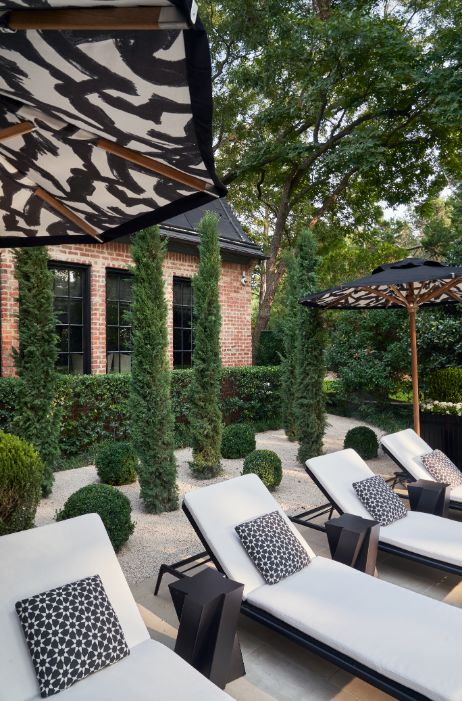 Modern Firepit Ideas by Lloyd Flanders | Luxury Backyard Ideas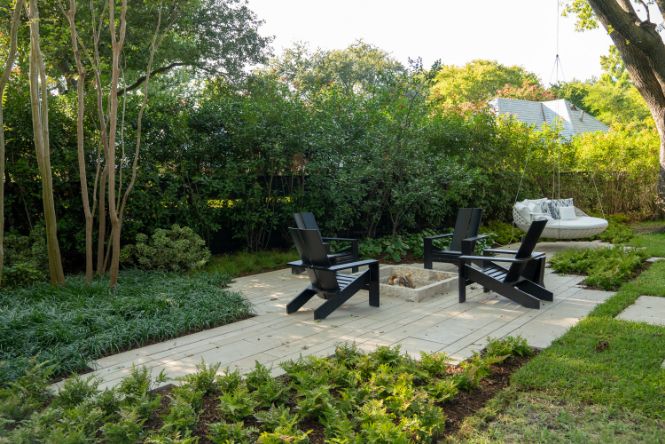 How To Create a Beautiful Modern Firepit & Concrete Pattern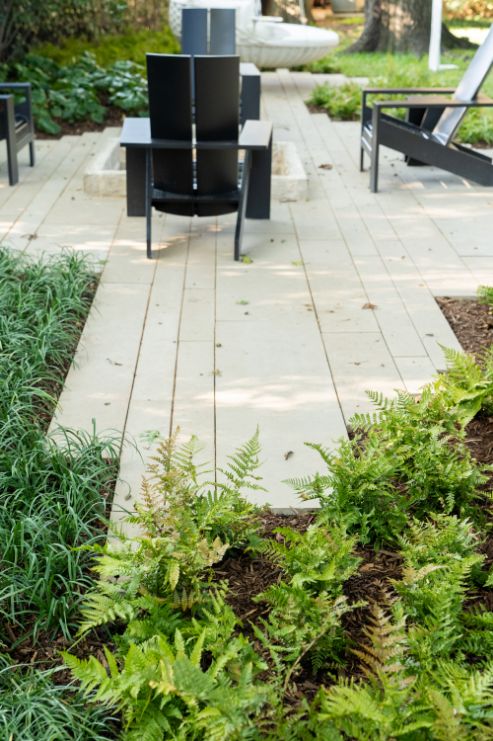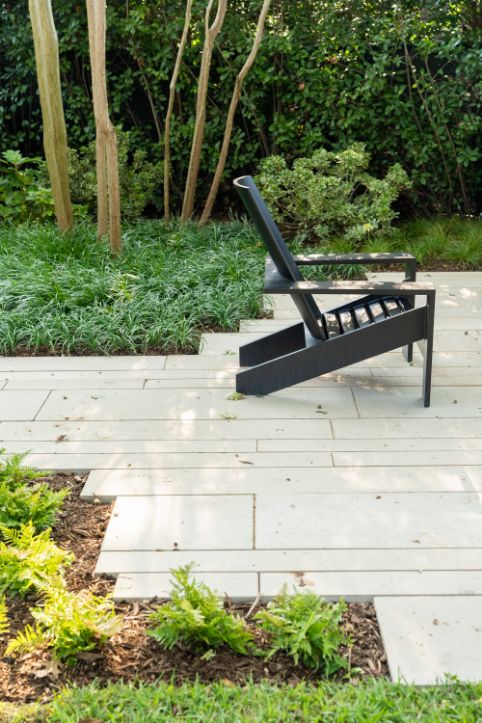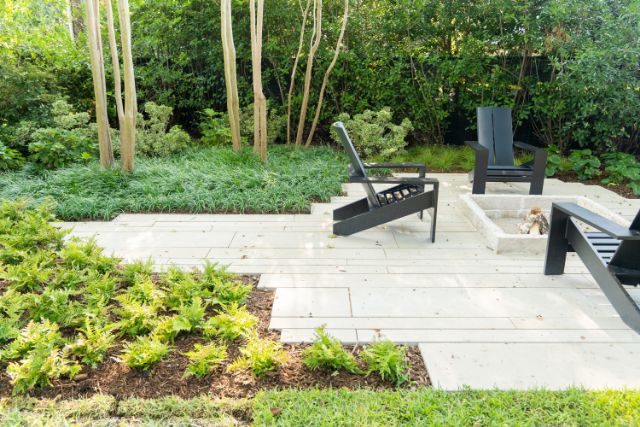 Outdoor Swings & Tree Swing Lounger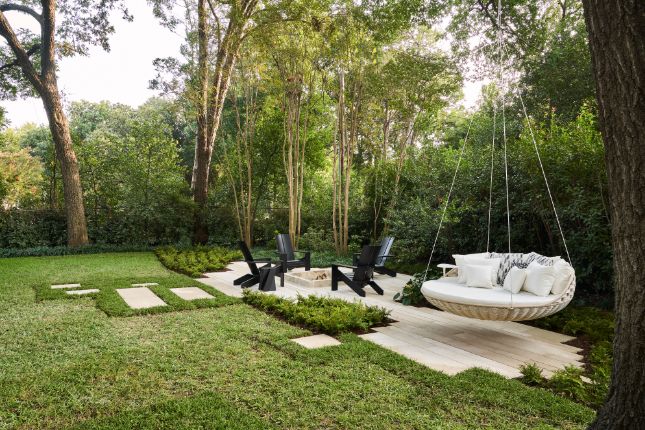 We love to swing and catch up fresh air with Lloyd Flanders 
Other participating design firms include Rottet Studio; Marcus Mohon Interiors; Wells Design; MNaeve; KirstenKelli, LLC.; Doniphan Moore Interiors, LLC.; Sees Design; M Interiors; Erin Sander Design; Viviano Viviano; Dina Bandman Interiors; Traci Zeller Interiors; Tracy Hardenburg Designs; Melissa Gerstle Design; Cravotta Interiors; Sherry Hayslip Interiors; Trish Sheats Interior Design; Ten Plus Three, LLC.; Studio Thomas James; and Lambert's.
I hoped you enjoyed this beautiful backyard at Kips Bay Dallas.
Click here to see all of the Kips Bay Dallas Showhouse Photos & be inspired by my future interior design blogs by subscribing to my weekly interior design inspiration. Click here for a complimentary Dallas design magazine subscription. 
Here's to wishing you an amazing home design experience. Check out also interior designer blogs.
X~
Dee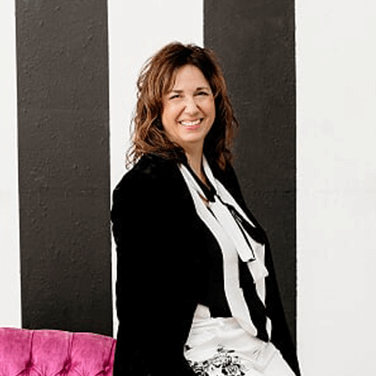 Chief D'KORator, Voted "Best of Houzz" for Dallas Interior Designers, Early Riser, Coffee Lover, Gardening Guru, Estate Sale Maven, Mover, Shaker, Wife, & Mom