5 Amazing Game Room Decor Ideas For Families & Teens
When D'KOR HOME Interiors received the call to design a game room for two teenage girls madly in love with the popular Netflix show Stranger Things, our interior designer and decorators were in heaven. All of the 1970's decor came to mind.
If you haven't already, click here to view the before photos of this entire interior design game room project, behind the scenes of the Stranger Things favorite games room design process, and see all of the after photos too.
Now onto the 7 Amazing Game Room Decor Ideas, you came for…
With COVID-19 and staying at home being in place for so many, here are some of the biggest shifts in Texas home game room decor ideas for families with teens:
1. Create spaces that function for the whole family.
Ask each family member for a list of things they would like to see included in the game room decor. Taking everyone's dreams, desires, and considerations helps design a room that functions for the entire family's lifestyle.
Does the room need to duly function as a dining room, television room, or mini-home theatre? Or will the game room also serve as or be close to a guest bedroom. All of these were thoughts in the project shown. Click here to get ideas for a full game room home remodeling project. The game room design ideas below will give you a few ideas that I didn't include in the original interior design ideas for home renovation post.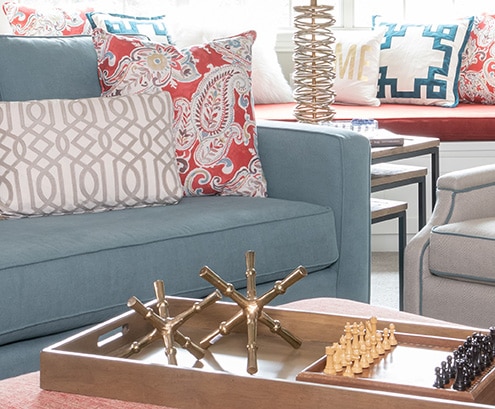 2. Include wooden board games as part of the game room decor ideas.
Encouraging children room ideas to play physical board games vs. Candy Crush could crush mental health issues. Using wooden games and old-fashioned board arcade games console as decor instead of hiding them away in the closet is a great solution for game room wall art decor and for your family's ease in gathering and playing. No one has to get anything out of the closet! The games are already there in plain sight as part of the game room decor! How convenient?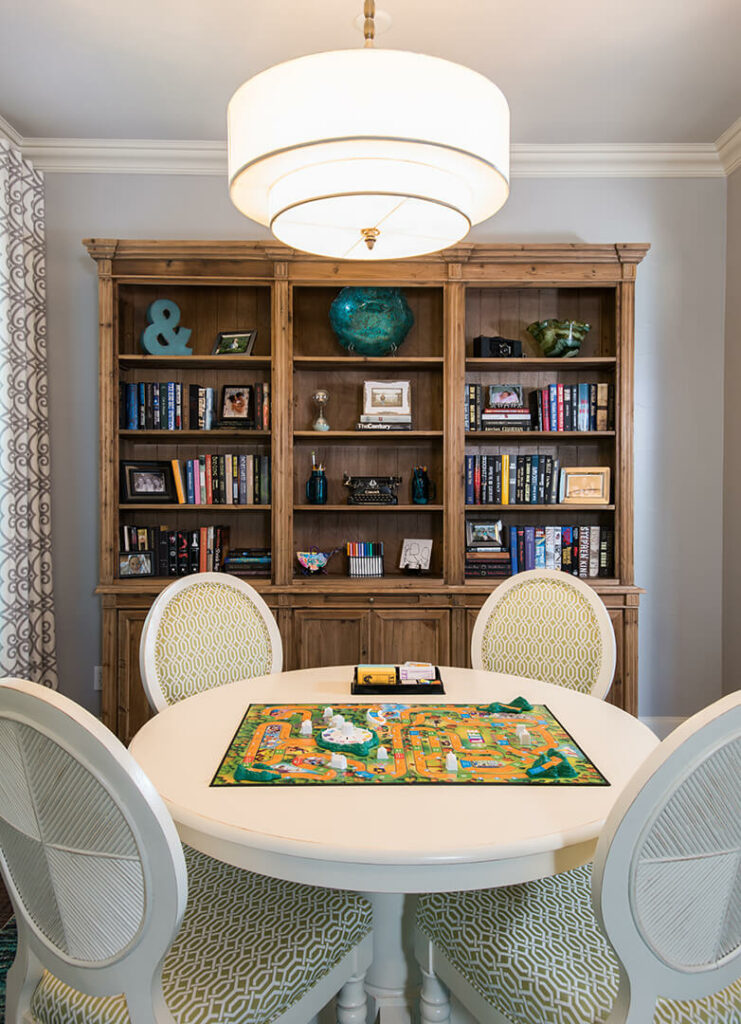 3. Reducing noise bounce by introducing textiles, pillows, rugs, window treatments.
Adding any kind of soft texture will help absorb those screams and shrills when someone wins or loses! Or maybe you don't want to reduce those sweet shrills and screams! Just in case you do – adding custom window treatments, or a properly sized area rug with some designer pillows or comfy throws is your best friend.
4. Add decorative coasters & leave plenty of room to play, sit down a drink, or bowl of popcorn.
Provide beautiful decorative or marble coasters to prevent ring stains on tables or ottoman tops. Don't over-accessorize cocktail tables and end tables
with unnecessary home decor. Don't add too many pillows. Accessories are all about balance and functionality for you and your family.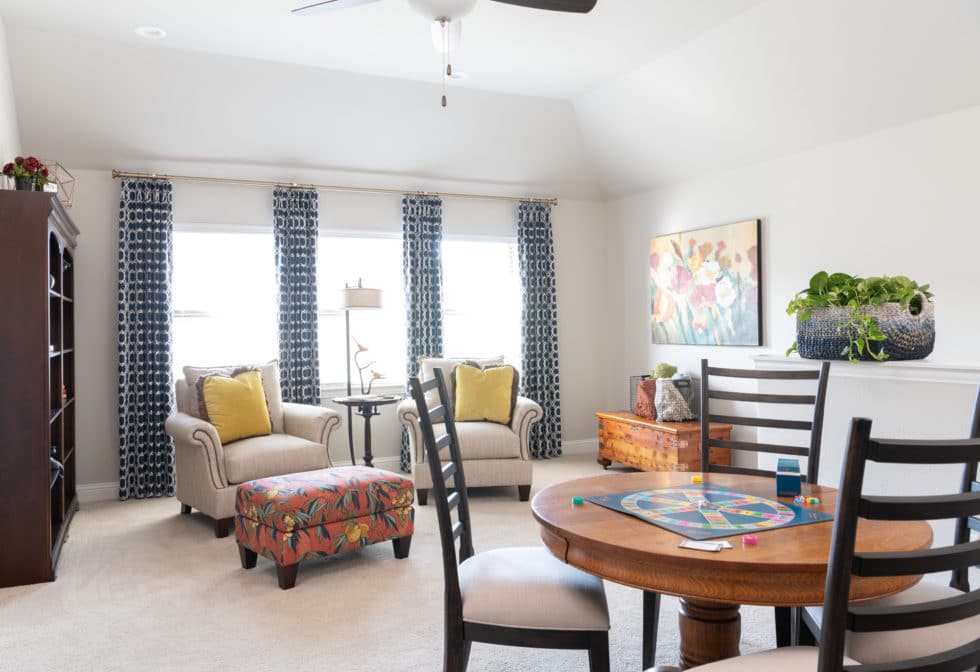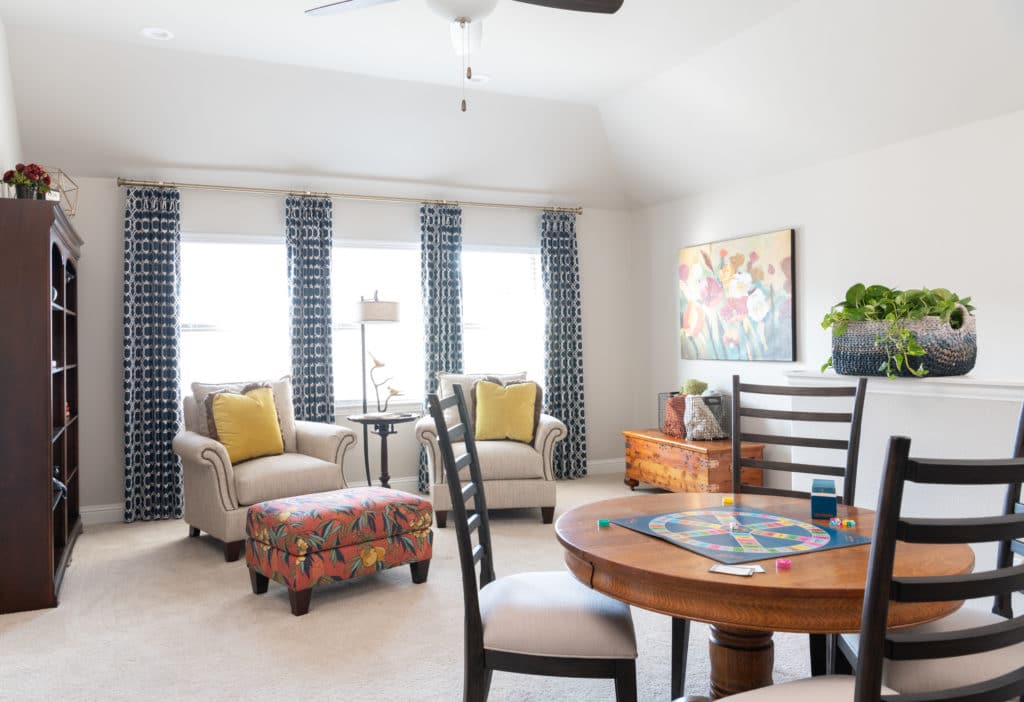 I'm probably the only designer out there that will give you advice on function first. Yes, I love a beautiful room, but there's a happy balance between design & function. Just like Design Therapy is always a good idea when you don't agree with a family member or even your husband. Did you read my post about my Couples Design Therapy sessions? If not, click here to read about: His and her Interior Design Ideas.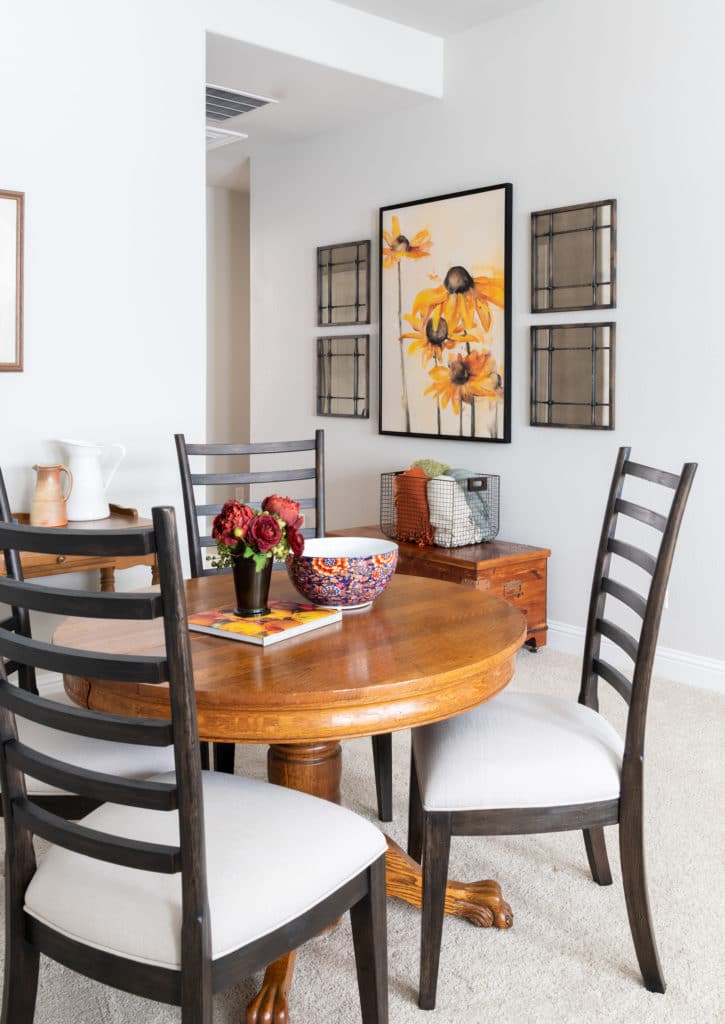 5. Get comfortable! Buy furniture that pairs nicely together or consider custom furniture.
Often times, furniture in a living room or family room ideas is too spread out to play games. Or maybe it's not the right shaped furniture. Or maybe the furniture is simply not comfortable for the family. Each family is different, and everyone has various needs.Most families prefer a large square or round ottoman they can prop their feet on for a movie. Then later, that same ottoman can dual as the game table or pool table. For my interior design firm's retiree clients, this does not work so well.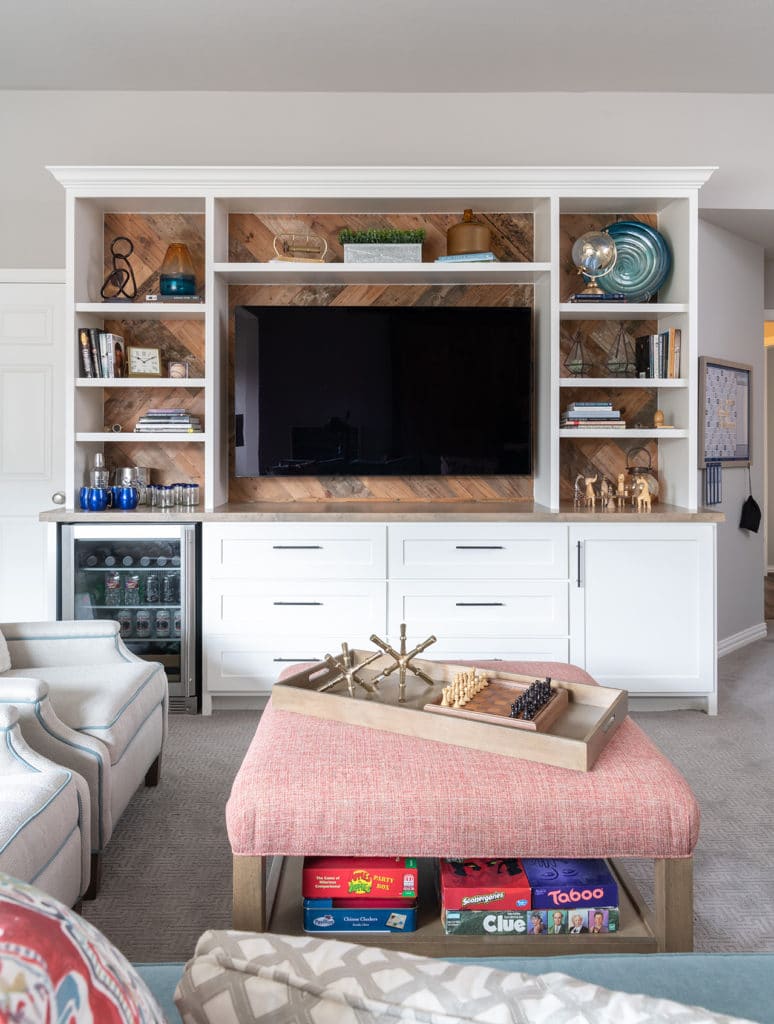 For older adults, we often provide interior design solutions for a dining room table or kitchen table to dual as a game room or puzzle room. Click here to see transitional game room ideas. Either table has to be perfectly paired. Or sofas, chairs, and ottomans have to be paired for comfortability.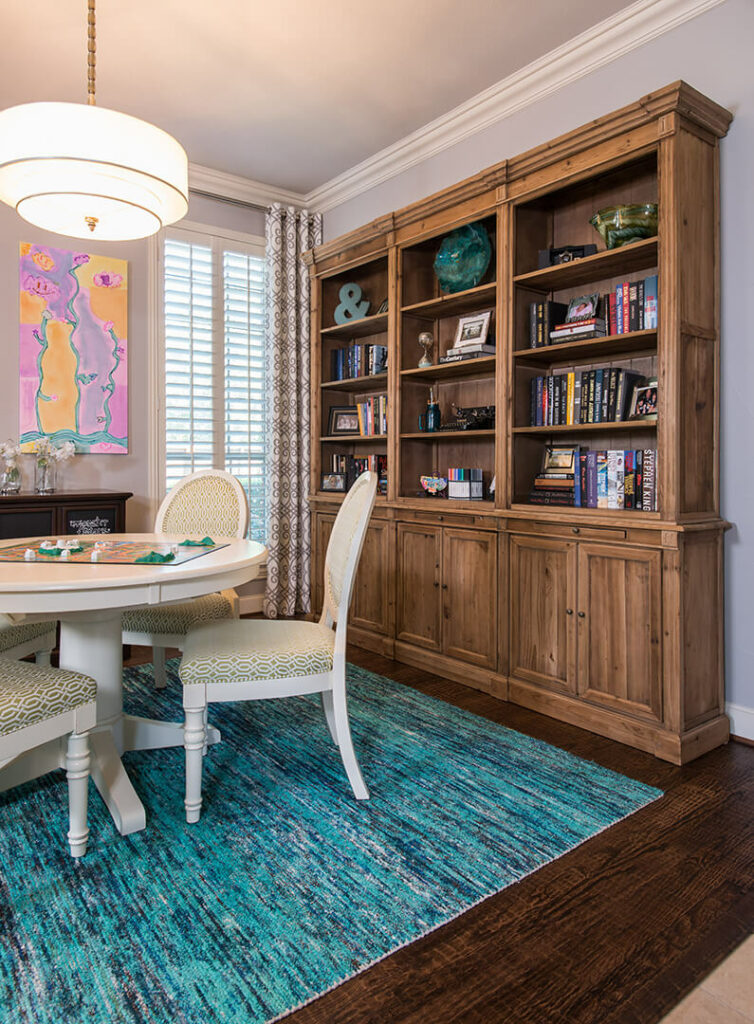 I think we've all set down in a restaurant, and whether the chair is too high or too low can make you immediately feel uncomfortable. Or maybe you're the one that always gets to sit in the odd chair at the family dinners. You know that chair that either towers you over the others seated or leaves sitting so low you feel like you're five again. Playing a game at a table or ottoman that is too high or too low is like trying to eat at a restaurant table that is not suited for the chairs.
Find More Home Decor Ideas & Inspiration.
To view more pictures of this home & find pictures of similar projects – go on my Home Tours, where you can sort all of my interior design projects by room type or sort by style. Follow my Pinterest boards to see more Home Decor Ideas and Game Room Decor Ideas. Don't forget to pin this to your Pinterest board to save this post for later. 
Be sure to subscribe below to see more amazing interior design ideas. If you haven't already, flip through the latest copy of D'KOR HOME magazine. 
P.S. Book a complimentary home design appointment with my Austin Interior Designers.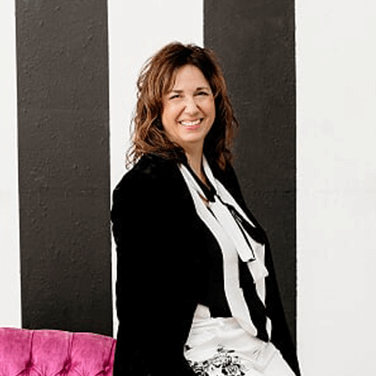 Chief D'KORator, Voted "Best of Houzz" for Dallas Interior Designers, Early Riser, Coffee Lover, Gardening Guru, Estate Sale Maven, Mover, Shaker, Wife, & Mom