Navy Blue Gossip Girl Lounge, Powder Room & Vestibule Ideas by Traci Zeller from Kips Bay Showhouse 2020 – Dallas Decorators Showhouse
Inspired by the proverb, "Words have no wings, yet they can fly a thousand miles," Traci Zeller designed the Kip's Bay Showhouse as the Gossip Room and Powder Room. 
Several ladies slip away for champagne, primping, and girl talk as the party carries on elsewhere. The birds and butterflies scattered artfully throughout the rooms are poised to take flight along with whispered rumors.
The scalloped banquette, skirted sink, and upholstered walls are feminine and graceful; white lacquered walls and original art keep the overall look modern. 
Banquette Seating Ideas
The scroll-shaped back banquette seating is simply gorgeous! Custom furniture always makes a space!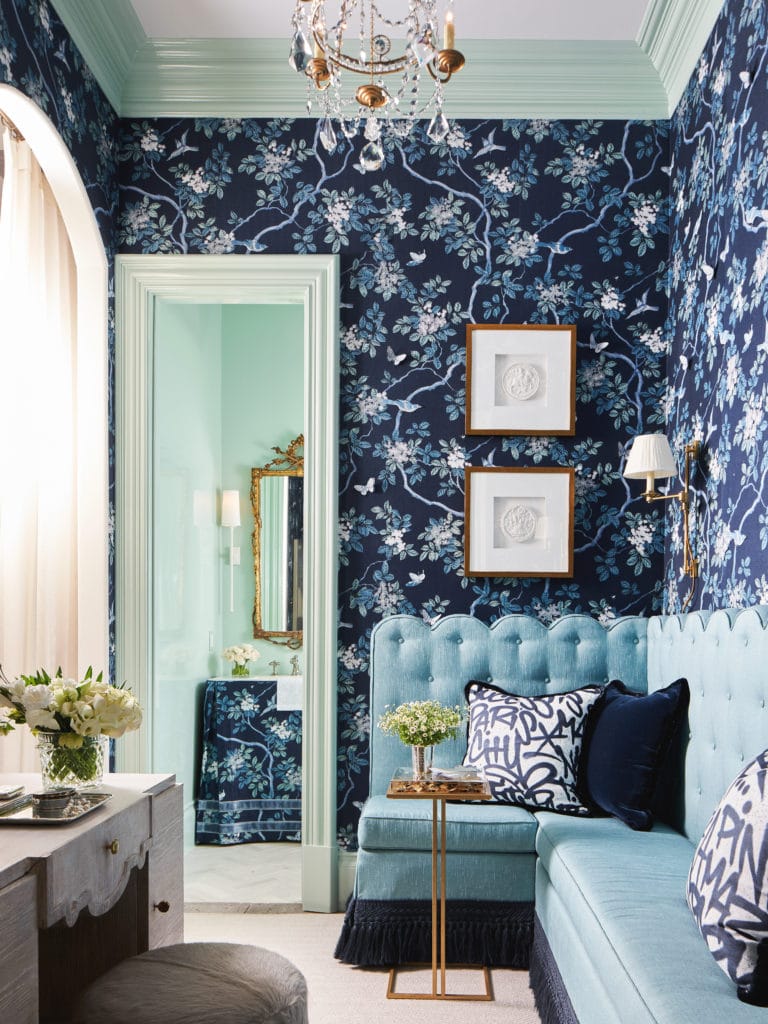 Fabric by Parisian Street Artist
Pieces sourced in France, including the vintage desk attributed to Jean-Charles Moreux, antique intaglios, rock crystal lamps, and custom graffiti fabric by a Parisian street artist, convey my cosmopolitan influences.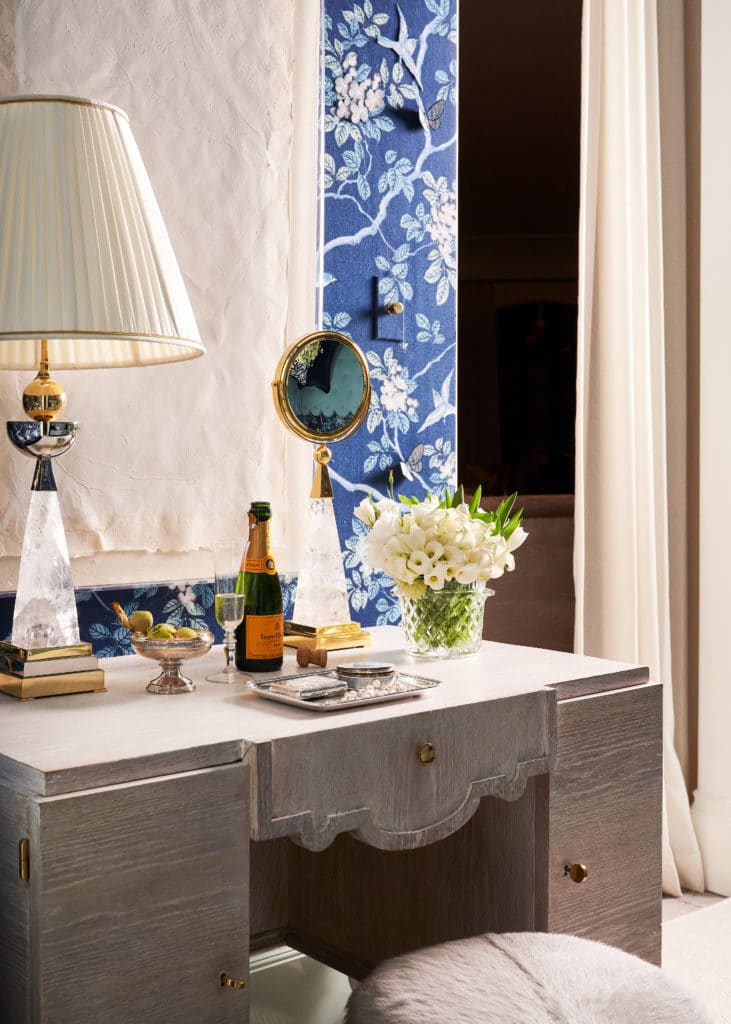 How To Skirt A Pedestal Sink
While pedestal sinks are making a huge comeback in modern bathrooms, sometimes storage space becomes the necessary evil. First, measure from the top of the sink to the bottom to see how much fabric you'll need. Determine which style of skirting you like best. Select a fabric, trims, and velcro to make the skirt. Hire a local window treatment seamstress or a customizing workroom to sew the skirt for you. Fasten the skirt on with velcro.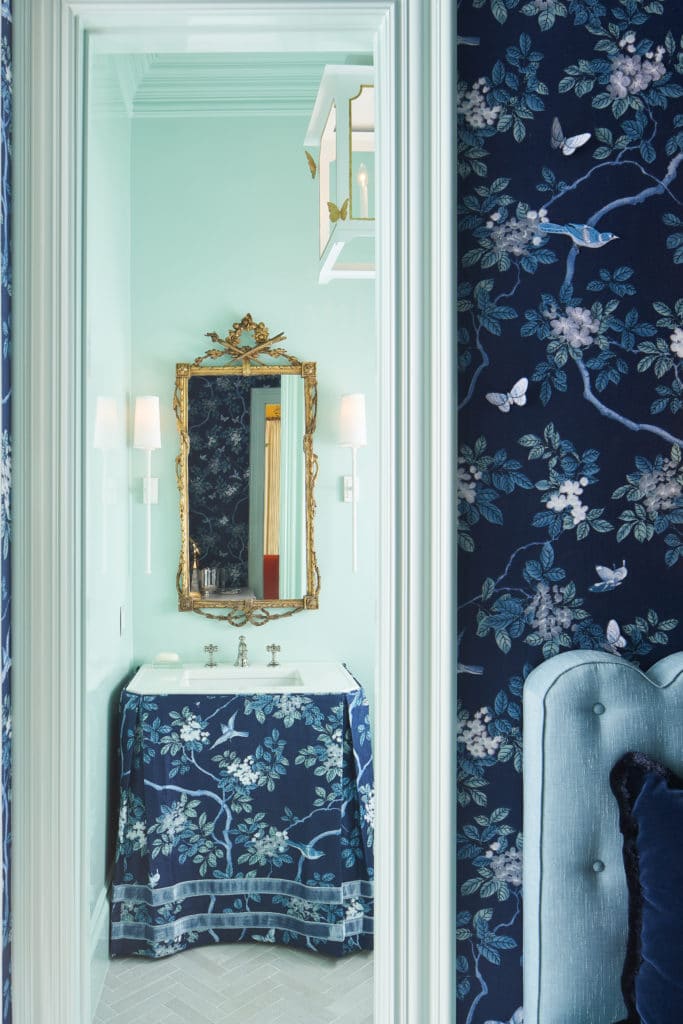 Kohler Pedestal Sink w/ Sink Skirt

Navy Blue Floral Fabric with 3-D Birds & Butterflies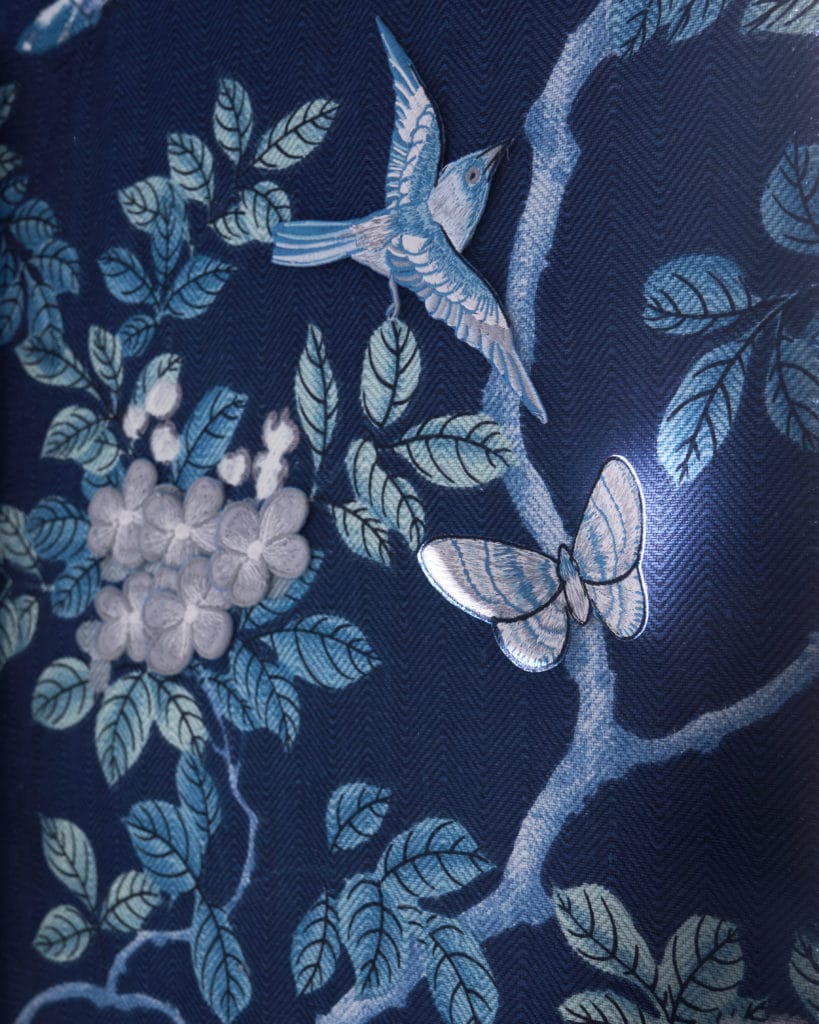 Traci Zeller's sponsors and products are by Kohler Co., Benjamin Moore, Materials Marketing, Basset McNab, Stout Fabrics, M&M Upholstery, Julie Neill Lighting, Vaughan Designs, Circa Lighting, and Louis Gloria Painting. 
I hoped you enjoyed this beautiful backyard at Kips Bay Dallas.
Click here to see all of the Kips Bay Dallas Showhouse Photos & be inspired by my future interior design blogs by subscribing to my weekly interior design inspiration. Click here for a complimentary Dallas design magazine subscription. 
Here's to wishing you an amazing home design experience. Check out also interior designer blogs.
X~
Dee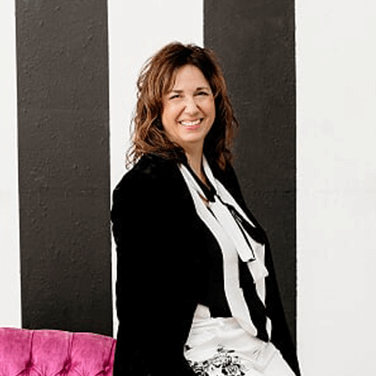 Chief D'KORator, Voted "Best of Houzz" for Dallas Interior Designers, Early Riser, Coffee Lover, Gardening Guru, Estate Sale Maven, Mover, Shaker, Wife, & Mom