Beautiful Breakfast Nook & Keeping Room Ideas From Marcus Mohon's Kips Bay Decorator Showhouse Morning Lounge
Daily moments of peace should be destinations in and of themselves. Whether perched in a club chair with coffee in hand and your dog at your feet or curled up on the chaise with a good book, this morning lounge is the sacred place for a family to begin and end the day. Whether starting the day with breakfast in the breakfast nook or playing a game, or watching television in the evening, Marcus Mohon has some great keeping room ideas. 
What can we learn from Marcus Mohon's Beautiful Kips Bay Breakfast Nook & Keeping Room?
1. Invest in an Inviting Space Because We Deserve Sanity. 
Inviting you in to share a quiet moment, a casual meal, or a gathering of minds, this luxurious haven is destined to be the most desirable room in the house.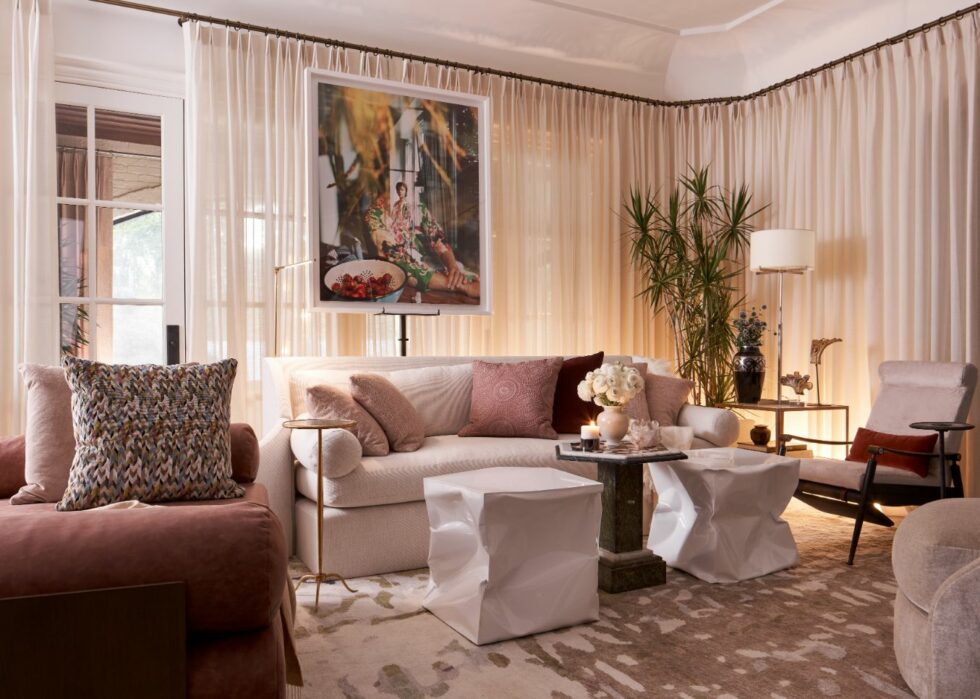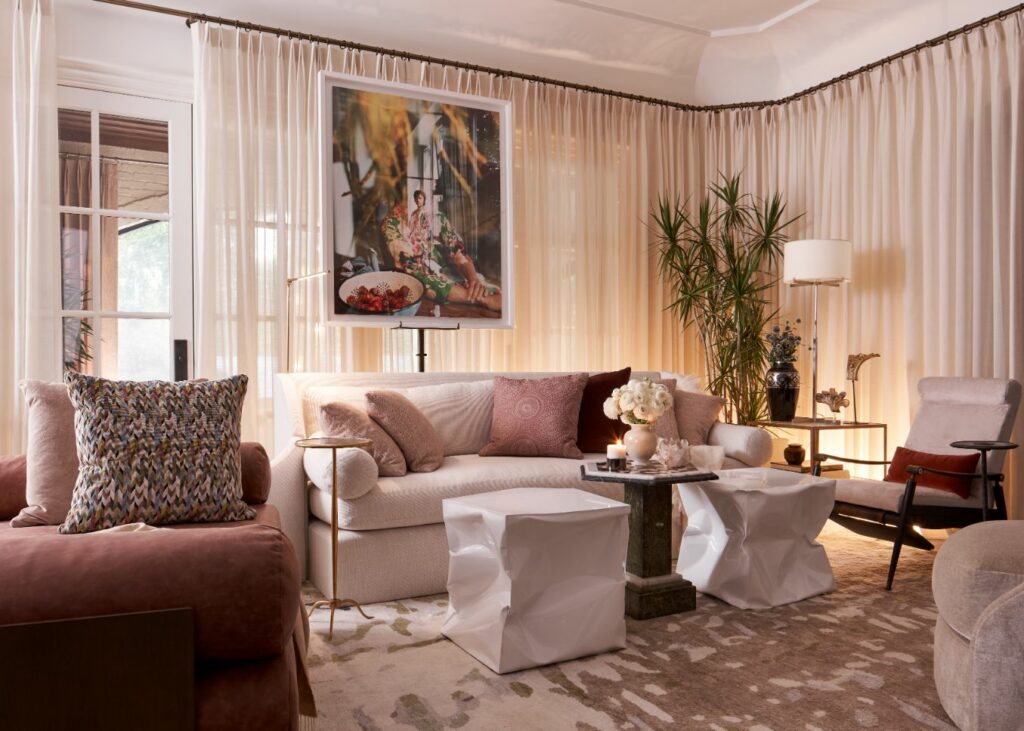 2. Select Colors & Style To Create Atmosphere.
A nuanced blend of rose, terracotta, and merlot hues is grounded by luminous whites and natural stone variations, resulting in an atmosphere that transitions seamlessly from day tonight.
Though stylish, every detail was designed to stand the test of time. Perennials fabrics covering the sofa and swivel club chairs repel spills, wipeable Holly Hunt faux vinyl adorns the antique breakfast chairs, and wool rugs from Madison Lily and The Rug Store boast spill-friendly patterns and palettes. 
3. Select a Comfortably Sized Breakfast Nook Table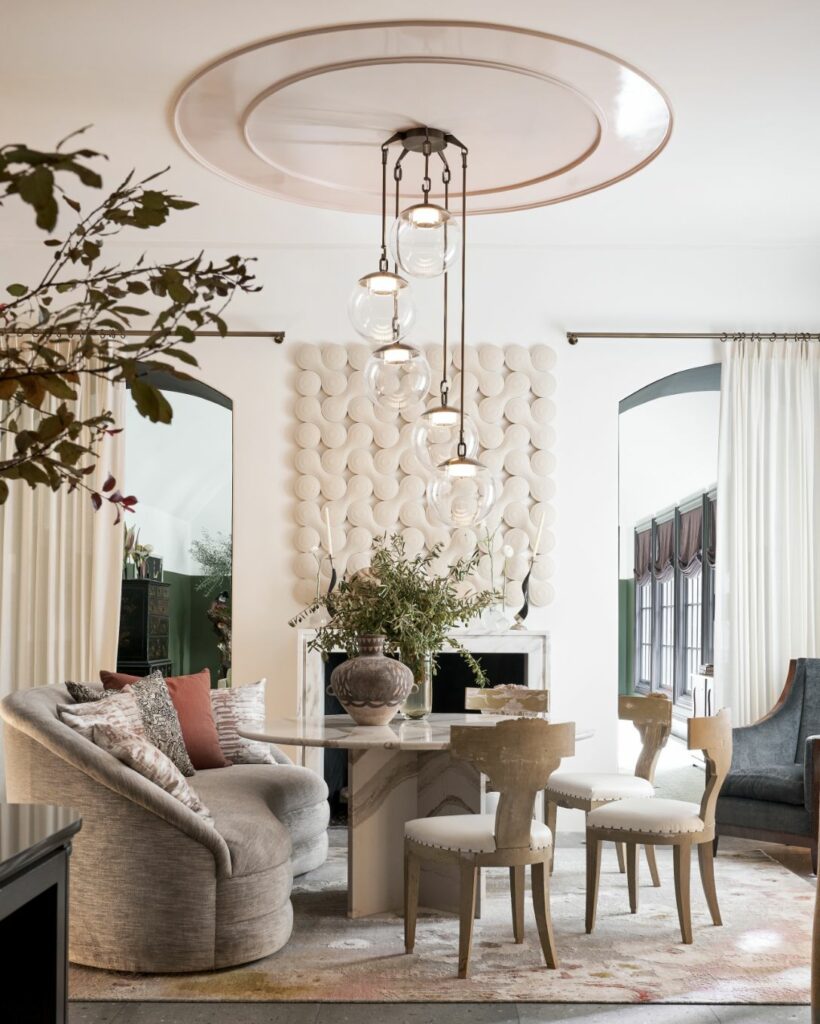 4. Choose Light Filtering Custom Window Treatments.
No matter what interior design Dallas budget you're on, light filtering window treatments are available on almost every budget. Let the light in all while remaining private. If you can splurge for smart home functionality for custom window treatments, I highly recommend automated solutions for window treatments.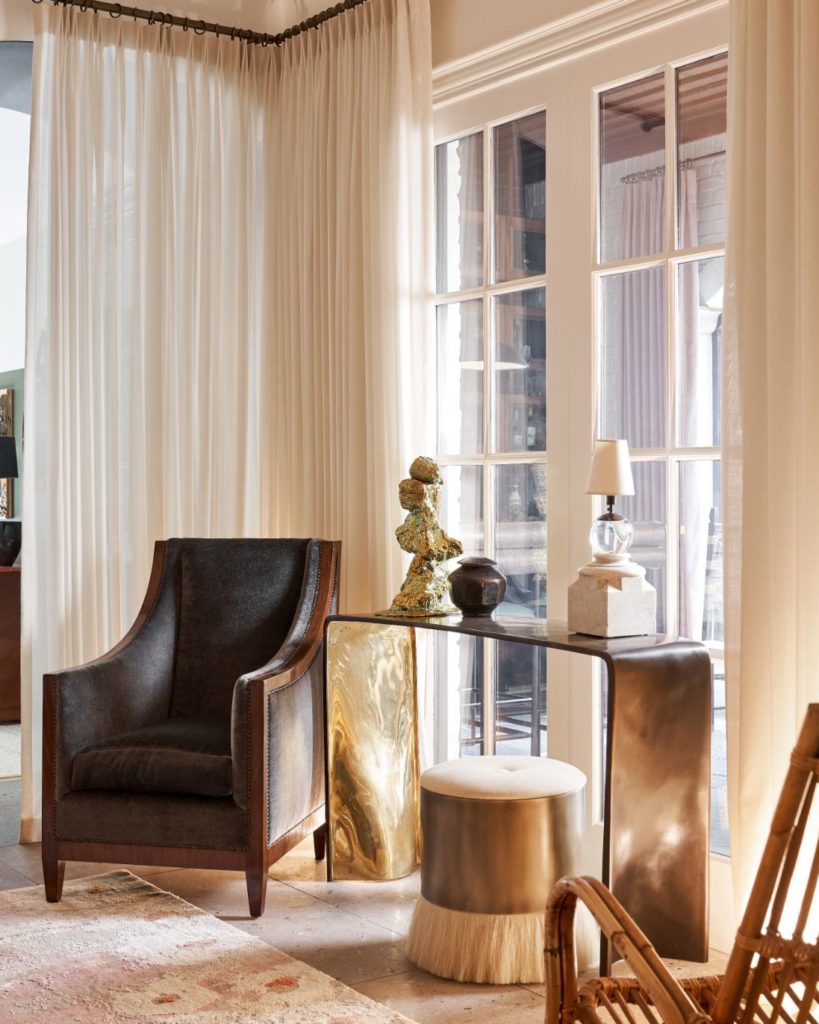 5. Think of Yourself In a Hotel. 
Evoking the ambiance of a boutique hotel, plentiful seating and tabletops of varying heights meet the day's ever-changing needs while floor-to-ceiling sheers drape the room in comfort.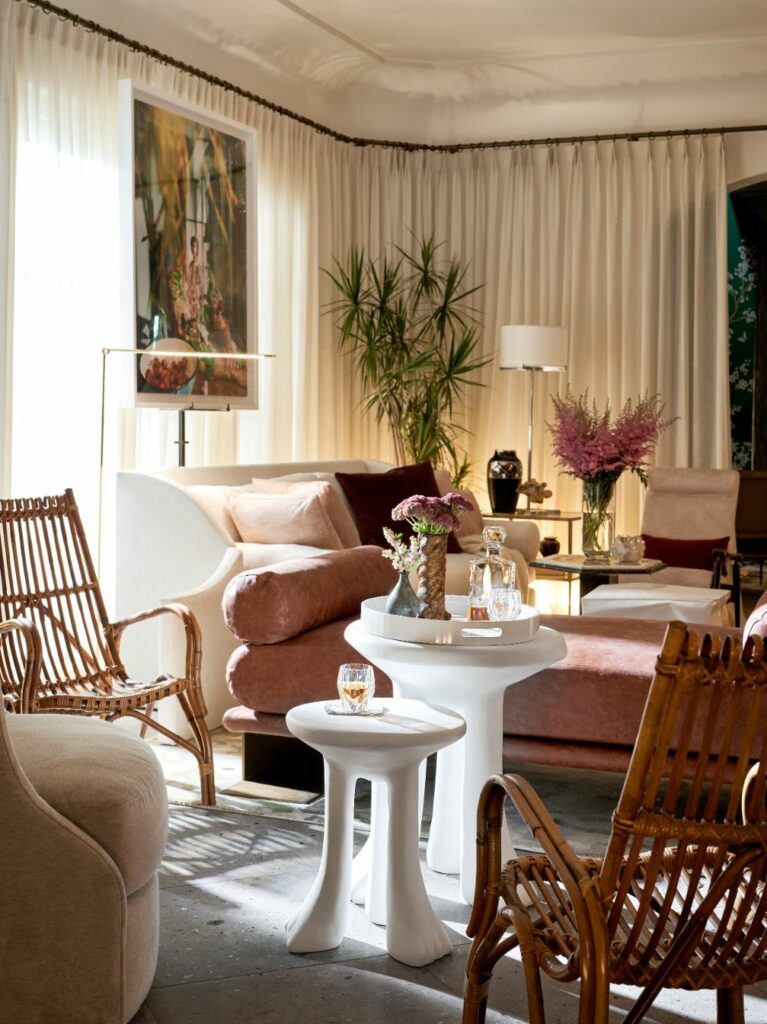 6. Remember Sheer Draperies Are The Best Way To Hide Archictural Imperfections.
While it's not something we strive to do, sometimes windows and doors cannot be moved. Sheer draperies are often the backdrop solution to provide the eye with a restful backdrop. Move the sofa anywhere you like without having to worry about it being centered in front of the window, door frame, or another architectural object.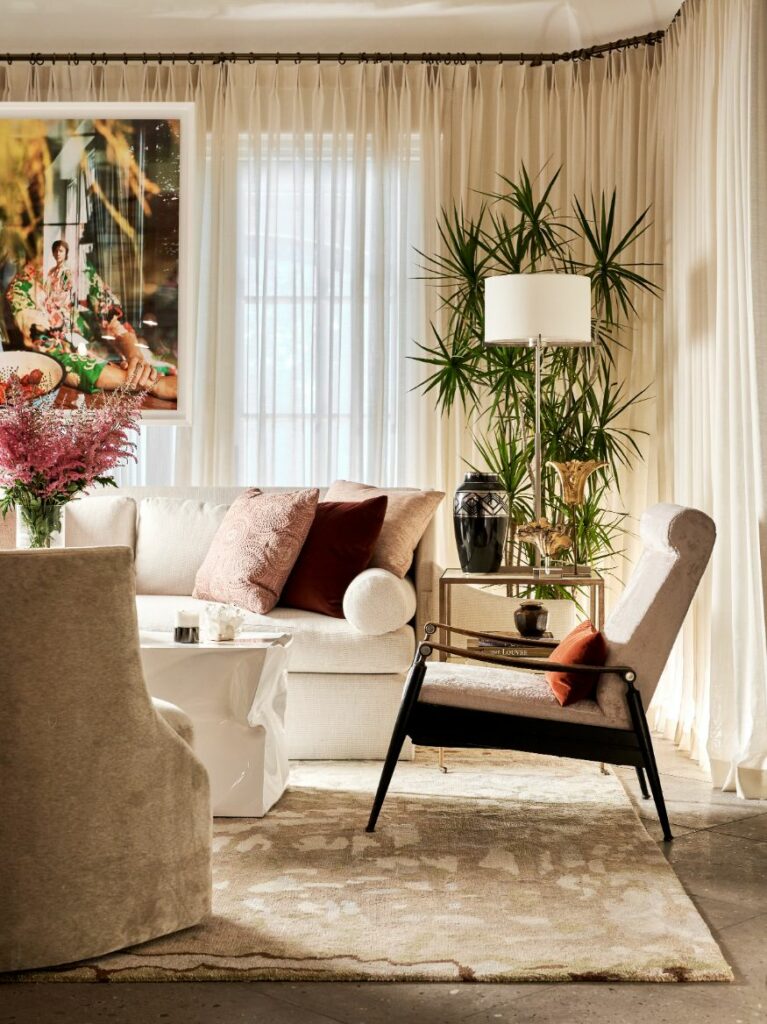 7. It's Okay To Hang Art Over Window Treatments.
Again, the architectural elements such as walls or windows may visually disrupt the interior design. In this case, consider completely steering a wall or using fabric panels in more places than to cover your windows. Then hang your art right over them.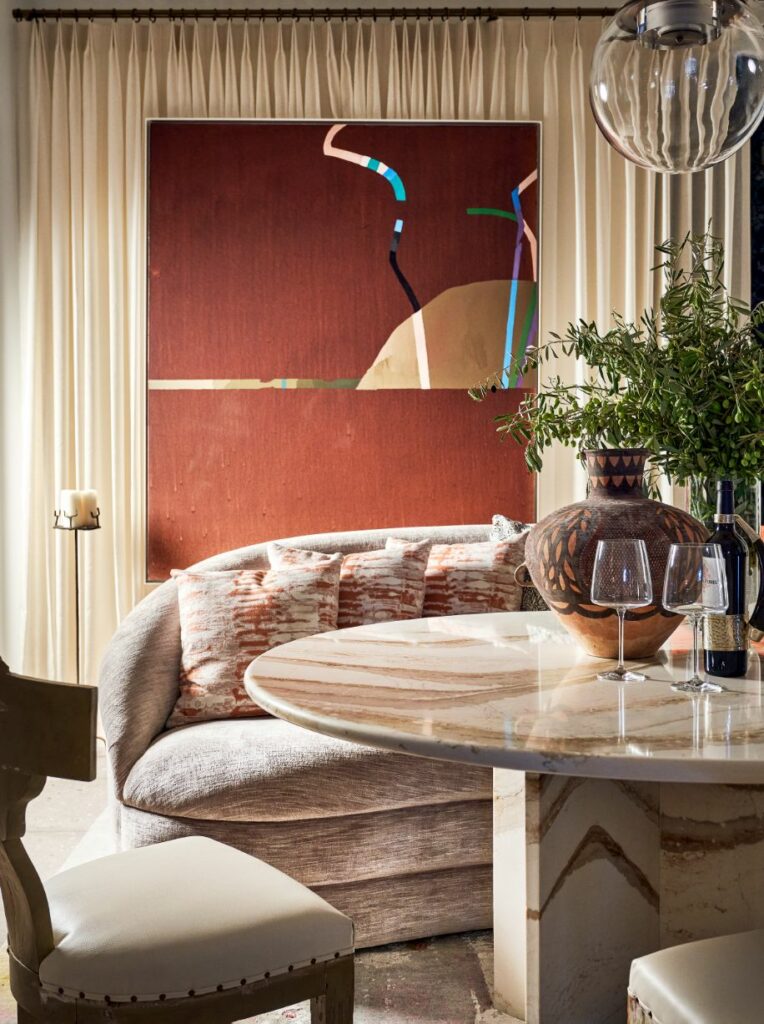 8. Sometimes Art Doesn't Need To Be Art.
While we always think of art as something that hangs. Art can be almost anything. Mixed mediums and combining multiple types of art provide interest without making your brain go visually crazy.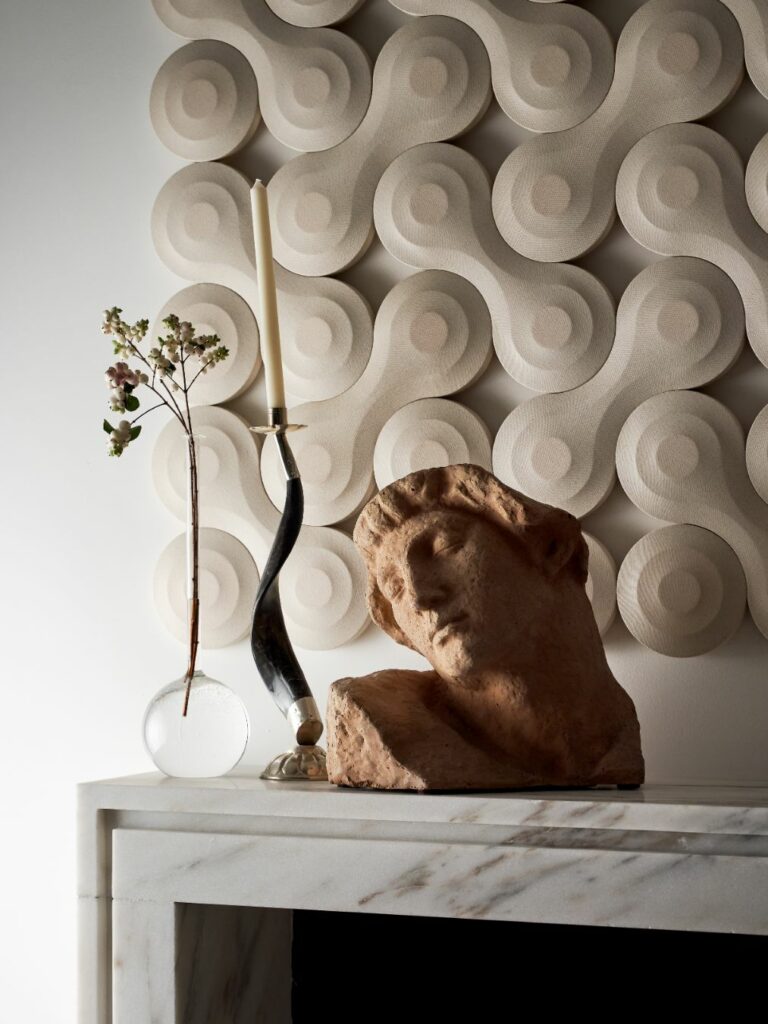 9. Modern Fireplace Designs Can Be Super Simple.
As humans, and especially as interior designers, we sometimes go overboard – especially with fireplaces. Marco Mohon, thank you for reminding me to KISS – keep it simple silly.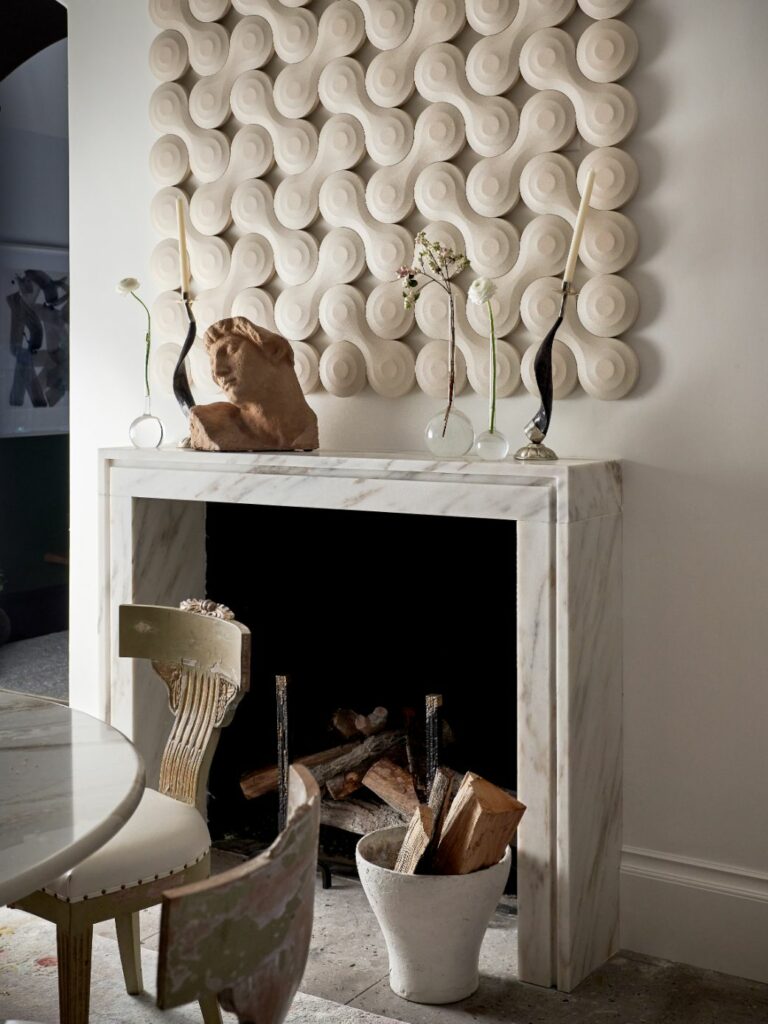 10. Mix Textures & Tones.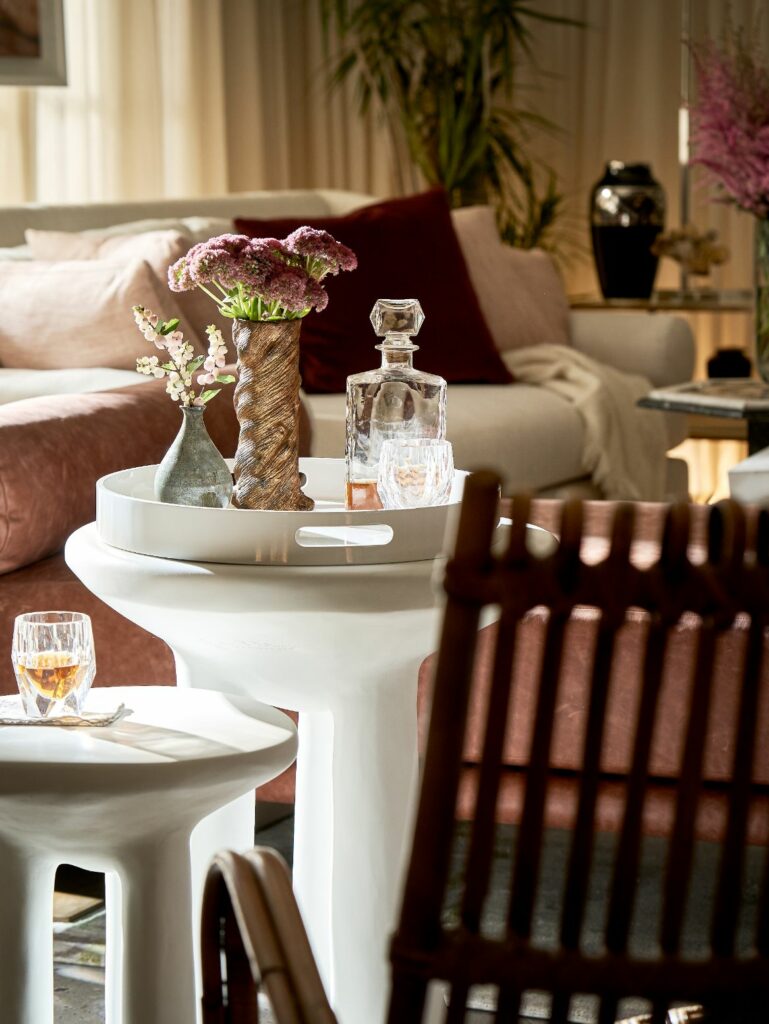 11. Vary Heights & Make Tables Functional.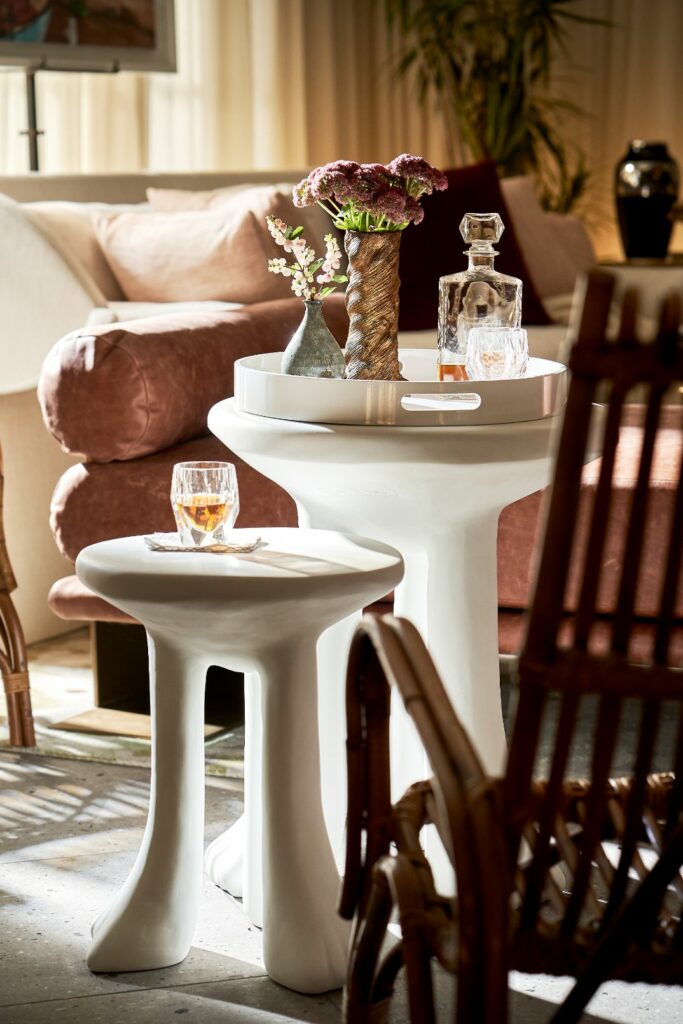 12. Space Plan Each Square Foot To Serve a Purpose.
Functionality is key. Consisting of two distinct areas united through a transportive essence and rich, comforting palette, every square foot of this keeping room serves a purpose.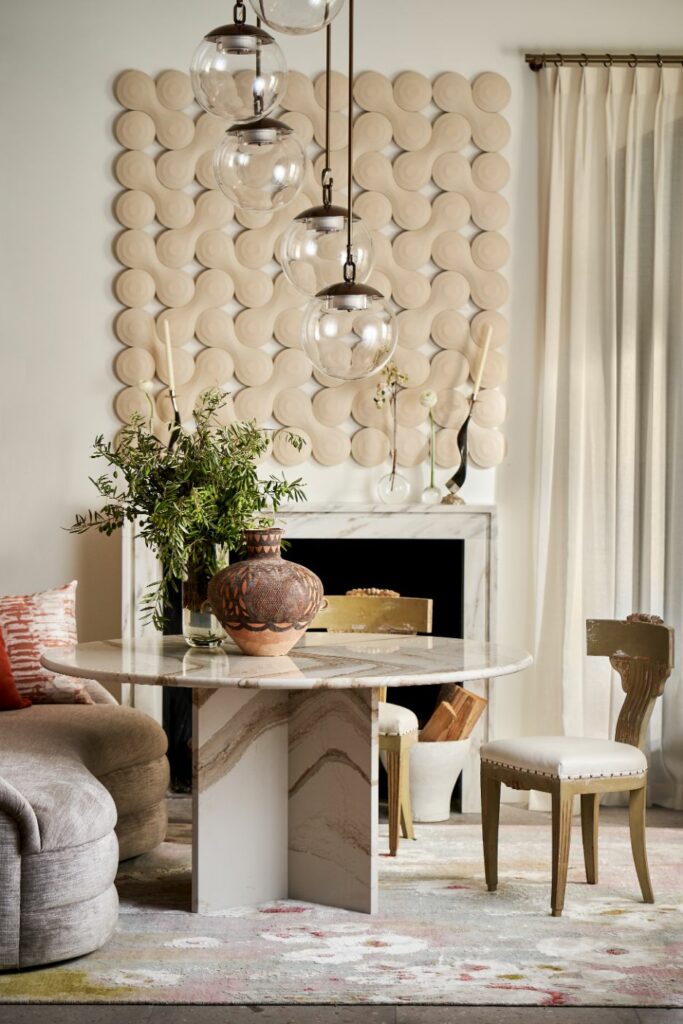 13. Make Sure The Breakfast Nook Table & Chairs Heights Are A Match Made In Heaven.
There's nothing worse than having a table that is too high for a chair or a chair that's too high for a table. Have you ever sat at a restaurant and immediately felt uncomfortable? If so, it's probably because the hospitality designer did not consider the table & chair heights.
14. Because I'm not too fond of #13. What did you think about this keeping room ideas and breakfast nook post?
Can you leave me a comment below to let me know if this was useful to you?
I hoped you enjoyed this beautiful backyard at Kips Bay Dallas.
Click here to see all of the Kips Bay Dallas Showhouse Photos & be inspired by my future interior design blogs by subscribing to my weekly interior design inspiration. Click here for a complimentary Dallas design magazine subscription. 
Here's to wishing you an amazing home design experience. Check out also interior designer blogs.
X~
Dee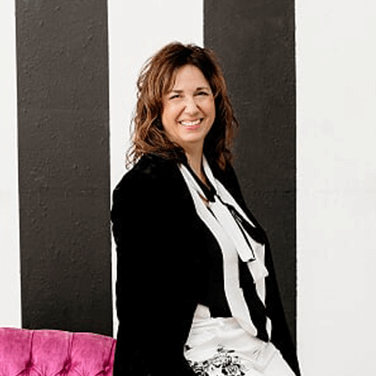 Chief D'KORator, Voted "Best of Houzz" for Dallas Interior Designers, Early Riser, Coffee Lover, Gardening Guru, Estate Sale Maven, Mover, Shaker, Wife, & Mom