Kips Bay Dallas Designers Showhouse Upstairs Living Room Decor Ideas by Dallas Design Firm Ten Plus Three
The living room encompasses Ten plus Three styles by showcasing a love for beauty in all forms- from the very art on the walls by Aldo Chapparo and Chul-Hyun Ahn to the exclusive furniture pieces by Promemoria, Maison Gerard, and EWE Studio.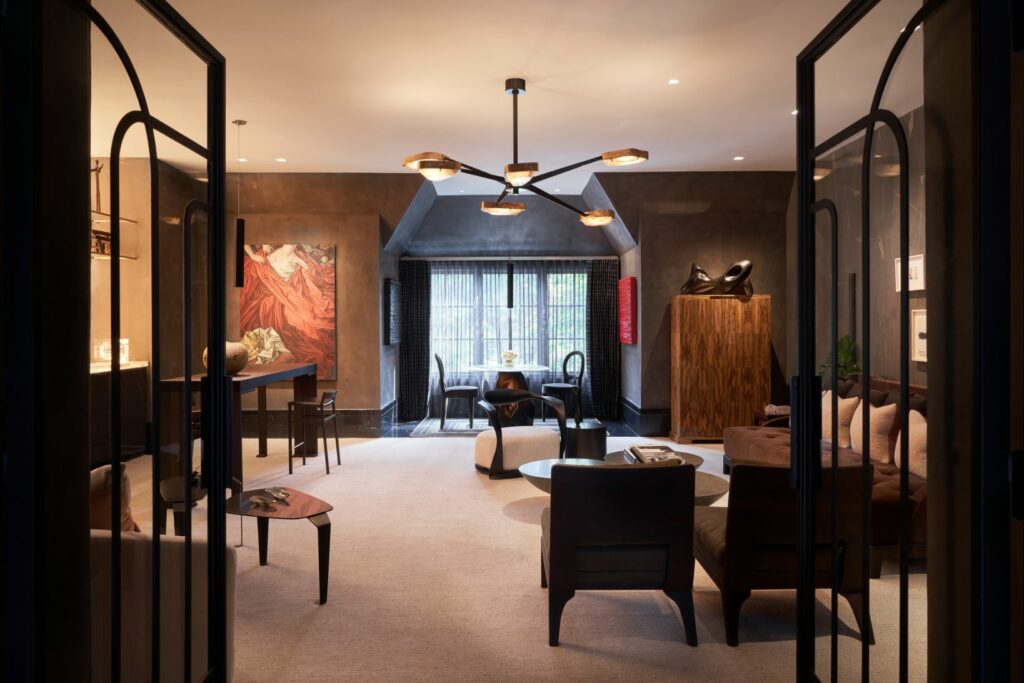 Venetian Plaster Walls & Hand-painted Teleo Wallpaper
The upstairs living room decor ideas were on the second floor of Kips Bay Show House at the top of the main stair landing. They converted a former home gym into an entertainer's lounge where the homeowner(s) and their guests can gather in an intimate setting surrounded by chic grey Venetian Plaster walls, hand-painted Porter Teleo wallpaper, a one of a kind custom bar, luxurious fabrics, and editorial furniture pieces.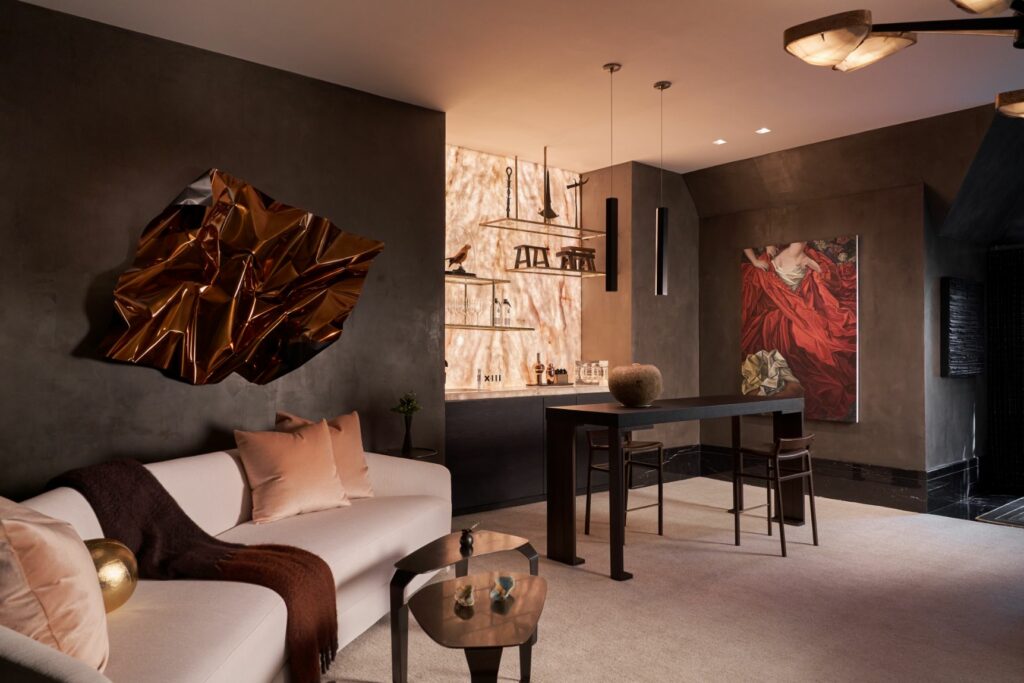 None of this would have been possible without CHT Systems' generosity, Maison Gerard, David Sutherland, Joel Cooner, Brenda Houston, Orona Metal, JG Designs, The Scott Group Studio, Natural Stoneworks, the Rug Company, and many more.
Backlit Bar with Natural Stone & Suspended Shelves | Ten plus Three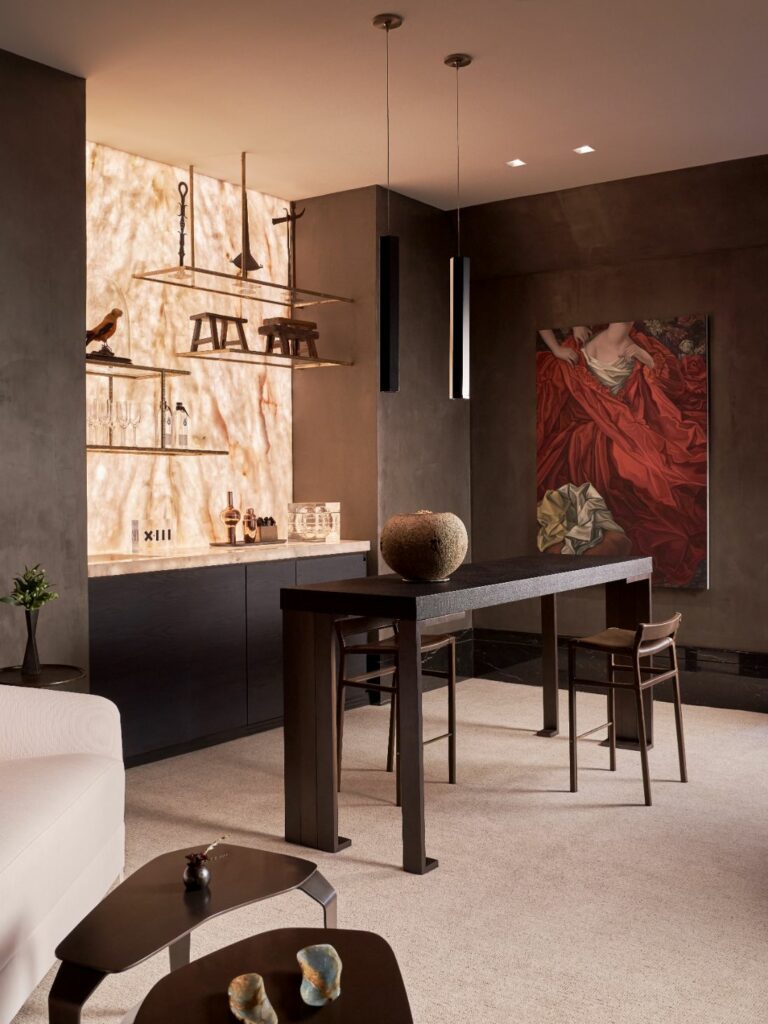 Dark Chocolate Venetian Plaster Walls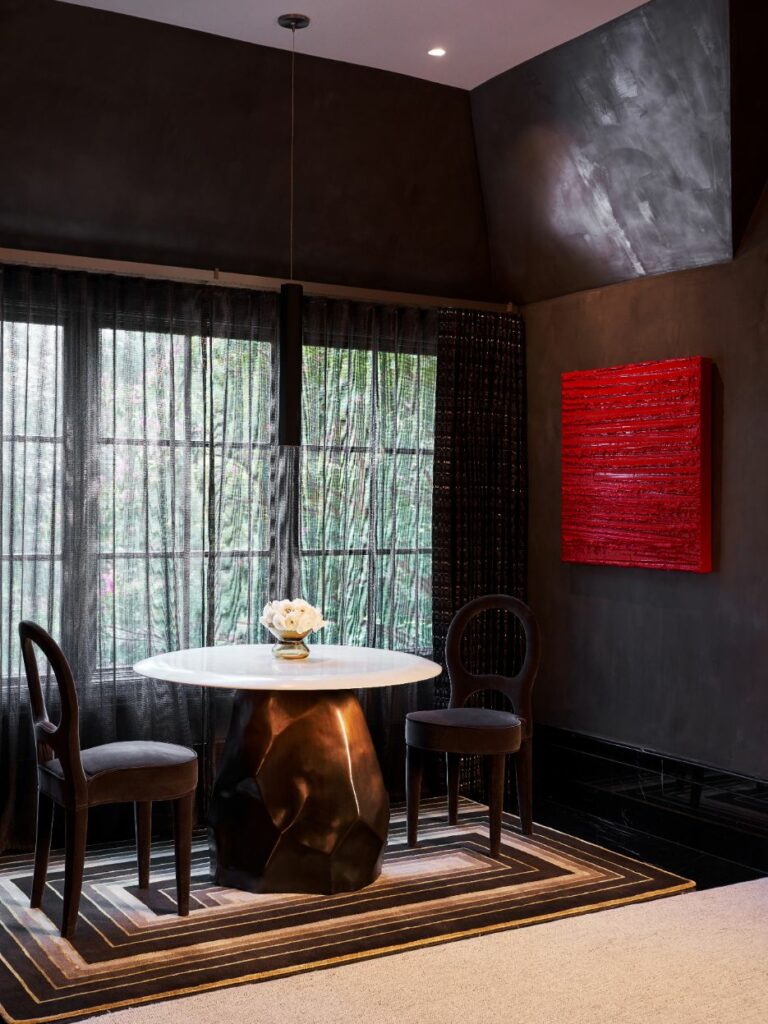 How To Paint Angled Walls In a Bonus Room?
To visibly gain height in an upstairs bonus room or a room with pitched ceilings, paint the pitched or angled part of the ceiling the wall color. Extending the wall color naturally makes the room feel it's actual height. If you were to paint the ceiling color's angled parts white or the ceiling color, the room height would appear shorter.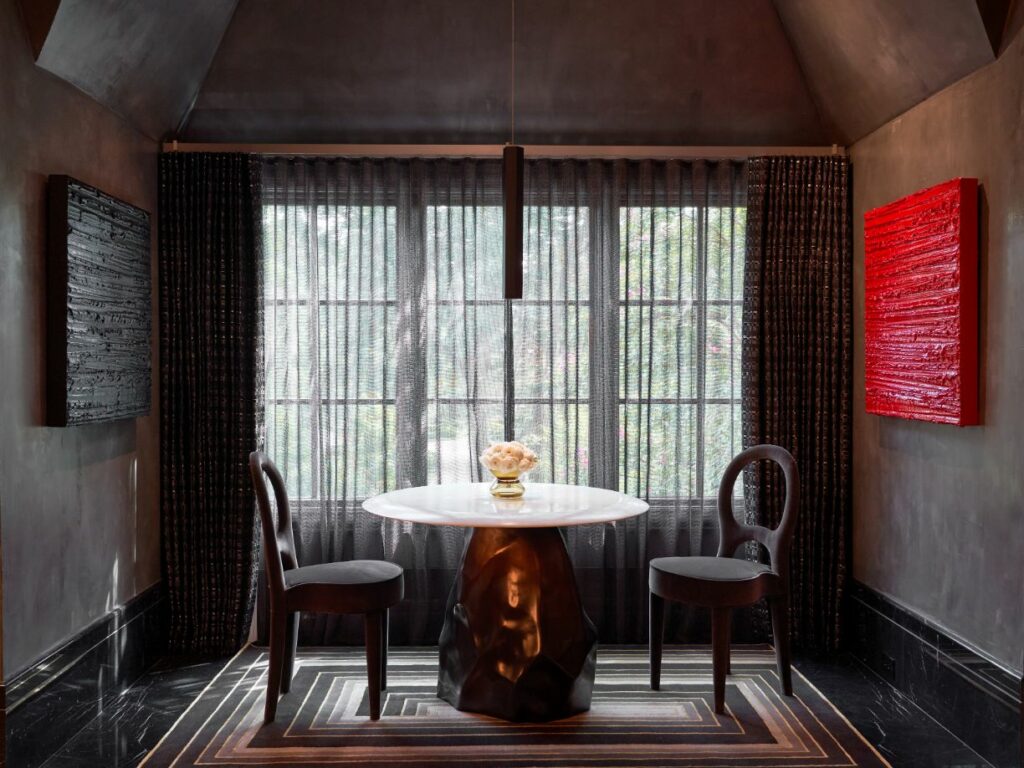 Modern Gold Faux Cracks Over Venetian Plaster by Dallas Design Firm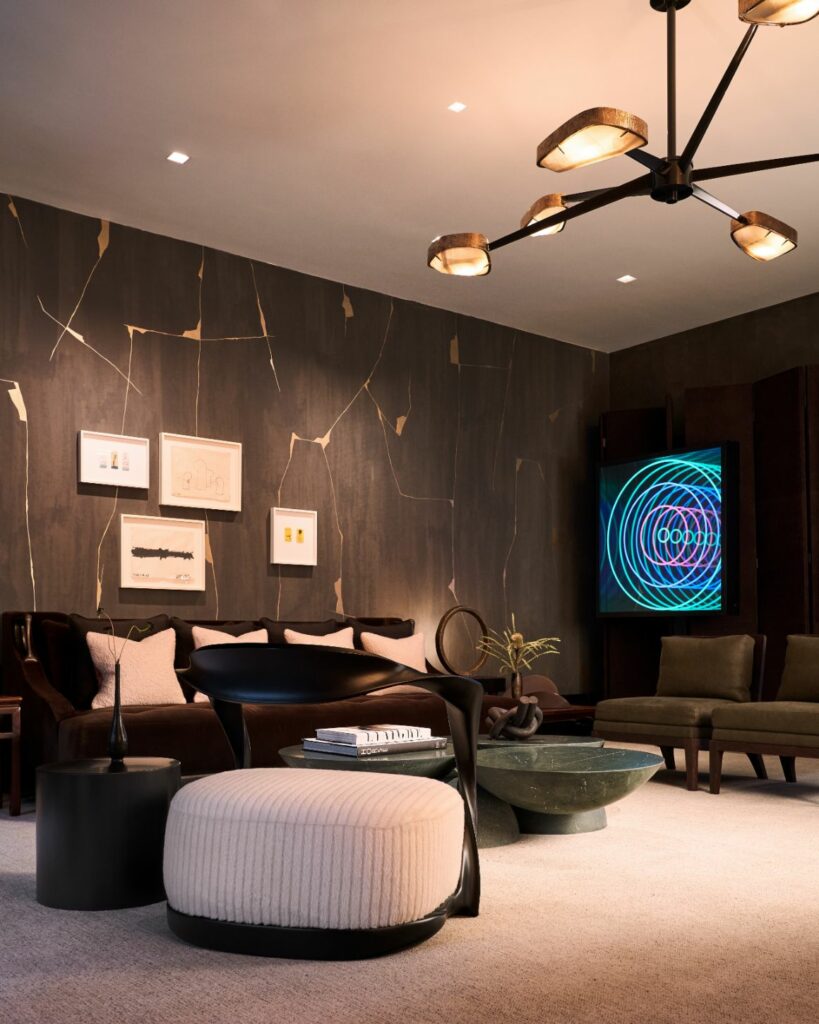 Art Deco Zig Zag Pattern Venetian Plaster
Gold veins zig zag pattern like modern style veins on the smooth Venetian plaster walls are gorgeous.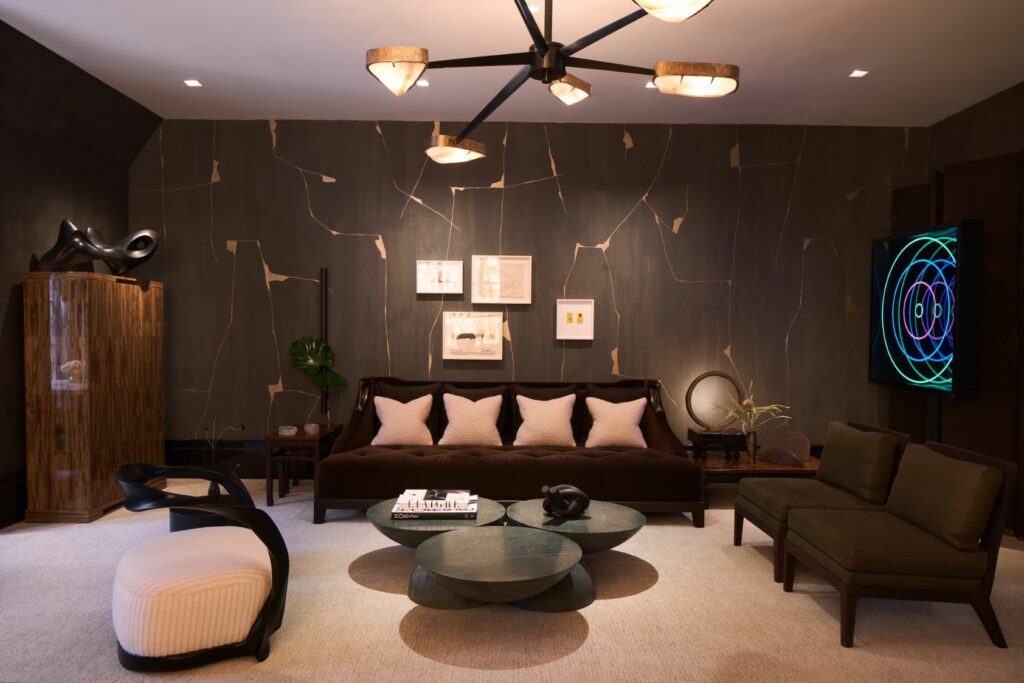 Asymmetrical Gallery Wall Ideas
Not all gallery walls have to be hung perfectly spaced apart. While I love super symmetrical galley walls and I've installed and used written about gallery walls many times, I also like the asymmetry with this gallery wall. Click here to find easy solutions to installing a gallery wall and see gallery wall ideas.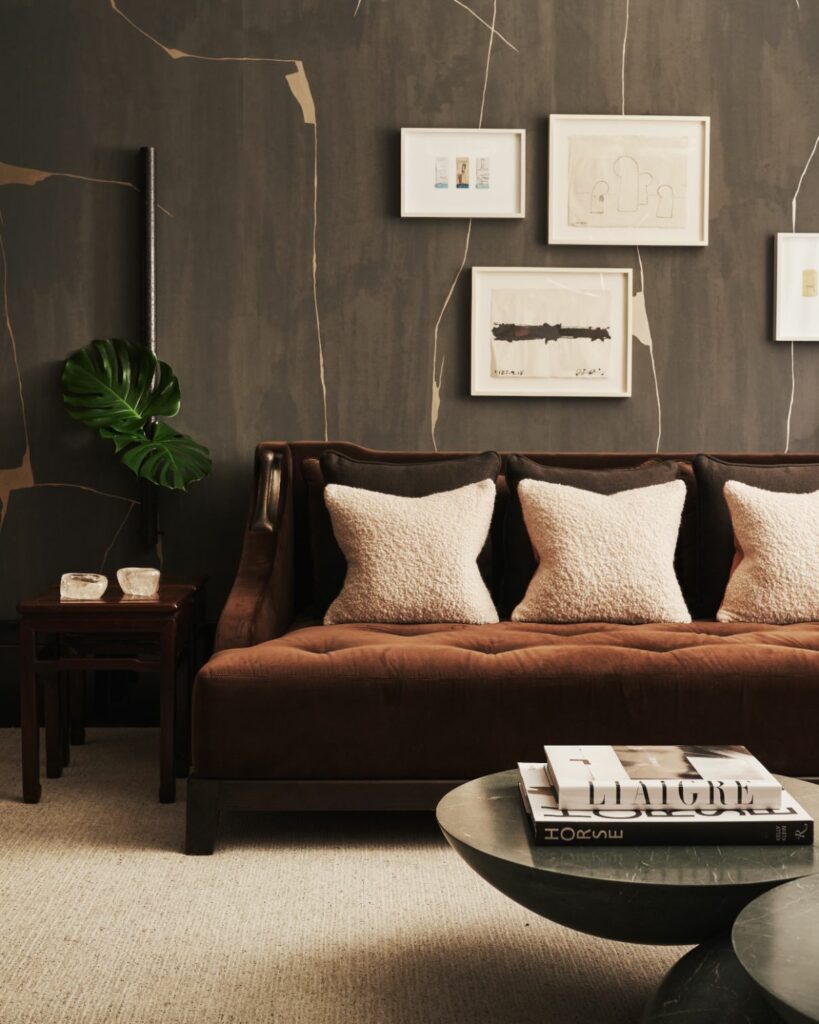 Looking for a Asid Dallas Design Firm or Dallas Designers in your area?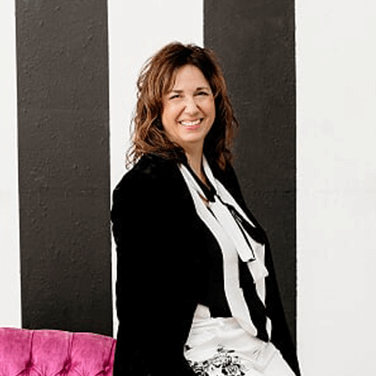 Chief D'KORator, Voted "Best of Houzz" for Dallas Interior Designers, Early Riser, Coffee Lover, Gardening Guru, Estate Sale Maven, Mover, Shaker, Wife, & Mom