DIY Gallery Wall Ideas and Tricks | How To Create A Gallery Wall
Recently, a D'KOR HOME reader asked for a little lesson in my  DIY Gallery Wall Ideas, Tips, and Tricks. The exact question was…
"How To Install a Gallery Wall of Art?"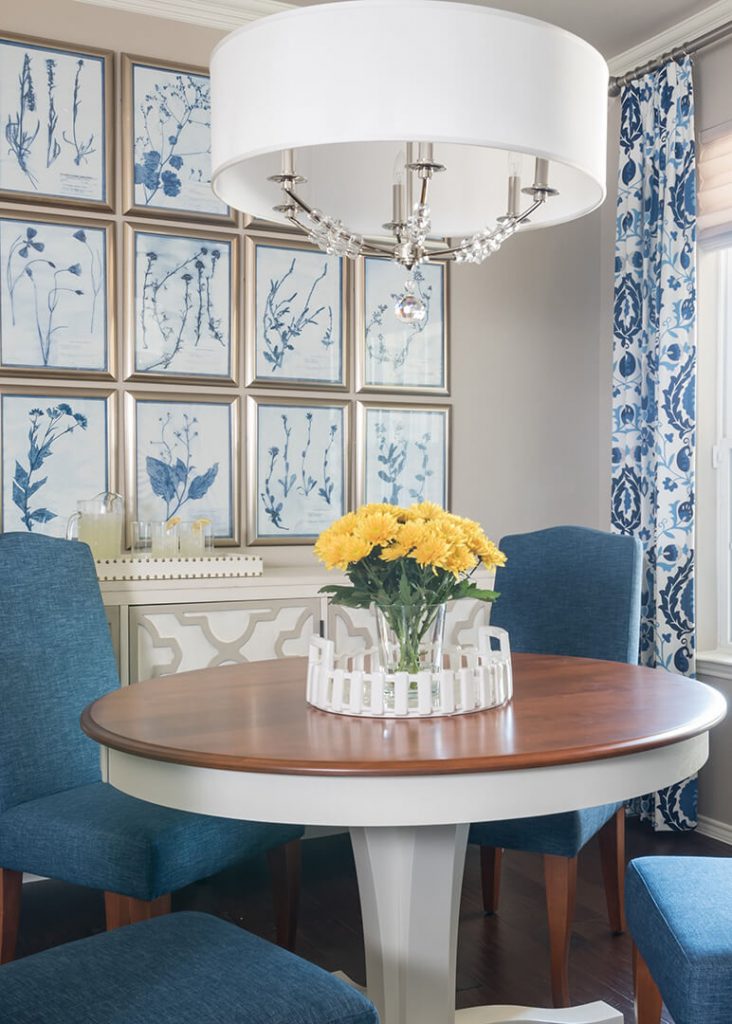 How To Create A Gallery Wall & DIY Gallery Wall Ideas
I'll use Mrs. Zeller's eat-in kitchen gallery wall tips and tricks – click here to see her Del Webb Texas Community home design.
Please Meet My DIY Gallery Hanging System & Gallery Wall Tips and Tricks
Here are the rules of thumb my Dallas interior design firms designers use when installing gallery walls for our clients. In case you're wondering, we most often call in our professional art installers for the sake of time and perfection for our clients.
DIY Gallery Hanging System & Techniques | Gallery Wall Tips and Tricks
There are several ways to create a gallery look. You can use new and vintage prints and paintings together. Flea market finds we are among my favorites. I like to find art within one color palette in various sizes or ensure that all sizes are identical. Believe it or not, this is the most critical and time-consuming step. Having one piece of art that is a little "off" draws immediate attention to the singular work of art vs. the entire wall.
2. Keep frames & matboards cohesive.
Ensuring your frames are in the same color-tone is super helpful. Spray paint can be your best friend. Matboards must be the same. Mixing various tones is okay if the space is large enough; otherwise, the gallery wall we begin to look messy. We work with our professional framers to ensure the color tones, and the art looks great in the frames with mats so that we don't waste time on installation day.
3. Plan & layout your gallery wall installation on the floor before hanging.
When you've gathered your art, layout the pattern, and consider the installation on the floor. Measure both the width and height. Be sure you've allowed for the exact amount of space in between your frames. Confirm this measurement works with your wall and room. Take a photo of the assemblage. Hold it up as if you're looking at the image on the wall. Is there anything you're missing, or are colors balanced? If not, this is the most comfortable time to move them around.
4. Start with your most central art piece in the gallery wall.
Measure to find the center of the wall or focal point. Use at least an 18″ level or laser level to make life easier. Again, recheck your layout to ensure it will fit above sofas, around furniture, etc.
5. Hang frames with 1-2″ uniform spacing.
Aside from the visual colors of the art and frame tones, frame spacing uniformity is critical. I cannot stress this enough. I do not hang gallery walls for my clients simply because when installing flea market finds or mixed art, and you'll quickly learn that all art frames are not created equally. Hanging mechanisms aren't either.
For most art, I recommend no more than 2″ of space between the frames. More than 4″ starts to seem like to fly away art. Hanging art 1″ apart looks awesome and often appears as a wallcovering. That's not saying that wall art arrangements from my recent home office ideas blog post like this don't work. Each gallery wall is different. Notice this wall has insets and columns.
How To Create A Gallery Wall & DIY Gallery Wall Ideas
Gallery Wall Installation Tools & Necessities Required To Hang The Perfect Gallery Wall
 Art for the gallery wall
Spray paint if you need to paint frames
Matboards
Level – 18″ or longer (a laser leveler is super useful too)
Pencil for making light erasable marks
Measuring tape
Phone or camera for taking photos of the laid flat installation.
Click here to see more Gallery Wall Installations and get Gallery Wall Ideas. Click here if you're an art collector and want a more professional gallery hanging system. 
Got another DIY gallery hanging system or more gallery wall tips and tricks? Leave me a comment below.
X~
Dee
P.S. Check out these posts or book a complimentary home design appointment with one of my Dallas interior designers or Dallas interior decorators.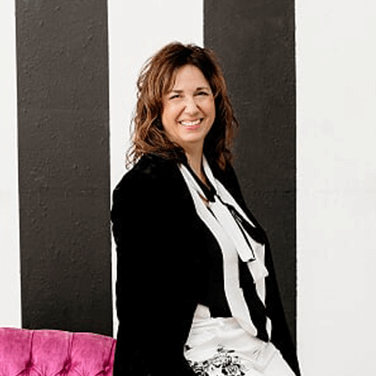 Chief D'KORator, Voted "Best of Houzz" for Dallas Interior Designers, Early Riser, Coffee Lover, Gardening Guru, Estate Sale Maven, Mover, Shaker, Wife, & Mom