Downstairs Guest Bedroom Decor Ideas & Sitting Room Ideas by Dina Bandman
This gracious guest bedroom was located on the lower floor. Conceived by California interior designer Dina Bandman as a mini-retreat for overnight visitors to escape their daily surroundings and be indulged with classic, elegant luxury was the key factor for the color interiors spring design of the guest bedroom which easily converts to a sitting room or lounge by day.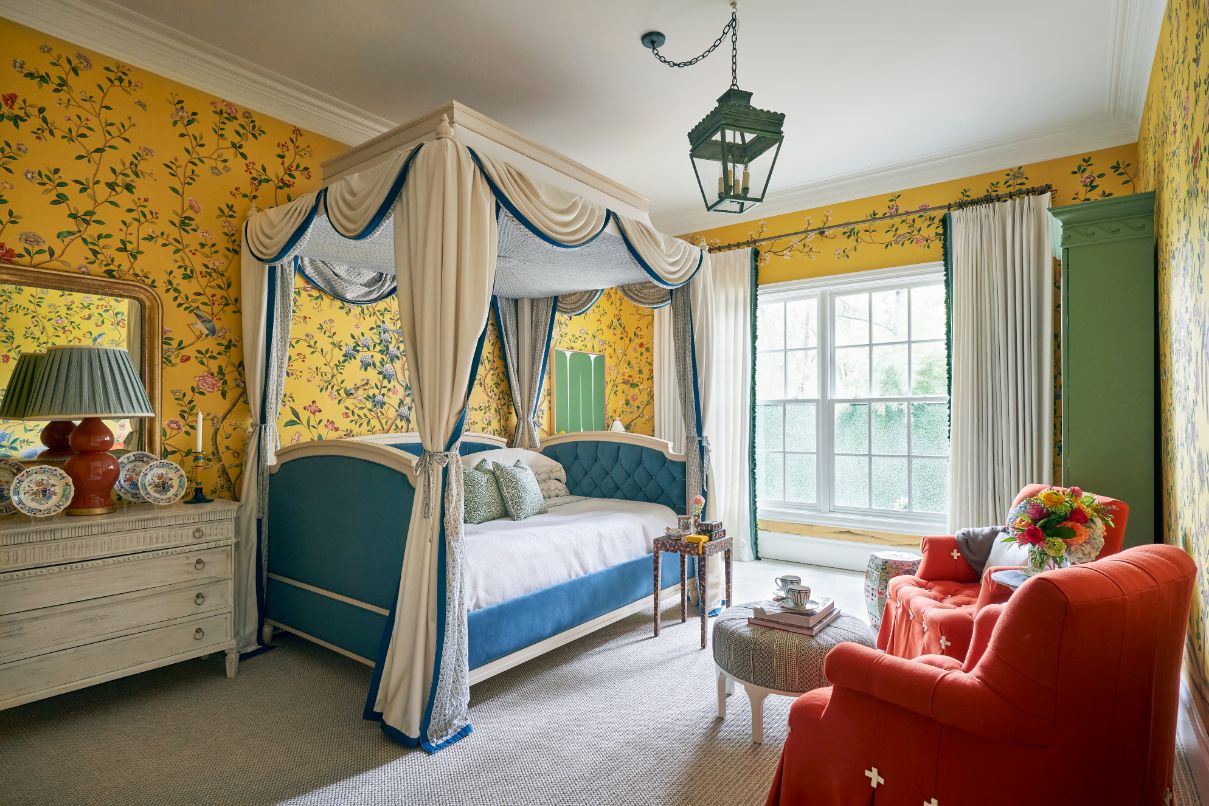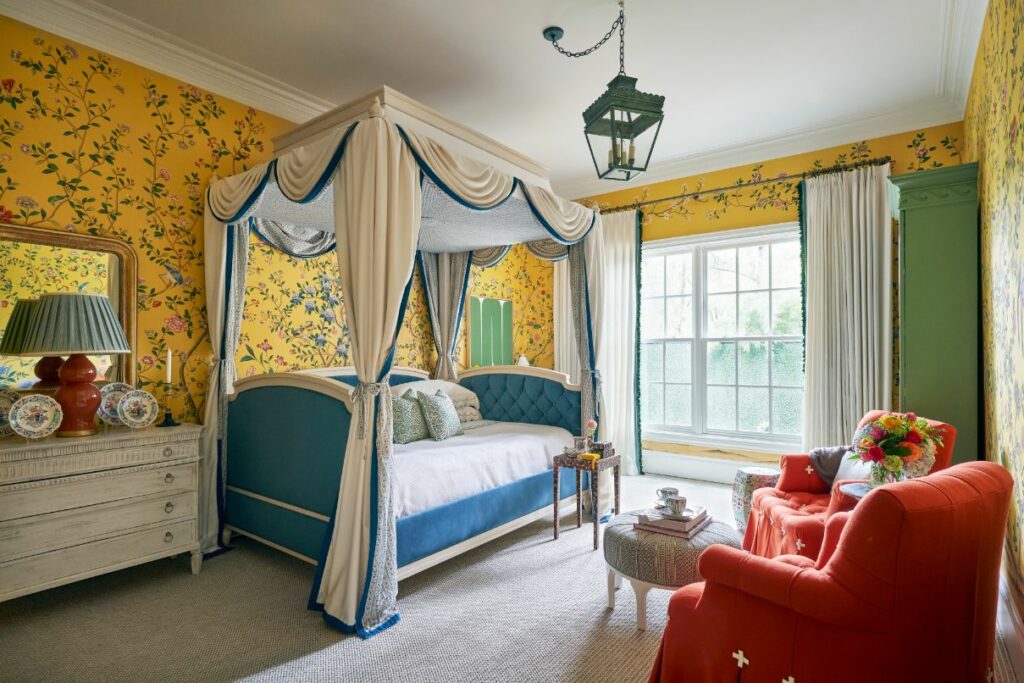 Sitting Area & Guest Bedroom Decor With Custom Day Bed
It showcases a 'fresh-traditional' style that is both uplifting and collected with nothing staid or stuffy about it. The inspiration for the room began with an exquisite hand-painted wallpaper designed in a collaboration between deGournay and Erdem Moralioglu.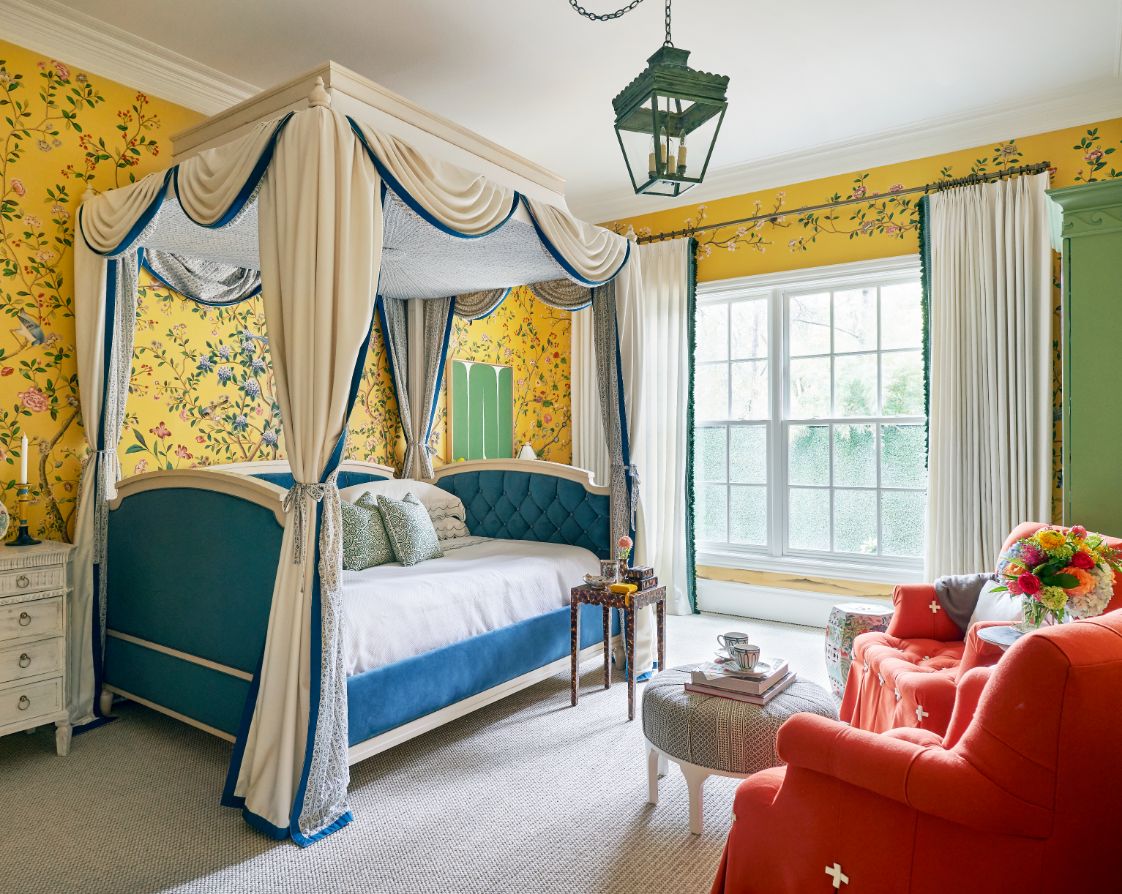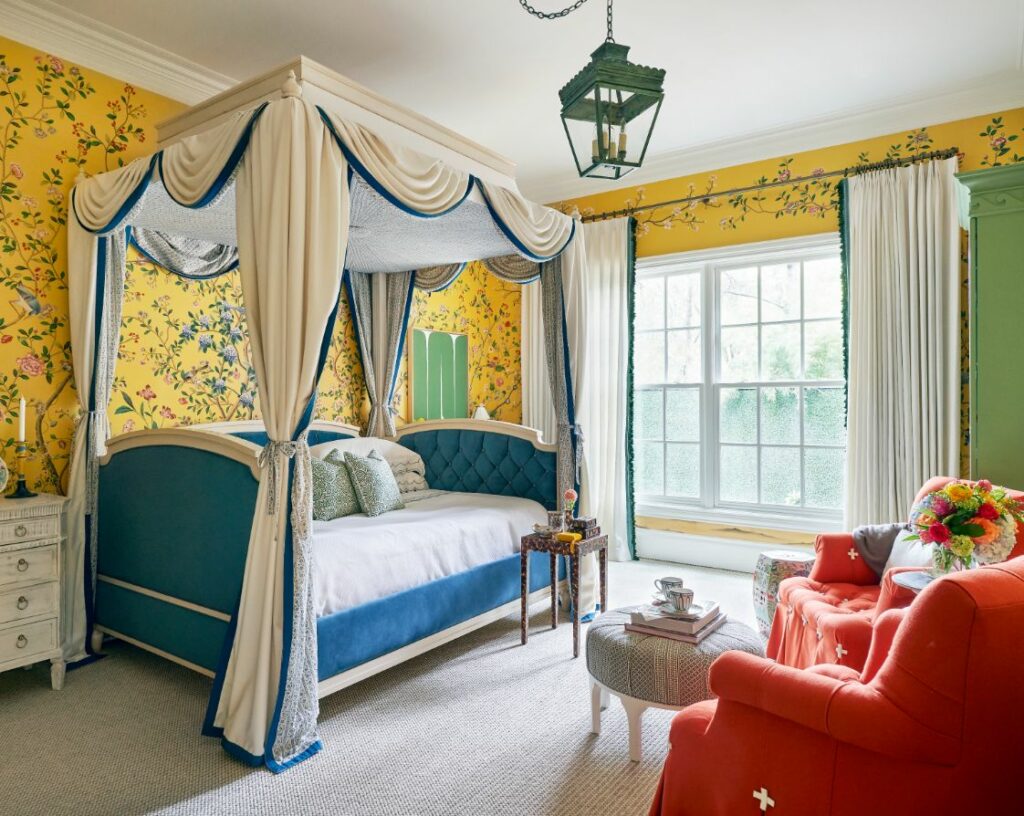 A timeless blue and white canopy bed is turned sideways in the room to feel more like a daybed and to allow ample space for a seating area that invites guests to relax and unwind from the day.
Its design depicts a Chinoiserie pattern with a scene of nature in full bloom on a vibrant imperial yellow ground.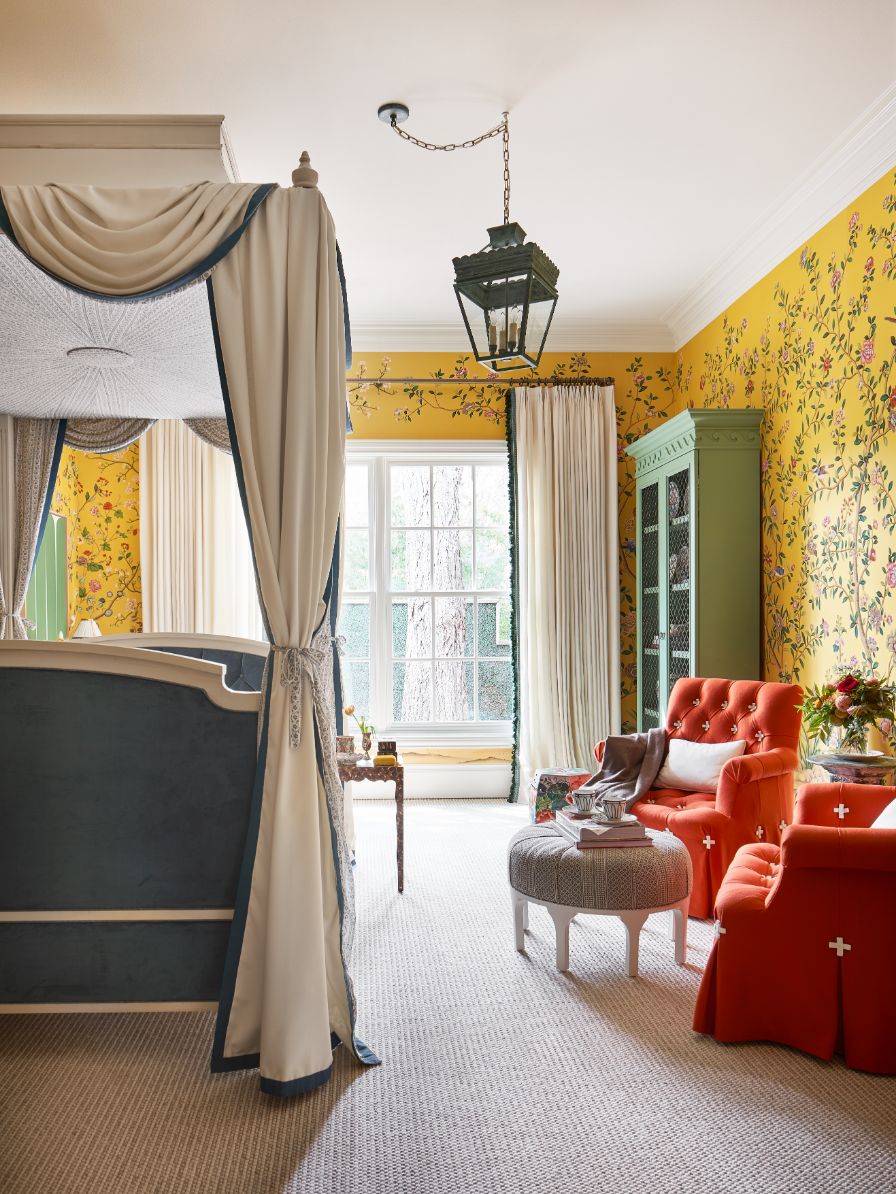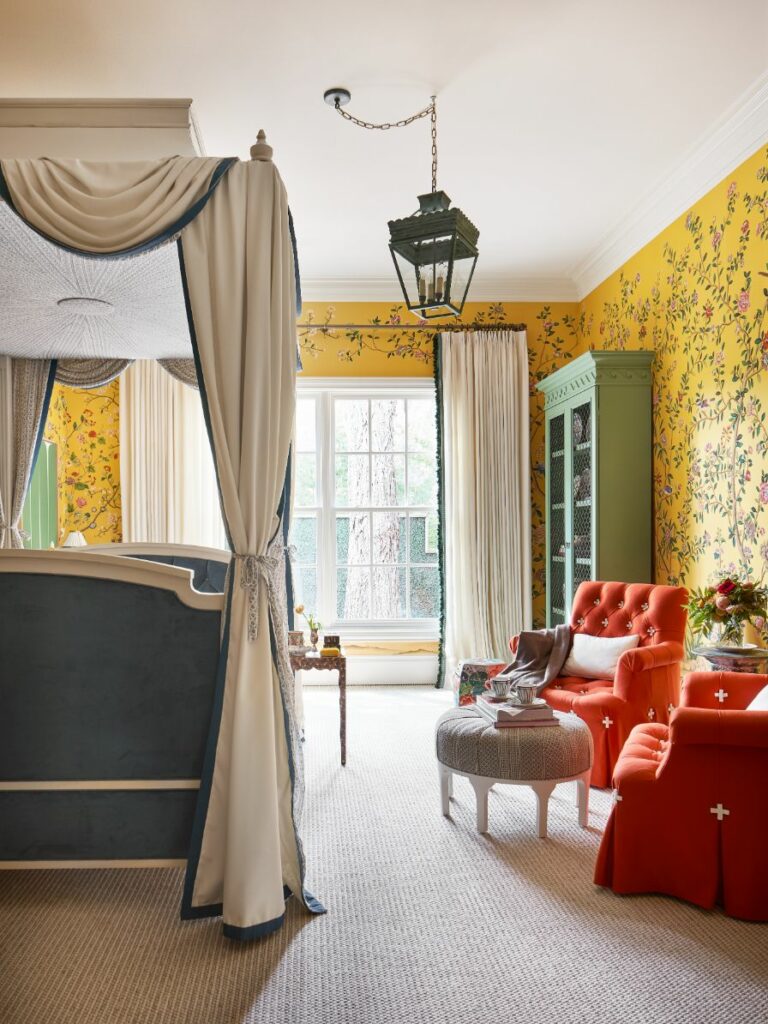 Custom Furniture & Chair Button Details | Guest Bedroom Decor
We loved the white custom X button details on the custom russet red chairs.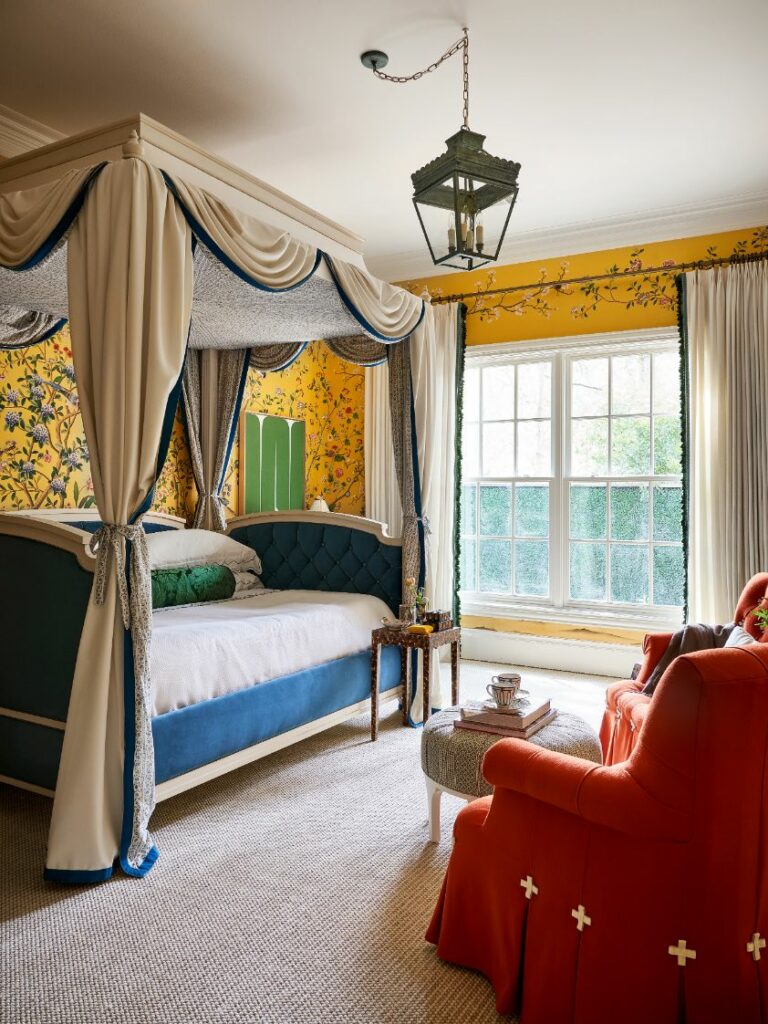 Custom Bed & Custom Bed Canopy With Drapery Panels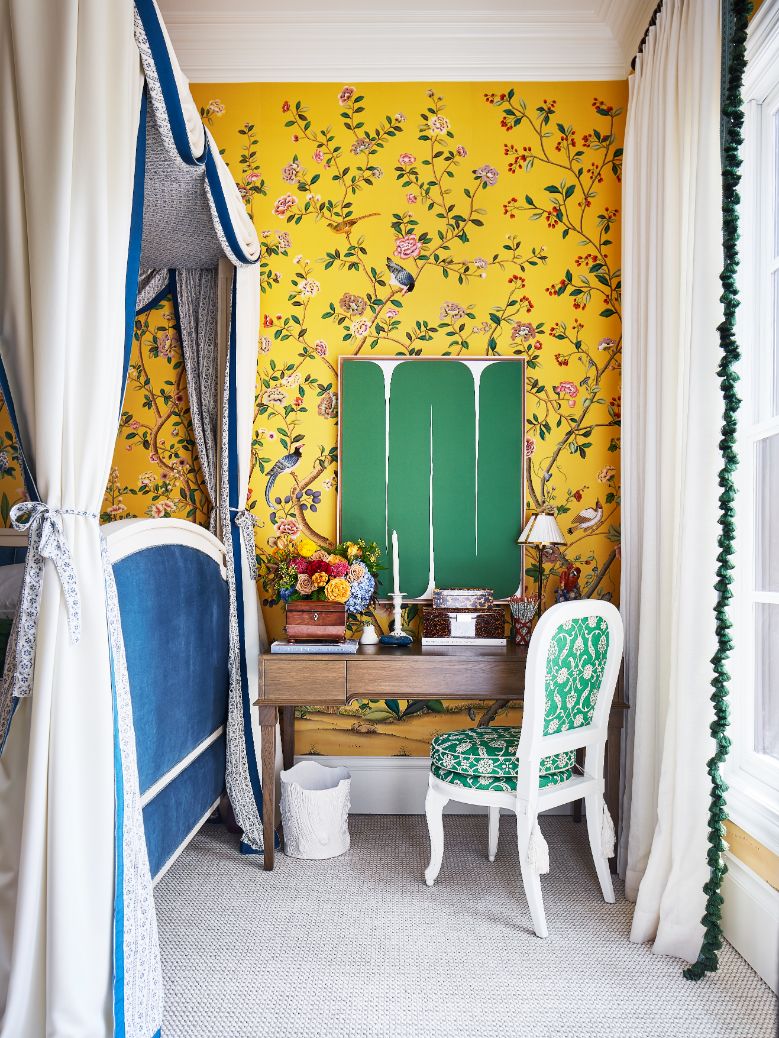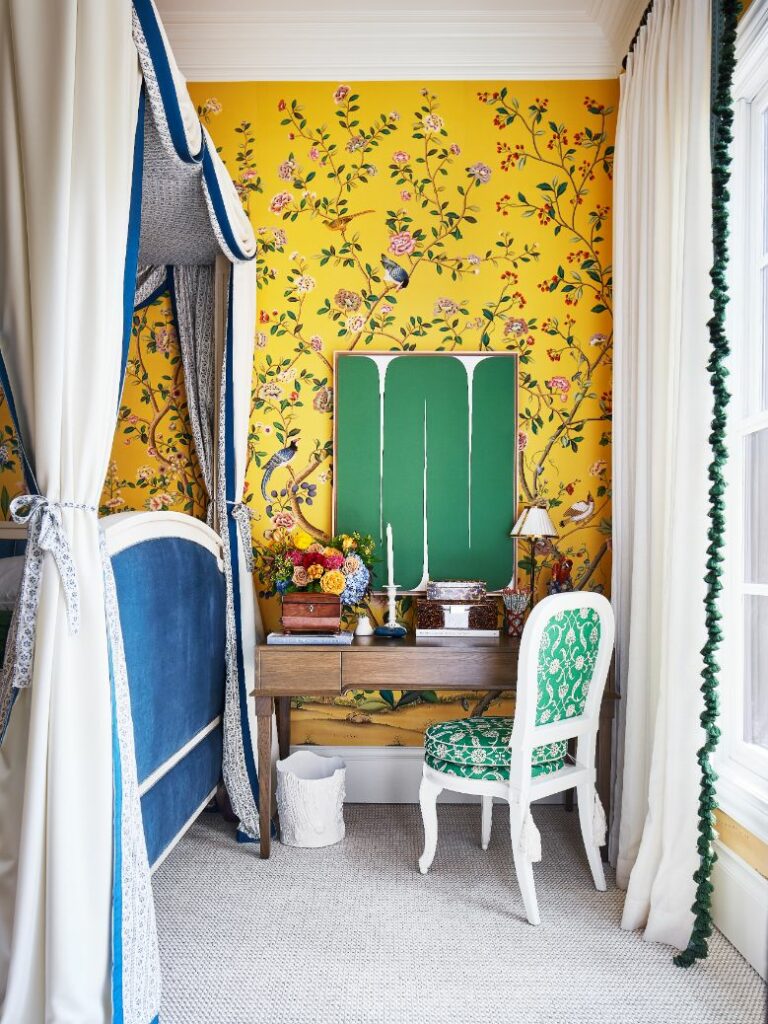 Custom Window Treatments With Tassel Fringe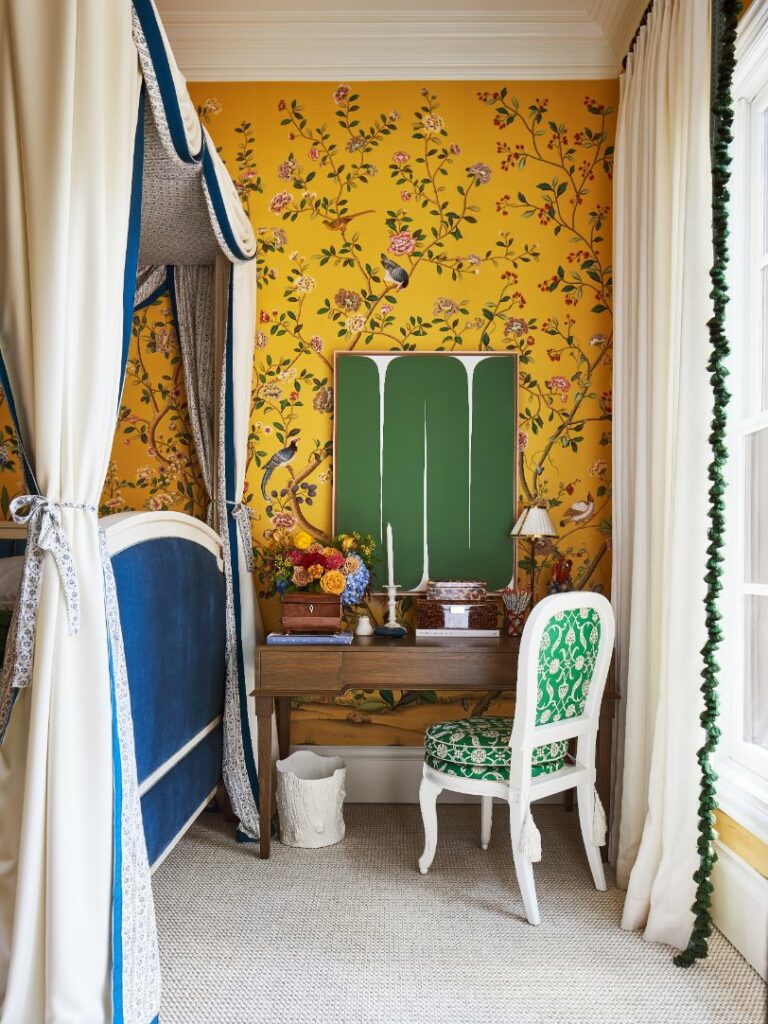 Contemporary Art Immediately Modernizes Guest Room Design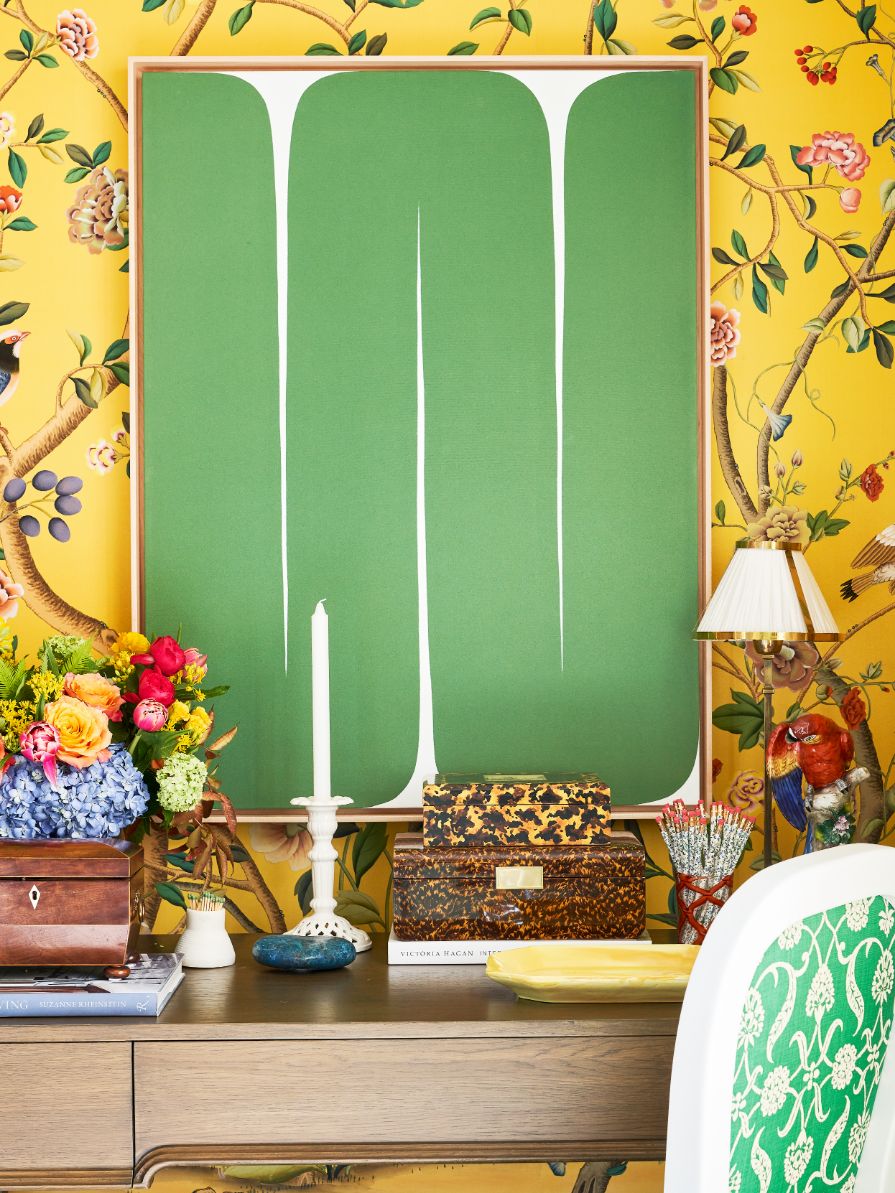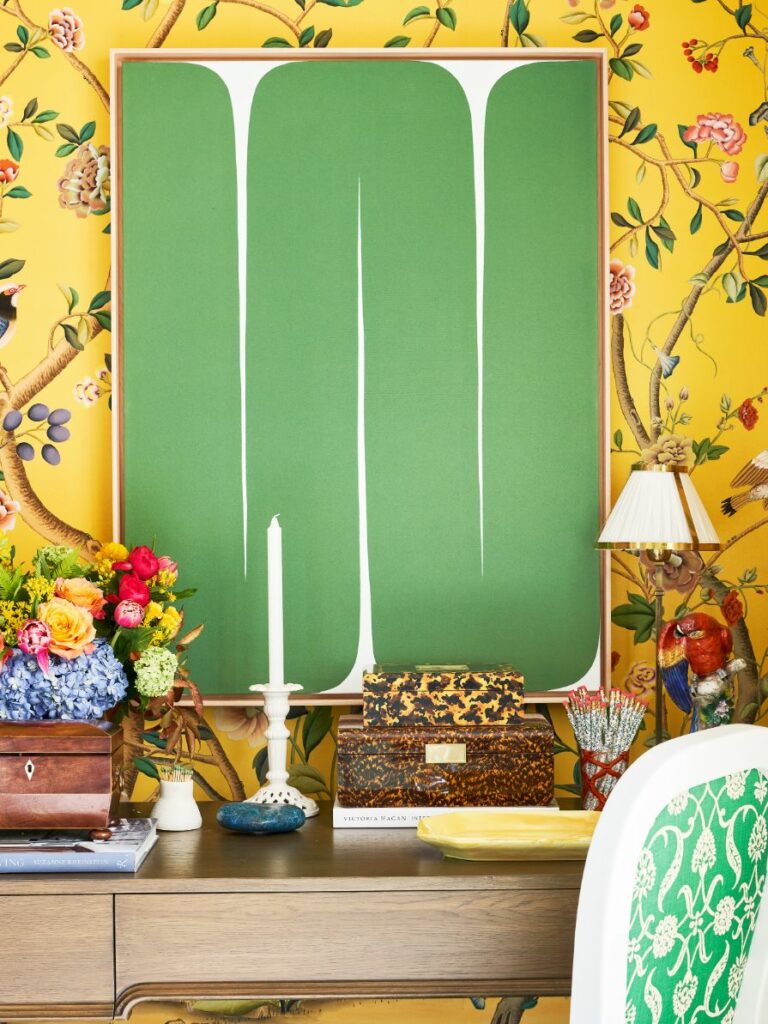 Antique Accessories & Vintage Plates
You all know how much I love incorporating vintage elements into my interior design projects. I love these Dina Bandman! Great job!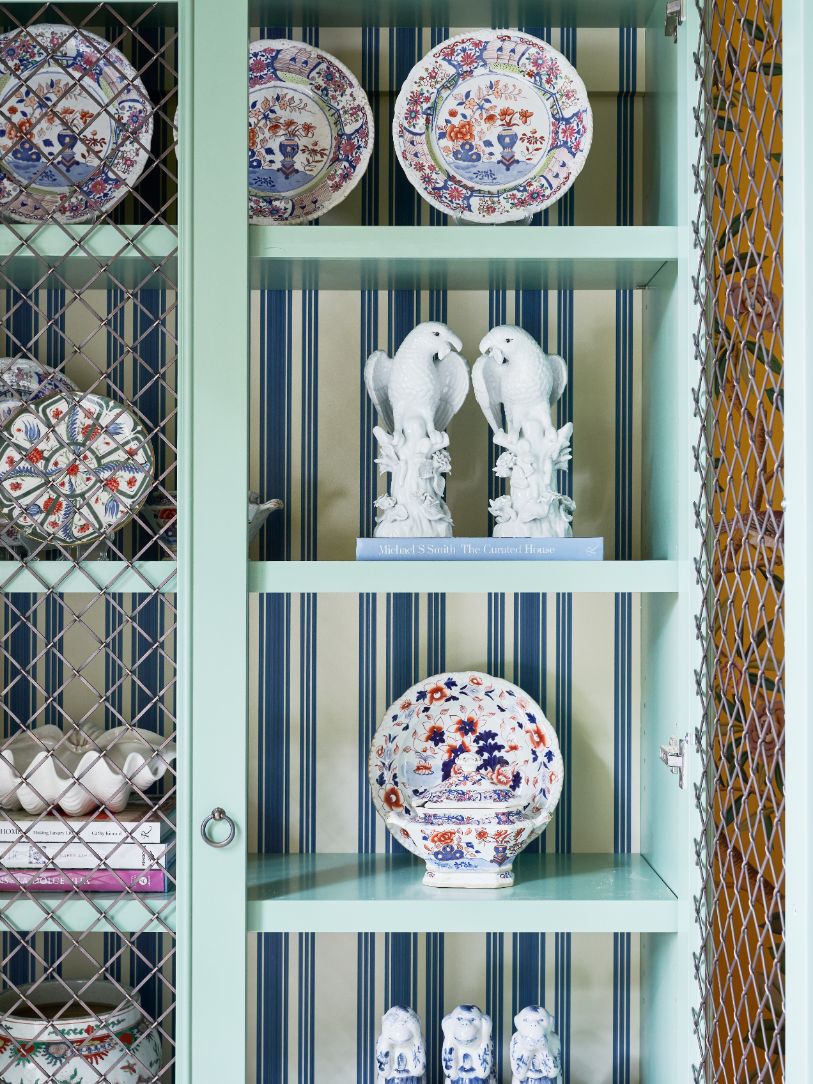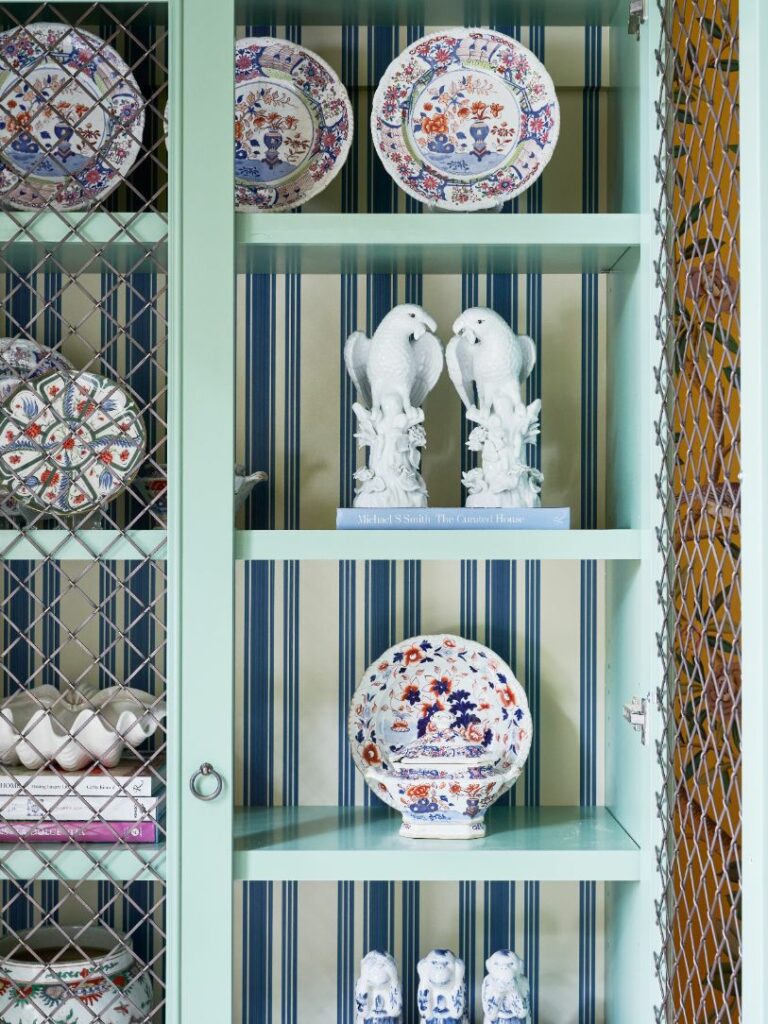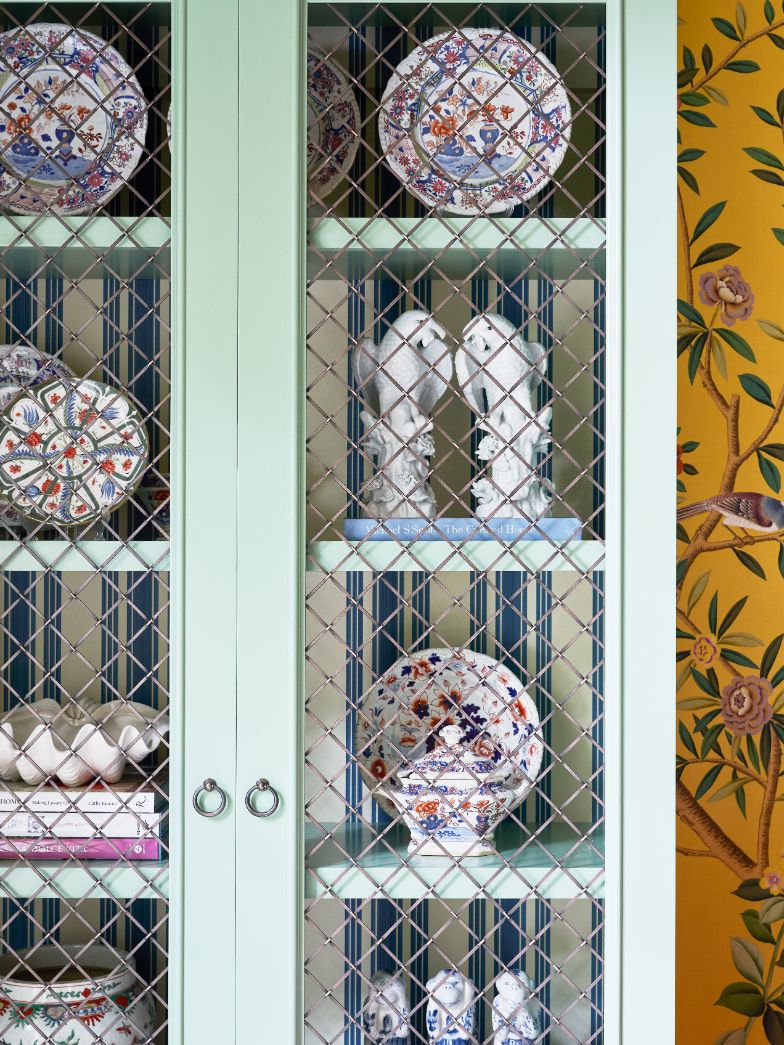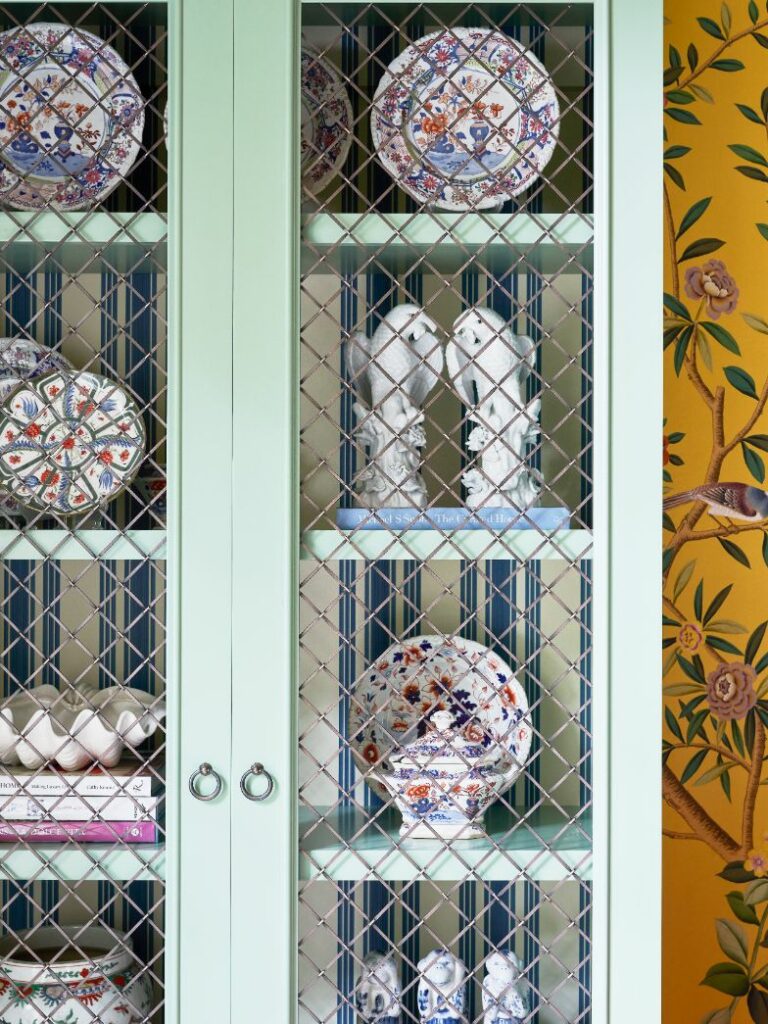 Modern Custom Traditional Style Furniture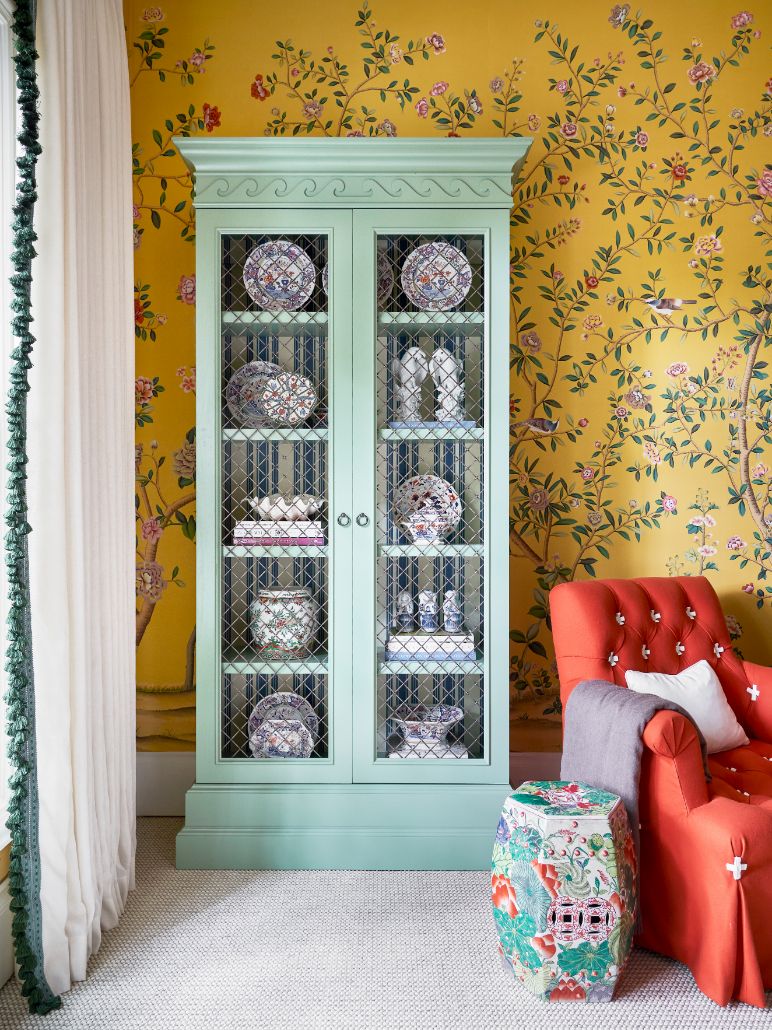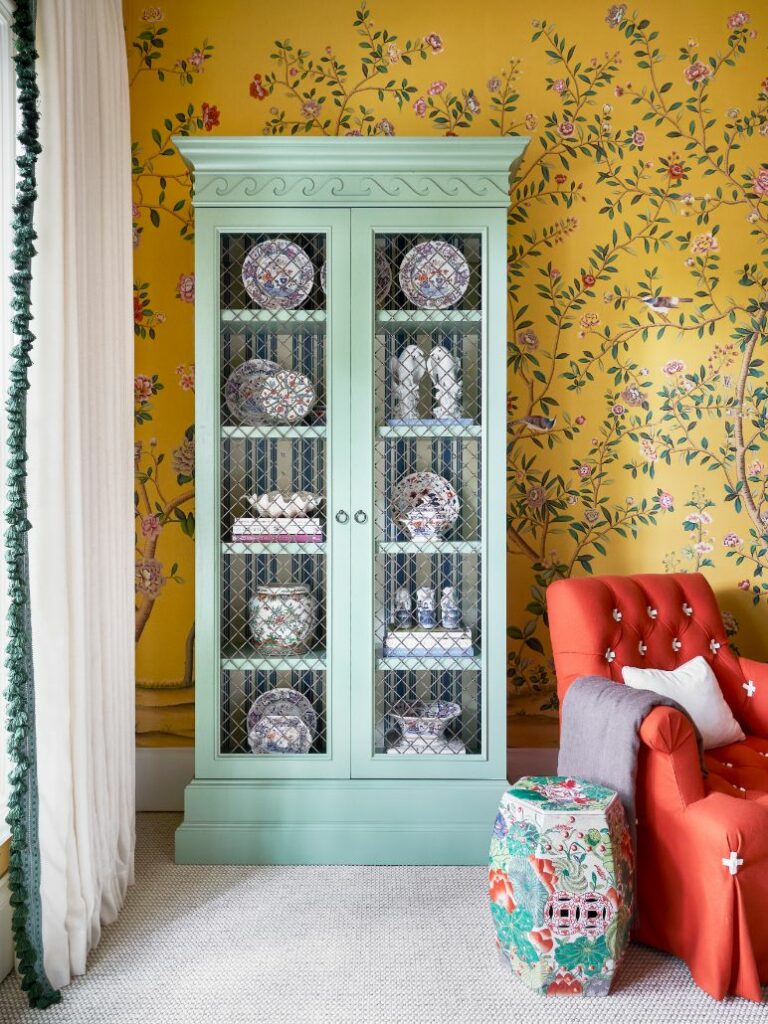 The Custom Hand-painted Wallcovering Is Beautiful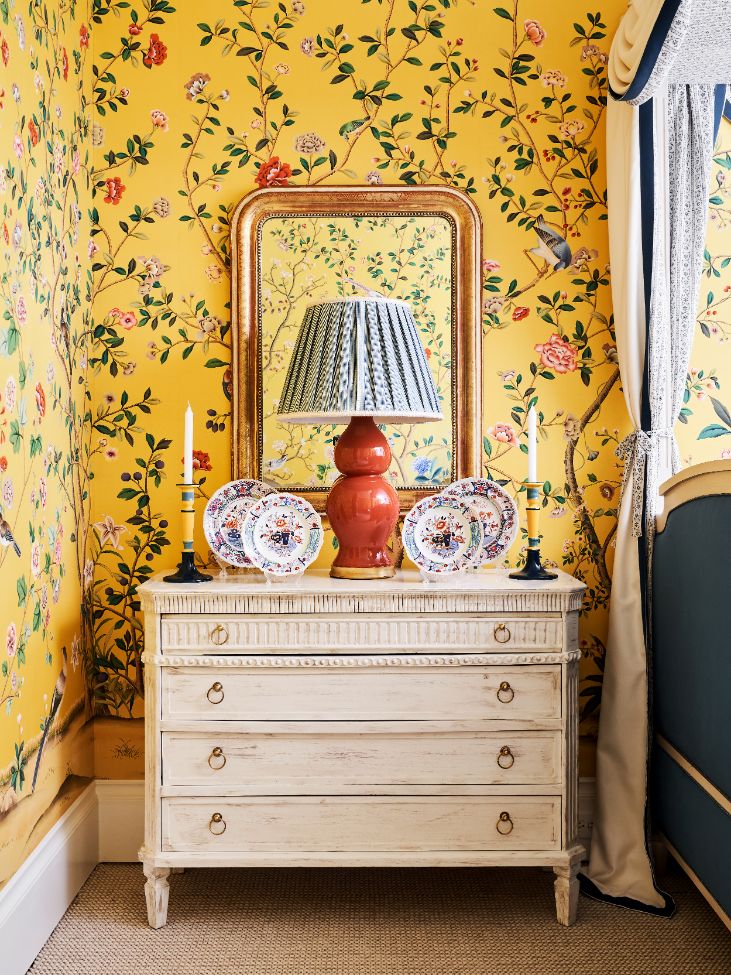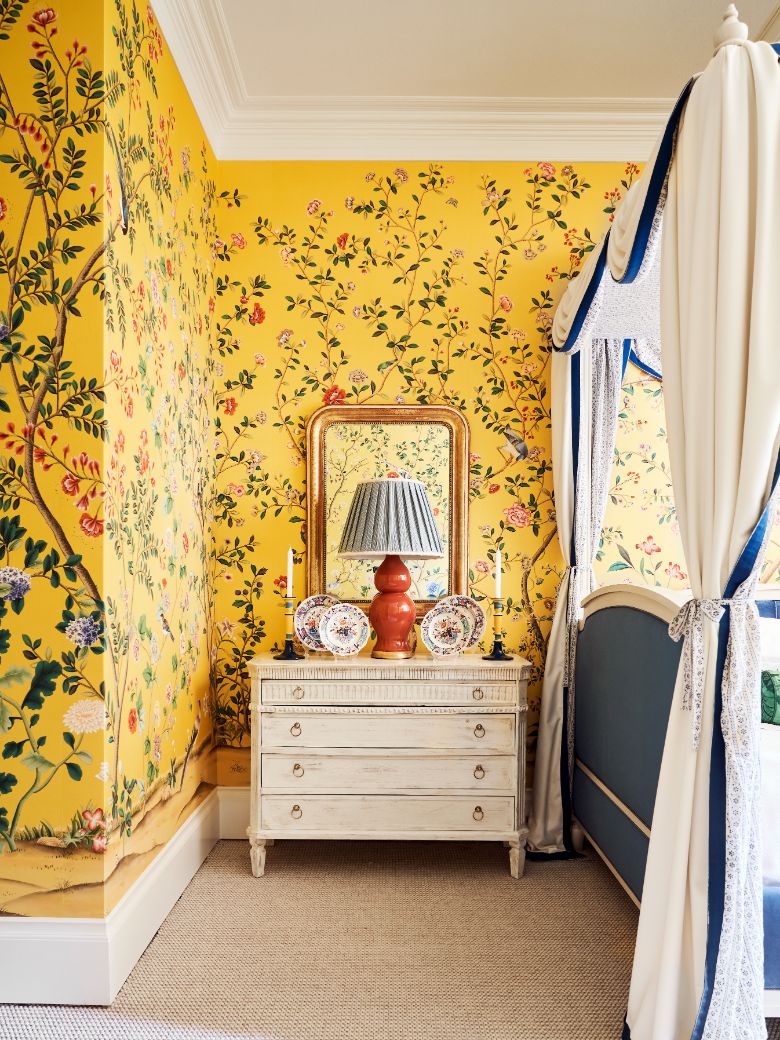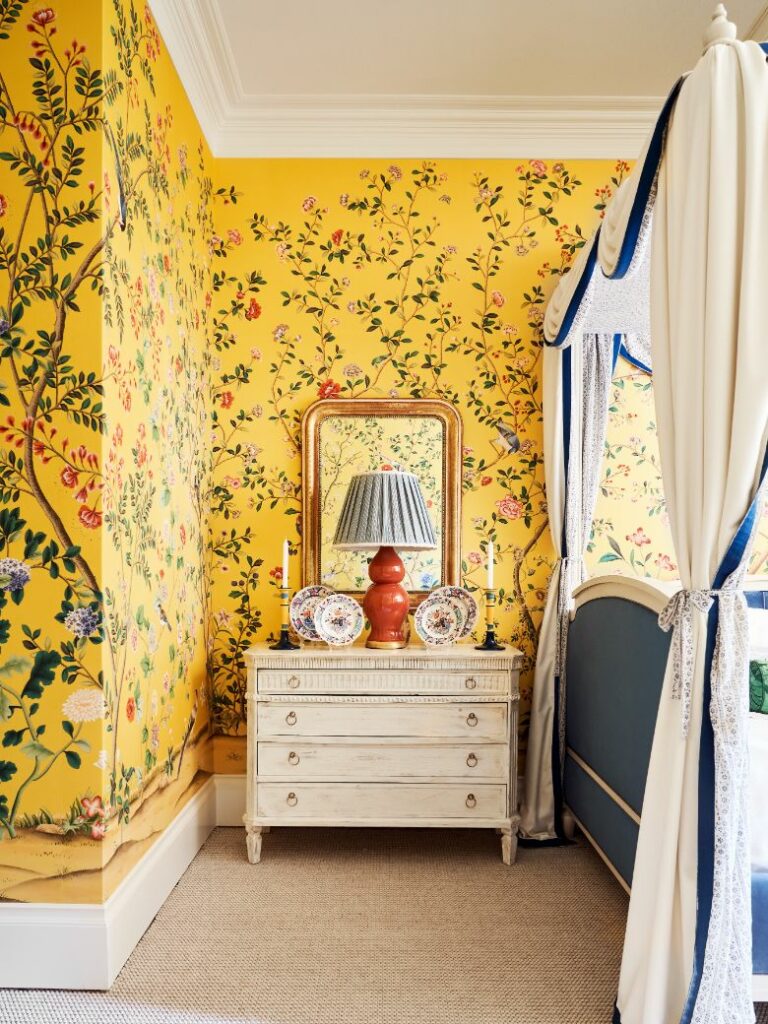 The Hand-painted Bird Wallcovering Wallcovering is Awesome!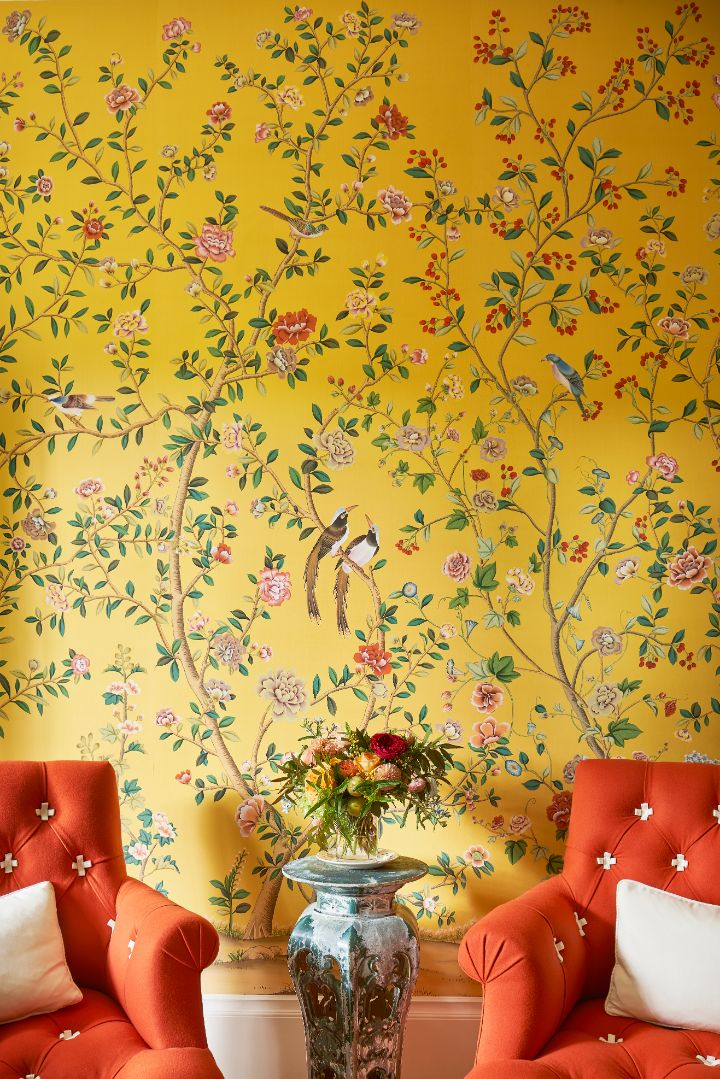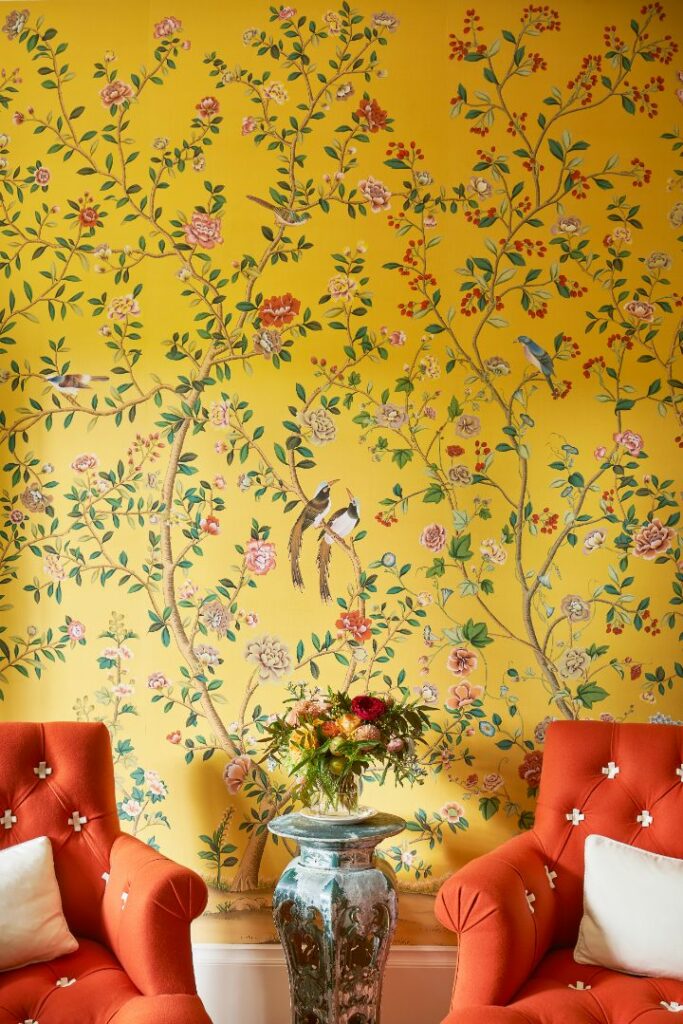 Down To The Beside Cup of Tea, Dina Bandman!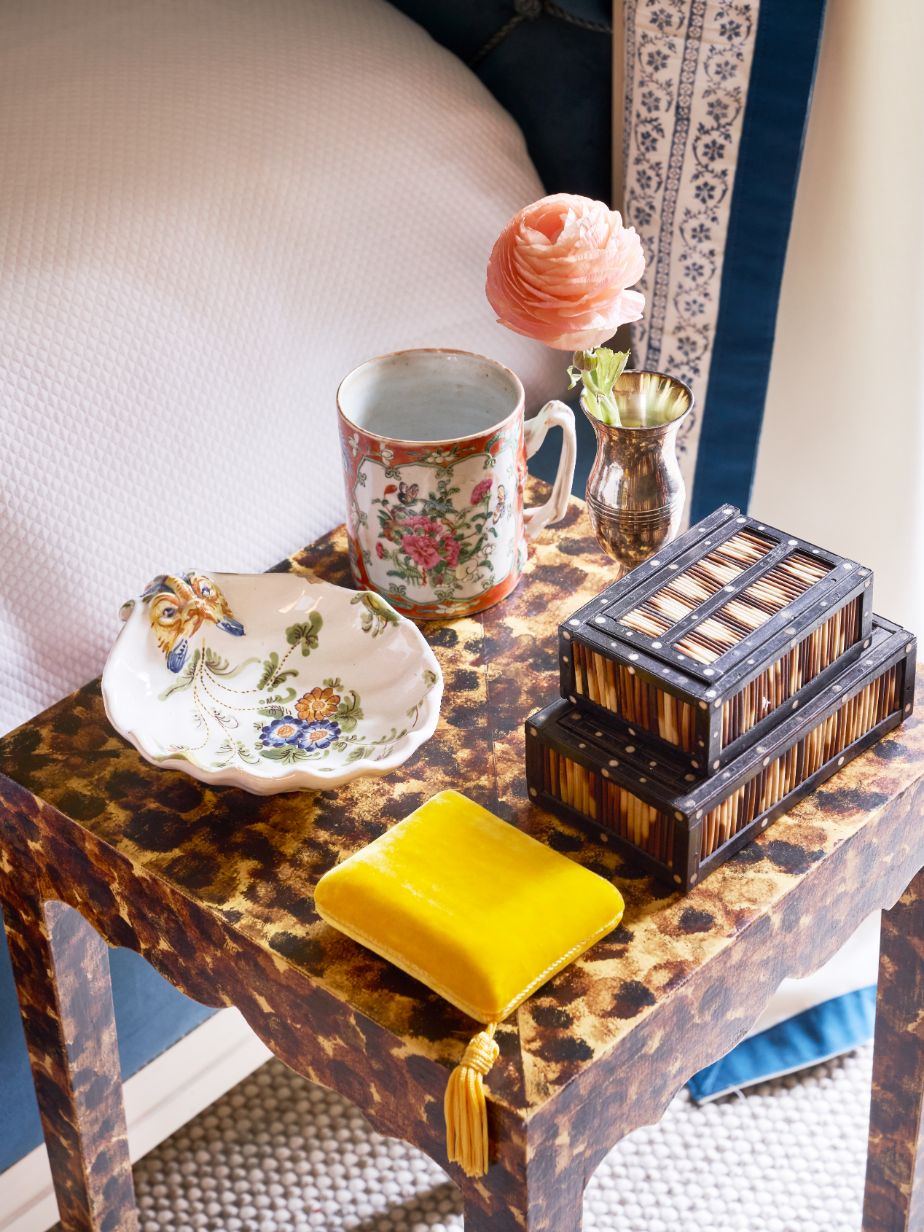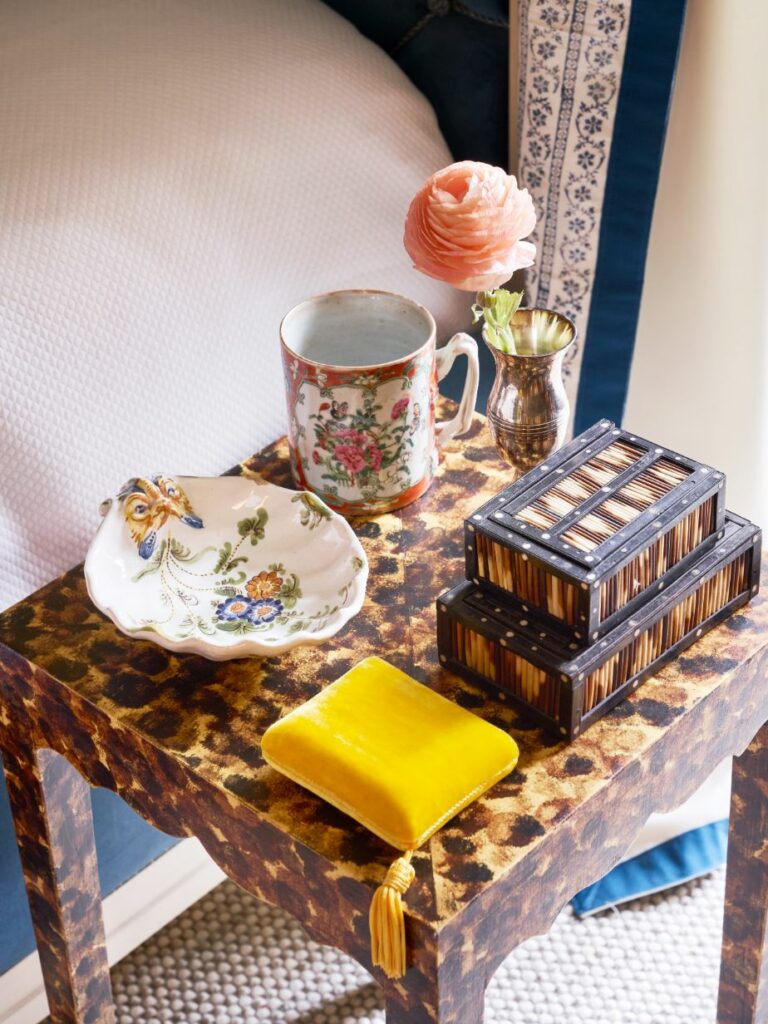 The Guest Bathroom | Ivy Pattern Wallpaper
The adjoining bathroom continues to bring the outdoors in. The wallpaper's hand-painted ivy pattern was custom designed with deGournay to climb from floor to ceiling with its deep green leaves on a neutral ground. The vanity's trellis detail further echoes the room's verdant garden theme.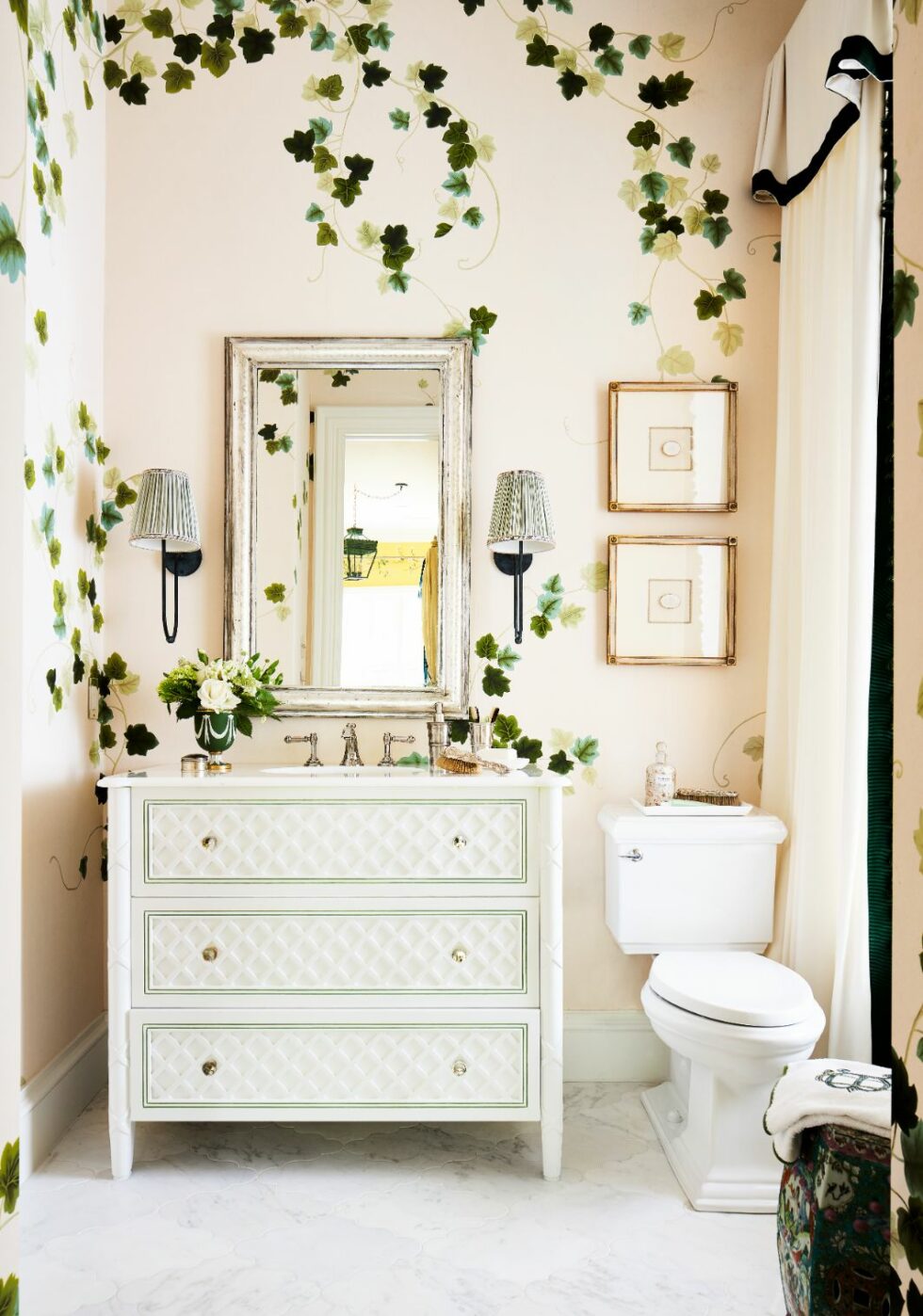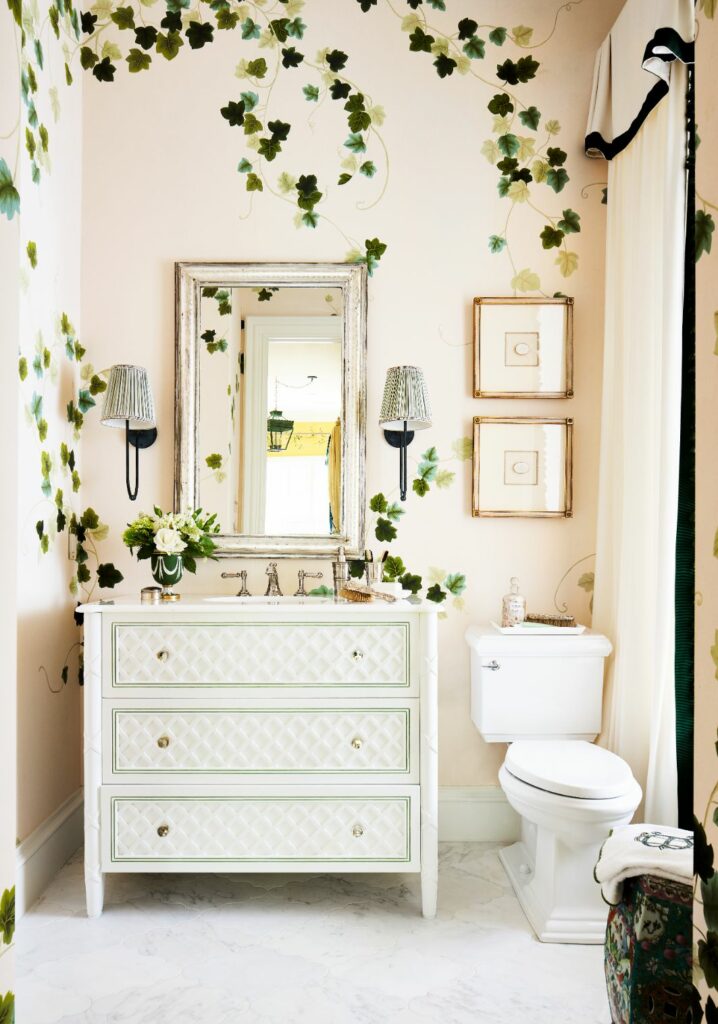 Dina Bandman was incredibly honored to have worked with so many wonderful partners in this room, including deGournay, CEH, M&M Upholstery, Mark Nelson Inc., DaVinci Marble, Colleen & Company, and Sam Graham from 2[g]Habitats.
Great job Dina Bandman!
X
Dee Frazier
Voted "Best Dallas Designers" for both service and interior design by Houzz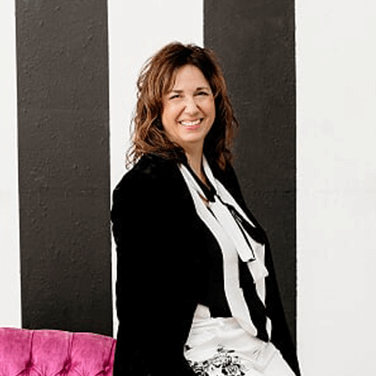 Chief D'KORator, Voted "Best of Houzz" for Dallas Interior Designers, Early Riser, Coffee Lover, Gardening Guru, Estate Sale Maven, Mover, Shaker, Wife, & Mom