The Kips Bay Designer Showhouse Dramatic Magnolia Garden Foyer Entryway Ideas by Lauren Rottet Studio
Lauren Rottet's entry at this year's inaugural Kips Bay Dallas Showhouse is envisioned as a cleansing experience and a respite from the urban outdoors. The Entry Foyer is the heart of the home. It mirrors the verdant hues found in nature while emphasizing a dramatic use of color juxtaposed with cutting-edge furnishings in varying styles.
The Custom Wallpaper | Entryway Ideas
In today's world, wellness is top-of-mind, and Rottet's Garden Within acknowledges this without making it the statement. All who enter Kips Bay Dallas will feel a sense of calm and well-being. Custom wallpaper from Trove illustrates a forest of magnolias evolving as one enters from the light at the edge of the forest to the dense green covering of magnolias.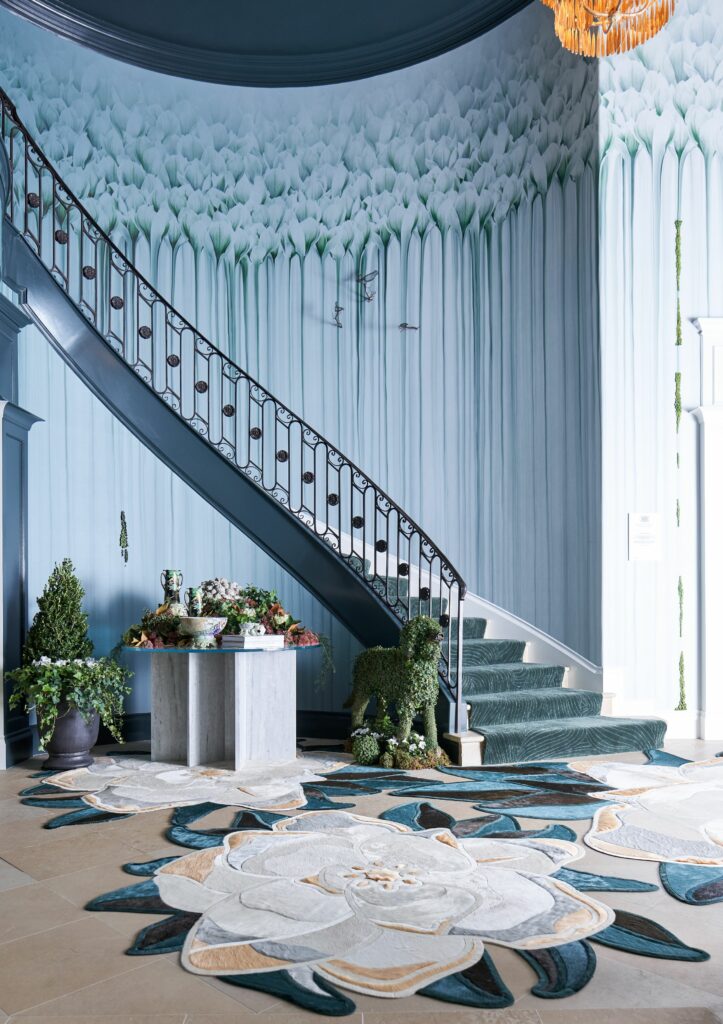 The Custom Entryway Tables & Furniture | Entryway Ideas
Frenchman Pierre Charpin's Stump tables for Ligne Roset and the Archiduchaise chair by Xavier Lust from Ralph Pucci accompany custom-designed furniture, including a white marble-and-glass table and a marble bench by Lauren Rottet made by Sigma Marble for Rottet Collection. An acrylic garden trellis leads to a window perch where the Xavier Lust chair is poised in silhouette. Below sits a white marble vitrine envisioned by Lauren Rottet as the cleansing well one acknowledges before entering into the Kips Bay home. 
Gigantic Magnolia Rugs & Custom Stair Runner | Entryway Ideas
Rottet's plan encompasses a living Southern garden drama, with custom hide rugs from Kyle Bunting portraying magnolia petals and a tiered chandelier by Fisher Weisman.
A stair runner produced by The Rug Company winds upstairs to the second floor in a custom shade of green wool, where one discovers the colorful interlude below.
Benjamin Moore Salamander Deep Blue Paint
Existing millwork painted in Benjamin Moore Salamander will coordinate with and emphasize the journey inside.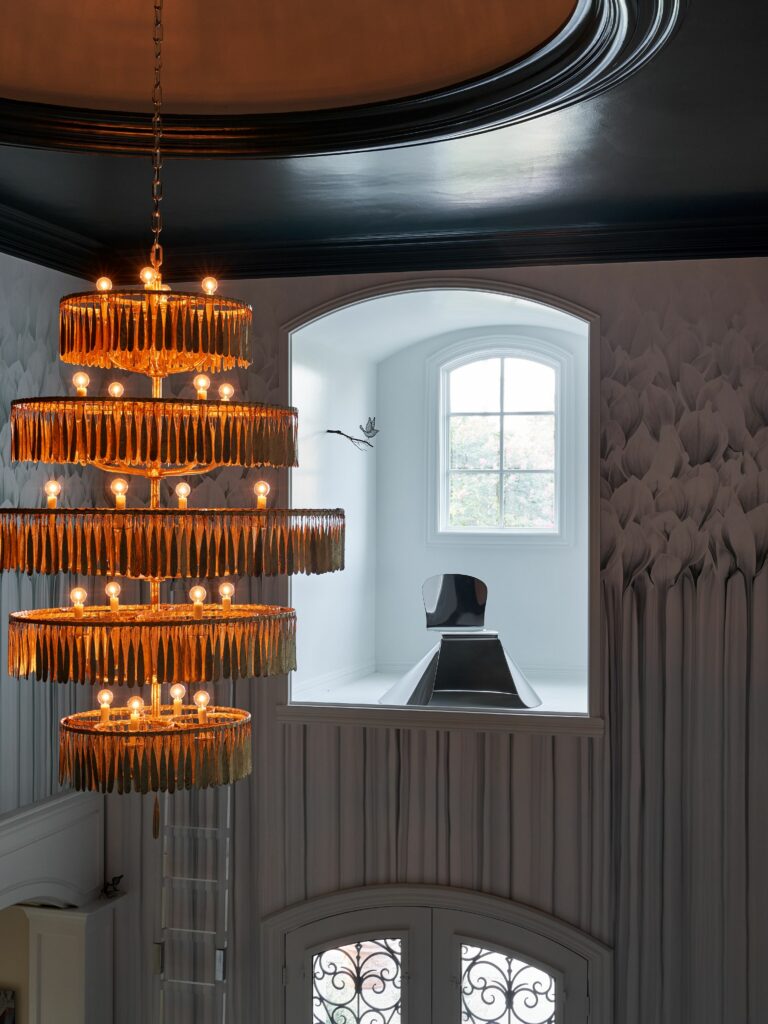 Chandelier & Sconces by Visual Comfort
Rottet's own Fascio sconces for Visual Comfort add sparkle while forecasting the garden-scape below.
"I am most grateful to all the many generous partners who helped produce this room, including Benjamin Moore, The Rug Company, Kyle Bunting, Visual Comfort & Co., Ralph Pucci, Lutron, Trove, E&D Plastics, AB Modern, Fisher Weisman, and Jean de Merry," says Lauren Rottet. 
I hoped you enjoyed this beautiful backyard at Kips Bay Dallas.
Click here to see all of the Kips Bay Dallas Showhouse Photos & be inspired by my future interior design blogs by subscribing to my weekly interior design inspiration. Click here for a complimentary Dallas design magazine subscription. 
Here's to wishing you an amazing home design experience. Check out also interior designer blogs.
X~
Dee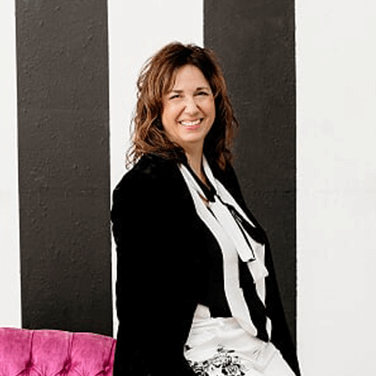 Chief D'KORator, Voted "Best of Houzz" for Dallas Interior Designers, Early Riser, Coffee Lover, Gardening Guru, Estate Sale Maven, Mover, Shaker, Wife, & Mom