The Backstory of My Recipe For Holiday Orange Spiced Tea
Most of you know…I am an interior designer. I am not exactly a chef, yet I do like to cook. More importantly, I want to eat, drink and sip. I began loving orange spiced tea when I found a recipe by Food Network and restaurant icon Paula Deen. She's pretty awesome! Thank you for getting me started, Paula! Now here's my perfected Holiday Orange Spiced Tea recipe. click here!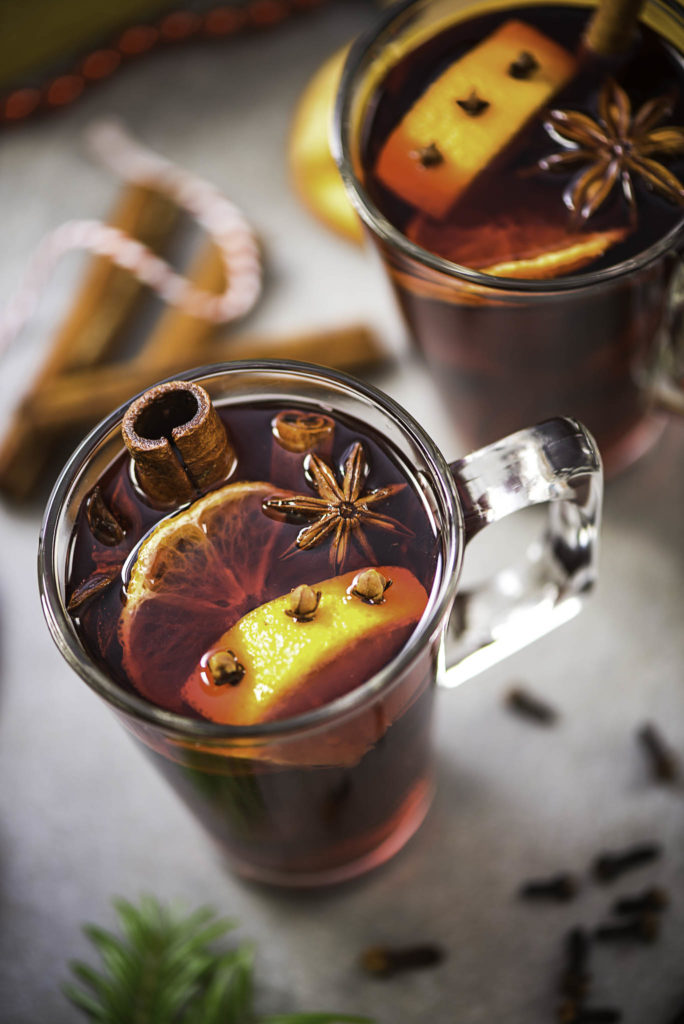 Holiday Orange Spiced Tea Ingredient List
4 cloves
2 sticks cinnamon
Peels from half of an orange – you can use a vegetable peeler to create the peels
Juice from half of an orange
4 black tea bags (Note to my Dallas or my Southern friends: We typically only drink black tea so you're set)
Approx 1/4 cup honey. I recommend you sweeten to taste upon pour versus sweetening the entire pot; this allows everyone to sweeten to taste.
Top with Star anise for decor – be careful with this flavor as it can be spicy hot if accidentally boiled or cooked.
5-Minute Holiday Orange Spiced Tea Directions
In a medium saucepan over medium heat, add 4 cups water.
Add the cloves and cinnamon sticks.
Bring to a boil, and then remove from the heat.
Add the orange peels, orange juice, and tea bags, then cover.
Allow the tea to steep for 5 to 10 minutes. Pour into mugs and serve and sweeten with honey or as desired.
Spiked Holiday Orange Spiced Tea
I love to spike teas and create custom cocktails. One of my favorite things to do with my Holiday Orange Spiced Tea on Christmas Eve or for holiday decorating ideas parties is to add a shot or half shot of Cointreau orange liquor. If you don't have Cointreau liquor, try traditional Italian Aperol, the French orange liquor Grand Marnier, or Patron's Citronage. If you try one of these alternative orange liquors, please let me know if it's not great or if the flavors are off. I recommend you add a little liquor before going all in 🙂
Please use the hashtag #DKORHOME and mention @DKORHOMEblog @DeeFrazierInteriors when you make your spiked holiday orange spiced tea.
Cling! Cling! Cheers everyone! Enjoy!
X~
Dee
P.S. Creative Gift Wrap Ideas await. 
P.S.S. Click here to see: Awesome Christmas Table Centerpiece Ideas & How To Create Beautiful Christmas Place Setting Ideas Using Your Everyday Dinnerware posts.
P.S.S. More of my favorite posts that I recommend for you…
Follow my blog with Bloglovin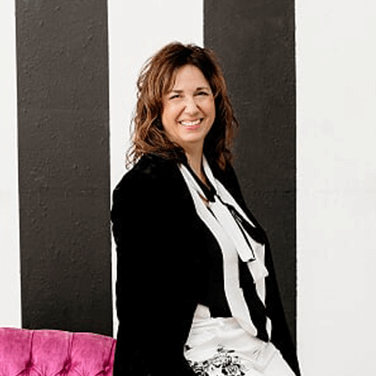 Chief D'KORator, Voted "Best of Houzz" for Dallas Interior Designers, Early Riser, Coffee Lover, Gardening Guru, Estate Sale Maven, Mover, Shaker, Wife, & Mom