Hello Design Lovers, who are on the High Point Market Design Bloggers Tour now known as Design Influencers Tour?
Me! Me! Me!

I am sooooooo honored to be a part of this fantastic experience! Thank you, Esteem Media and High Point Market Authority, for choosing me and so many other influential design bloggers Design Influencers Tour, previously known as the High Point Market Design Bloggers Tour.
Keep scrolling to read more…
Design Influencers Tour & I'm On IT!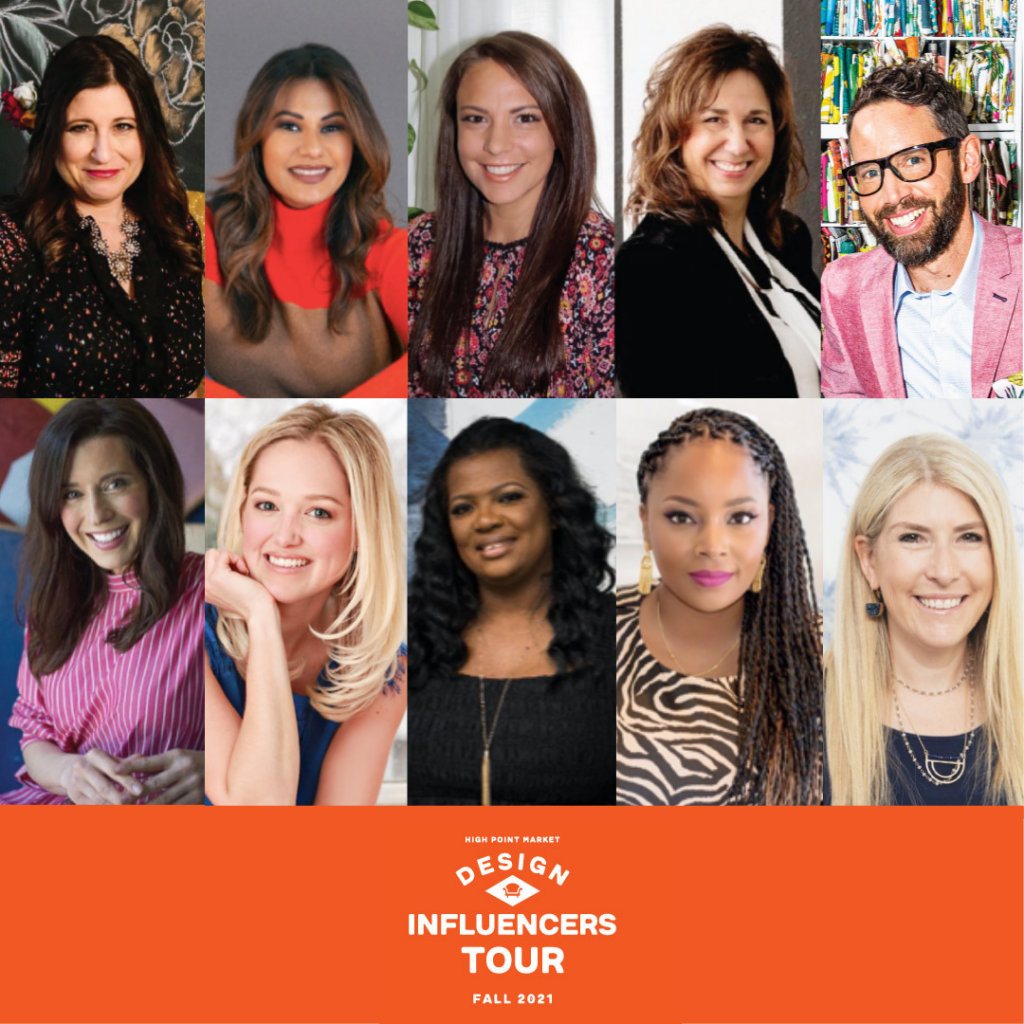 A special thanks to everyone at High Point Market & Esteem Media
Thank you to the High Point Market Authority (HPMA) for teaming up with Esteem Media to invite me to be on the popular blogger tour during High Point Market in person this fall. After a 3-Market hiatus due to the ongoing pandemic, Fall Market, October 16-20, will host a rebranded tour called the Design Influencers Tour on Sunday, October 17, and Monday, October 18. I'm very excited to be one of the chosen bloggers to attend.
Previously hosted as the Design Bloggers Tour for 9 Markets, the High Point Market Influencers Tour program will bring nine other leading design bloggers and me to High Point Market for a 2-day tour of sponsoring showrooms.
List of Design Bloggers On The Design Influencers Tour
Participating bloggers will visit each sponsor for an up-close look at the exhibitor's company, showroom, and products during a 45-minute presentation and tour, after which they will then feature and discuss their inspiring finds on their individual blogs and social media accounts. The bloggers selected for this tour include:
What will we do on the Design Influencers Tour?
Moving forward into 2022, the Design Influencers Tour plans to diversify its team mix to include both design bloggers and design-focused social media influencers. Speaking of which, please be sure to follow my Instagram.
High Point Market says, "This shift will allow for a more impactful and farther-reaching digital footprint in terms of tour coverage and exposure. It also allows the tour to align with a shift Esteem Media made previously when it rebranded their popular conference, the Design Influencers Conference instead of the Design Bloggers Conference."
"Design influencers are usually design practitioners; something that makes influencer marketing so powerful and reliable for luxury home furnishings marketers. Subsequently, High Point Market becomes the ultimate destination to watch the power of their influence at work," comments Adam Japko, founder of Esteem Media and the Design Influencers Conference. "Guiding groups of savvy influencers to visit showrooms, develop brand relationships, create authoritative content, learn, and build their authority is an inspiring experience creating meaningful outcomes. After 9 Market tours, this 3-Market pandemic-driven hiatus has made us restlessly eager to get moving again.   This return tour, under an appropriately new namesake, sets up as a joyous revival of one of the most exciting weeks for Esteem Media and all the tour participants."
Who sponsors the High Point Market Design Bloggers Tour, aka. Design Influencers Tour?
Each year sponsors of the Design Bloggers Tour aka. Design Influencers Tour changes.
Sponsors participating in the fall 2021 tour include:
A Note From Tom Conley, President and CEO of the High Point Market Authority Re: The Design Influencers Tour
"The return of this program, along with our other in-person programming for Fall Market, is tremendously exciting," says Tom Conley, president and CEO of the High Point Market Authority. "The two-day tour connects leading home furnishings brands to new audiences and introduces design aficionados to understand better the range and capabilities of our great sponsored exhibitors."
How to follow all of the design bloggers during the Design Influencers Tour?
During and after Market, follow the tour and all the design blogger's social media content by following the #designinfluencerstour hashtag on all of your favorite social media platforms. You all know we love Facebook, Instagram. Pinterest, Twitter, and YouTube, so be sure to follow us there.
THANK YOU TO ALL OF MY READERS FOR ENJOYING MY BLOG ENOUGH THAT HIGH POINT CHOSE ME!
XO~
Dee
P.S. Check out my feature on Redfin's Interior Design Blog.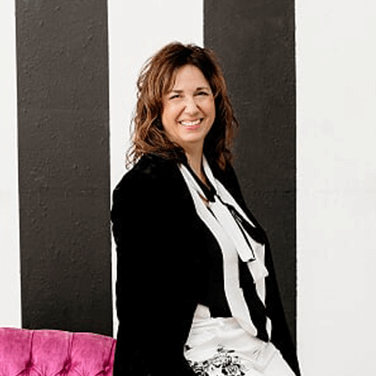 Chief D'KORator, Voted "Best of Houzz" for Dallas Interior Designers, Early Riser, Coffee Lover, Gardening Guru, Estate Sale Maven, Mover, Shaker, Wife, & Mom