Being the powder room is one of the most retreated to rooms in the home, the interior design and comfortability are critical. Powder room ideas are often equally as fun as they can be entertaining.
In the Warren's new Dallas home, we had great architectural details to work with. Look at those amazing arched doorways. Their new powder room just needed a little brightening to blend with their new kitchen with the industrial hood vent, the beautiful dining room ceiling, the gorgeous foyer, the hidden library, and the rest of the house.
Throughout this powder room interior design blog, you'll be able to see the before and after makeover of the Warren's new powder room.
Before | Powder Room Ideas
First, the powder room bones were great. I love the arched doorways, flooring, and even the primary paint color for both the walls and the powder room vanity.
Arched Door Ways In The Powder Room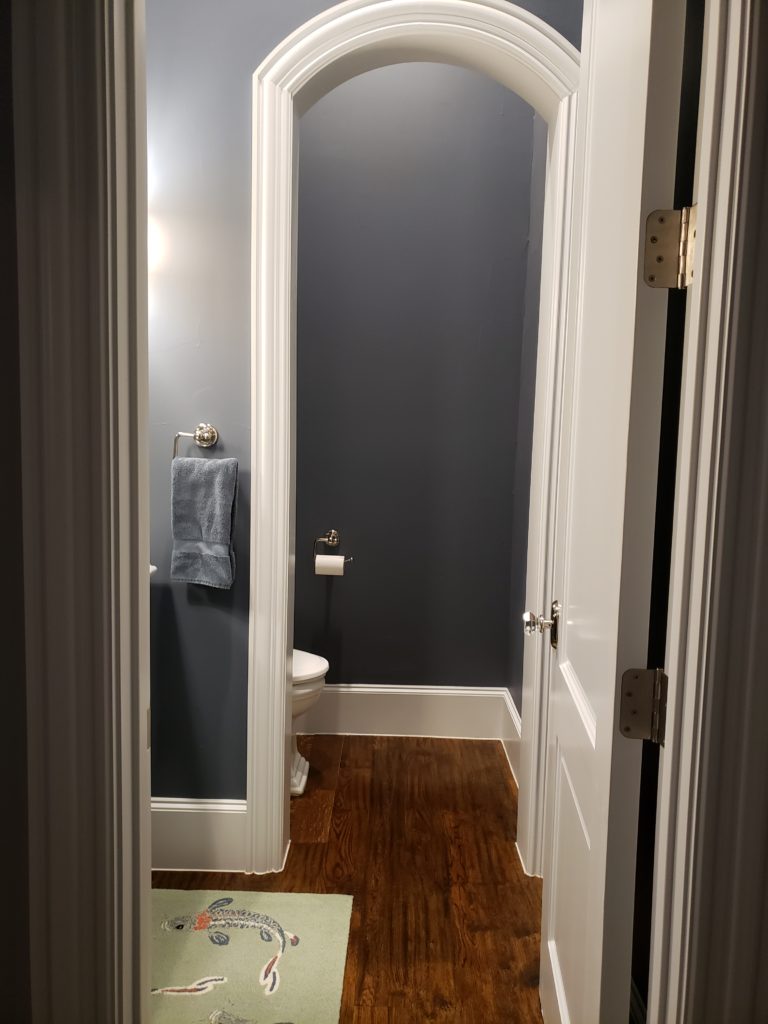 Powder Room Vanity Ideas | Powder Room Ideas | Powder Room Wallpaper Ideas
The Powder Room Vanity Ideas
The powder room vanity was already nicely distressed in a beautiful cornflower blue hue.
Problem With The Powder Room Vanity Color & Wall Color
The powder room wall color problem is that the walls and vanity were almost the same color. Only the finish separated the two. The bathroom vanity was distressed, and the wall plaster was skimmed in an uneven, more rustic finish.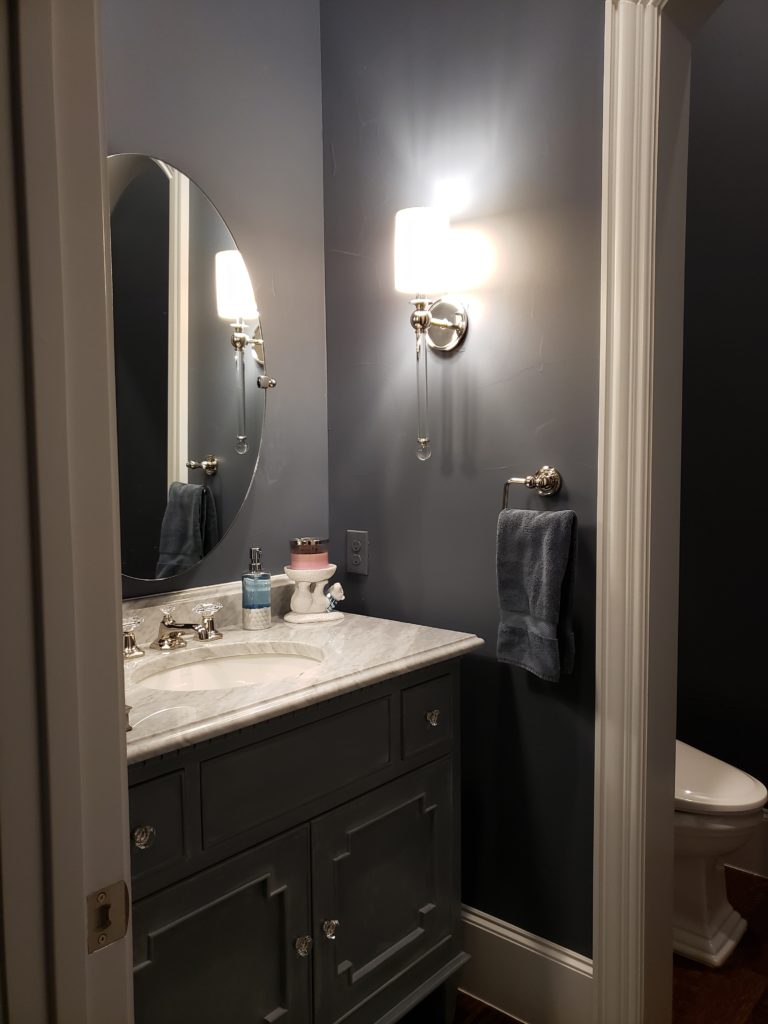 Powder Room Vanity Ideas | Powder Room Ideas | Powder Room Wallpaper Ideas
Notice of photography in color hues:
The photos look completely different hues, but I promise the vanity color was kept as we found it. My phone photos are really dark, so you may think it looks gray, but it was already blue.
Powder Room Wallpaper Ideas
We wanted to keep on budget and the changes bright and simple. We selected this really cool and finely detailed dragonfly wallcovering to paper the vanity area.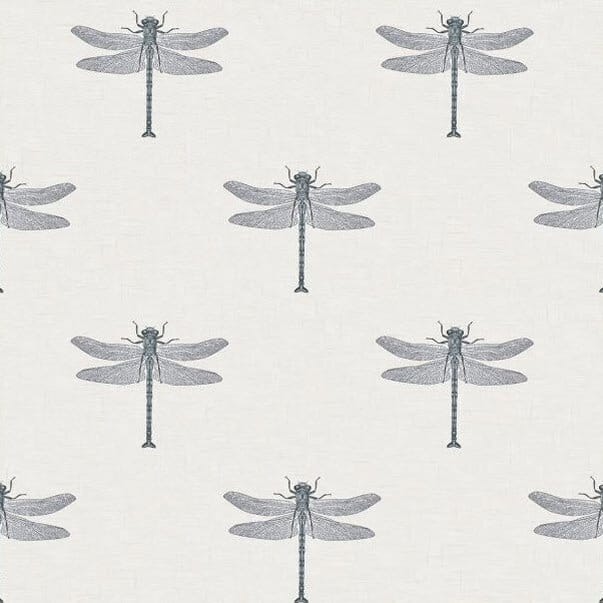 Powder Room Vanity Ideas | Powder Room Ideas | Powder Room Wallpaper Ideas
How To Contrast Paint & Wallpaper In a Powder Room
To keep the cost down and best highlight the beautiful arched doorway casing, we kept the dark blue paint color in the water closet.
After | Powder Room Makeover Was Complete & The Dragonfly Wallcovering Was Hung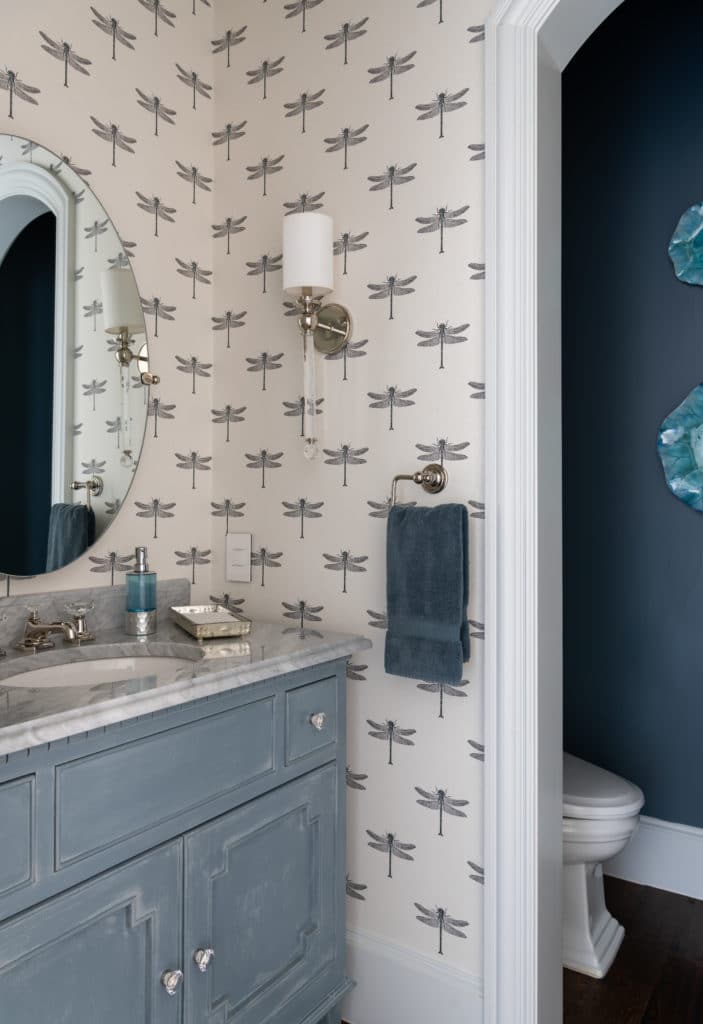 Powder Room Vanity Ideas | Powder Room Ideas | Powder Room Wallpaper Ideas
Chrome Plumbing & Lighting Fixtures Work As a Mirror
In this powder room, the existing plumbing fixtures and light fixtures were brand new and chrome, so they worked nicely.
P.S. Pin this…
Do I need to change out my old chrome fixtures to go with other metals?
Chrome is always a safe and good metal finish choice, and it blends with almost every other metallic or metal surface. Chrome acts as a mirror as it simply mirrors other surrounding surfaces without dominating, much like golds or brass tones. This is one of the many reasons, aside from its economic value, that builders most often love using chrome.
Powder Room Wallpaper Ideas
Notice how much brighter the same powder room with the same vanity, same wall color in the water closet, and the same mirror and light fixtures look after the dragonfly wallpaper was installed.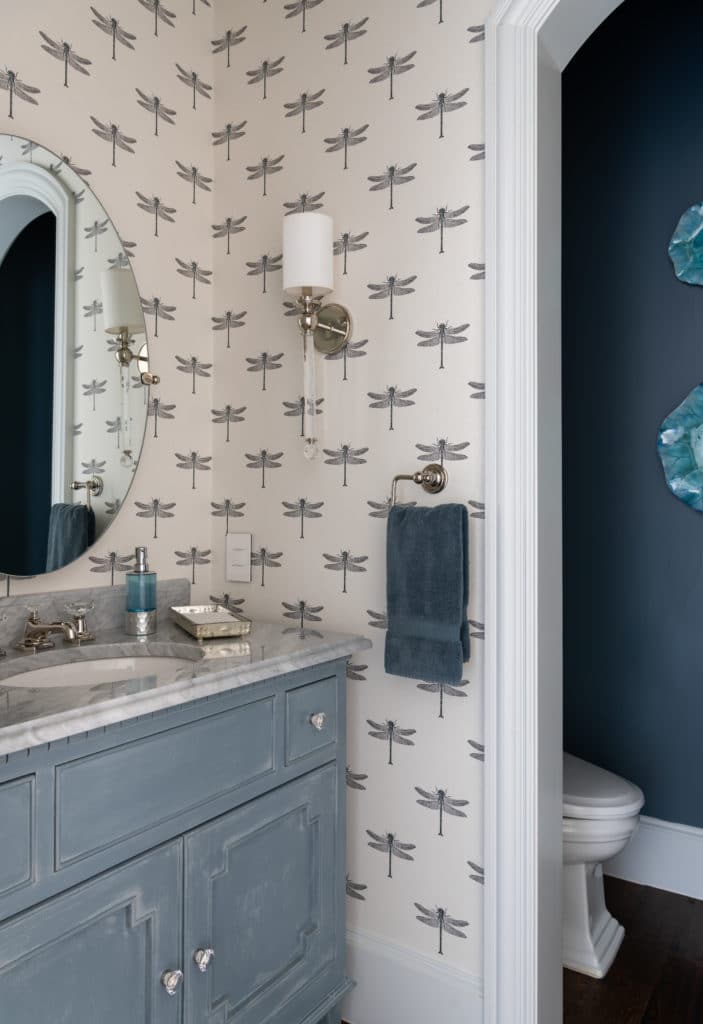 Did this post give you a few good ideas? Do you have more questions? If so, drop me a comment below. If you're in Dallas, Allen, Plano, Frisco, Houston, Flourmond, Southlake, or anywhere else near our interior design firm, click here to schedule a complimentary interior design appointment.
During the COVID-19 Pandemic, we've helped many clients and other design firms, all while keeping everyone safe.
Did You Try Stunning Powder Room Wallpaper?
Powder room wallpapers the best way to transform a room and perfect small sink and bright tile and walls. Make your room gets a beautiful makeover with wallpaper and a custom vanity. Use good color for refreshing touch that you give a feeling of refining and comfortable.
Thank you for taking the time to read. See you back here next week – click here to subscribe to my interior design blog posts. Or visit my Houzz to see my project board.
X~
Dee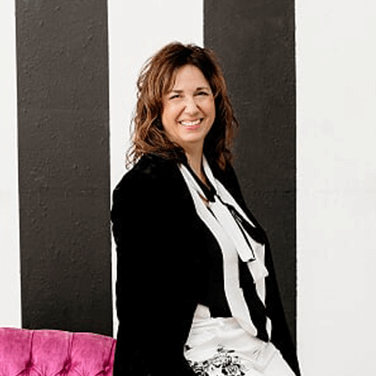 Chief D'KORator, Voted "Best of Houzz" for Dallas Interior Designers, Early Riser, Coffee Lover, Gardening Guru, Estate Sale Maven, Mover, Shaker, Wife, & Mom