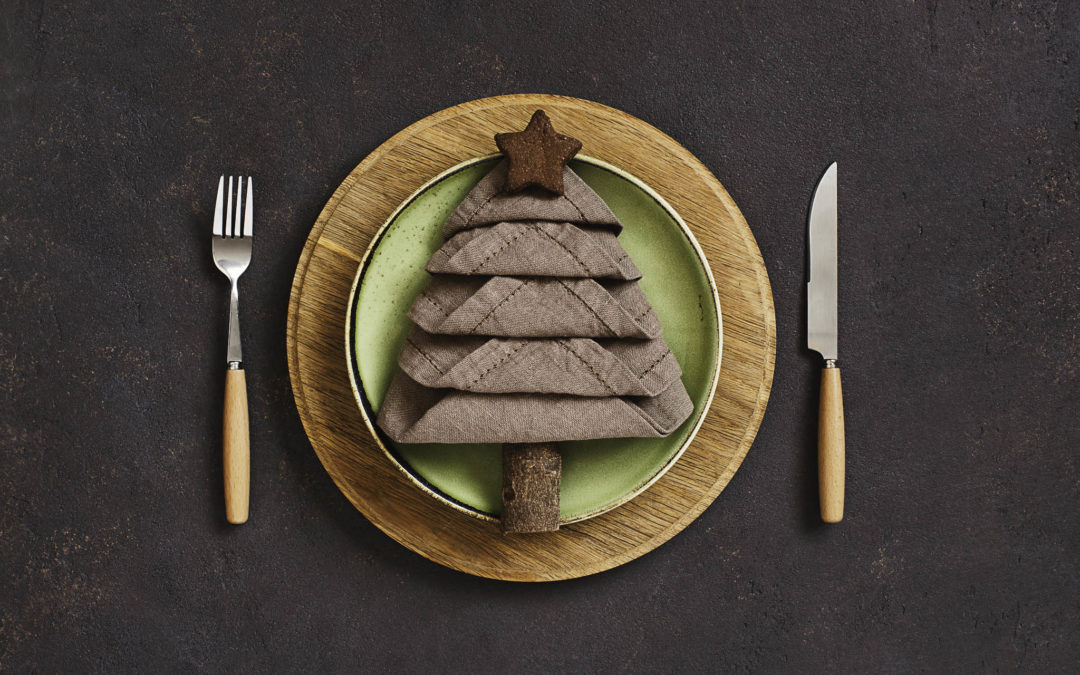 Don't want to dive in the attic or go to the storage to find your Christmas dinnerware?
Memorable Christmas Dinnerware Ideas Await
Enjoy browsing through my interior designer lens for using everyday dinnerware for Christmas this holiday season, and if you're like me, getting out Christmas dinnerware can be a chore. While I love Christmas dinnerware, sometimes it's easier to convert everyday dinnerware already in your kitchen to create a memorable holiday table. Here are 22 inspiring ways to make your table look festive this holiday season.click here!
22 Christmas Dinnerware Ideas Without Having To Buy Christmas Dishes
1. Incorporate pine cones and Christmas greenery by hot-gluing items together or buying a wired assortment typically meant as a present topper. Use any red and white napkins. You can even mix and match the napkins.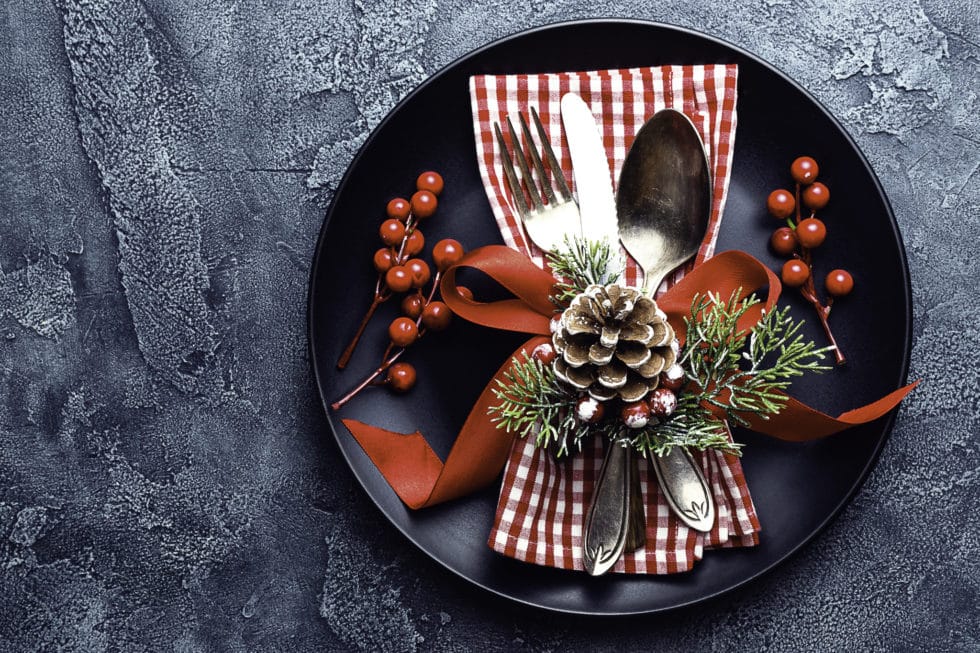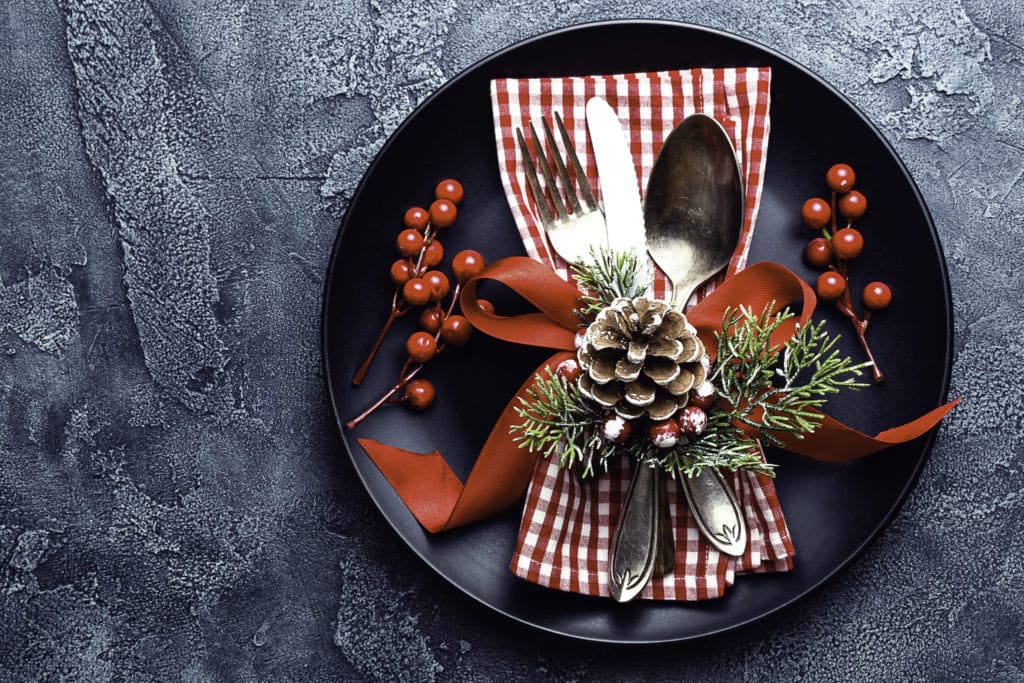 2. Remember the candy-striped twine I showed you on my gift-wrapping post? Get the twine back out! Wrap a spruce or fir twig clipped from the backside of the Christmas tree. Trust me- no one will miss it, yet they will miss an undecorated table during Christmas dinner. Adding a little greenery and the candy stripe twine against cream or white dishes with gold ornaments is classic and festive. Sprinkle the table with a few stars or confetti to add dimension.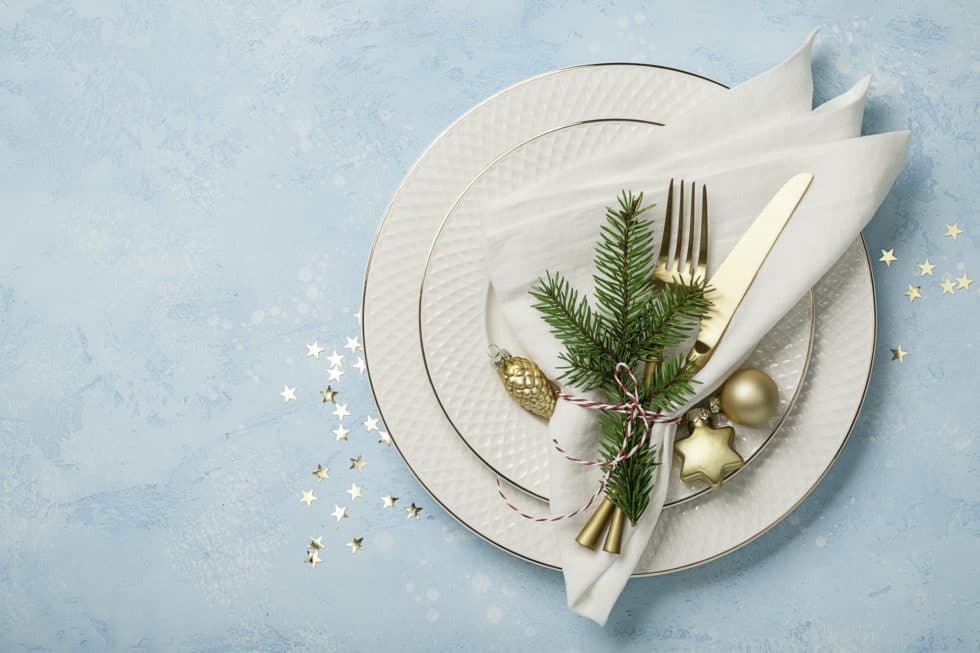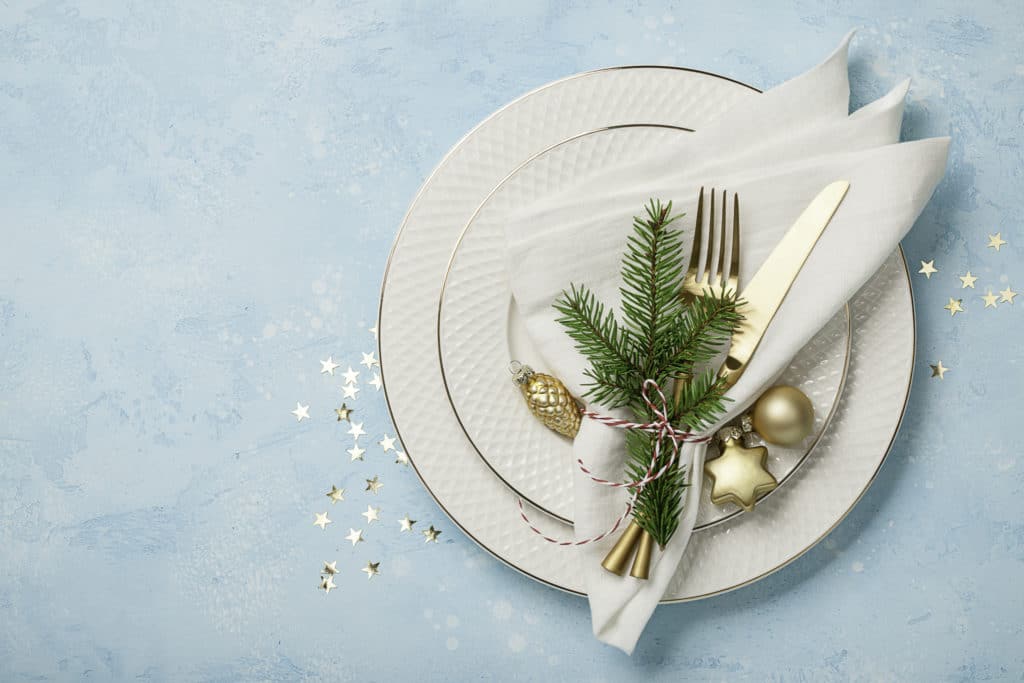 3. The kid's favorite – add a gingerbread man or woman to the kid's place settings. Again tie the napkin and silverware with twine or ribbon. Notice how I used a mesh lace table cloth for texture and allowed the organic table to reveal itself.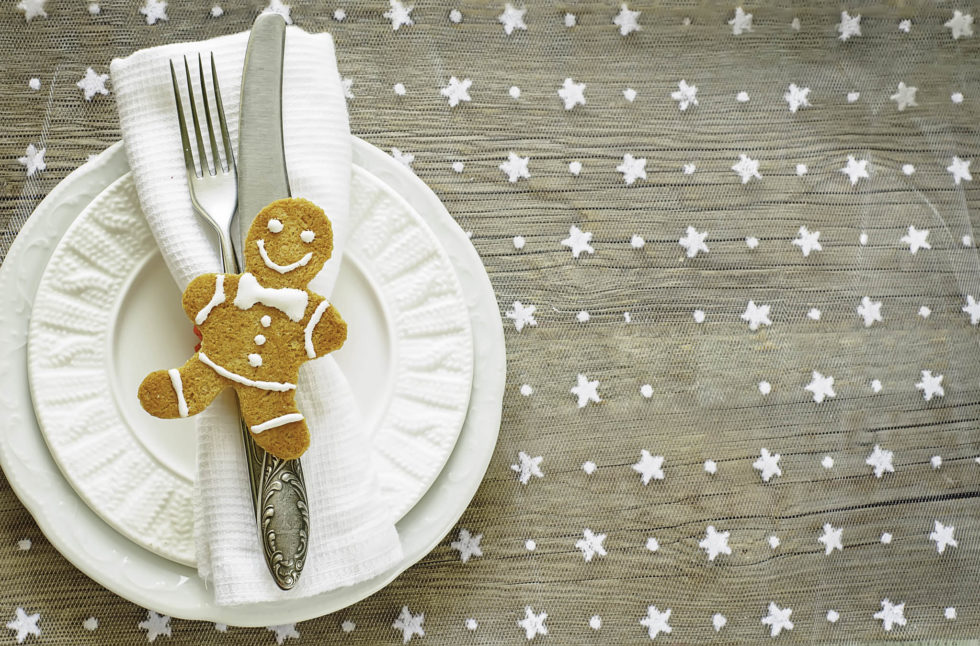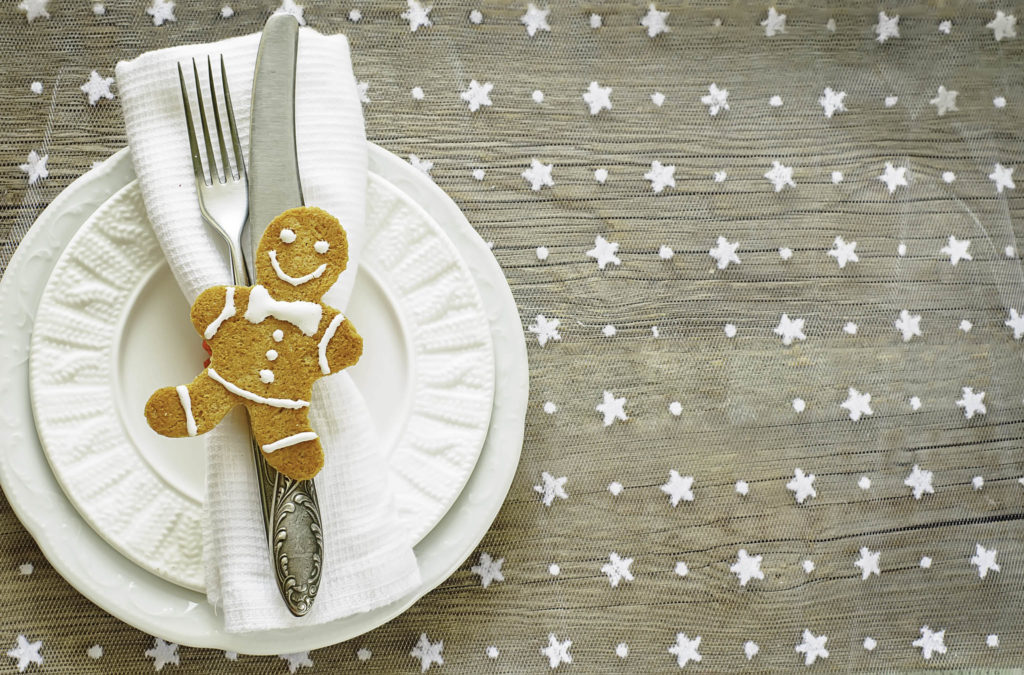 4. Use festive printed Christmas ribbons to tell your story. I love pairing the ribbons with everyday polka dots. Again on white dinnerware that we all have 🙂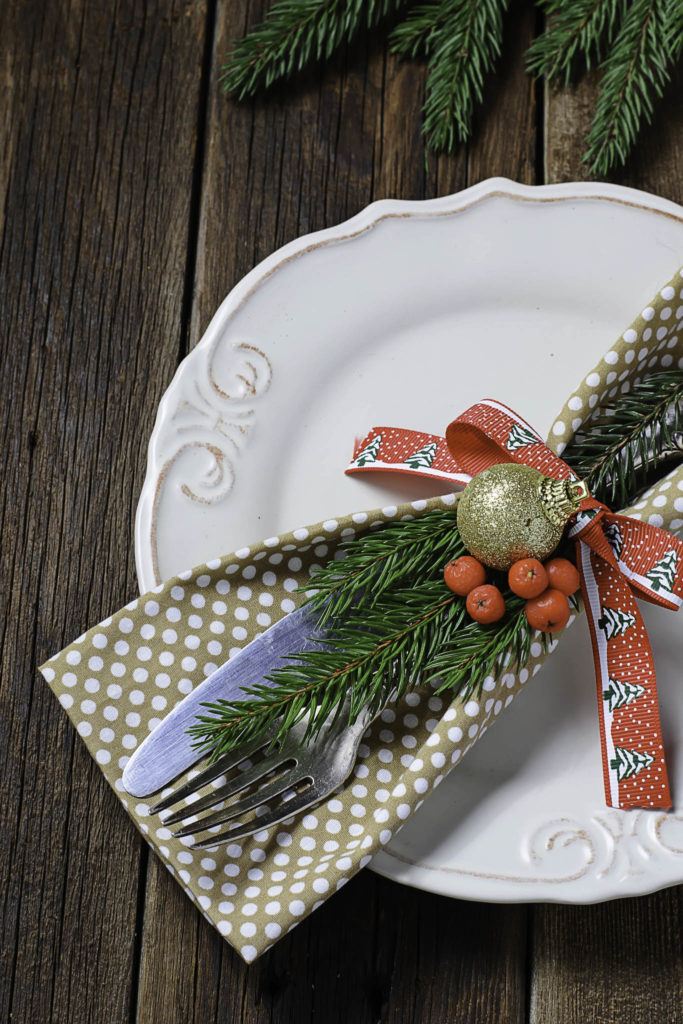 5. Go for color! Most of my clients love teals and hues of blue. I love mixing teals with reds during the holiday season. The traditional white everyday dinnerware for this client mixed with colorful teal everyday glasses made this place setting super easy for her. I didn't photograph it, but each ornament also serves as the place setting name tag or name marker.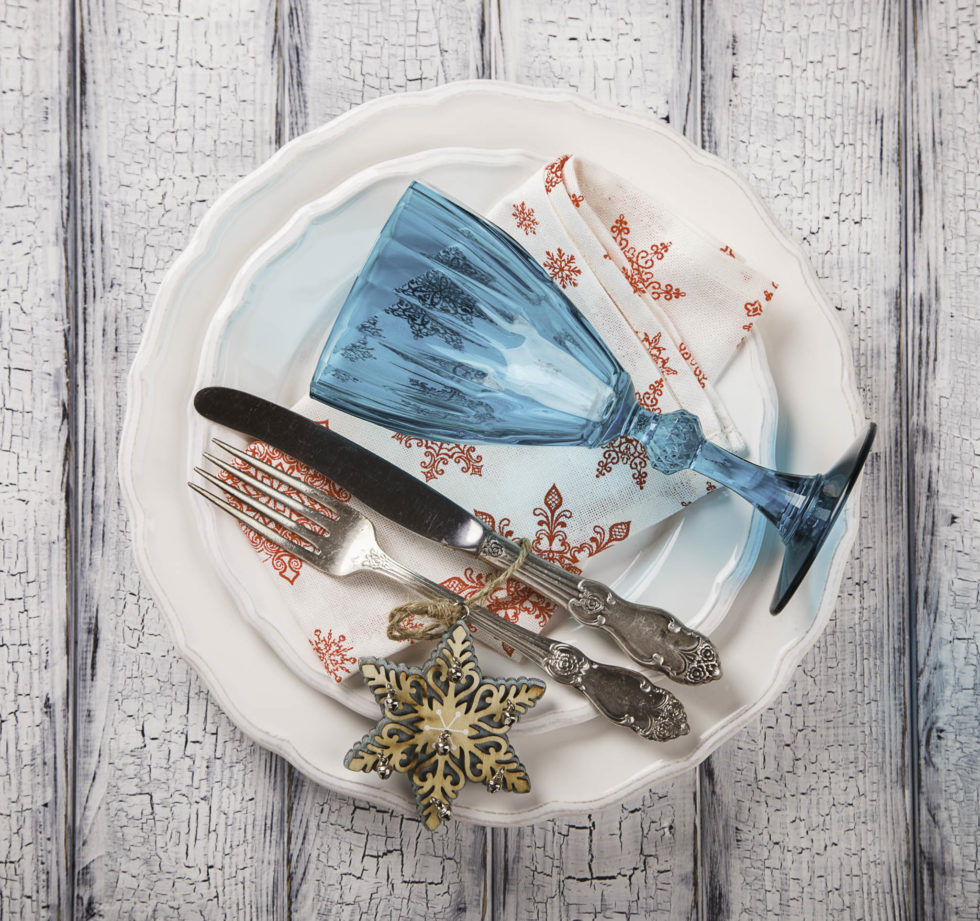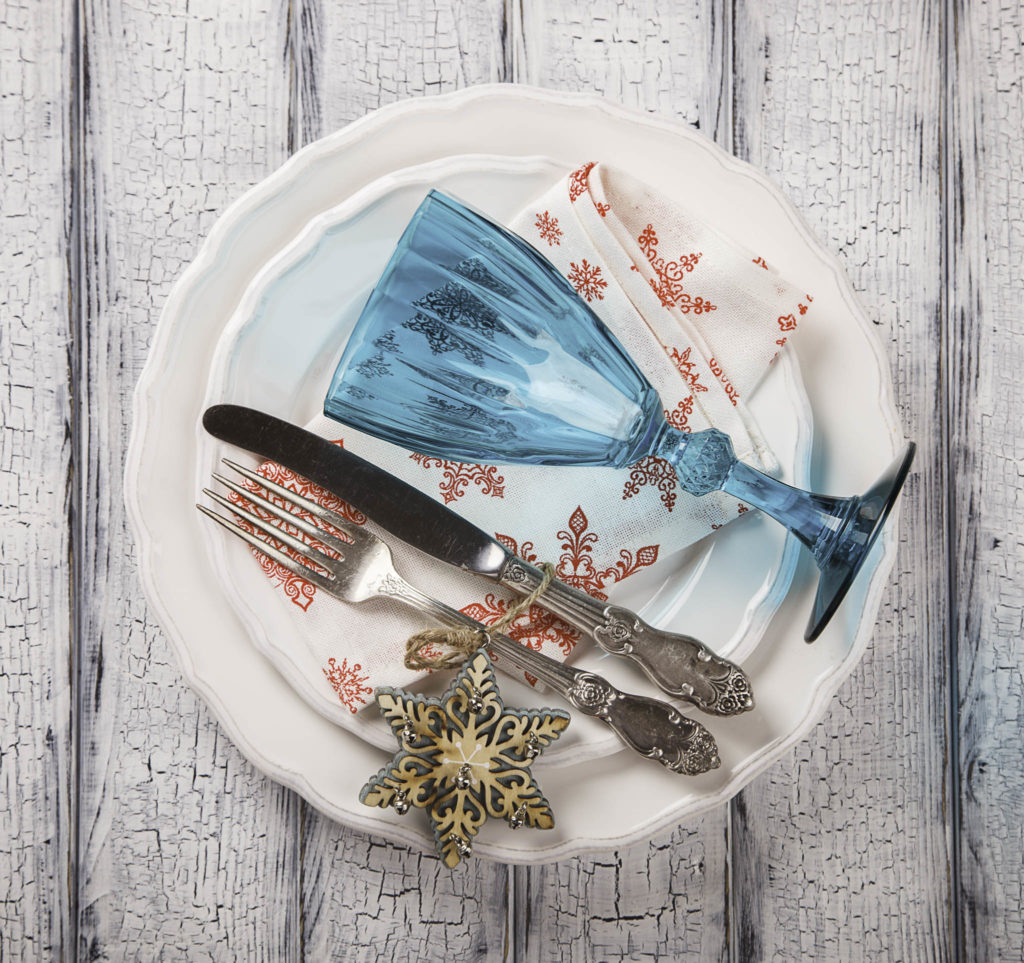 6. Dusting stems of evergreen with powdered sugar give the effect of snow. Using wood chips or even clothes pins can make this an easy assembly. Depending on your style and home decor, you could also add ribbon or twine in place of the clothespin.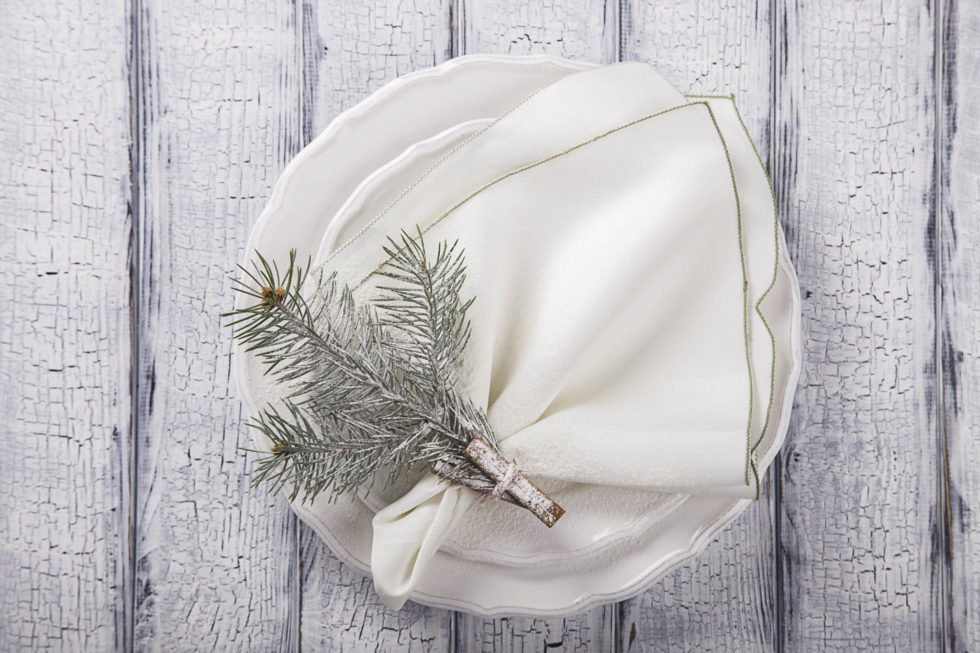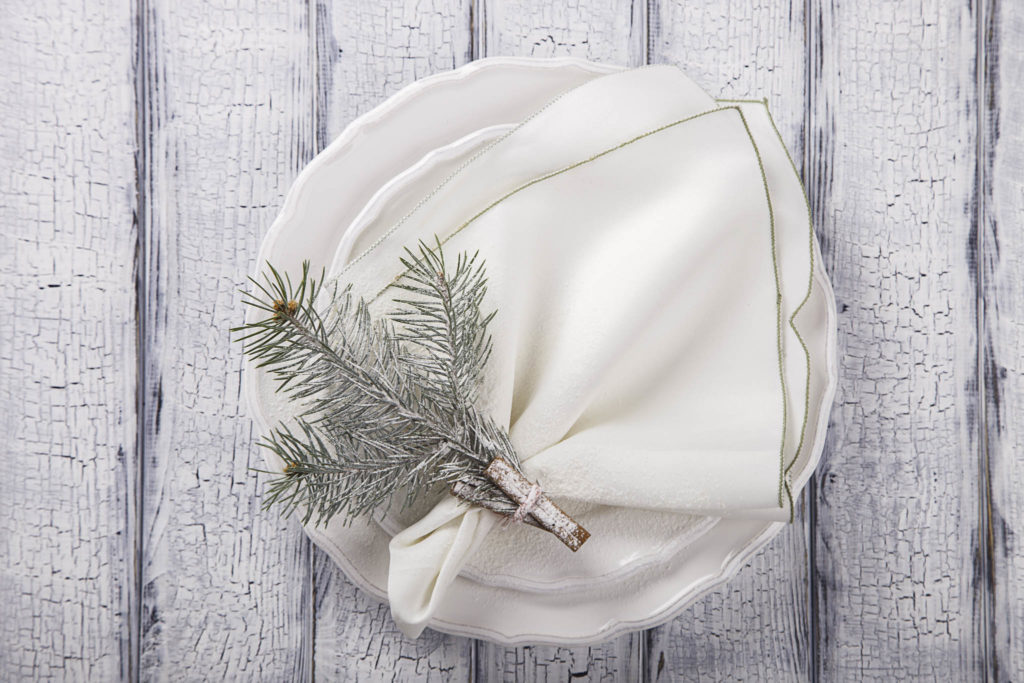 7. Simplify and add a petite wreath on each plate and use festive red flatware. In this case, my client happened to have the red flatware already.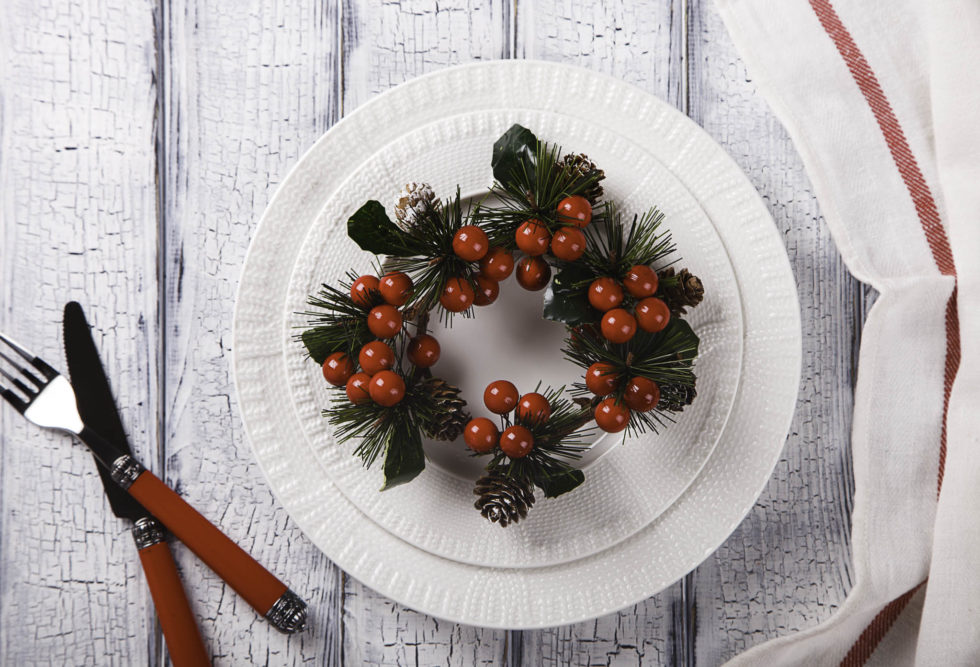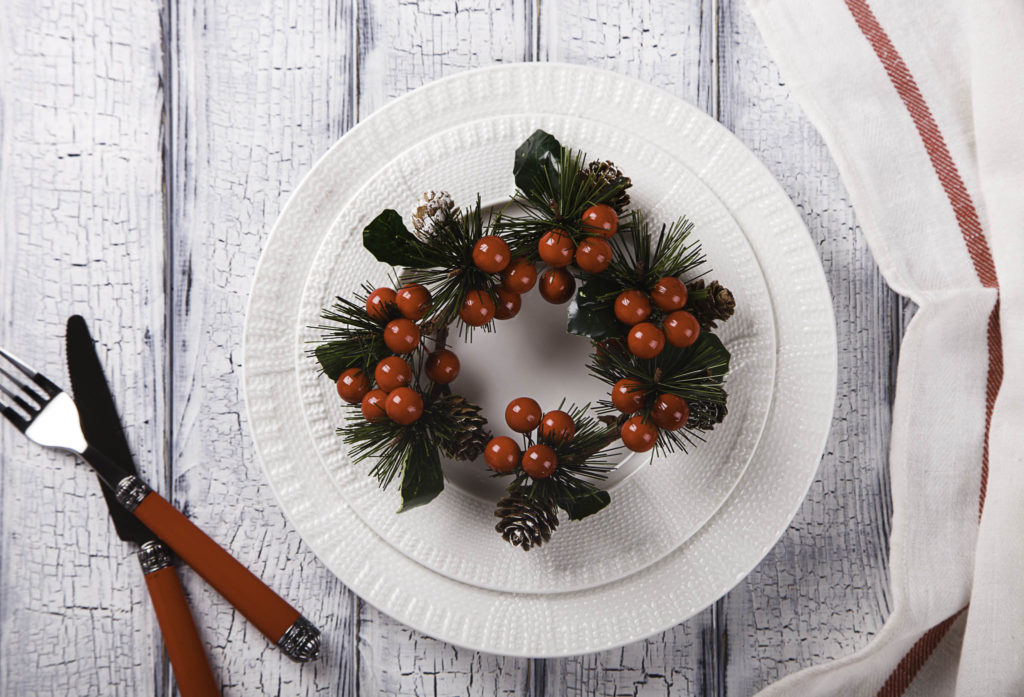 8. Look in the craft or scrapbooking section of your favorite hobby store such as Hobby Lobby, About Home, Michaels, JoAnn's, or others for tiny details such as mittens, Christmas trees, stars, or anything else festive that you like.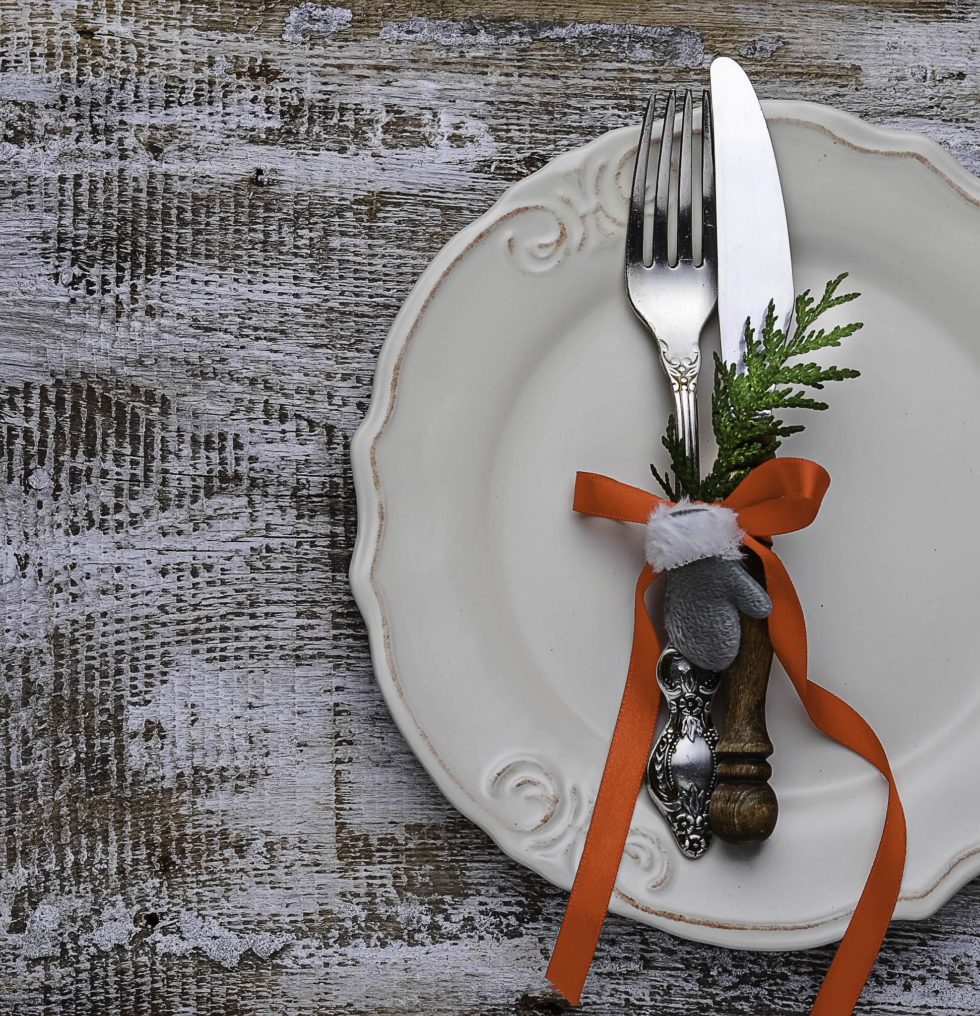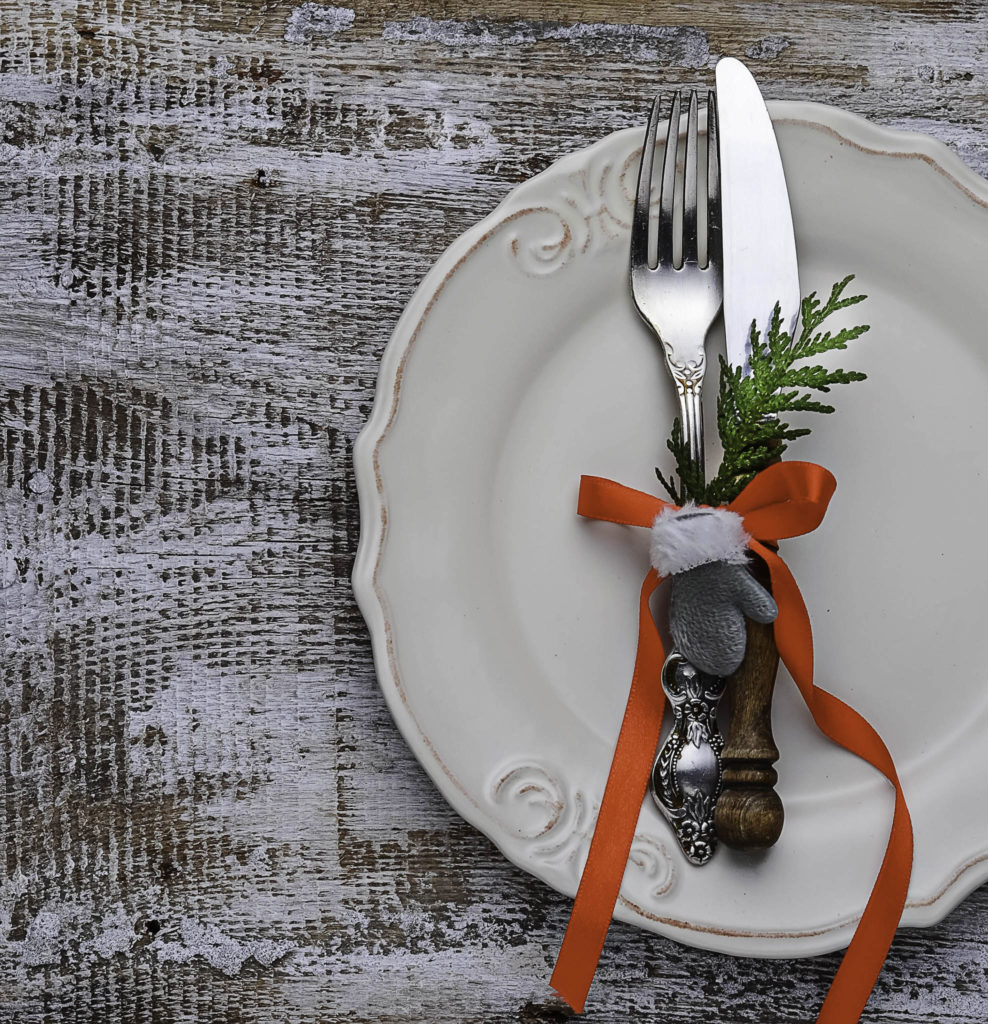 9. Don't have nice linen napkins? Okay! I'll give you a break this year but we need to order you some soon 🙂 For now, wrap the napkins in ribbons, raffia or twine with an ornament.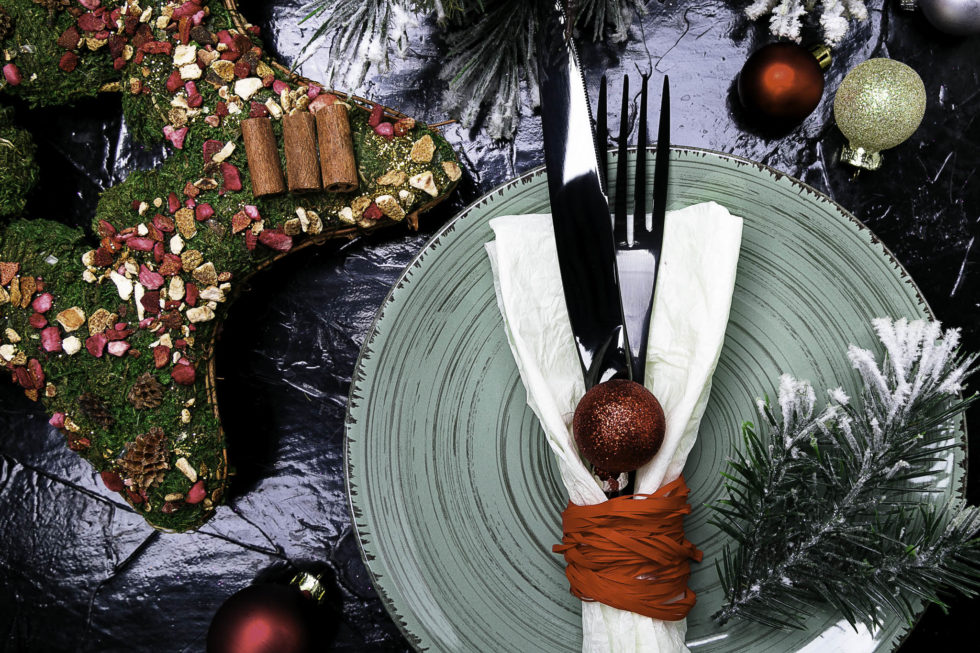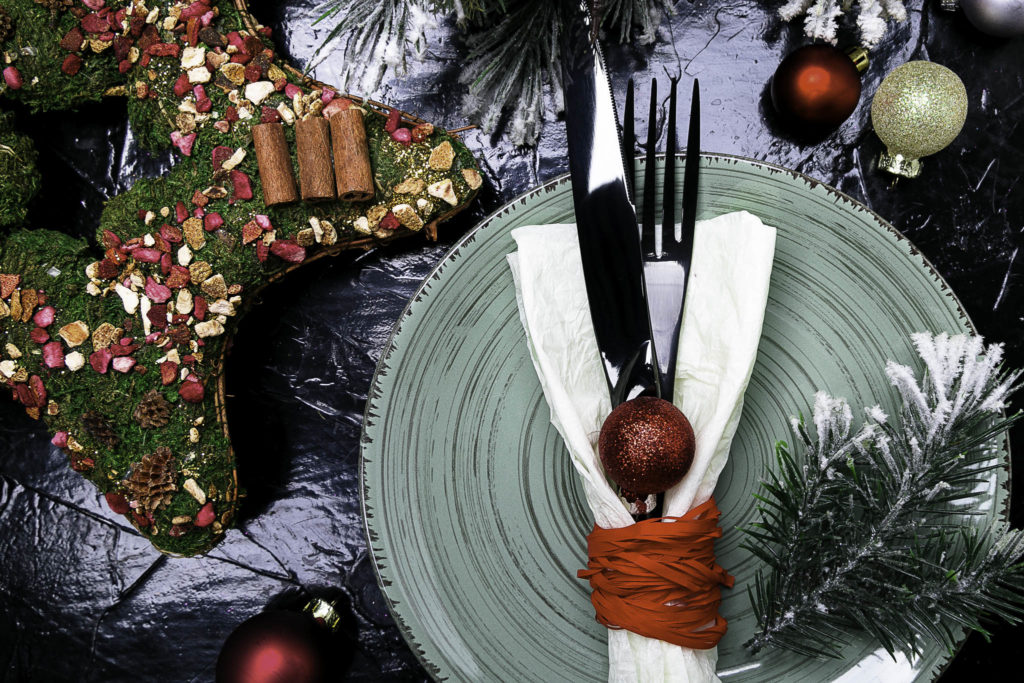 9. Or simply place the paper napkin as an understatement. See below.
10. Use flat snowflake ornaments laid on top of solid color dinnerware to create the illusion of "Christmas" dinnerware.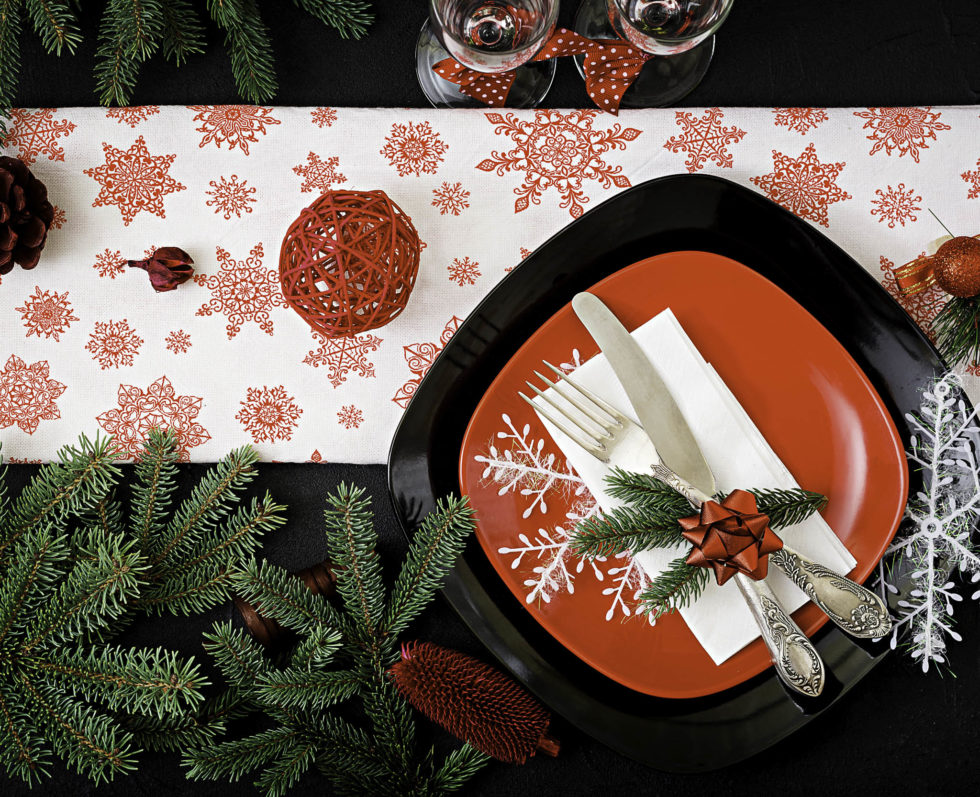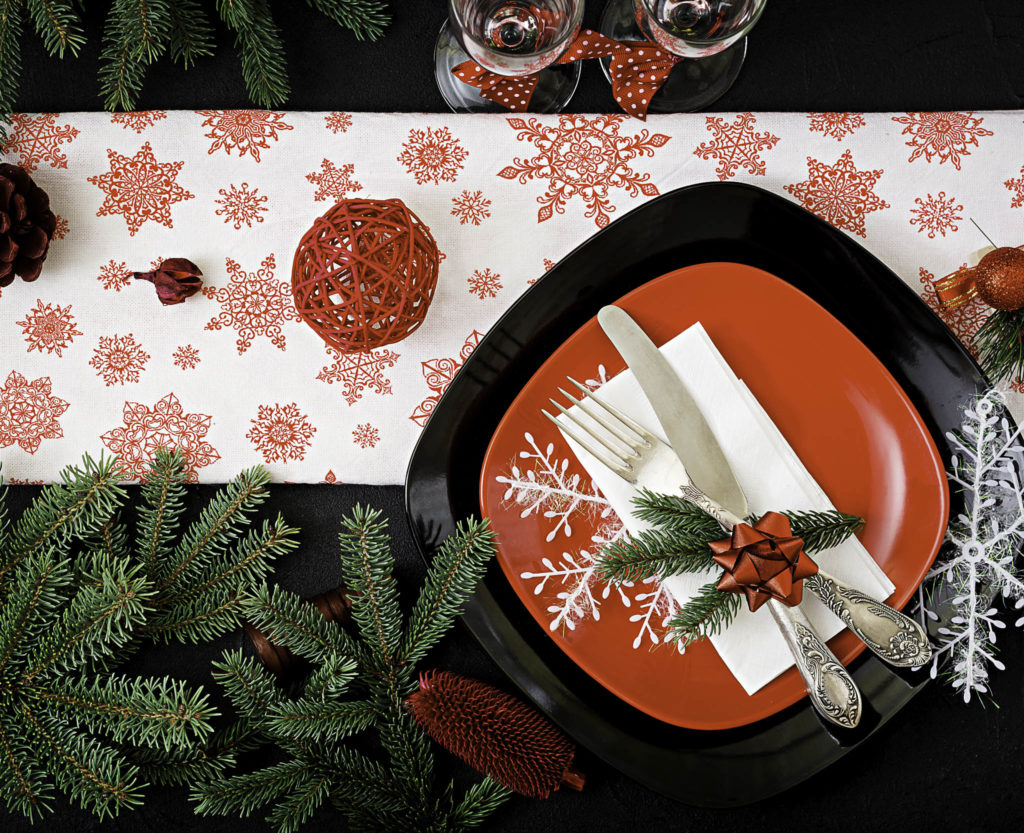 11. Go for the Coco Chanel or Kate Spade look by using polka dots and stripes. Adding a flair of whimsy and fun is a perfect asset to any holiday table. Kids will love it!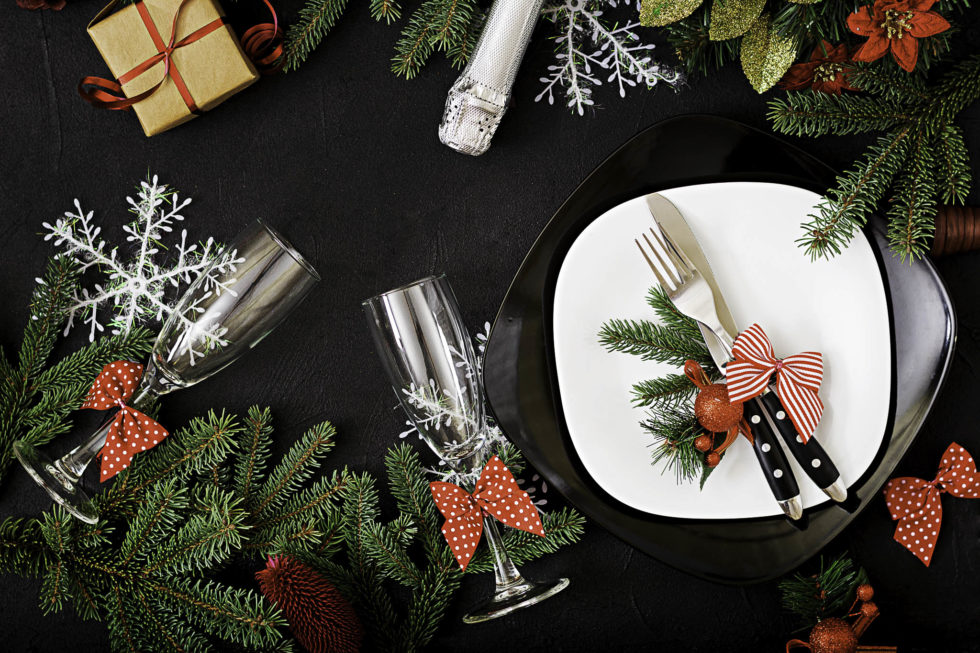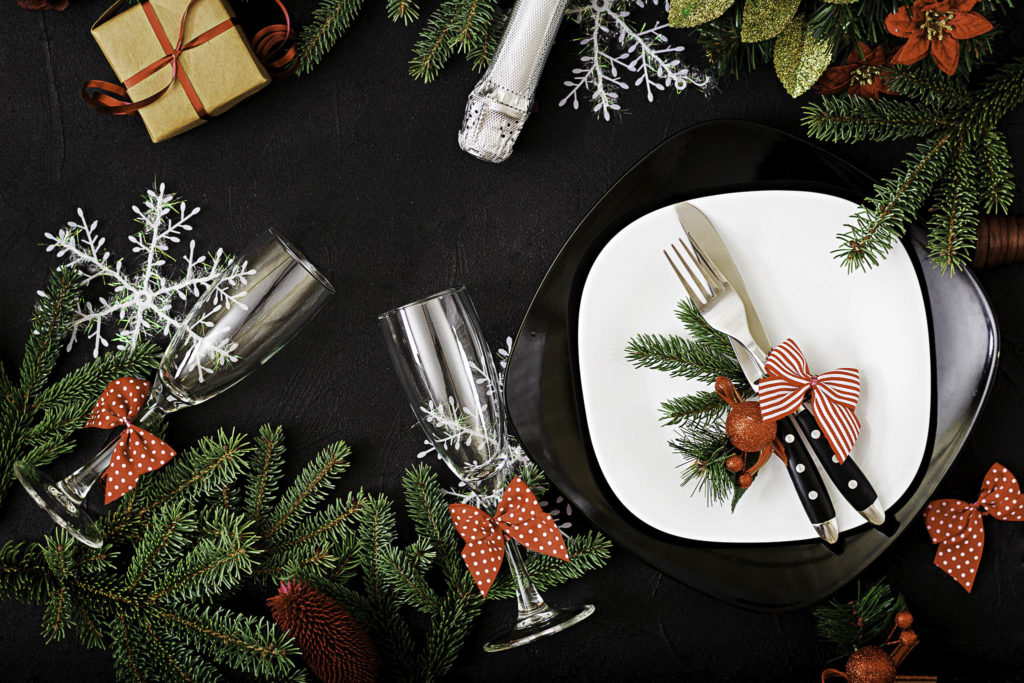 12. Red satin ribbon (and wine) is our best friend while decorating for Christmas. Setting the Christmas table is no different, have red ribbon on hand at all times.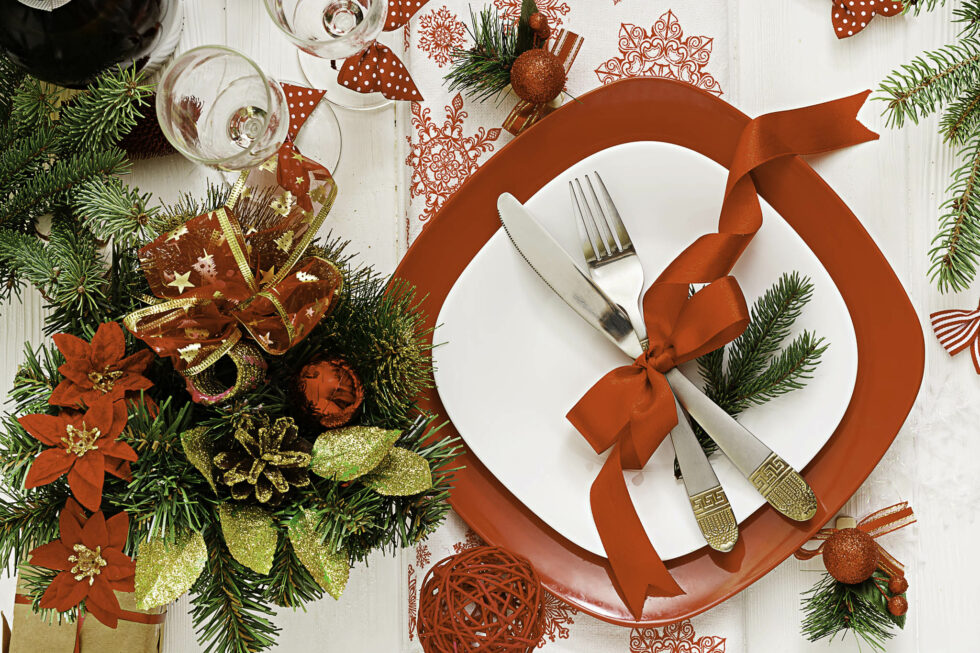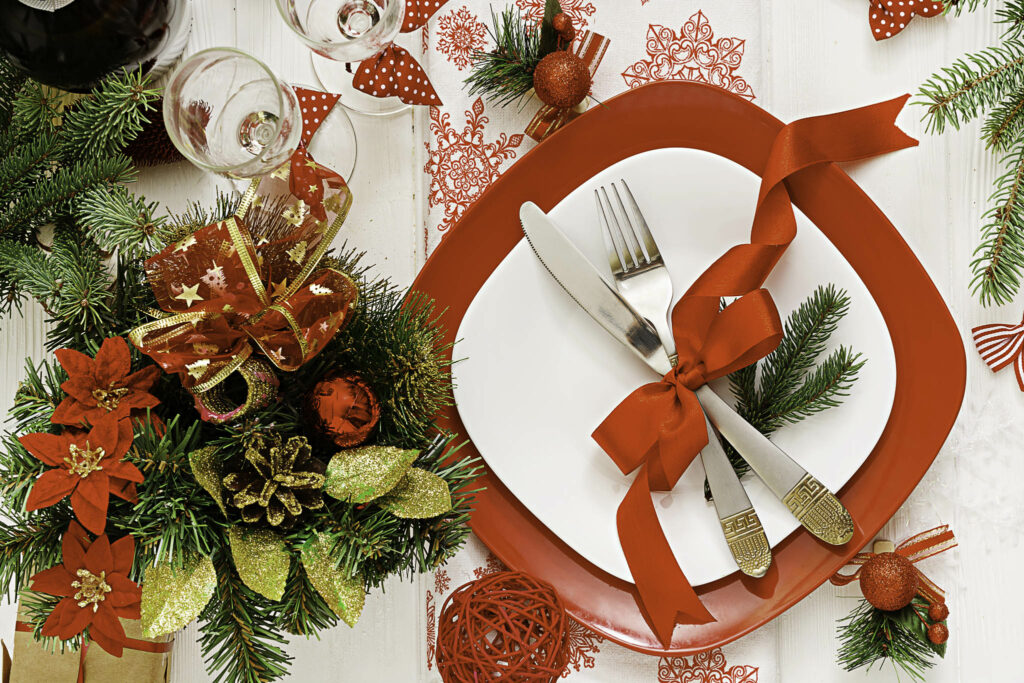 13. Wrap tiny gift boxes filled with heartwarming messages or memories for each guest. You'll be surprised at the conversations this will start.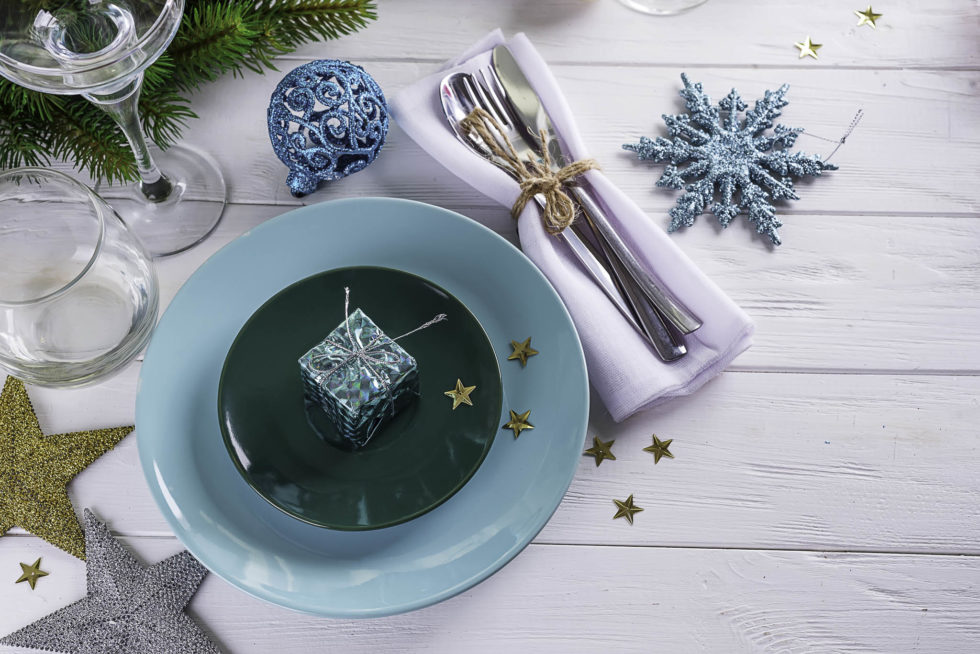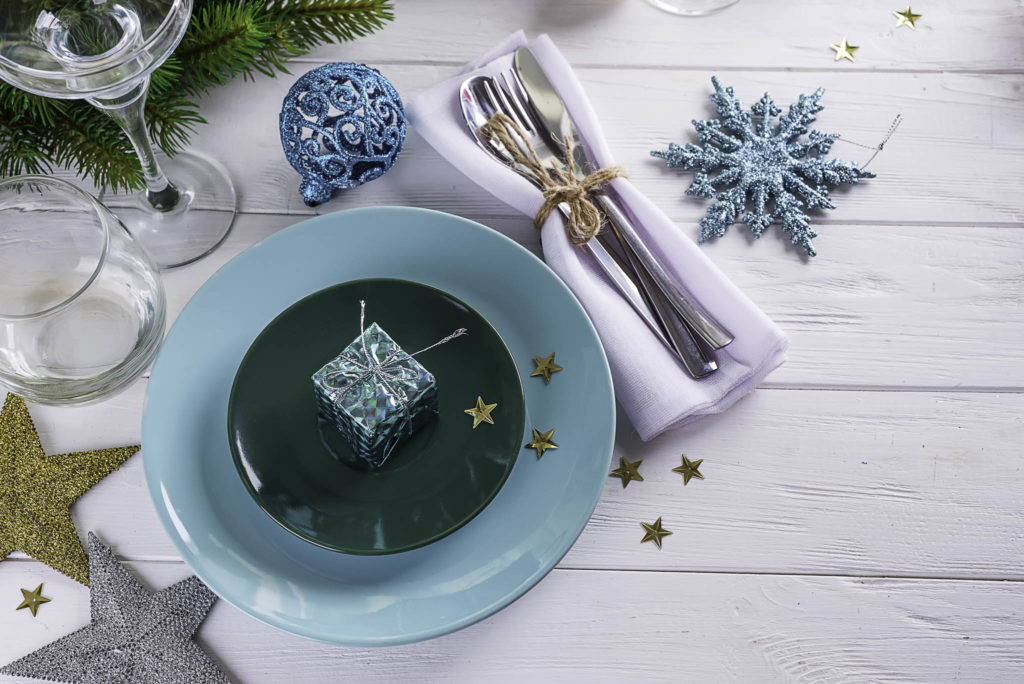 More Christmas Dinnerware & Place Settings Ideas For Your Holiday Table
14. Cookie cutters are a fun and creative last-minute way to decorate plates.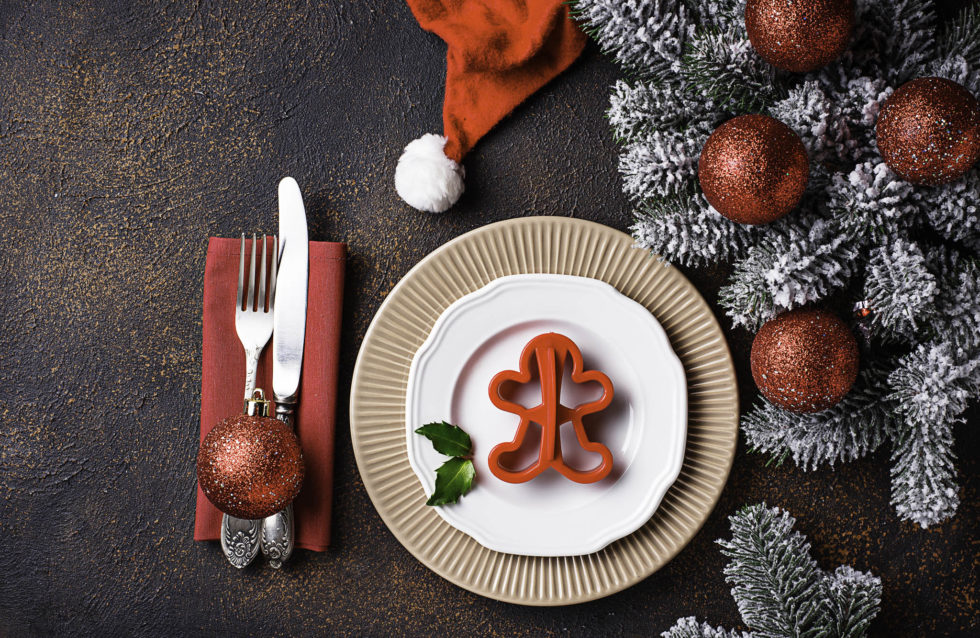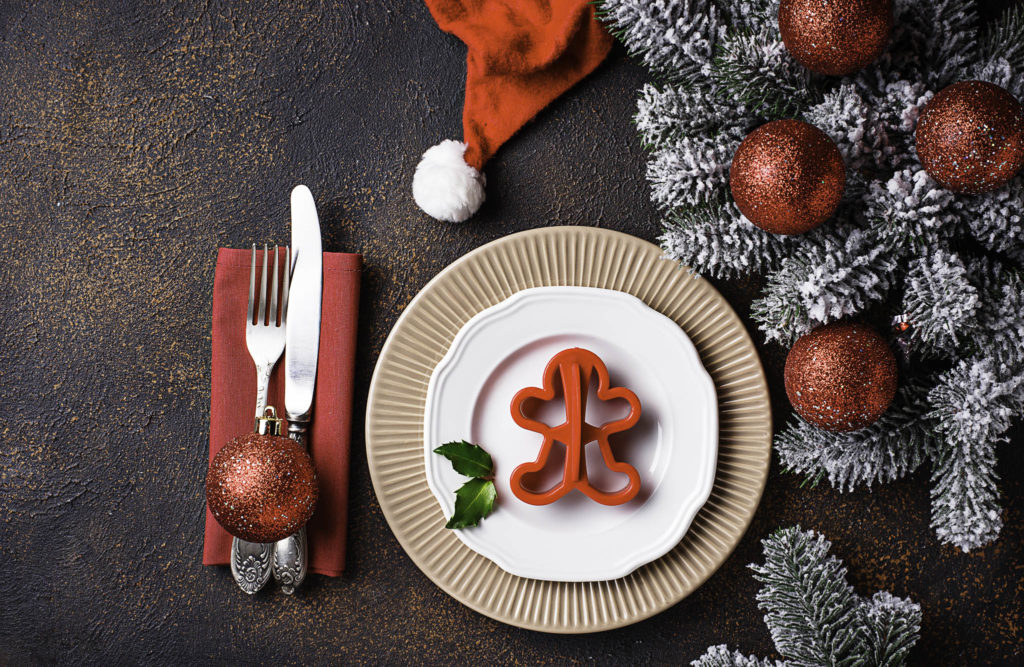 15. Want the candy cane striped ribbon look but can't find the striped ribbon? Use a red ribbon stacked with a white ribbon to achieve a similar look. Add an ornament at each place setting.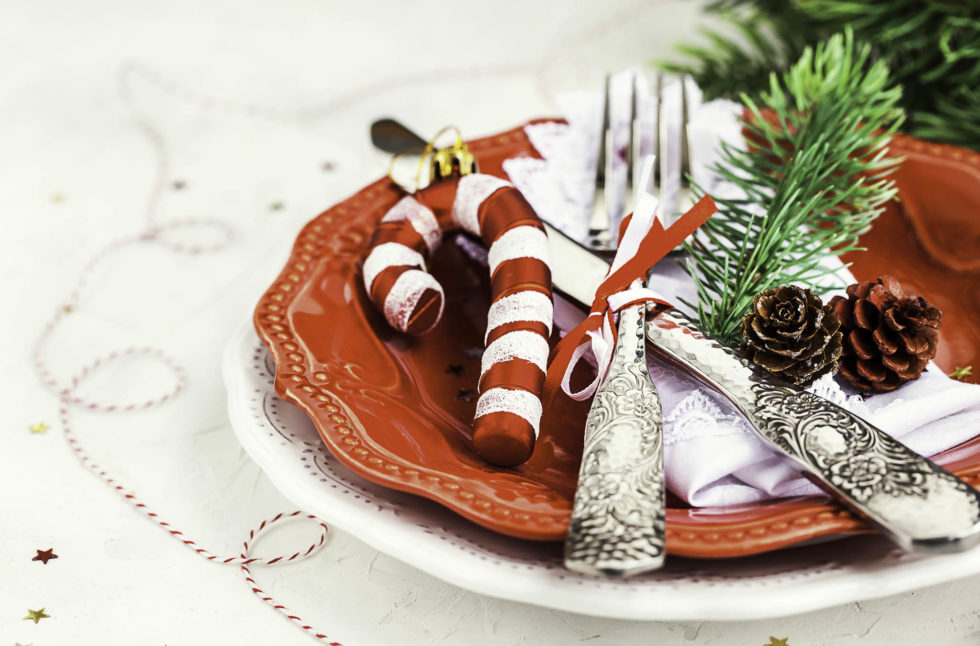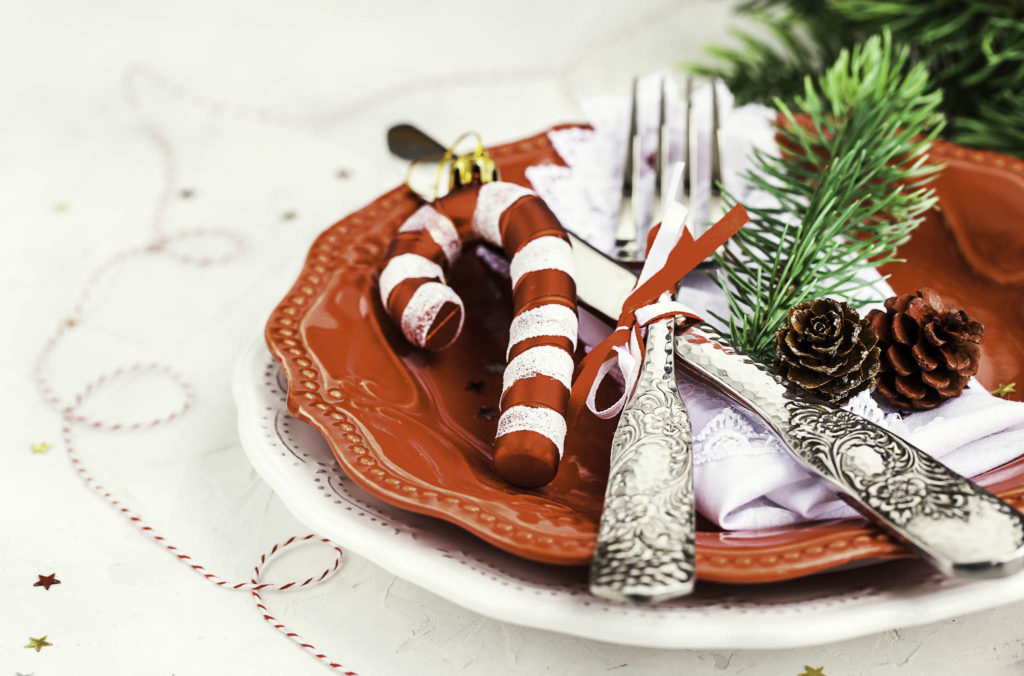 16. Sprinkle confetti on the table before the food goes down. Just remember to put the majority of the confetti where it will be shown when the food is placed on the table.
18. Use gift tags as name/place markers.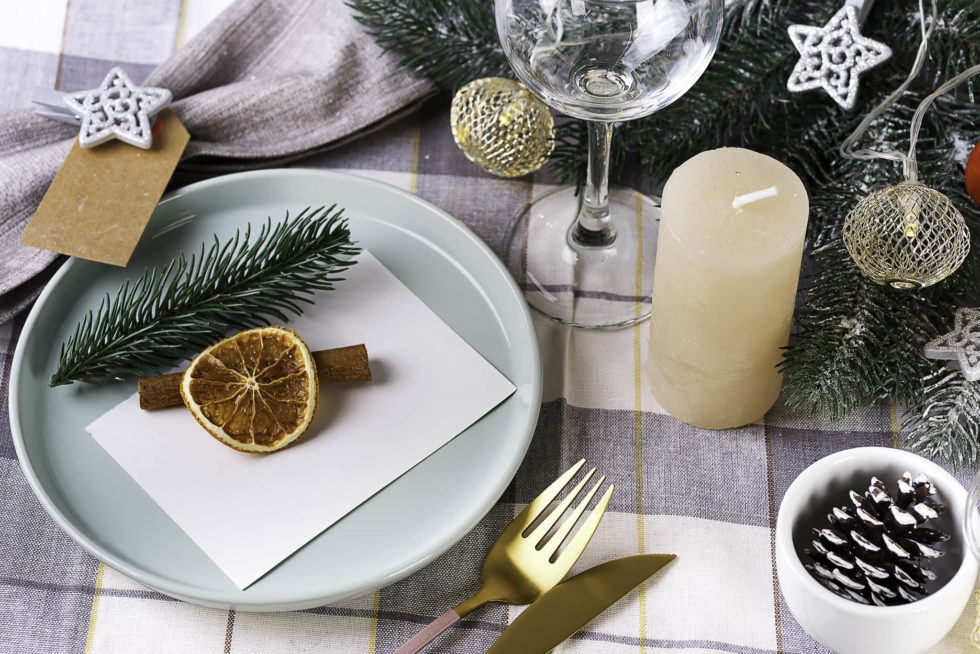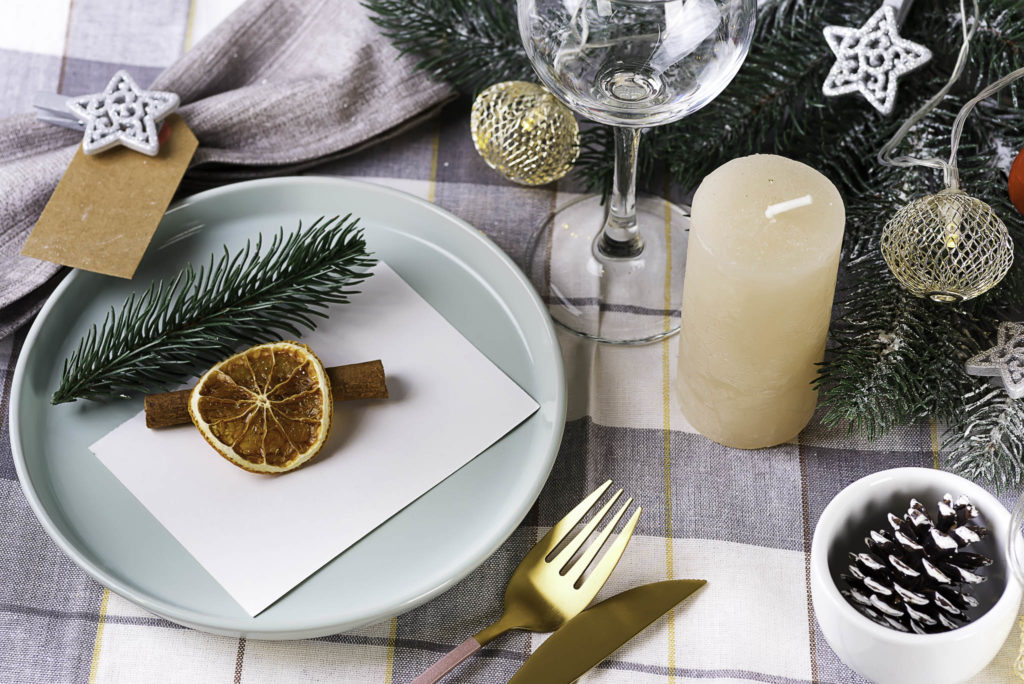 19. Wrap ribbon around the silverware without tying it.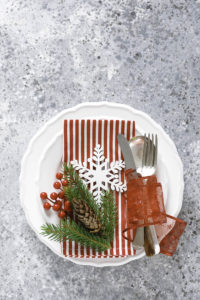 20. Use Santa hats as placemats.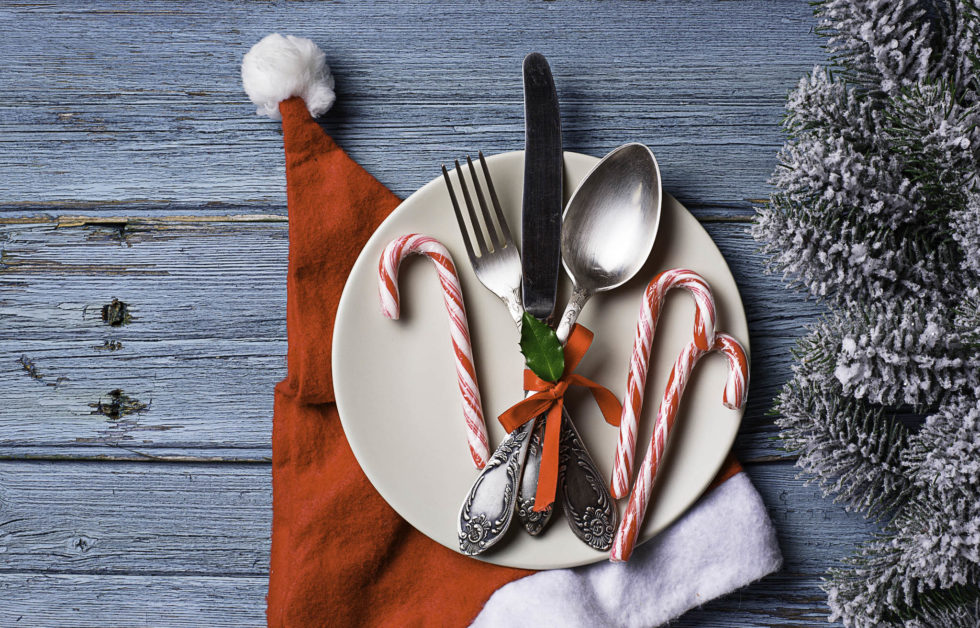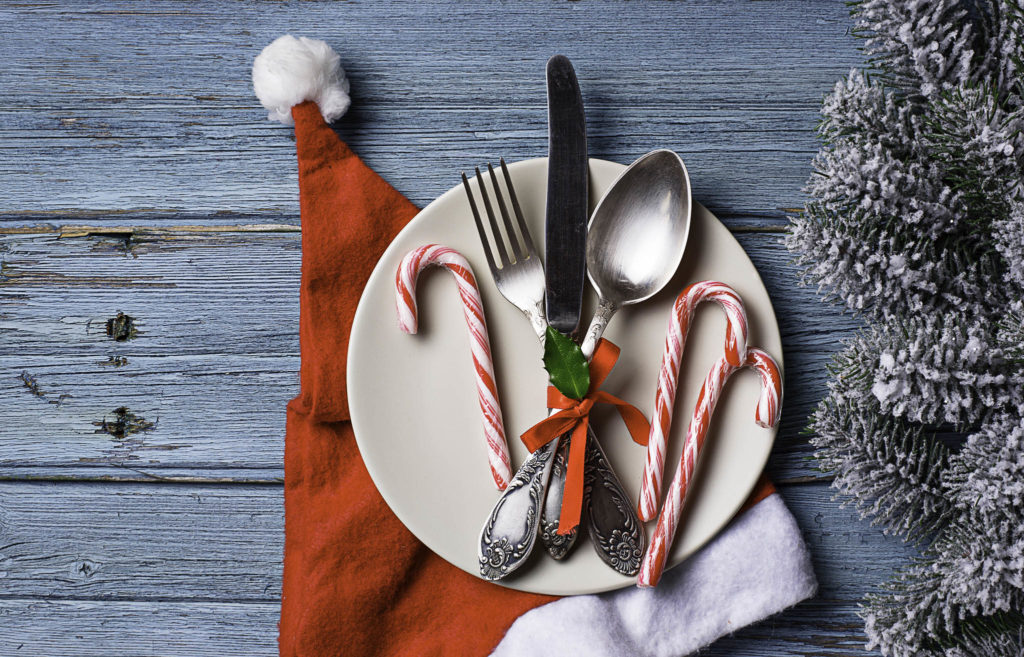 Christmas Dinnerware Ideas
21. Use printed Christmas or snowflake burlap ribbon with linen napkins. Combine berries and evergreens. Again, red ribbons are your friend.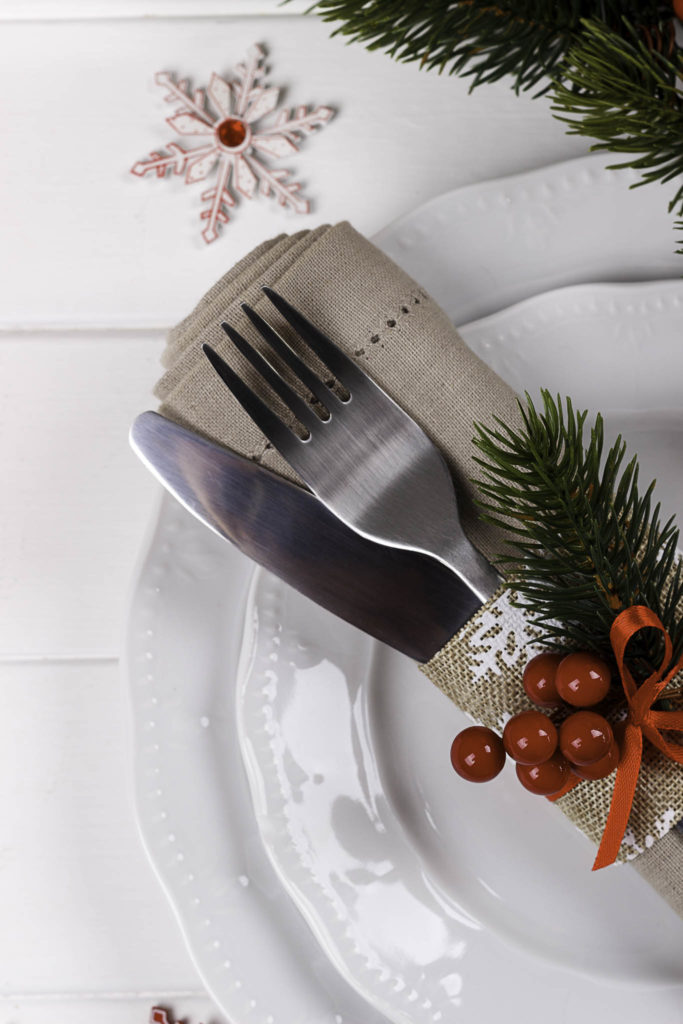 22. A Christmas table can be any color or any style. Don't be afraid to make your Christmas table match your style.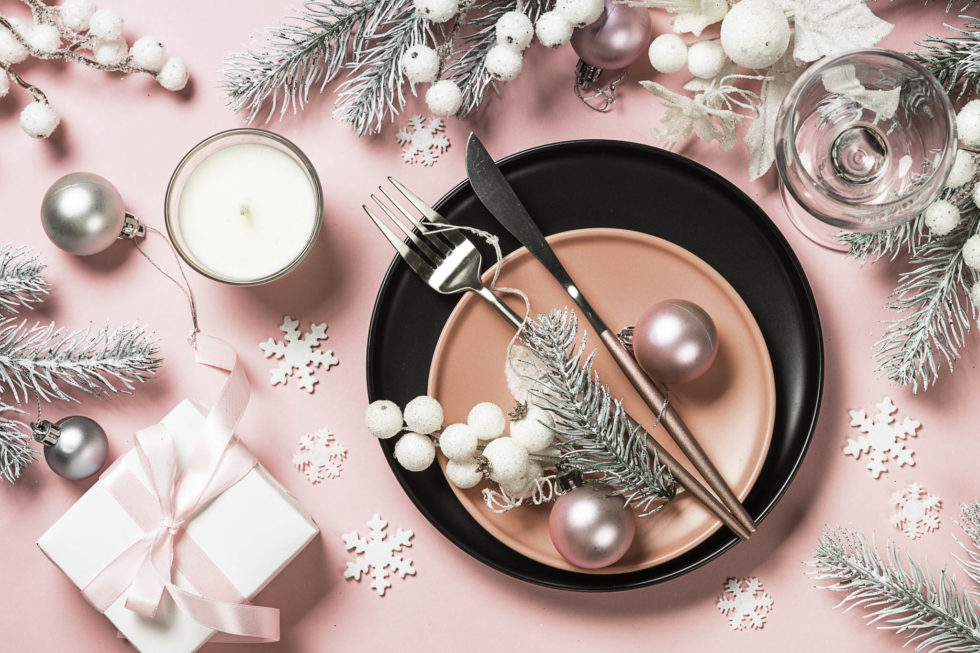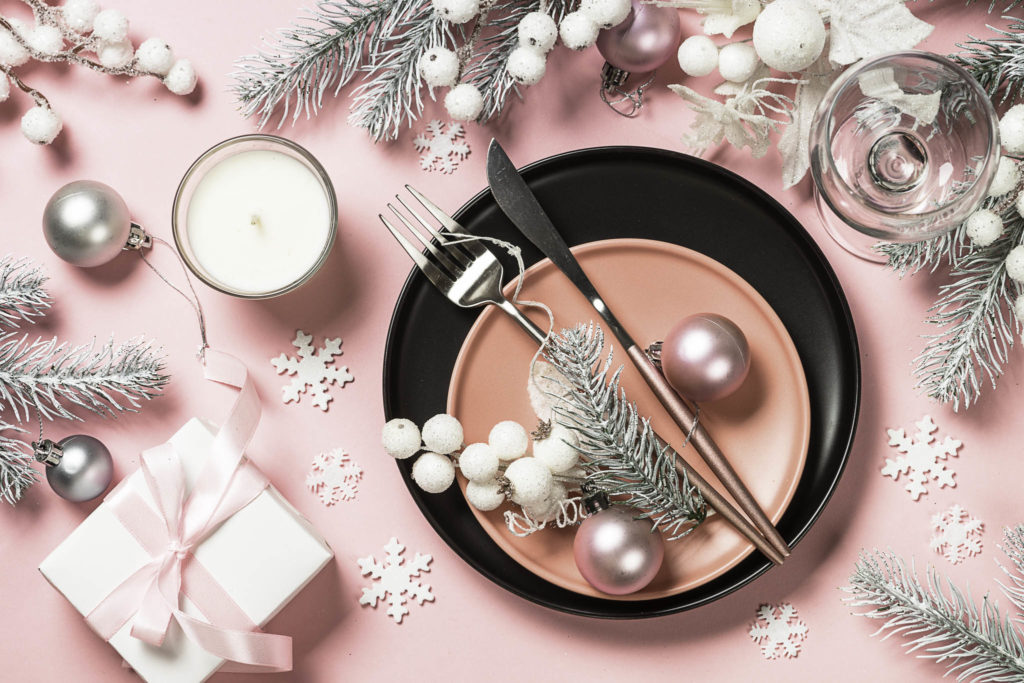 23. Fold a basic linen napkin to look like a Christmas decorating tree. Of course, I first learned this from the Queen of Domestication, Martha Stewart. Click here to see Martha's step by step instructions on MarthaStewart.com. I do think my linen napkin looks better. For the bark, use a log roll. For the star, use a star-shaped ginger cookie or a star-shaped sugar cookie. Check out for Christmas Decorating Ideas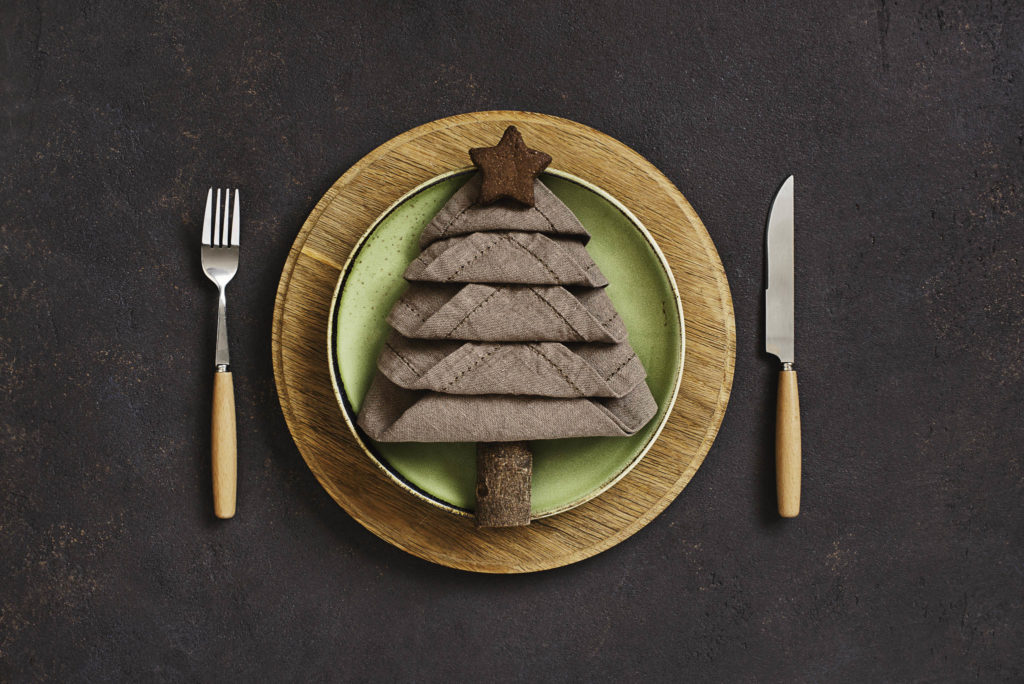 Christmas Dinnerware Ideas
No matter how you decide to decorate your Christmas or holiday table, remember: ENJOY THE PROCESS! Use the Christmas dinnerware ideas and inspiration and make the best of what you have to work with. Don't feel like you've got to make your table look exactly like one of mine or Martha's, for that matter. Please share your Christmas dinnerware and tables with me on social media @DeeFrazierInteriors. I'm on Facebook, Instagram, and Pinterest all the time! I would love to see your creations.
Cheers & Merry Christmas friends!
X~your favorite interior design blogger , interior designer blogs and Dallas interior designer ~
Dee
P.S. Grab my recipe for the #DKORHOME #OrangeSpiceTea – click here for the recipe.
P.S.S. Click here to be inspired by my Christmas Giftwrapping Ideas.
P.S.S.S. View photos of complete Christmas table settings or creative Christmas Food Porn aka. Food Decorating Ideas.