Mix it up! Use interesting upholstery fabric & hydes.
Creating interesting upholstery is somewhat of a lost art. Or at least it was until High Point Market 2021. We saw unusual mixes of upholstery fabric placement, including leathers, hides, and textures. There were enough mixed materials in upholstery that we could make exciting upholstery 2022 blog post.
We hope you enjoy seeing everything from western-style upholstered furniture to more modern mixed upholstered furniture. Incase you missed these photos from our Instagram:
 

 

View this post on Instagram

 
Very Interesting Upholstery Fabric Ideas from High Point Market Fall 2021
Mixed fabrics with natural materials like leather and sherpa were a huge hit with several major showrooms.
Western Style Upholstered Furniture with Leather & Sherpa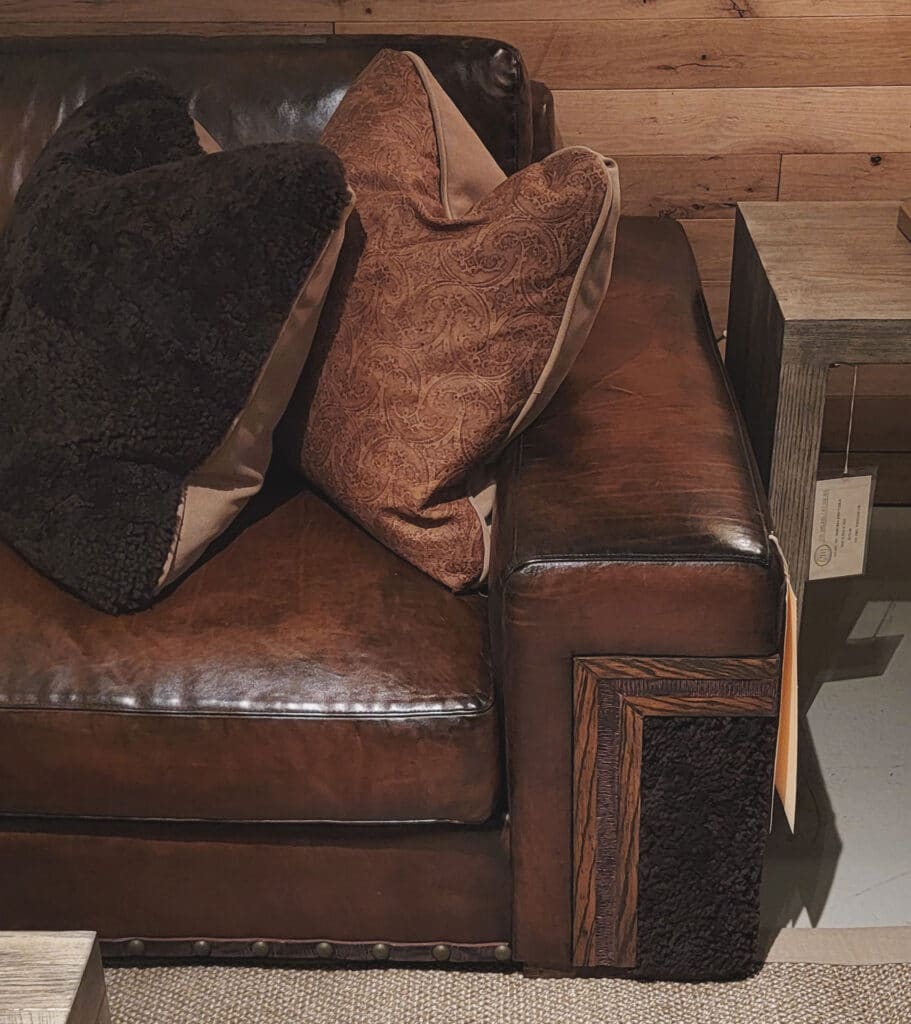 Being an interior designer in Dallas TX gives us plenty of opportunities to use western style home decor. Believe it or not, Texas ranchers need leather, sherpa, & hair on hyde furnishings to best suit their lifestyle and taste. I think many people believe cowboys just like the look, but often the use of leathers and brown tones is essential to prevent dirt from absorbing into their home furnishings. Think a car seat.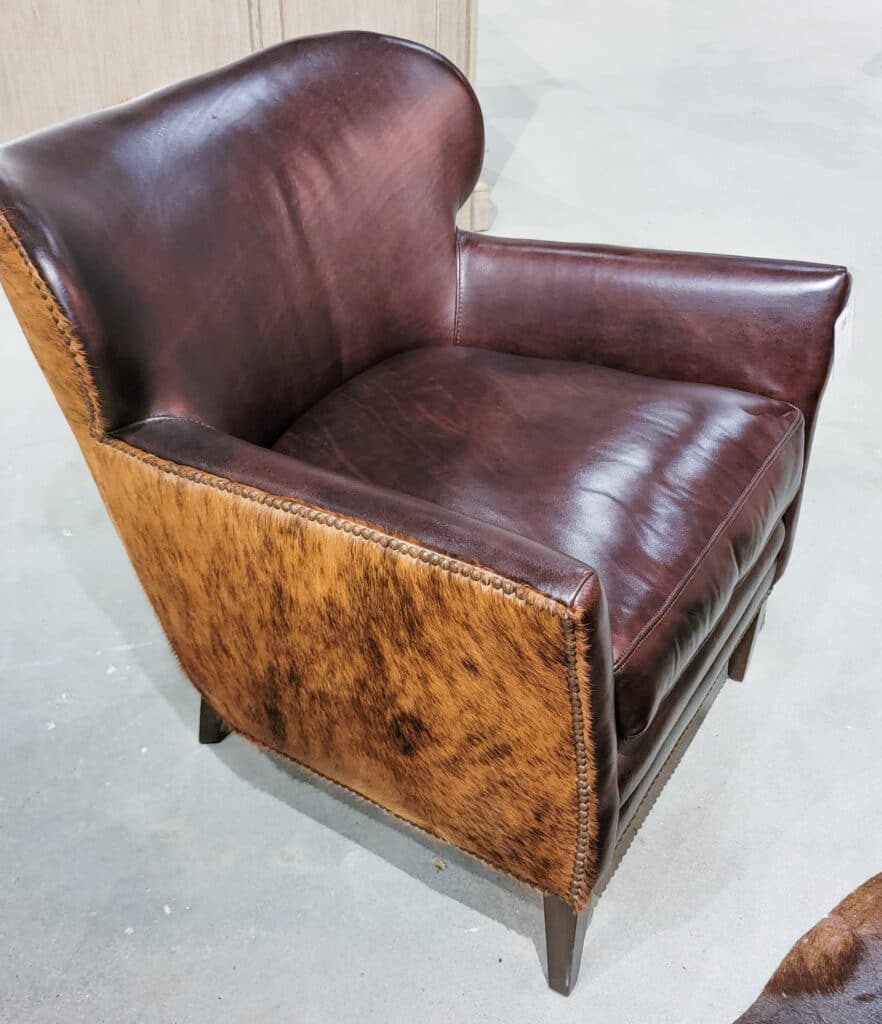 The Hooker Furniture's solid brown leather mixed with the golden cow hair on hyde leather would look awesome floating with an exposed back.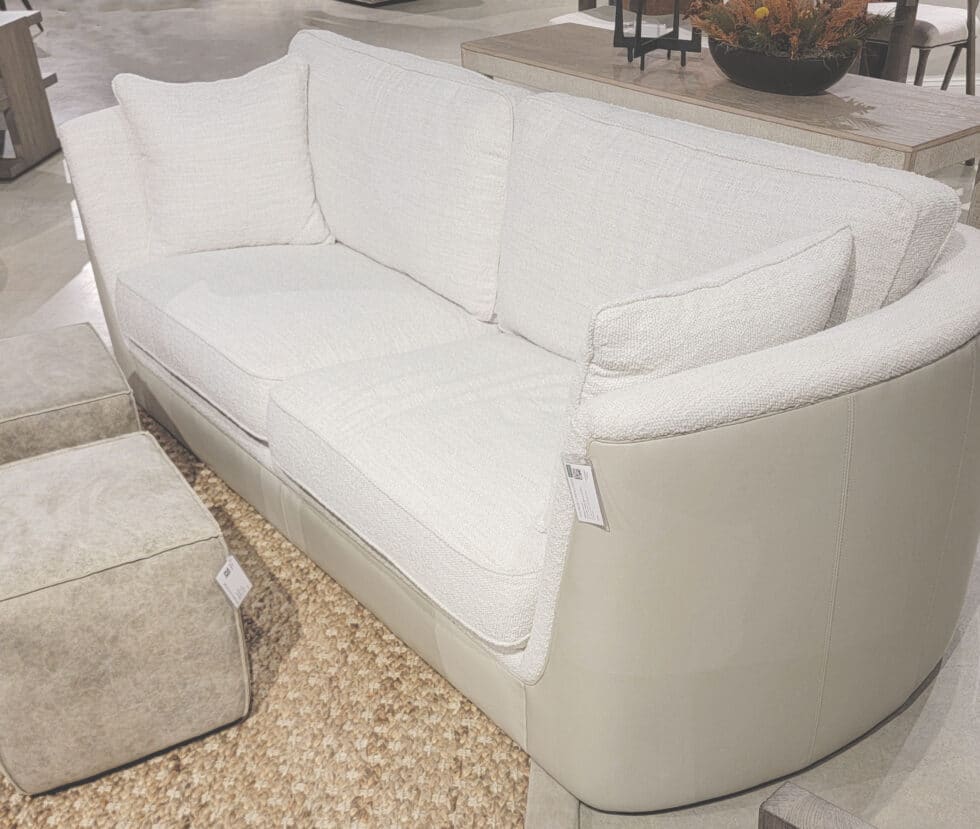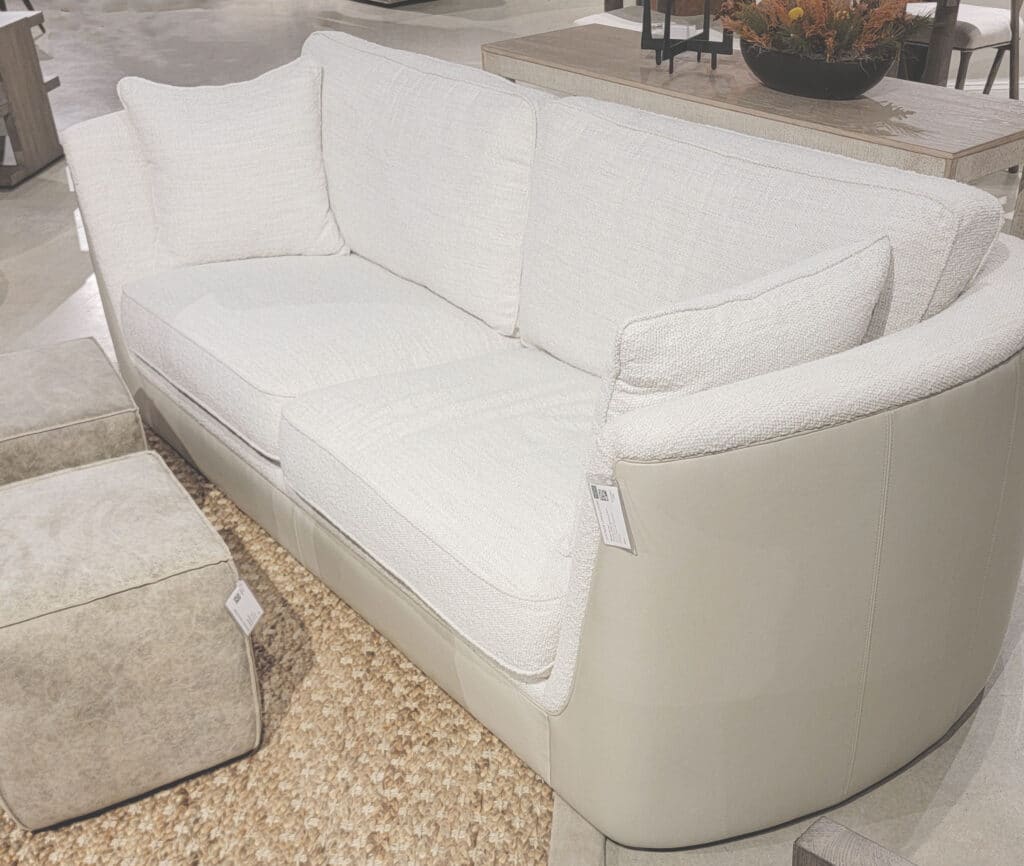 Often white sofas can get a little dirty on the outsides if there are no tables on either side or unless the sofa is against a wall. The Hooker Furniture creamy leather on the outside mixed with the textured sherpa on the inside makes cleaning super easy.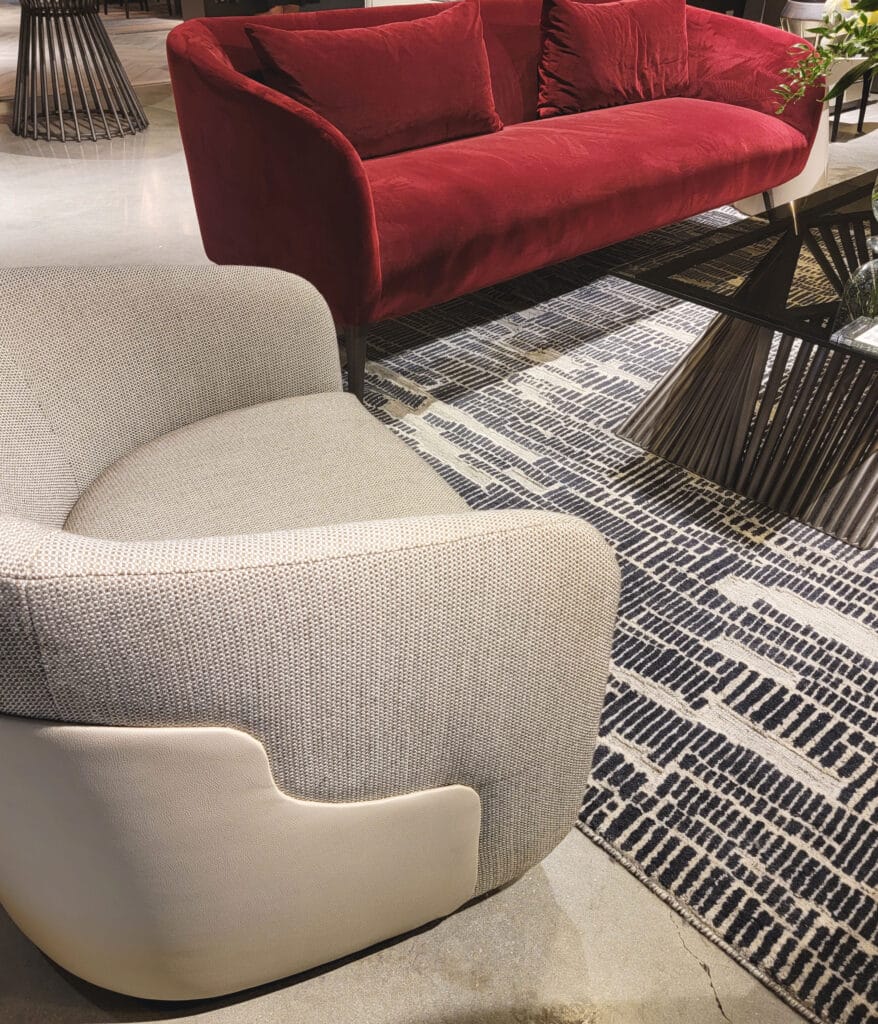 Universal Furniture designers created a pattern using creamy leather and cream tweed for texture.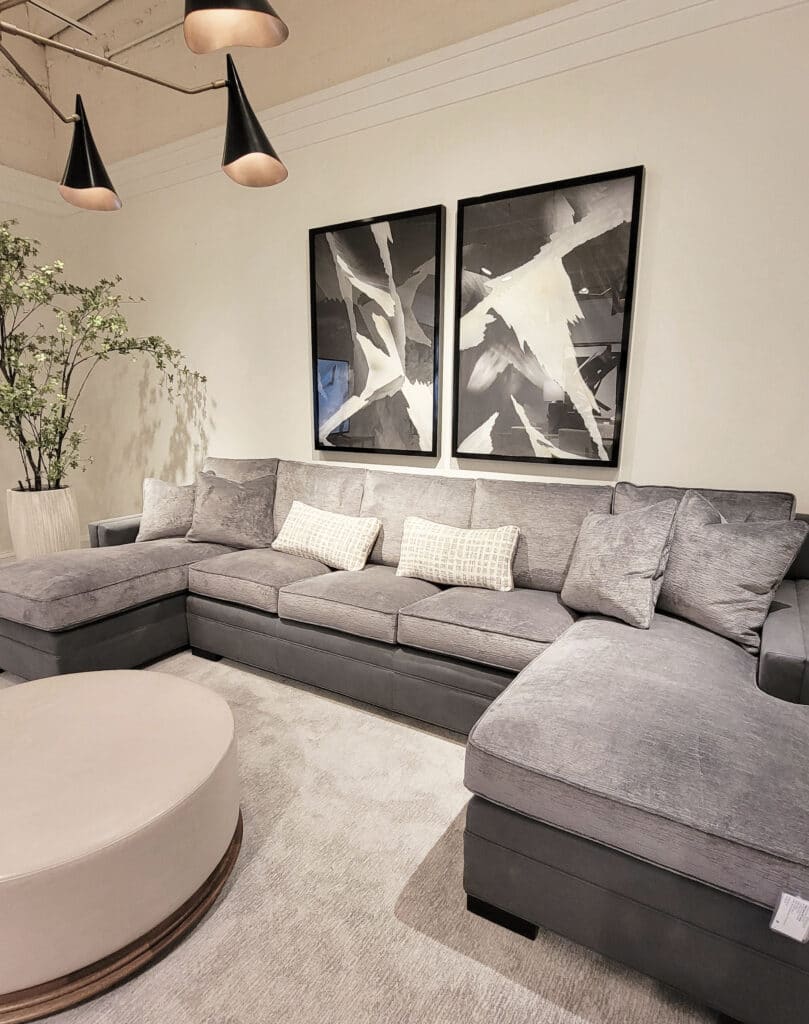 The contrasting ultra-suede in dark gray paired with the lighter-toned gray velvety chenille look great on this Stickley sectional. Chenille is always comfortable and easy to up, but so is the chenille.
Interesting Upholstery Fabric
Textured Bouclé Fabric is Hot! Hot! Hot!
What is Bouclé fabric?
Bouclé is yarn made into a fabric. The fabric is made from a length of loops of yarn of similar size, which ranges in size. To make bouclé fabric, at least two strands are combined with machine spinning. The tension on one strand is much looser than the other as it is being plied, with the loose strand forming the loops and the other strand as the anchor. Bouclé is also the name of the fabric made from this type of yarn, especially fabric that maintains the looped appearance.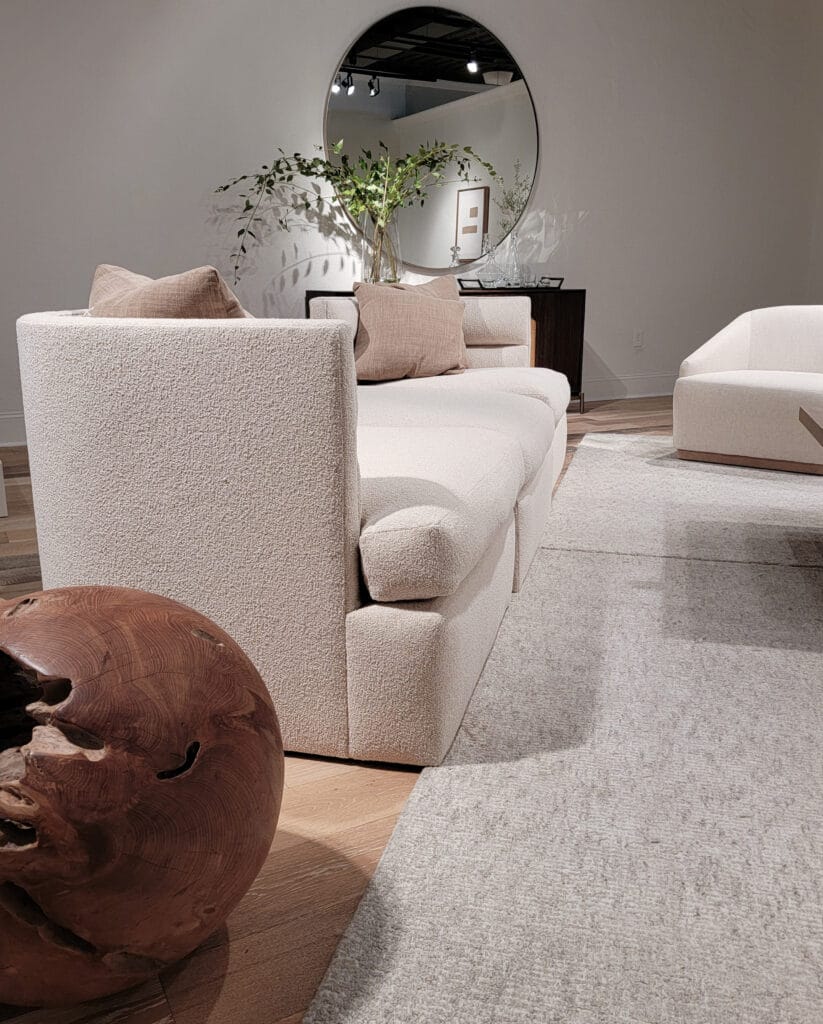 This nobby new almost perfectly evenly peeled fabric trend is called Bouclé. With the Crypton Home Fabric performance fabric and Rowe Furniture frame, durability and kid and pet friendly makes white or cream safe.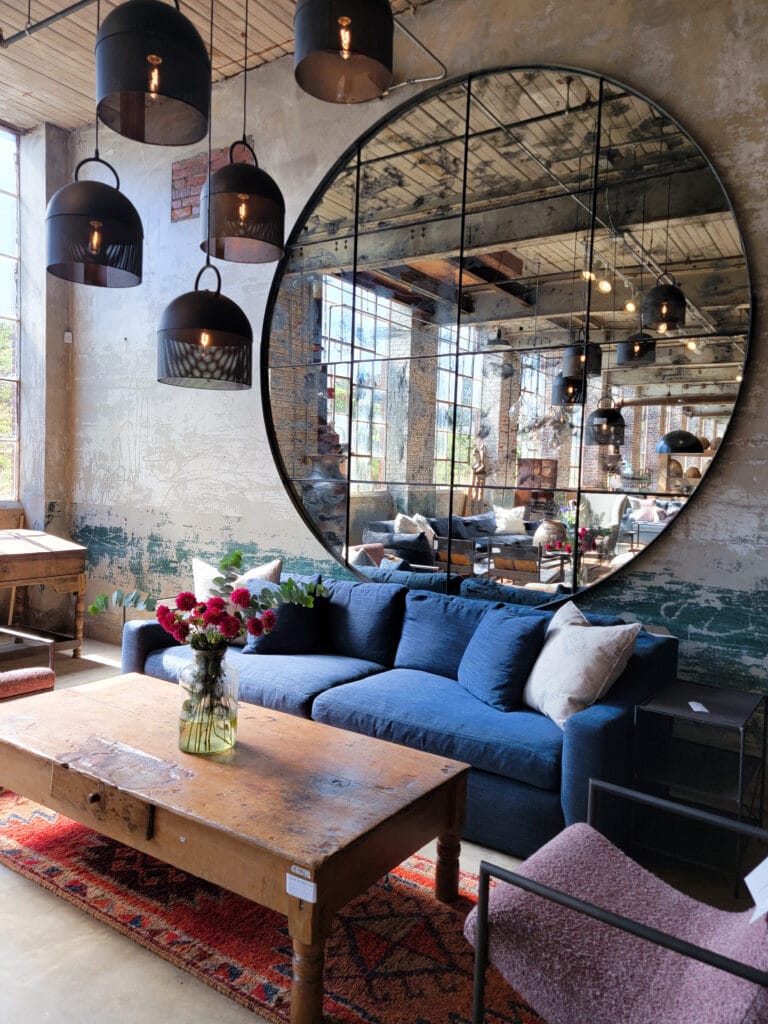 The navy tweed sofa paired with Cisco Home's boucle plum fabric was fresh and colorful.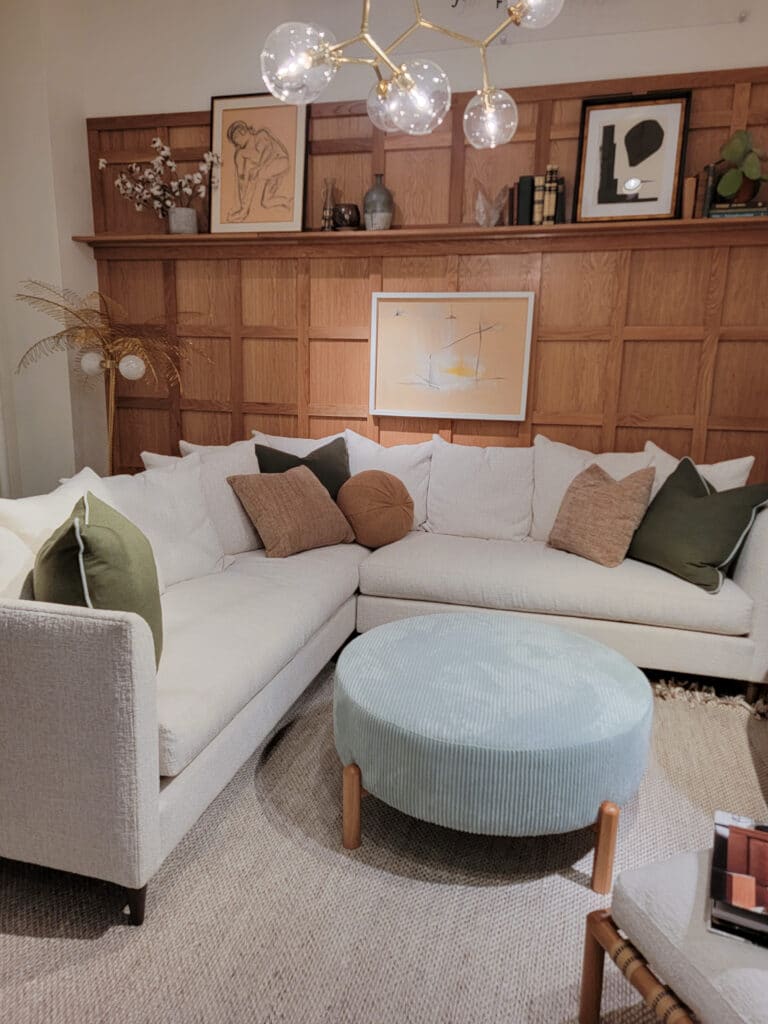 Soft and comfortable, this Norwalk sofa was absolutely hands down one of the most comfortable bouclé cream sectional sofas I've ever sat on! Plus, it's made in the USA, and the company is owned by its employees! That's right! In 2020, the employees bought back their own company with a female exec as the leader!
Are Bouclé fabrics available in patterns?
Absolutely! While most of the patterns featured here are solid Boucle fabrics, the most common patterns for the boucle manufacturing technique, we have bouclé fabrics in Aran Argile, Fair Isle, and Intarsia.
Whimsical Big Bold Fabric Patterns Trend In Upholstery Fabrics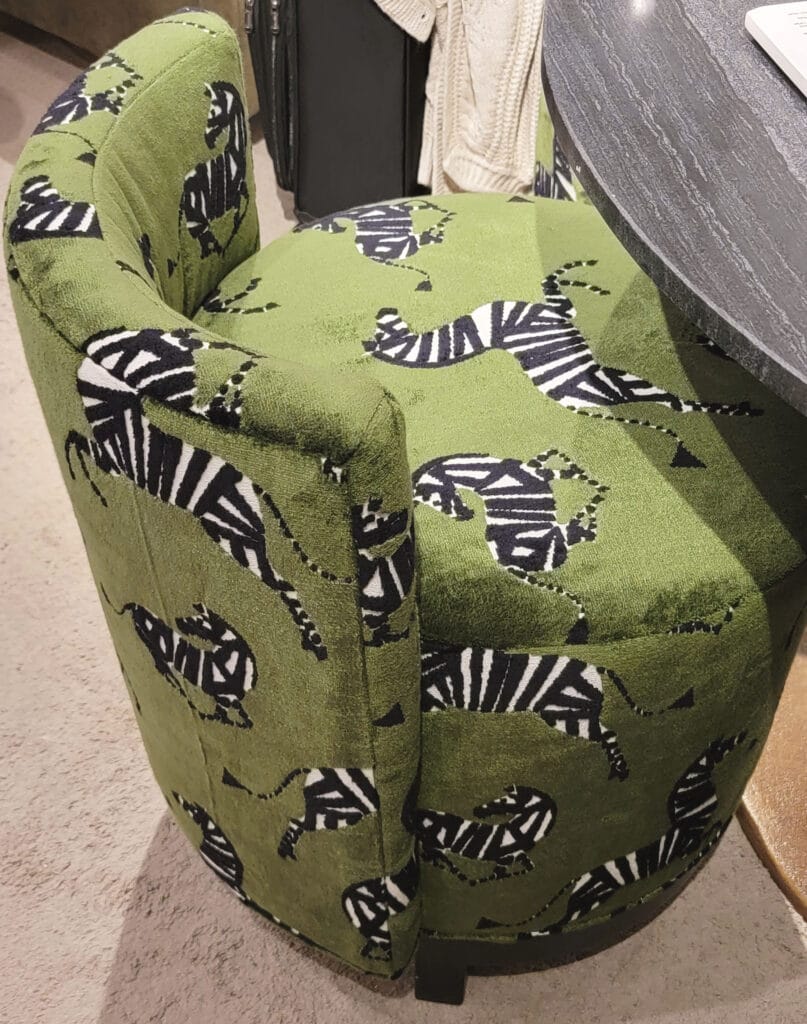 Bold black and white abstract zebras galloping through Norwalk were one of the many fun fabrics we spotted.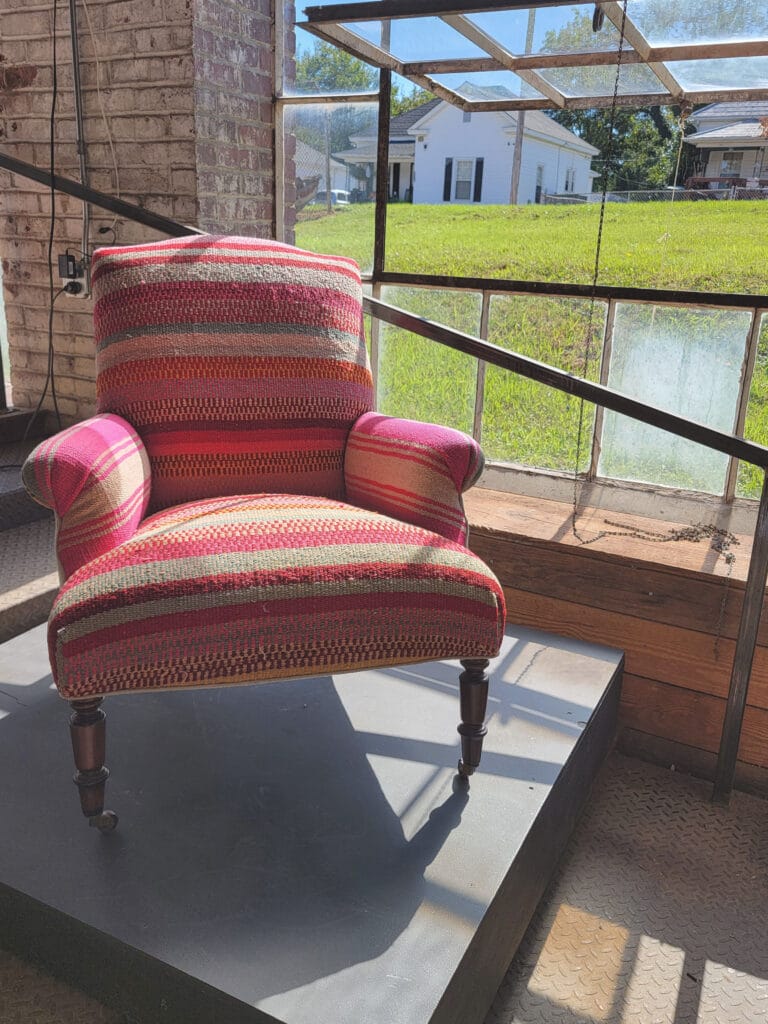 Natural woven horizontal stripes in bright hues of orange and Fuschia mixe with reds and pinks colored Cisco fun!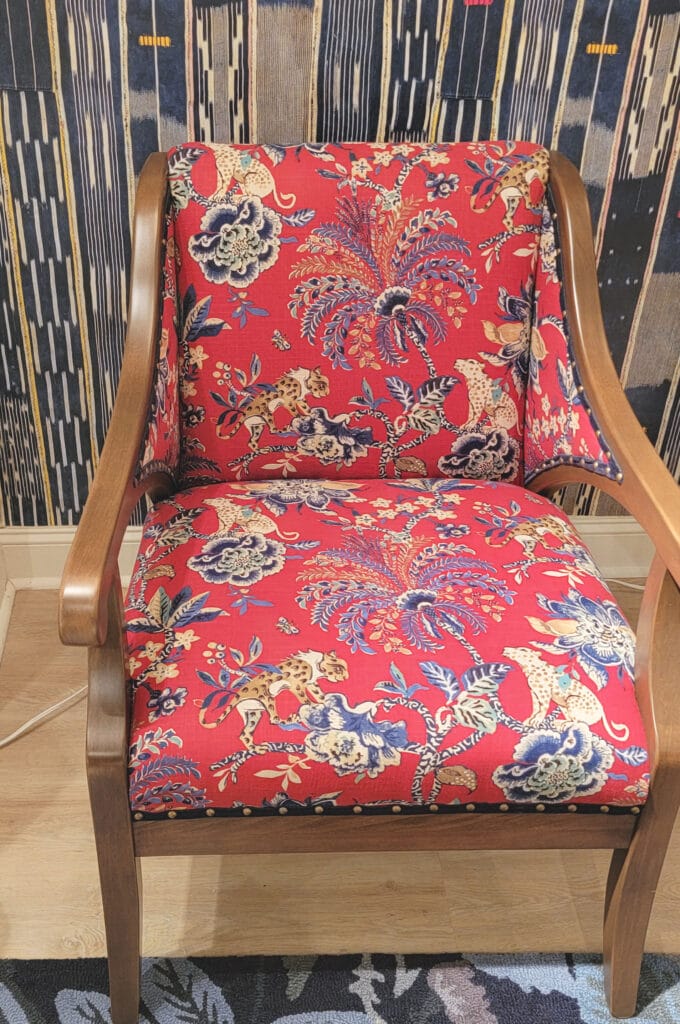 Hiding hyaenas and leopards trailed through the palm florals at Norwalk on this beautiful accent or dining chair.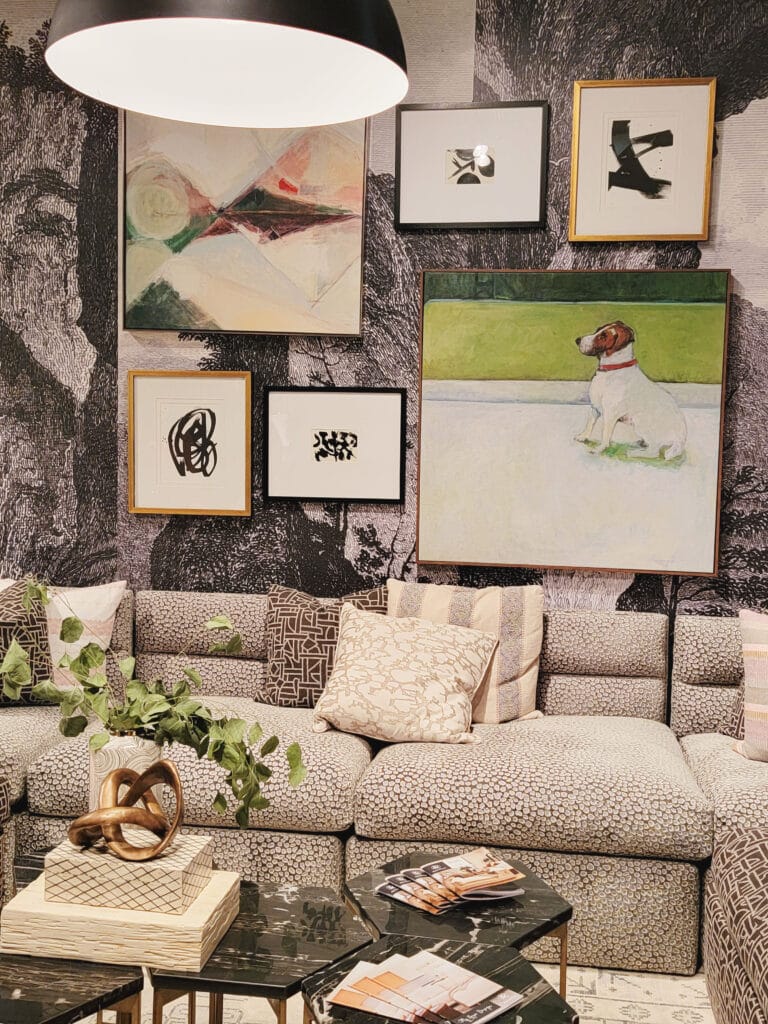 Typically smaller scale base fabrics are used on upholstery; the Rowe Furniture large-scaled chenille was terrific.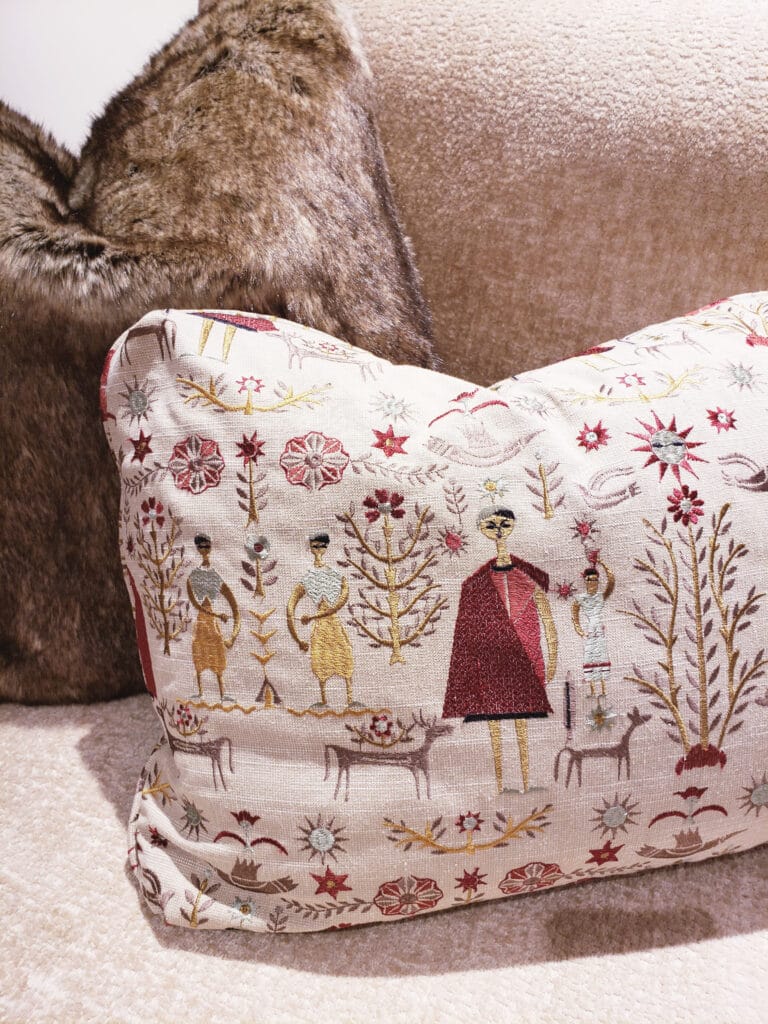 While the indigenous heritage is often forgotten, Norwalk paid homage to elements of native American folk art style women and animals.
Next be sure to check out:
Or use these quick links to see my other blog posts for:
High Point Market Home Design Trends for 2022: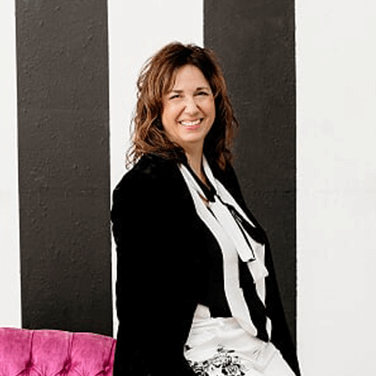 Chief D'KORator, Voted "Best of Houzz" for Dallas Interior Designers, Early Riser, Coffee Lover, Gardening Guru, Estate Sale Maven, Mover, Shaker, Wife, & Mom