It's time to see the beautiful soft curved furniture in fluid home trends 2022! 
Throughout this post, you'll find the most inspiring trends from Design Influencers Tour – Fall 2021. That was the tour I was invited to attend during High Point Market. I've linked them below if you missed any of the other trends; the last post was textured home design trends 2022 that we spotted at the High Point Furniture Market.  In this interior design blog post, you'll find soft curved furniture, organic lines, and feminine silhouettes and curves trend in home design trends 2022.
All Home Trends 2022 From High Point Market:
Fluid Feminine Lines In Home Trends 2022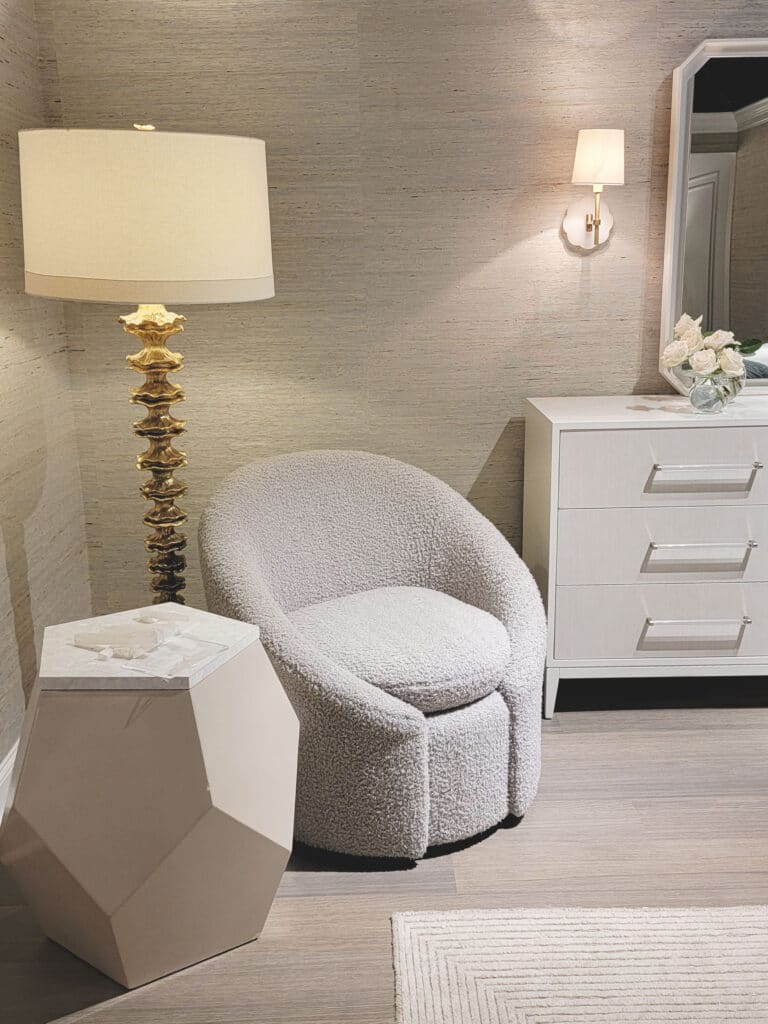 Curved lines combined with Bouclé fabric make this textured swivel chair soft and practical.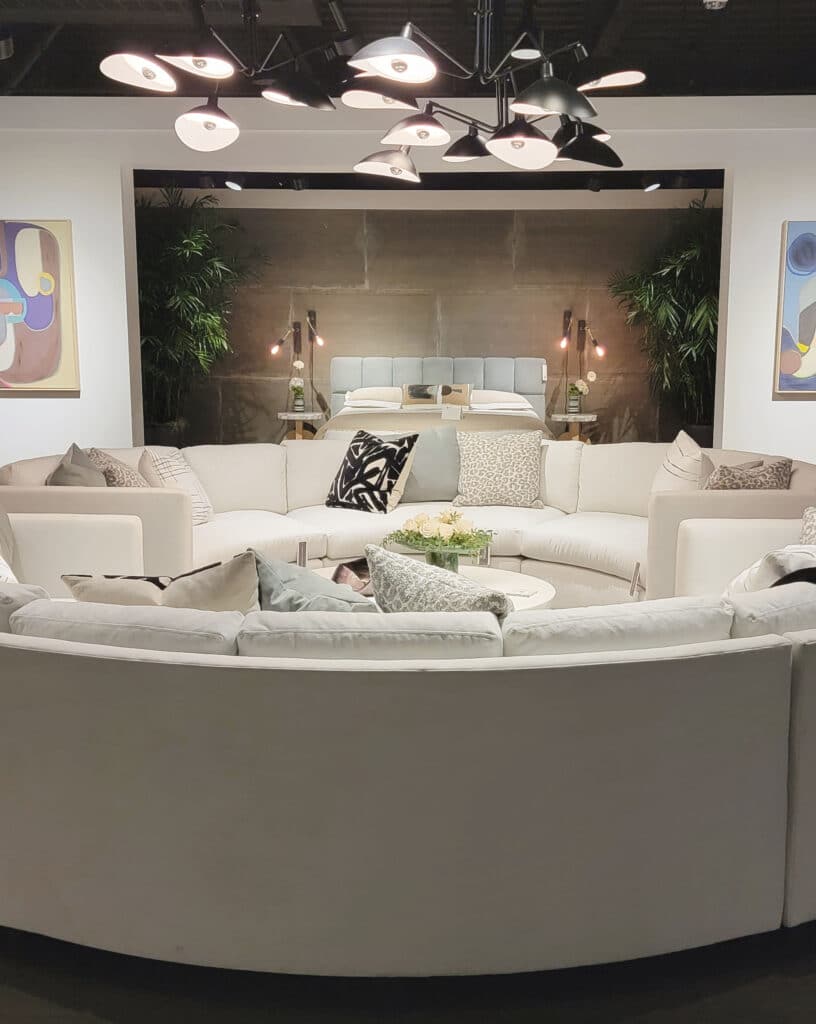 The conversation comes full circle with this spectacular pair of Universal Furniture curved sectional sofas.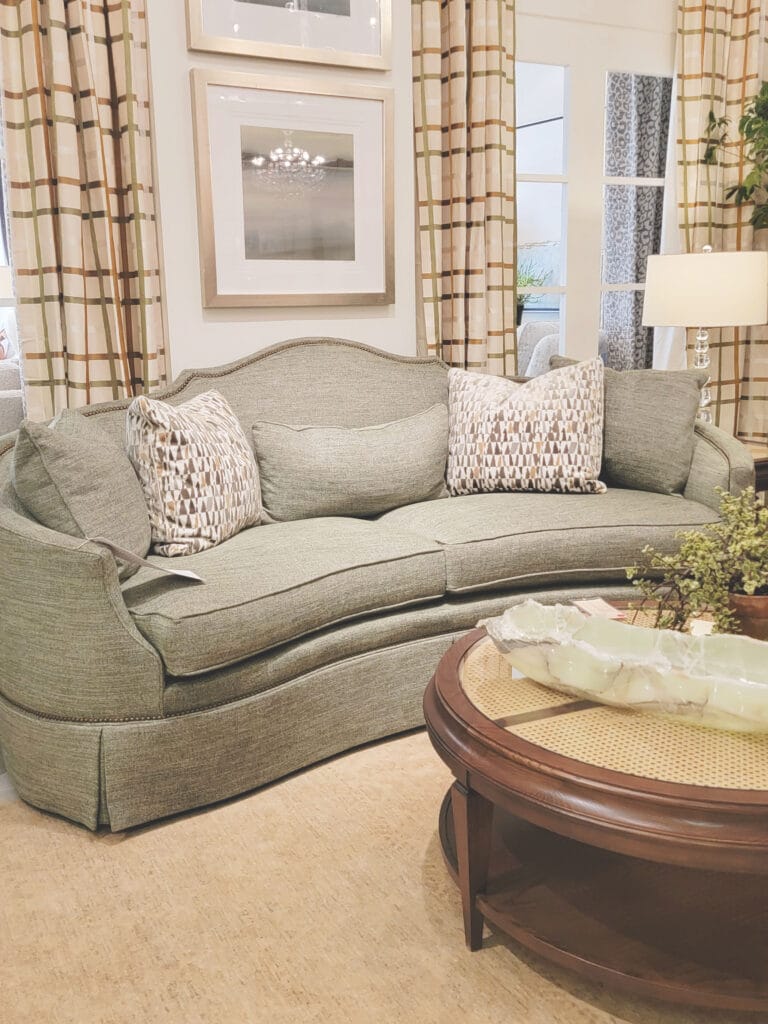 Without going too modern, the transitional arched back sofa with curved arms was seamless. It's not as noticeable in this photo, but Sherril Furniture, the manufacturer did a great job in creating a functional curved front so that a round cocktail table fits nicely.
Just when you might think a sofa table behind a curved back sofa is impossible, we walked into Bernhardt. The curved sofa tables fit the curvature perfectly.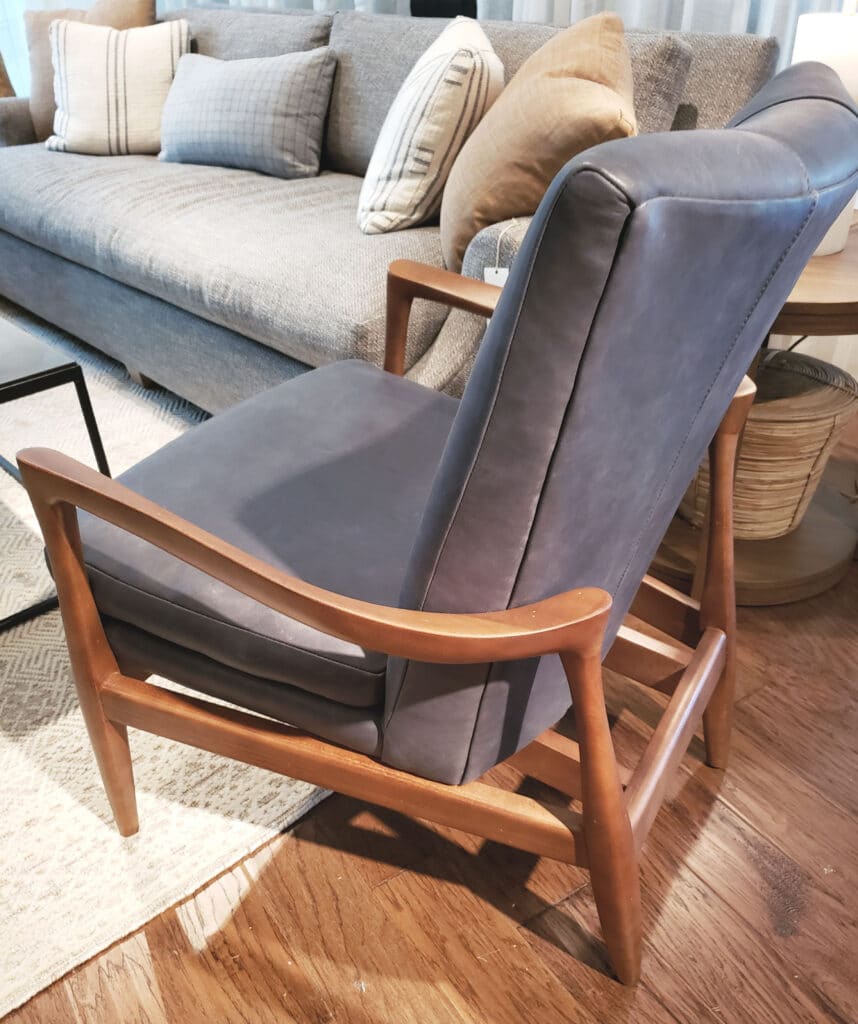 On the mid-century modern forefront, this Rowe Furniture chair with the exposed wood arms curves nicely from the arms to the back legs. Placing this chair where the exposed back shows would be spectacular.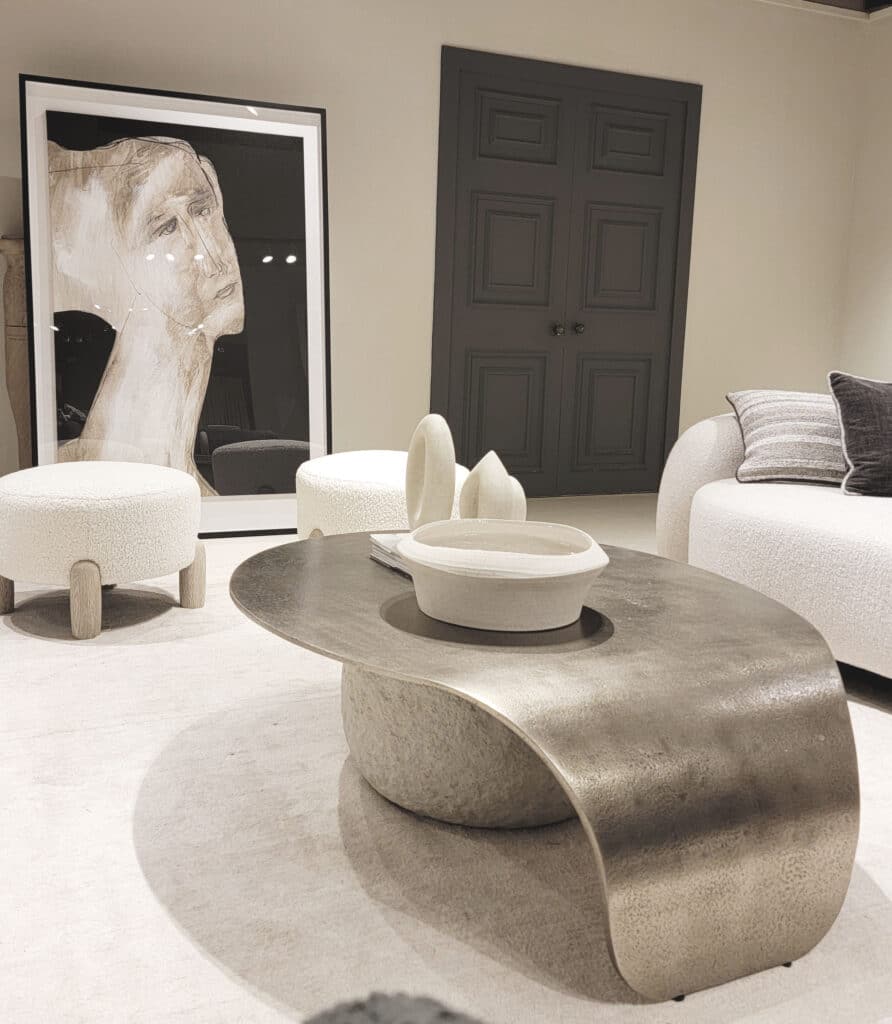 Sculpture in cocktail tables was even fluid with no harsh lines or corners. I could see this pewter-finished Century table becoming a child's living room haven. With no typical corners and the metal-like finish, the typical marks and toy tracks may not be as evident.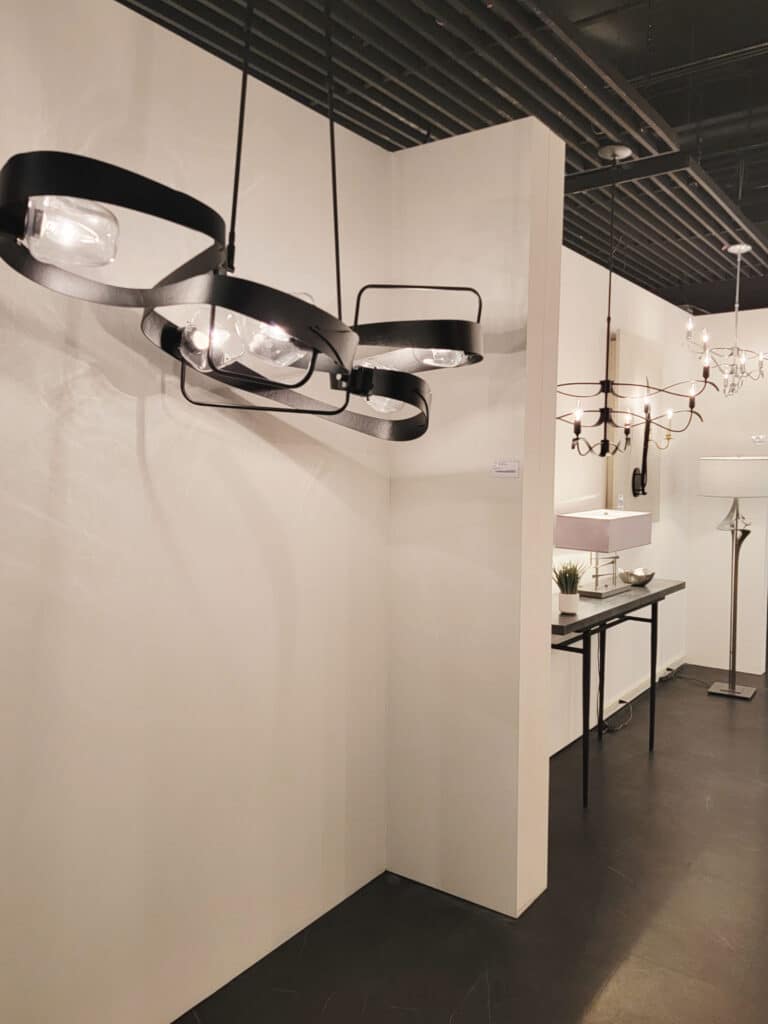 Fluid motions continue in lighting and all types of home accessories. The Hubbardton Forge metal exposed bulb light fixture was a favorite of ours. Speaking favorites, be sure to check our interior design projects. We'll be placing many of the items you see here on our High Point Trend Report soon!
Or use these quick links to see my other blog posts for…
High Point Market Home Design Trends for 2022: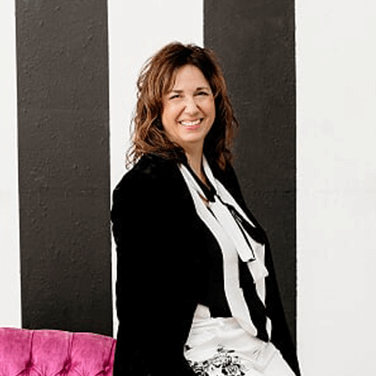 Chief D'KORator, Voted "Best of Houzz" for Dallas Interior Designers, Early Riser, Coffee Lover, Gardening Guru, Estate Sale Maven, Mover, Shaker, Wife, & Mom